It's Sunday morning, and you're hosting brunch for a few friends. Then, disaster strikes: You realize all you have is pancake mix, and your guests are expecting you to serve them delicious waffles. Don't fear. Instead of canceling the brunch and booking a flight to Belgium so you never have to show your face again, you can turn that pancake mix into waffles and keep your dignity.
Because it's easy to keep pancake mix and syrup stocked in the pantry, this buttermilk waffle recipe may just be the easiest thing you'll ever whip up. Swap out your griddle for a waffle iron and make these waffles with Harry & David pancake mix. Exchange the water for buttermilk, and you have a flavorful waffle that tastes as fresh as sourdough, with a crispiness on the outside.
For extra flavor, serve these waffles with strawberries and cream on top. However, if you're looking for something truly unique to accompany this waffle recipe, we have a little something extra.
Waffle toppings that add flavor
Mix together lemon curd with mascarpone cheese for a tangy topping that will take any brunch from delicious to Michelin star status. Top with a dusting of lemon zest and pair with your favorite breakfast beverage, and you've got a party on your hands. The question is, are you team mimosa or team Bellini?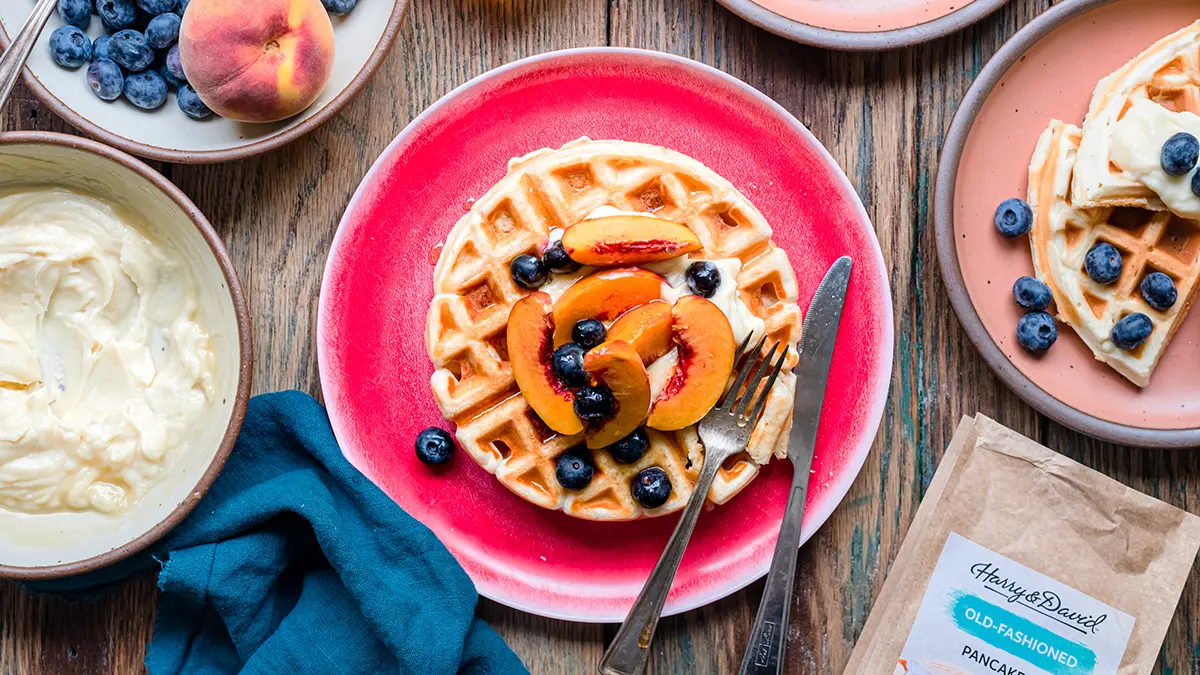 Buttermilk Waffles with Pancake Mix
Instructions:
Preheat waffle iron.

Mix ingredients in a large bowl.

Coat waffle iron with butter, oil, or nonstick spray as necessary.

Cook waffles according to the manufacturer's instructions for the waffle iron.
---