One of the best ways to strengthen your relationships is by showing appreciation. Whether you give thanks to your boss, a family member, or someone in your community, expressing gratitude goes a long way. Communicating you're thankful shows you care, and it can help deepen your relationships and make them more satisfying.
Gratefulness, however, is a feeling that can be difficult to convey in words or actions. Diane Gottsman, national etiquette expert and founder of The Protocol School of Texas, says appreciation should be tailored to the situation. "There should be a heartfelt sentiment," she says. "Your words should always sound authentic."
From the people who lead you professionally to your family and friends who love you, we've rounded up ideas to help you show your appreciation for the different relationships in your life.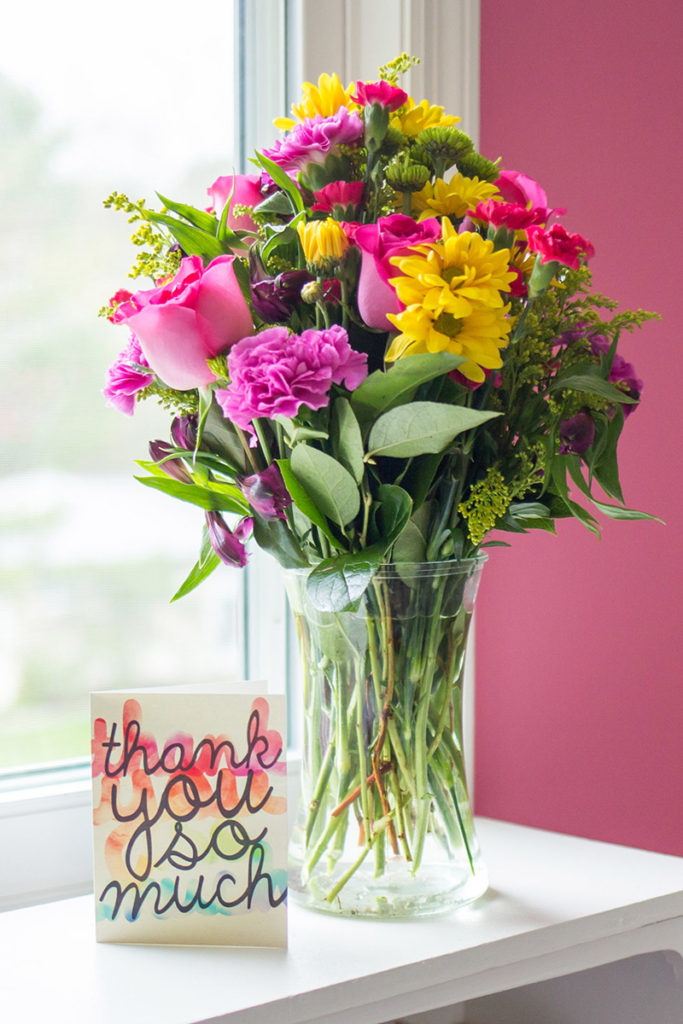 How to show gratitude to people who guide you
Whether it's your boss or teacher, thanking people who guide you professionally can make a positive difference. Feeling appreciated in what are sometimes thankless roles can mean a lot to someone in a leadership position.
But for these folks, a grand gesture isn't always necessary. Sometimes, all it takes is a few words to make a big difference. Gottsman says this can be done in a handwritten letter.
"Send them a note of gratitude," she says. "Thanksgiving is a perfect time, although it is always a good time to let someone know that you value them. Make sure you include specifics on how they have positively impacted your life professionally."
Gottsman provided this example for inspiration:
Dear Jack,
We have worked together for many years, and I have always been impressed with your professional work ethic. I have watched you consistently lead not only our team but go out in the community and influence and inspire others.
Thank you for taking a chance on me several years ago. I have learned a great deal under your direction and appreciate you beyond words.
Warm wishes to you and your family this holiday season.
Best,
Susan
Additionally, an act of kindness to go with your letter can foster a sincere interaction that improves your relationship. Here are more ideas to show your appreciation to those who lead you professionally.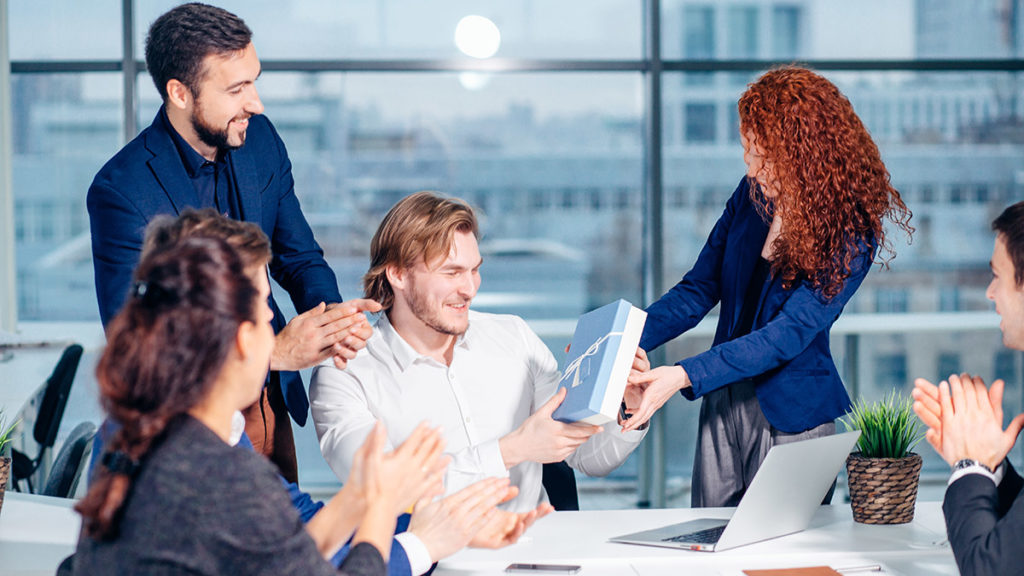 Bosses
Tell them they're outstanding and contribute a lot to the company.
Surprise them with lunch during a busy day.
Send them flowers or plants to brighten their desk.
Mentors
Support and help your mentor — nominate them for an award or help them set up a presentation.
Give a public shoutout — leave them a positive review online or tag them in a social media post that praises them.
Send them a thank you gift.
Teachers
---
---
How to show thanks to colleagues
You and your co-workers have been through a lot together. Although you may work as a team day in and day out, showing gratitude can go a long way toward brightening their day. Instead of just being recognized for their accomplishments in the workplace, showing appreciation to your colleagues as people will make them feel seen, connected, and like they have a sense of purpose.
Here are three ways you can show your colleagues they're valued as people.
Tell them what you admire about them.
Help lighten their workload, if you're able to.
Offer to get them coffee or tea.
How to show appreciation to people who love you
Everybody wants to feel important and recognized, and your family and friends are no different. Gottsman says what they'll appreciate more than anything is the gift of time. Showing your gratitude by spending time with loved ones can make them feel valued, and it helps strengthen your connection.
"We all need to feel loved and supported," Gottsman says. If you can't physically be with your loved ones, you can show your appreciation in other ways, including a phone call, a text, and remembering special occasions, such as birthdays and holidays.
These heartfelt ideas will show your loved ones you're thankful for them.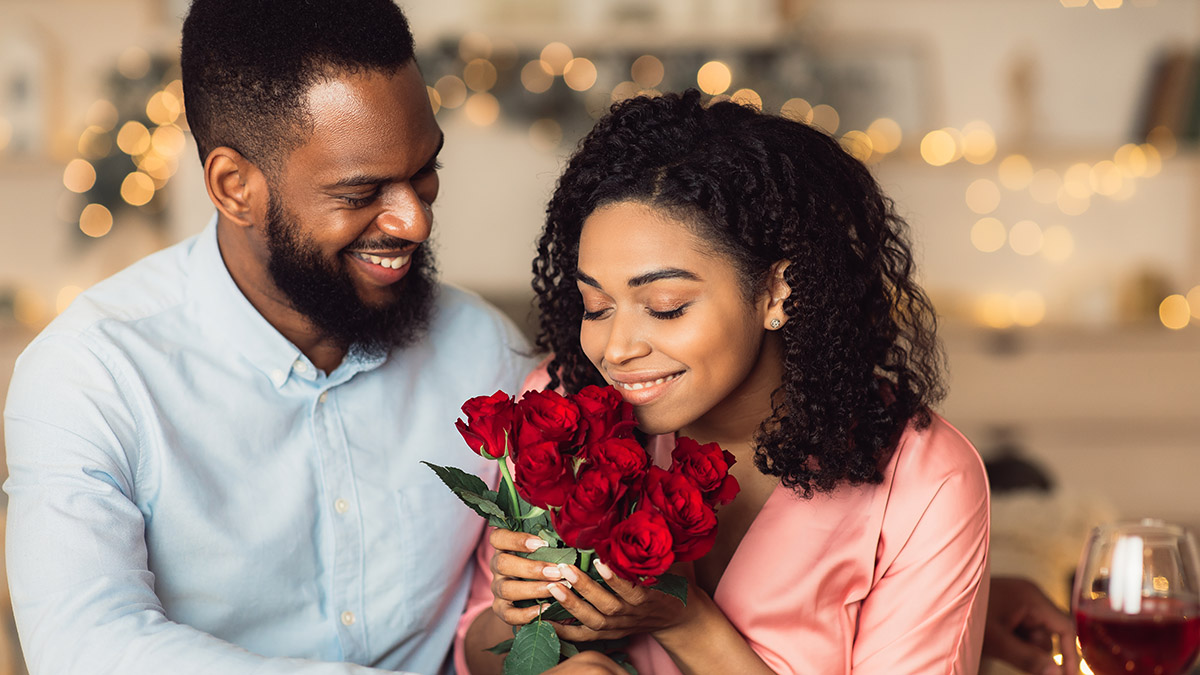 Spouse
Tell them how grateful you are to have them in your life.
Cook their favorite meal.
Give them a "just because" gift.
Children
Play a game with them.
Give them more hugs.
Create a routine together, such as a fun bedtime saying.
Parents
Help around the house.
Share a fond memory with them.
Ask them for advice.
Friends
Participate in their favorite hobby with them.
Compliment them.
Create a customized gift that shows off their personality.
How to give thanks to people who serve you
In today's busy world, kindness is paramount. That is especially true when it comes to people who serve you. From waiters and delivery drivers to front desk clerks and doctors, showing appreciation for their time can make a difference in their productivity and how they're feeling. Thanking them shows you appreciate them and understand their time is valuable.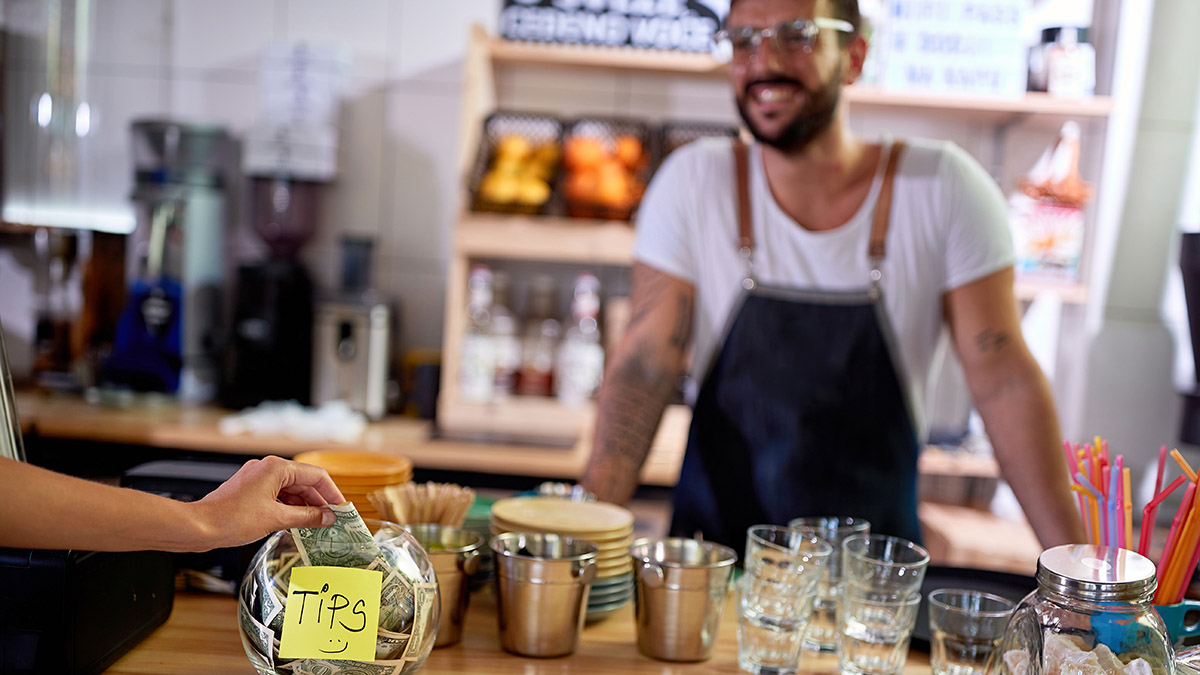 Below are some effortless ideas that can make a positive difference in the lives of those who serve you.
Leave a larger-than-usual tip.
Write a positive online review about them or their business.
Show patience, even if you're in a rush.
Let their superior know they're excellent at what they do.
Letting people know you're thankful for them — loved ones, acquaintances, and strangers — can make them and you feel happier. Showing appreciation magnifies positive emotions and builds strong relationships, no matter what area of your life the receiver occupies. Gratitude allows us to celebrate the present and makes for a more optimistic future — it's truly a gift that keeps on giving.
---