Weekend mornings are meant for lounging, staying in your pajamas as long as humanly possible and eating brunch. And with the weather getting colder, staying in and creating your own brunch menu is even more appealing. All you need to do is make sure you've got your house stocked with the essentials. Plan ahead and get coffee, a quiche you can quickly heat up, ready to bake pastries and orange juice and champagne for mimosas, if it's going to be a celebratory get-together. And really, when isn't it?
Brunch isn't nearly as much fun without family or friends, or both. Don't be intimidated to invite people over. We've got chocolate croissants that you can bake at home, so not only do you get to share warm, melted chocolate pastries, but your home will smell divine. The aroma of coffee in the morning is a great way to lure people out of bed. We have a pretty awesome coffee gift with "his" and "hers" mugs so you don't have to worry about guarding your precious cup of coffee. It's all about being relaxed and cozy and not having to take off your slippers.
Christmas brunch is a great time to gather your loved ones around the Christmas tree and nosh to your heart's content while everyone tears into gifts. And it's nice if you can be home for the holidays, but if you live apart and can't get together to celebrate in person, think about having a virtual brunch. Send a Brunch Gift Basket or a savory, cheesy quiche ahead of time and you can watch them enjoy their gift while you chat on Facetime or Skype. It's a great way to feel close, even if there's distance between you.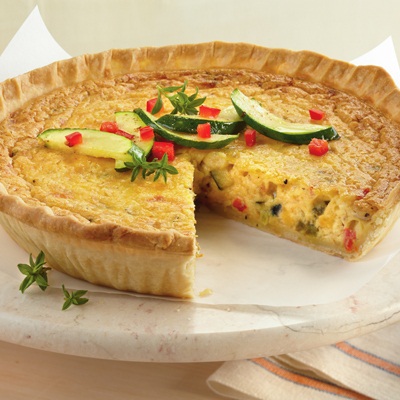 Life can be hectic, and sometimes it may seem like there's no time for brunch. But just as it's important to make time for friends and family, it's important to make time for a really delicious late morning meal. And maybe to be a bit lazy, too.