If you're looking for a new way to celebrate summer try a backyard party with a few close friends. With the right food and some adventurous company, you can bring the vacation right to your own backyard. All you need are a few of your favorite gourmet snacks, like these savory meats and cheeses, paired with a bottle or two, maybe three (oh, heck, go for four) of wine. Then set out flowers or some sprigs of basil, and invite over a few friends. Just like that, you're ready for your staycation!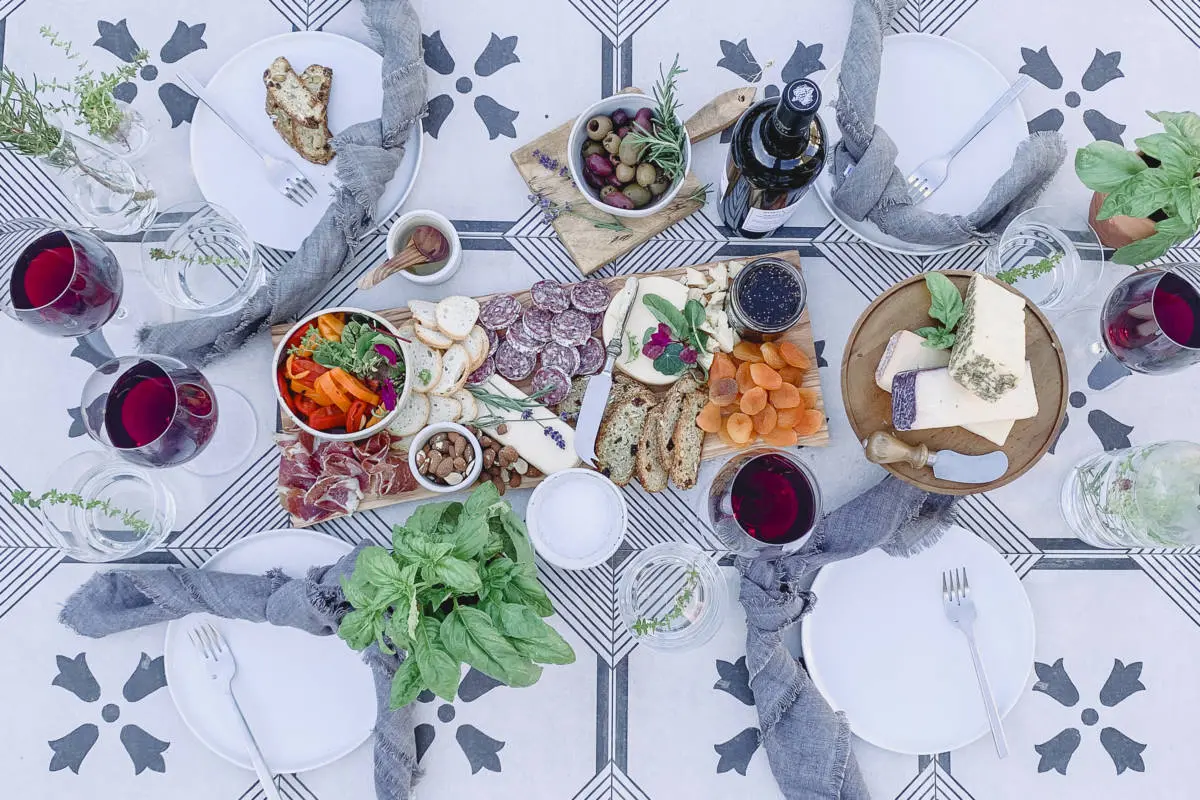 How to Host the Perfect Backyard Vacation
The best part about a backyard vacation is that it can be super simple to set up. Instead of dealing with misplaced passports, long flights, and sterile hotel rooms, all you need is a little space at home. Head into the backyard to take advantage of the summer weather, or throw a picnic blanket on the patio or your living room floor if you're in an apartment. Sure, the latter may not be outdoors, but as long as there's room for a few guests, any space will do.
The key to the perfect staycation is choosing the right food. I used Italy for my inspiration, so decided to set up a charcuterie board. Hard salamis and slices of prosciutto, pair wonderfully with aged cheddar, Tennessee Whiskey cheese, and Olive Oil Asiago. Small snacks like grilled green olives and dried Turkish apricots add extra flavors and pairing options. Sourdough crackers and condiments like artichoke pesto dip round out the spread. And you can even serve a classic Italian dish like these crostini, for a special homemade touch.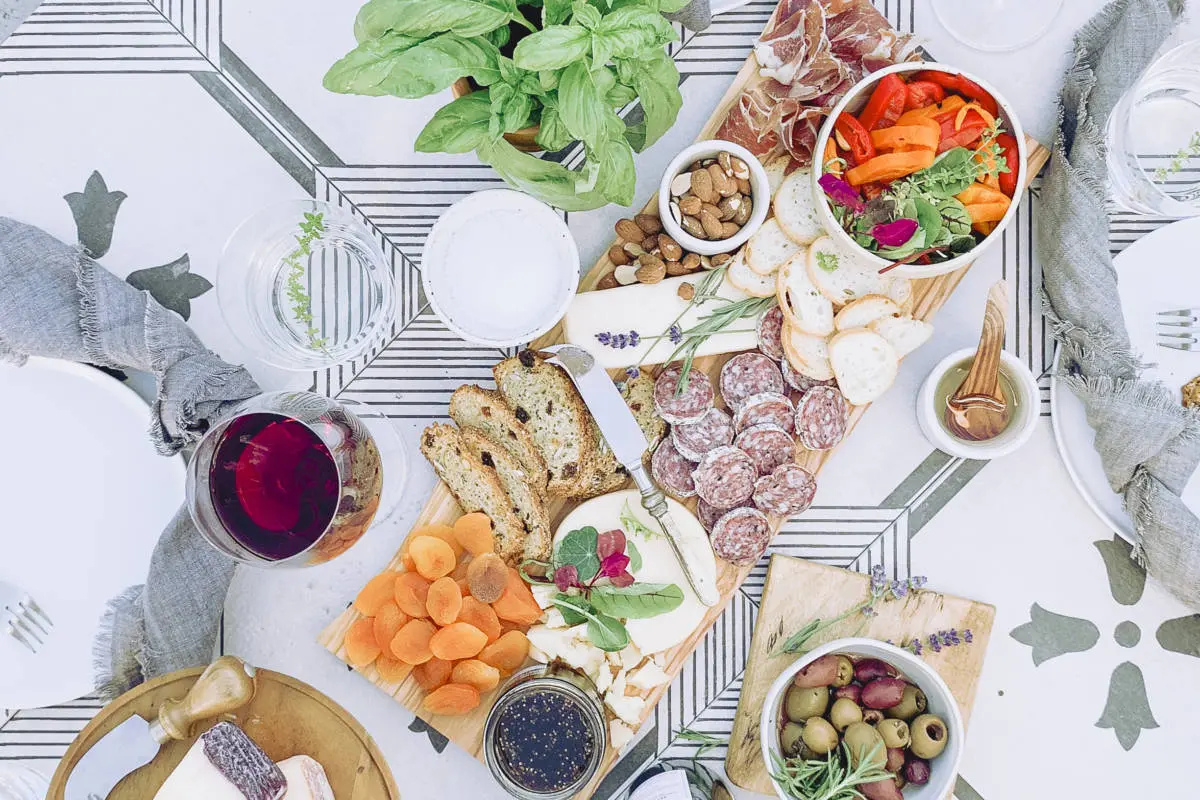 Finally, open a bottle of wine for your guests! A full-bodied cabernet sauvignon pairs great with the rich flavors of a charcuterie board like this one. Or you could open a few different bottles, and let your guests try different wine and cheese pairings. Add a few finishing touches, like fresh basil or summer flowers, to complete the tablescape.
Just like that, you're ready for your backyard Italian-inspired happy hour.
---