Our series "Community Connections" highlights organizations dedicated to the sharing spirit of Harry & David. One of the many groups the company helps is the Medford, Oregon-based Kids Unlimited, a charter school as well as an after-school enrichment program and summer camp. Harry & David recently hired Kids Unlimited graduates to print thousands of T-shirts to give to employees.
Tom Cole first arrived in Medford, Oregon, in 1995 to establish a Boys & Girls Club. But after a few years, he felt there weren't enough offerings to address the challenges facing the growing LatinX community.
"This was a changing community of mostly children of migrant workers who not only had a financial but a cultural disadvantage," Tom says. "They came from such a different place — it was tough for them to find acceptance."
That community specifically lacked access to resources that would support and enrich its children's educational experience.
Model behavior
Tom left the Boys & Girls Club in 1998 to launch and become CEO of Kids Unlimited — an innovative community support organization that initially provided after-school science, arts, and sports activities, as well as summer camps in Medford and White City, Oregon.
Drawing on his Boys & Girls Club experience, Tom focused on setting up a nearly free program offering athletics, science clubs, theater productions, and academic tutoring, almost entirely funded by grants and private fundraising. The programs were an instant success, providing opportunities for kids who previously had none.
"We were advocating for kids who didn't have a voice and didn't share our culture or language," Tom recalls. By 2001 the program was hailed by both Rolling Stone and MTV as an innovative model for creating a level playing field for kids in the area. "It did a lot for our cool factor and acceptance," Tom says.
Within a few years, the middle-school program added a pre-school component, and after that, similar programs were introduced for high school students. Today the after-school program serves 1,100 kids.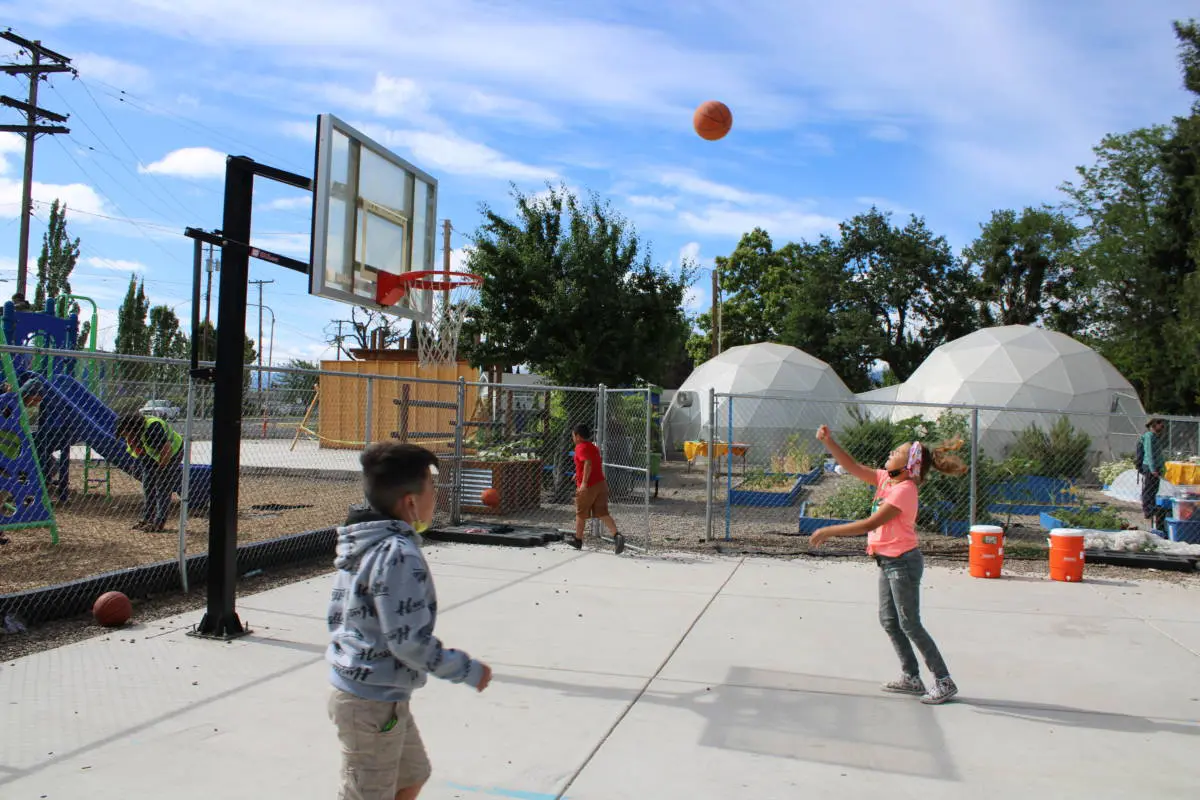 Charting a new course
Never one to rest on his laurels, in 2013 Tom launched Kids Unlimited Academy, a charter school for grades K through 8 designed to provide free education for students chosen through an annual lottery. Their schooling is entirely paid for with national grants and private donations.
What makes Kids Unlimited Academy different to other schools, both traditional and charter? Well, to start with, Kids Unlimited adopted longer and more school days. "Our approach is different," Tom explains. "We run from 7:30 in the morning till 5:30 at night, and we provide a breakfast, lunch, and dinner. Our school year is almost a third longer than in the traditional public school."
And while the Academy offers more education — part of that longer year is an additional 17 instructional days — it also features teaching tailored specifically to its unique students.
"About 50% of our teachers are Spanish-speaking and from LatinX backgrounds," says Kevin Williams, Kids Unlimited's Director of Digital Media. "We often work with them on the unique challenges they face in a foreign environment. We also provide aides and tutors who offer individual attention for the kids who need extra help to hurdle the cultural and language barriers."
And the results speak for themselves.
Smashing through the ceiling
Kids Academy now has 576 students with an 83% LatinX enrollment, making it the most diverse school in Oregon. More than half of the students come from homes where English is not spoken — 33% of the students have attained English language arts proficiency and 24% achieved math proficiency, compared with 6.6% and 7.1% reached in the same categories by students from the rest of the state.
"Now we have students who went to prestigious universities, including Bowdoin, Arizona State, and Stanford, who've come back as board members, teachers, and parents," Tom says proudly.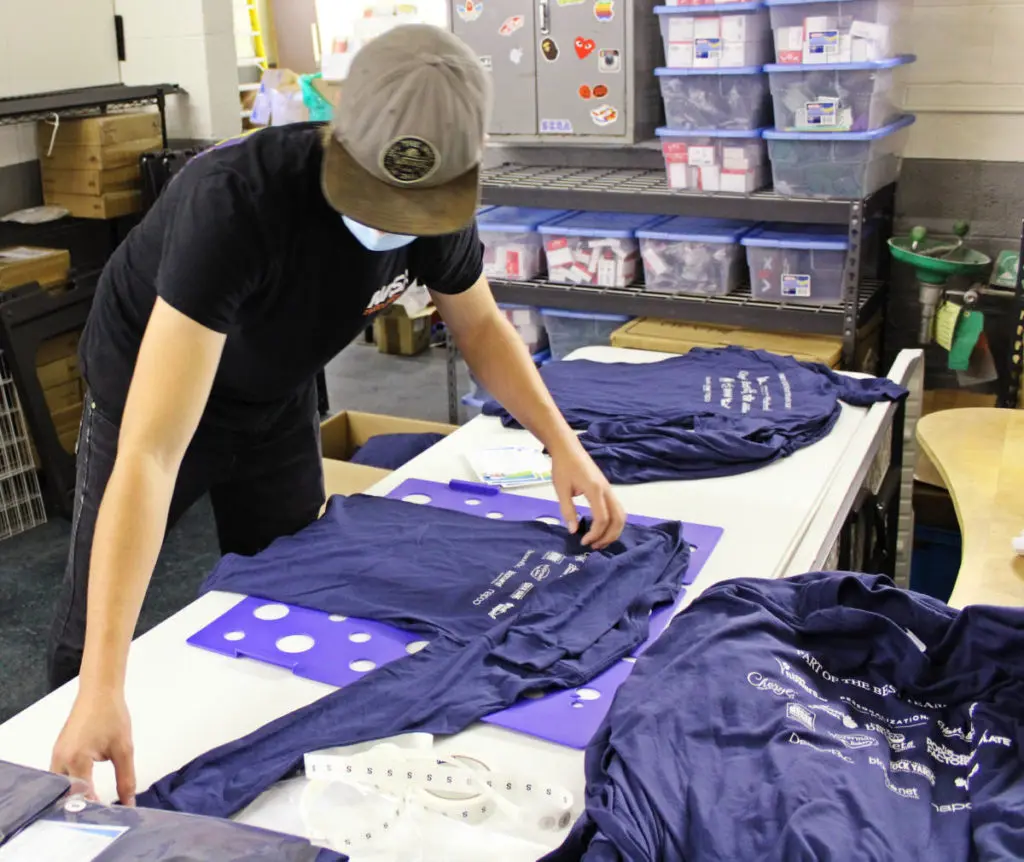 He points to the school's science program director as an example of the impact Kids Unlimited has had on the area. "Lupita Vargas was one of our kindergarteners," Tom recalls. "She started with us the very first year and has seen us evolve and develop, and she is now back to help us take things even further."
Another former student, Yaremi Mejia, learned to play basketball at the Kids Unlimited gym and later graduated from Southern Oregon University in 2018 as an All-American.
The charter school continues to look for innovative programs and last year launched EmpowerPrint Unlimited — a nonprofit T-shirt-printing business fully staffed and operated by Academy grads who are now in high school.
The Academy's success story caught the attention of Kevin's former employers at Harry & David. "They gave our kids a project to print 6,000 T-shirts for all their employees, thanking them for their work," Kevin says. "The project began in March 2020 and provided six Academy grads with paying jobs. The students are not just employees but partners in the business, involved in each step of the process."
The inscription on the shirt fits the intended wearer, the leaders of Kids Unlimited, and the kids who made them: "Part of the Best Team Ever."
Harry & David believes everyone should #ShareMore. That includes its support of many organizations in and around the Medford, Oregon, community in which the brand is based. The company makes in-kind contributions to local food banks, first responders, and more, while also supporting various organizations with grant funding.