Moose Munch is one of my favorite snacks, and it serves as the perfect base for this hauntingly delicious caramel popcorn bark. It makes for a great Halloween treat, with one major caveat: Because of how delicious this bark is, it will be gone as soon as you put it out, so make more than you think you'll need. Then make more.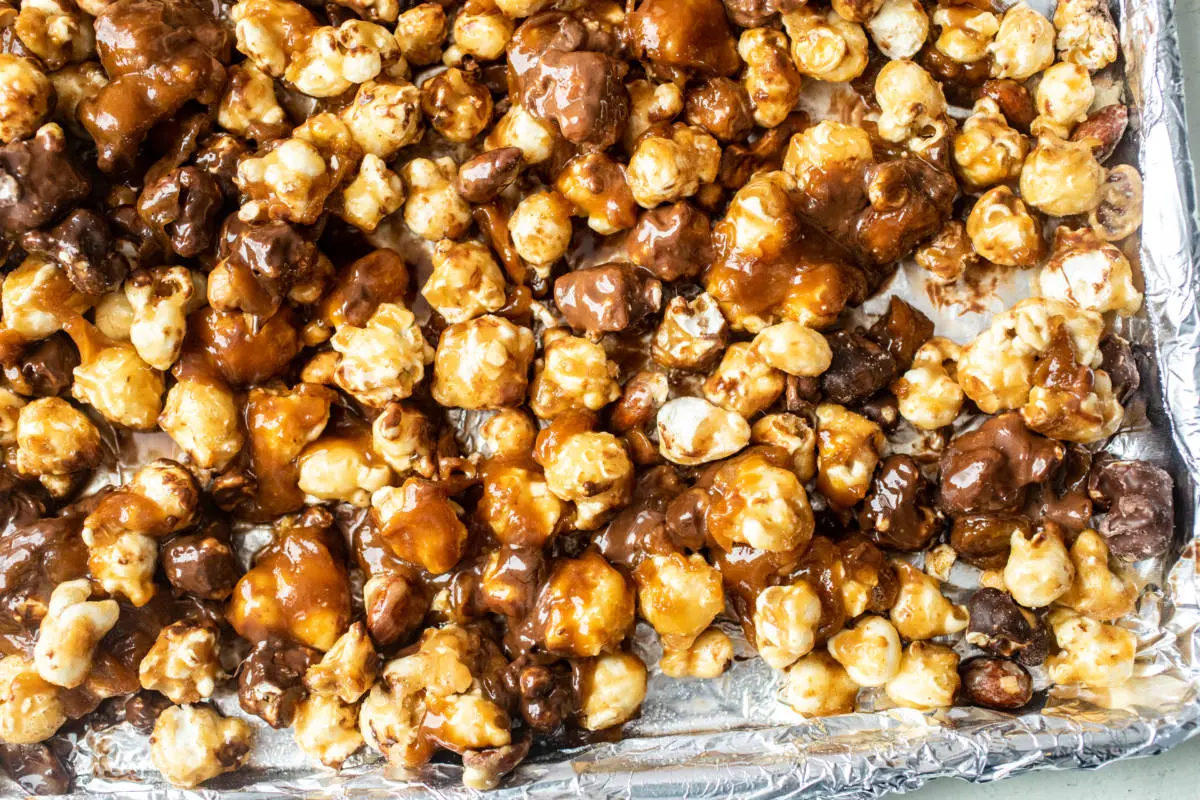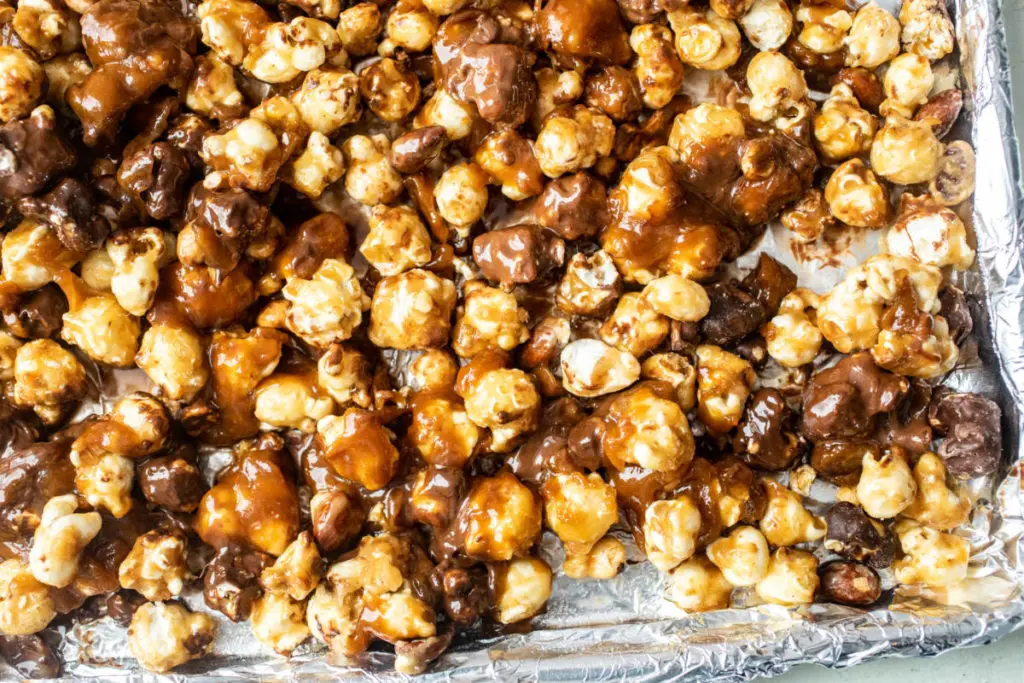 This Moose Munch caramel bark takes the combination of caramel corn and chocolate to another level by drizzling a homemade caramel candy (yes, even more caramel) over the popcorn and making tiny clusters. Add roasted peanuts for an added crunch!
The finished bark is a crunchy, chewy, chocolatey no-brainer offering for any fall party. Set it out for a game-day celebration or Halloween party, or pair it with a Witch's Brew Coffee Cocktail for a spooky party spread. Score a few extra points with the trick-or-treaters by adding the bark to decorative goodie bags as Halloween treats.
Moose Munch Caramel Bark
Instructions:
Line a baking sheet with aluminum foil and spray lightly with non-stick spray. Spread out your Moose Munch and add peanuts (if using).

In a medium pot over medium-low heat, add butter and brown sugar. Stir until butter is melted and brown sugar is dissolved.

Let the sugar mixture simmer for 6 to 8 minutes over low heat. If the mixture heats too quickly, it will break or even burn. Do not stir it during this phase or it will break as well.

Use a candy thermometer or instant read thermometer to test the doneness of the caramel. It is done when it registers between 290° F and 300° F.

When the caramel reaches the right temperature, remove it from the heat. Stir in vanilla extract, and then drizzle caramel over the Moose Munch. Be careful, as the caramel will be very hot. Quickly stir the caramel and Moose Munch together with a rubber spatula to coat and form clusters.

Transfer baking sheet to freezer to chill and harden. After 30 minutes, the caramel should be hard. Break the bark into pieces before serving.
---