"Seasonal Cooking" brings you delicious home-cooked recipes with the freshest ingredients of the season.
When the evenings are warm and you're looking for something light to eat, a summer salad is an excellent choice. Tucking into a light salad at the end of a hot summer day can bring anyone back to life. This Peachy Sunflower Salad is sweet enough to be dessert, but light enough to beat the heat. The combination of juicy Oregold® peach slices and grapes is complemented with a honey yogurt dressing and crunchy sunflower seeds provide extra texture.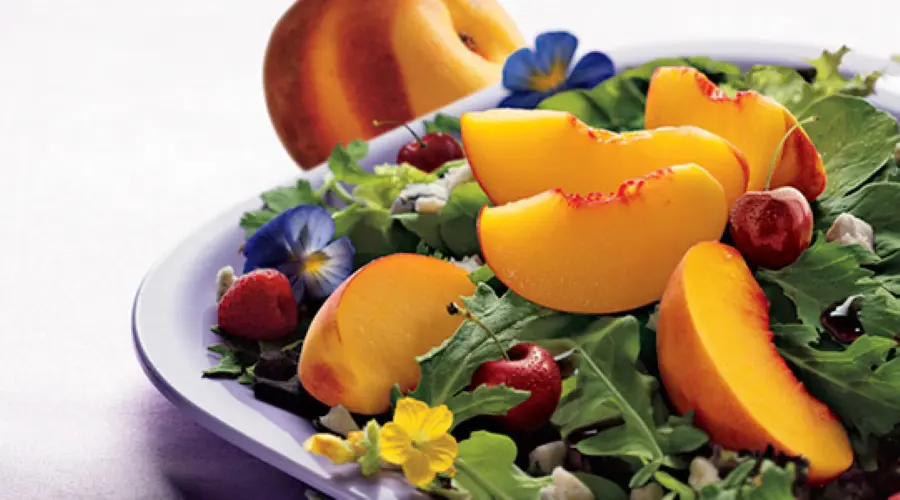 Peachy Sunflower Salad
Instructions:
Arrange pinwheels of peach slices on lettuce-lined plates.

Fill centers with red seedless grapes and serve with honey yogurt.

Sprinkle with dry-roasted sunflower seeds.