This Pear Butter Baked Brie recipe is about as simple as it gets! Gooey cheese, flakey pastry, and buttery Royal Riviera Pears come together in just a few minutes of prep work to make the ultimate appetizer.
While everyone loves pastry and cheese, the real star of this recipe is the Royal Riviera Pear Butter. This classic pear butter is made with actual Harry & David Pears and perfectly compliments the salty cheese. It also makes a delicious condiment on toast, yogurt, or other recipes. Not to mention, pears and brie go great together, just like in this pear tartlet recipe.
The best thing about this baked Brie is just how easily it comes together. Top the Brie with just a little bit of pear butter, wrap in puff pastry, and pop it in the oven for an flakey, cheesy appetizer everyone will love. While the honey-cinnamon pear topping is delicious, you can also omit that step for an even easier recipe!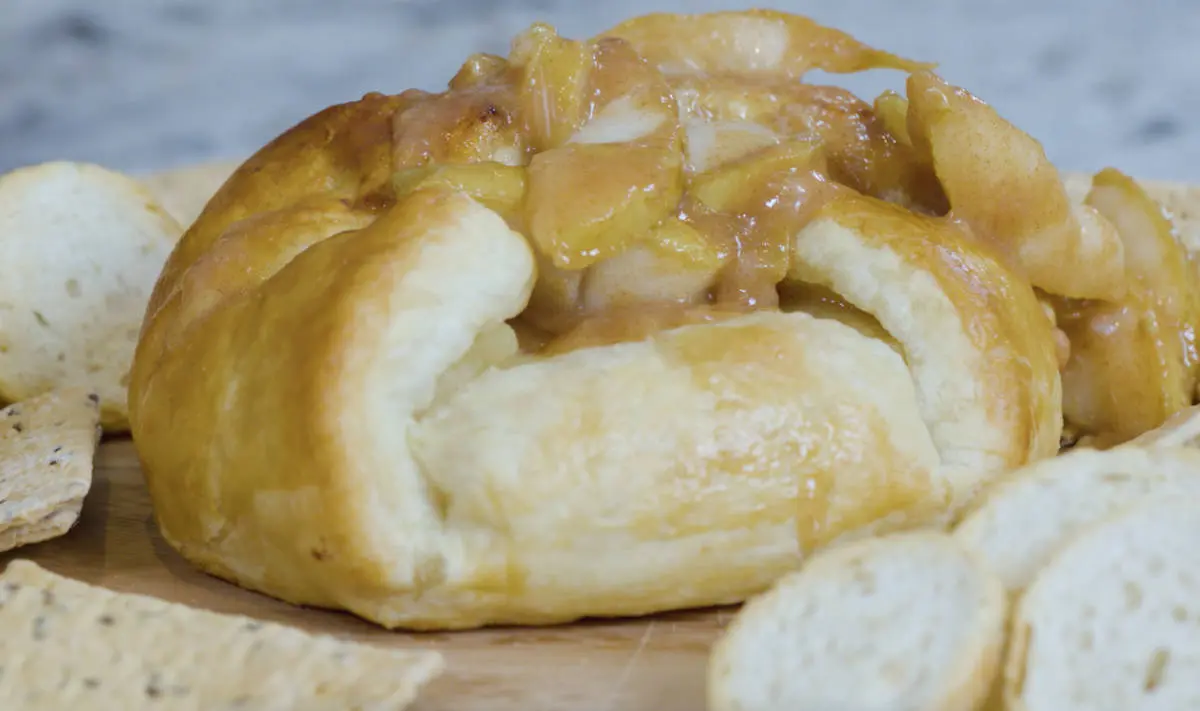 Pear Butter Baked Brie
Instructions:
Lay out puff pastry and roll our creases with a floured rolling pin, then lay the Brie in the center and slice off top rind.

Spread pear butter on top of the Brie, then fold corners of pastry in so Brie is completely covered.

Brush the pastry with egg wash and bake for 20-25 minutes or until the pastry is golden brown.

While the Brie bakes, combine pears, butter, honey, and cinnamon in a medium saucepan.

Cook pears down until they become soft and form a sauce, but still maintain their shape.

To serve, spoon pears over the Baked Brie and plate with crackers or baguette crisps. Enjoy!
---