Whether you're simply looking for a fresh way to serve the sweet pears from our orchards or you've got a special occasion right around the corner, this Harry & David pear dessert recipe should be a great help.
Let's say you've got a birthday celebration coming up—one that you'd like to mark in the most delicious way. Start with firm, ripe pears. Rinse them gently and slice them into thin sections, removing the seeds and stem. Then add two scoops of eCreamery's Sea Salt Caramel Ice Cream.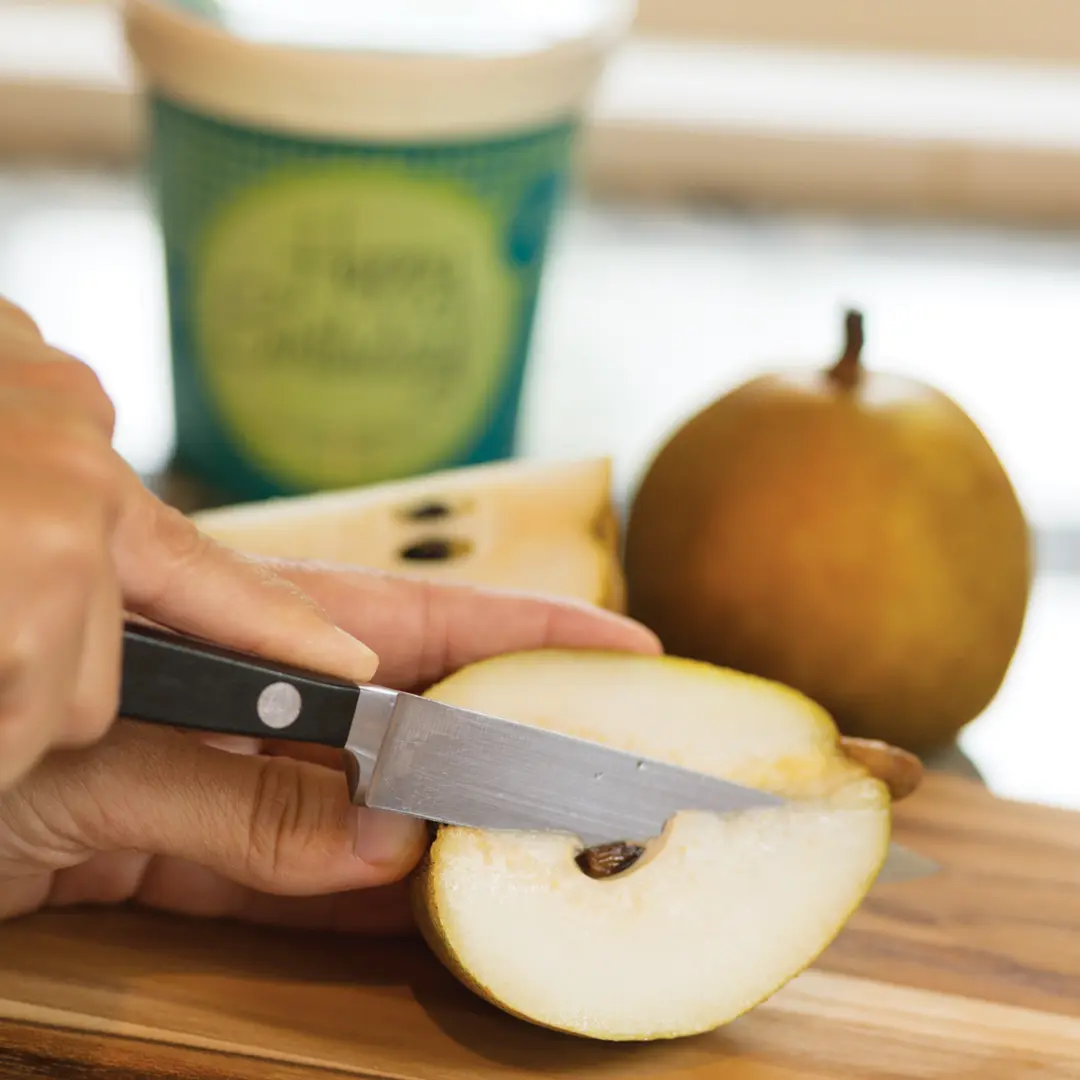 Don't forget the cinnamon and honey.
While the list of ingredients is short, this pear dessert is long on ambrosial satisfaction. Rich creamy ice cream sparked with caramel and accented with sea salt pairs beautifully with juicy, buttery pears. Yes, this celebration treat will truly be a heavenly delight.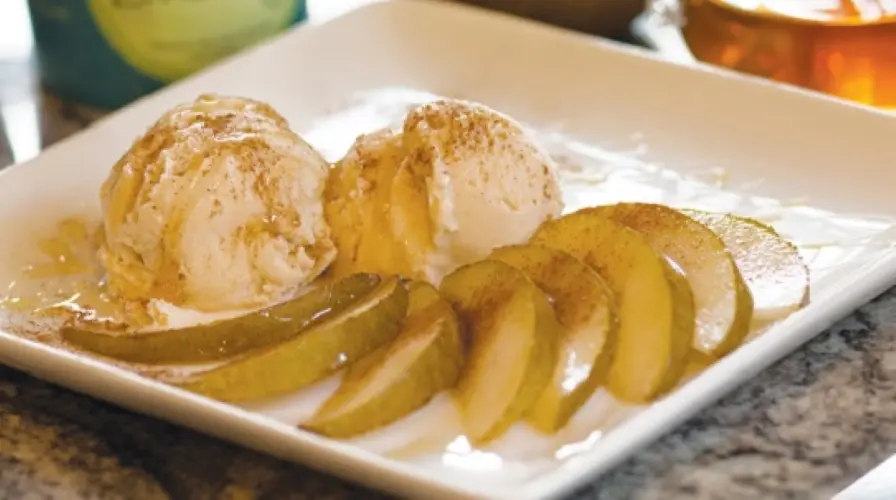 Juicy Pears and Sea Salt Caramel Ice Cream
Ingredients:
1

Harry & David® Royal Riviera Pear

1

carton sea salt caramel ice cream

1

tsp.

cinnamon

1

Tbsp.

honey
Instructions:
Fan pear slices on a plate

Add two scoops of ice cream to plate

Sprinkle pear slices and ice cream with cinnamon

Drizzle with honey
Notes:
Of course, this isn't the only way to enjoy mouth-watering pears. What's your favorite pear dessert recipe?