When you open a box of Harry & David Royal Riviera Pears, you know you've unwrapped something extraordinary. These pears are beautiful, all perfectly packed and lined up, snuggled tight in their box. A presentation like this may resemble one in the produce section of your grocery store. These pears are sun-kissed with flawless skin and exceptional size. And every box has one wrapped in gold.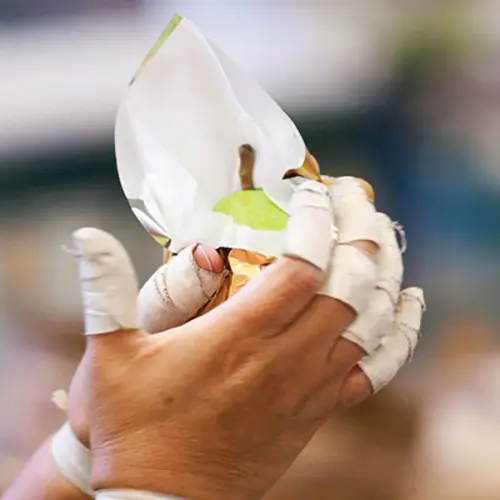 The tradition of wrapping pears in gold started back in 1934. When brothers Harry and David Rosenberg started sending residents on the East Coast delicious pears as holiday gifts, they knew an extra touch was needed to convey the royalty of this decadent fruit. So in each box, one pear was wrapped in shining gold foil, turning what may seem like a beautiful pear at first glance into a treat fit for a king (they are Royal Riviera Pears after all).
These buttery, juicy pears quickly became a holiday tradition for families across America. Even though the pears were sweet, succulent, and better than most found in a grocery store, it was that one gold pear that created a celebration in every household.
---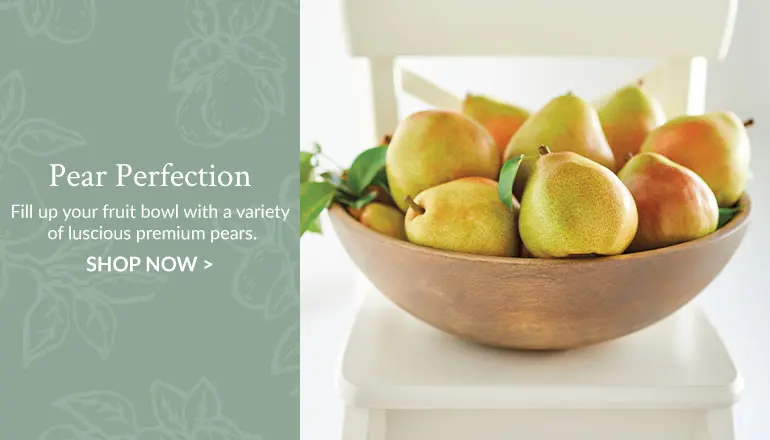 ---
Some people go for the gold-wrapped one first, and some save it for last. There's no wrong way of going about it, but ask around. Regardless of when you eat it, you'll hear that it's the best tasting pear in the box or that it will bring good luck to whoever opens and eats it. Over the years, we've heard every tradition you can imagine. One woman sent us a letter that fondly described her childhood Christmases when her grandfather would give each child a gold wrapped pear with a crisp $10 bill.
For over 85 years, Harry & David wrapped the pears in gold and delivered a special moment to families across the country. It's one of our founders' traditions we love the most, and we think they'd be happy to know it's alive and well all these years later.