As the weather gets colder and the days get shorter, everyone wants to warm up with a little comfort food. I like serving cozy dinners like soup and chili, but sometimes I'm looking for something to satisfy my sweet tooth. That's when I make this bread pudding recipe, a traditional dessert that's easy to put together and truly delectable to eat.
This year I chose to think outside the bread box by using Wolferman's pumpkin spice signature English muffins. These add an extra seasonal flavor to this bread pudding recipe, which makes it perfect for fall.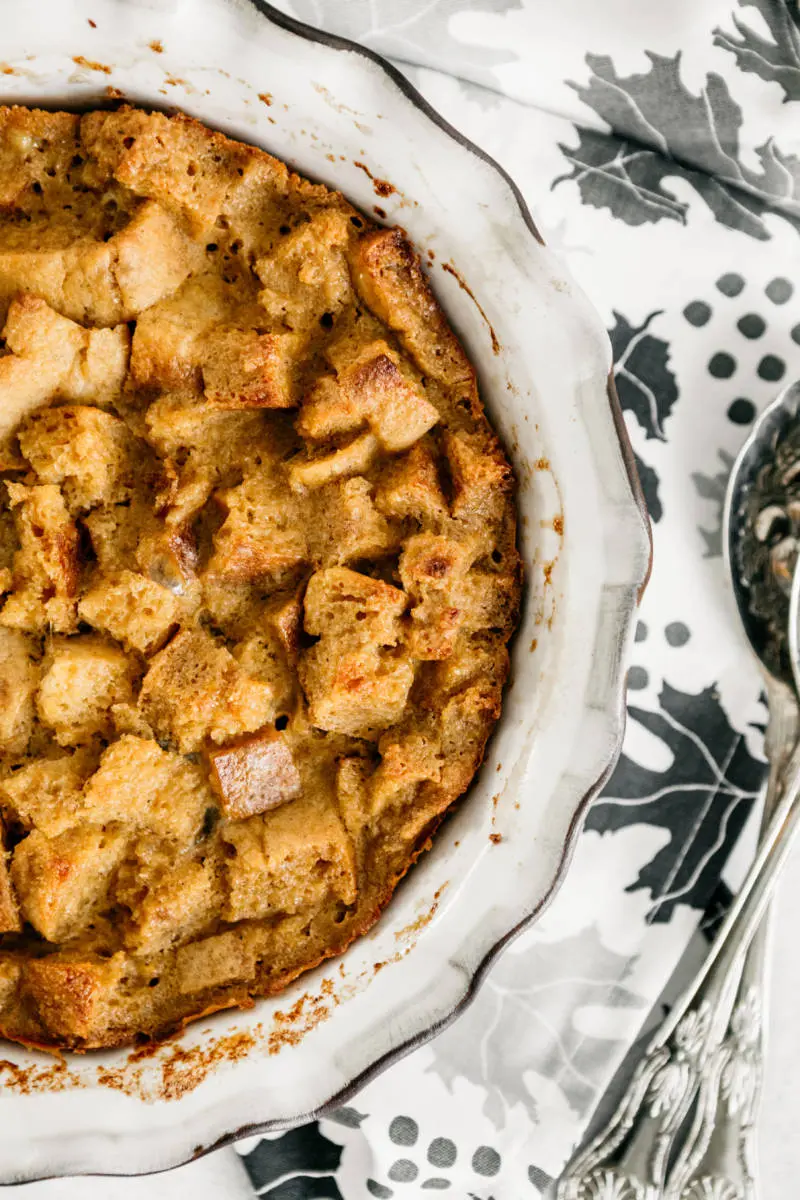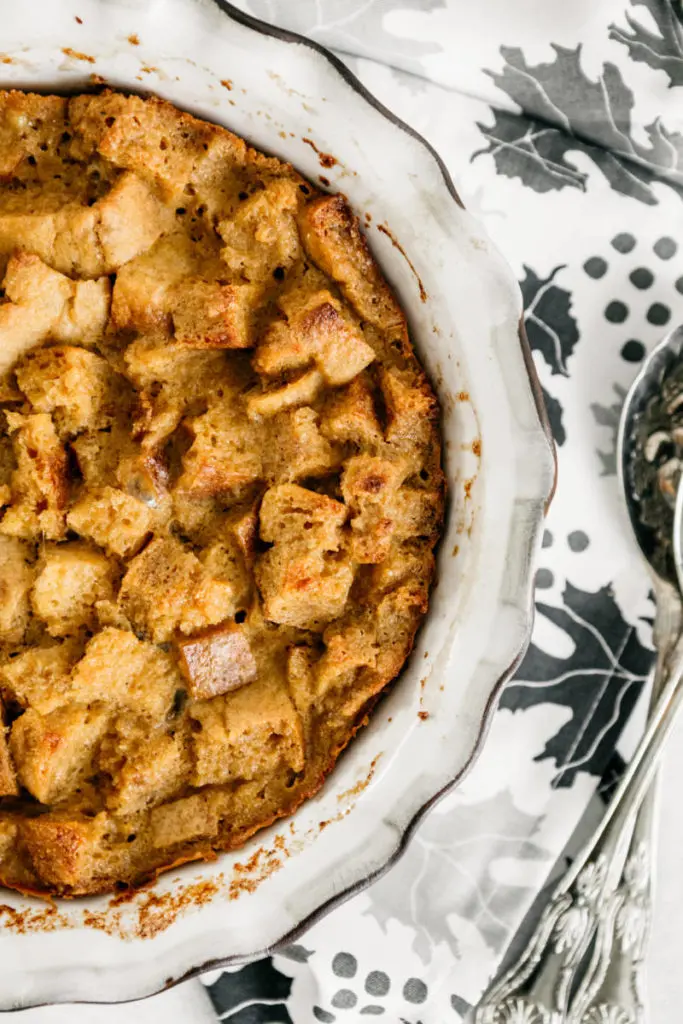 To start, cut the English muffins into cubes and spread them in a baking dish to make the base of the bread pudding. Spread them out evenly so the custard can soak into all the pieces.
I add Harry & David pumpkin butter to the custard for even more pumpkin flavor and a little extra sweetness. Whisk the pumpkin butter in with the milk, regular butter, and other custard ingredients for a taste of fall in every bite.
You can serve this for breakfast on a brisk fall morning, or with a scoop of ice cream for dessert. Even breakfast — we won't hold it against you.
Pumpkin Bread Pudding
Instructions:
Grease a medium-sized baking dish with your choice of oil or butter, and fill with cubed Wolferman's pumpkin spice signature English muffins.

In a small saucepan, combine milk, pumpkin butter, salted butter, vanilla, and brown sugar. Simmer on low to medium heat until warm, whisking to combine.

Remove from heat and allow to cool.

When milk mixture has cooled, add eggs and whisk until combined.

Pour mixture over the cubed English muffins, cover, and refrigerate for 1 hour.

Heat oven to 350° F.

Bake for 35 to 45 minutes or until custard has set and the English muffin edges have a nice golden brown color to them.

Serve warm with vanilla ice cream.
Notes:
This bread pudding can be stored in the refrigerator for up to four days.
---