The series "Happy Tails" shares heartwarming stories of shelter animals getting a second chance at living in a loving home. For more than a hundred years, American Humane has been first in promoting the welfare and safety of animals and strengthening the bond between animals and people. They are first to serve, wherever animals are in need of rescue, shelter, protection, or security. Now through December 31, 2021, we are donating 5% of the net proceeds* from each Max & Milo™ product purchased to American Humane to help them protect animals in times of crisis.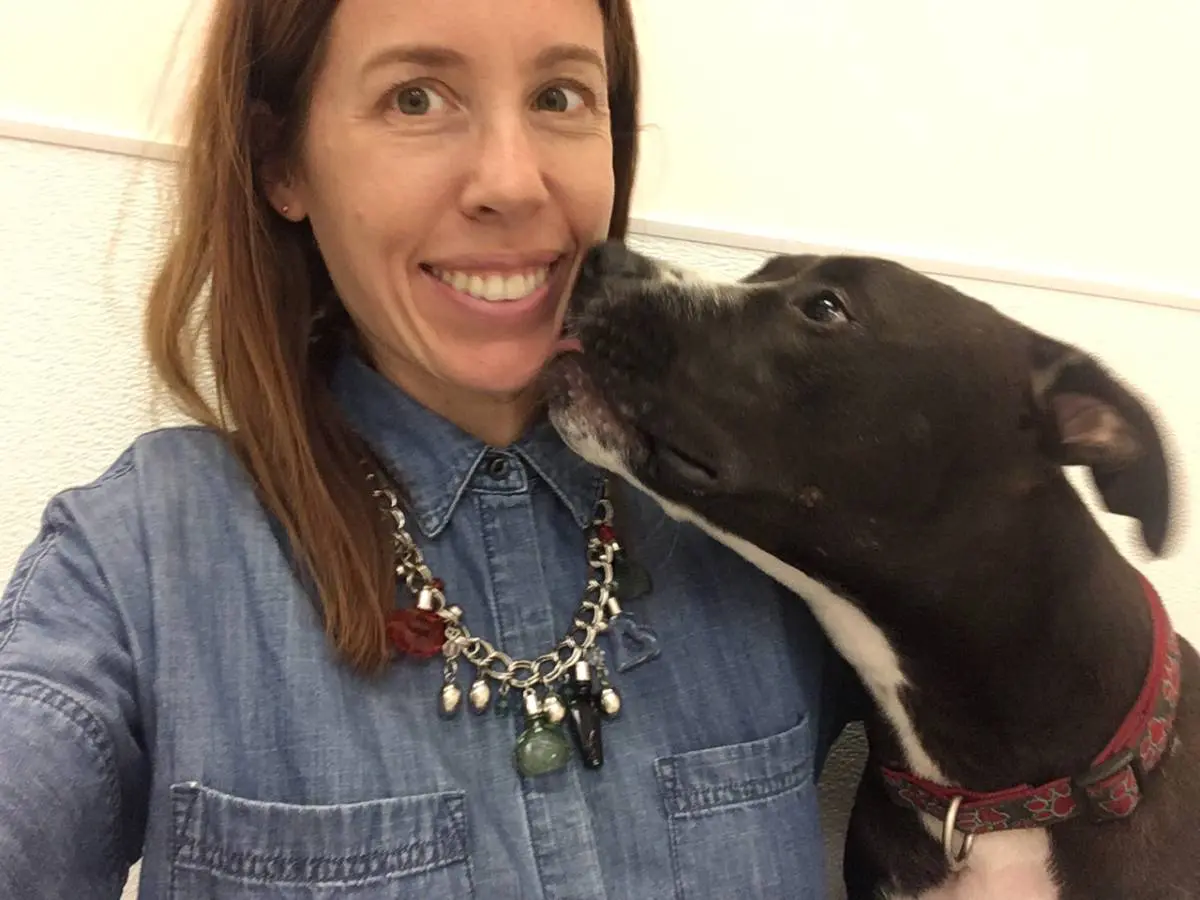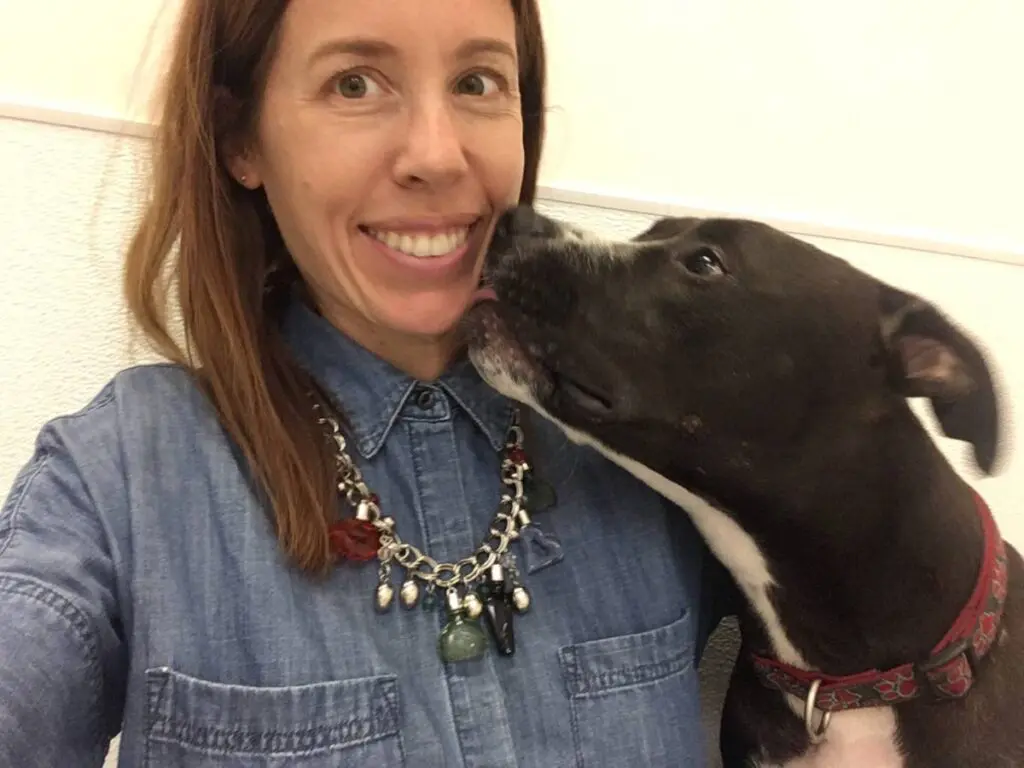 Dogs can be homeless, too. There are 3.1 million homeless dogs in the world, and many of them are in shelters waiting for their forever home. Often, people are reluctant to adopt shelter dogs due to misconceptions, such as they are usually aggressive or sick. But the truth is, shelters and rescue groups have plenty of well-behaved, healthy animals waiting to be adopted.
While it's common to see dogs exhibiting problematic behaviors when visiting an animal shelter, it's important to remember that such an environment can be taxing for them.
"Many dogs act completely different in a home than they do in a shelter environment," says Melissa Treuman, senior director of brand communications at Bideawee, a New York-based animal shelter. "The constant changes, strangers, and close proximity to other animals can be stressful, and the time spent in a kennel can cause dogs to have a surplus of energy when you meet them outside the kennel."
Love at first bark
Kirito, an energetic mix of pit bull, Siberian husky, and beagle, was a handful at Bideawee's Westhampton, New York location. He arrived at the shelter from Tennessee as a puppy in late 2020 and lived there for three months before being adopted in January 2021.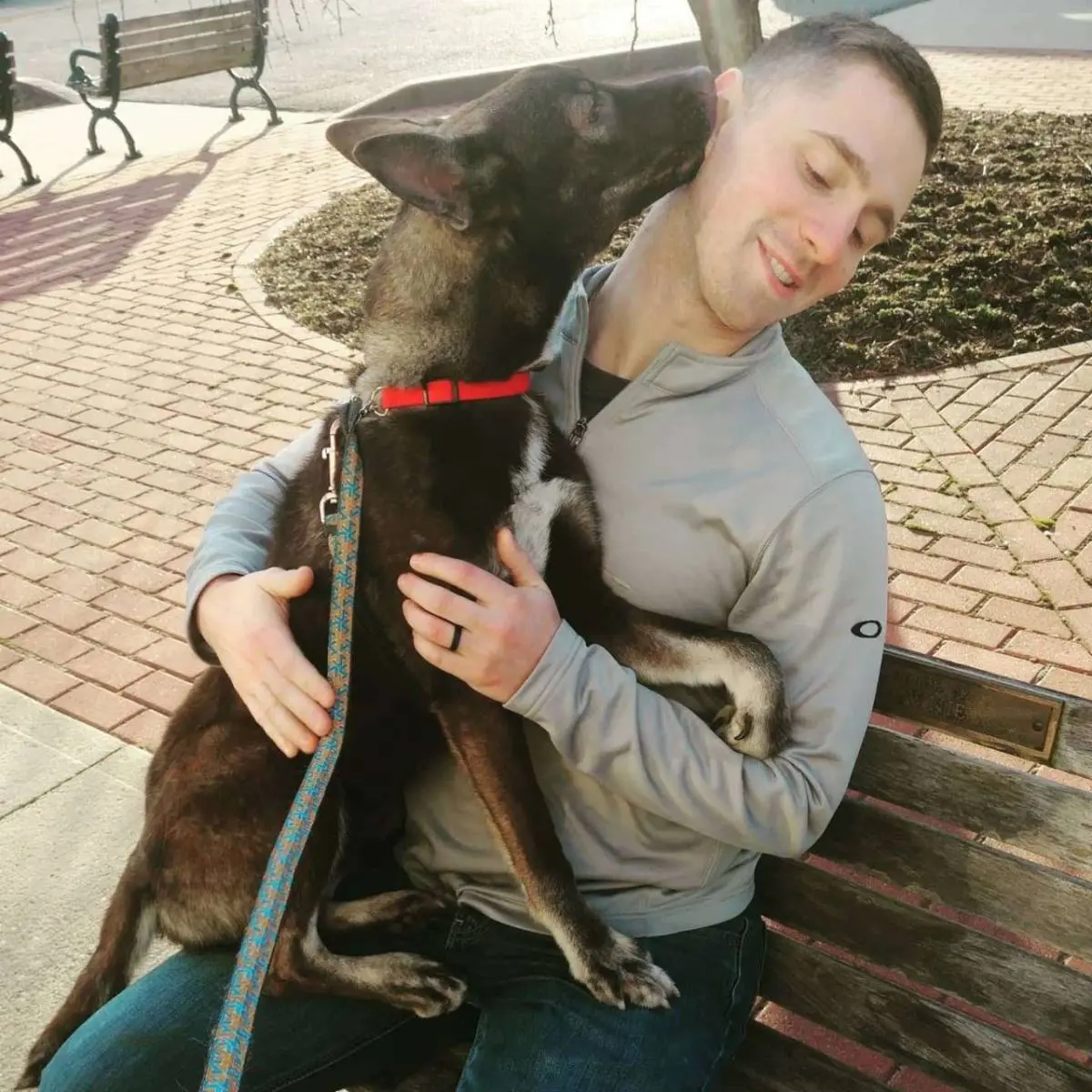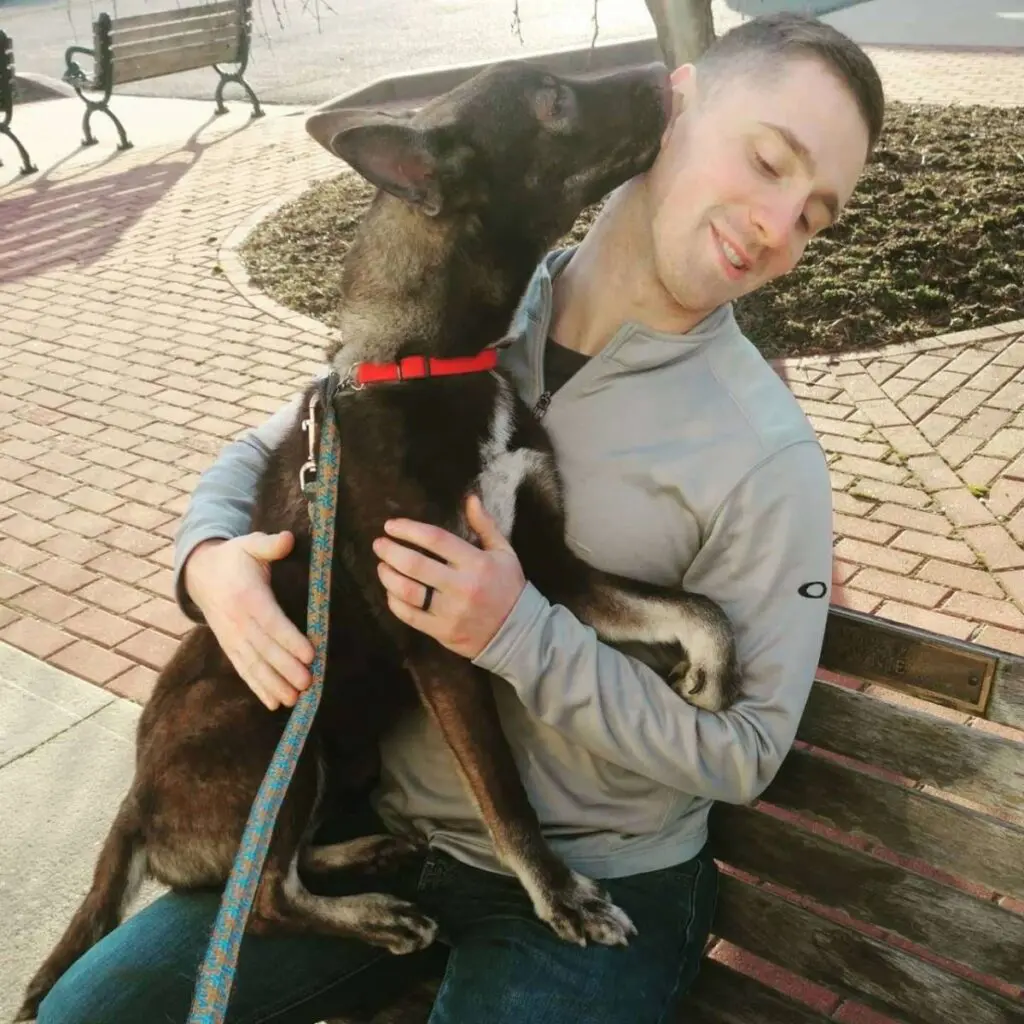 When Kirito's owner, Aubrey Clark, first came to the shelter in search of a dog, she was drawn to his unique look and playful bark. Charmed by his pointy ears and short tail, she and her husband Jake decided to do a meet-and-greet.
"Kirito came in, sniffed around, pounced on us, jumped on the couch, then he had his paws on the window and he was barking at a deer outside," Clark says. "He was grabbing our jackets. The worker at Bideawee said he's always on his worst behavior when people visit."
Because they were originally seeking a calmer female dog, Clark and her husband continued the search for their new family member. But as the weeks went by, she couldn't stop thinking about Kirito. She found herself searching "how to manage high energy dogs" on the internet and she knew in her heart that Kirito was the one.
"I had to sell my husband on Kirito, especially living in an apartment," Clark says.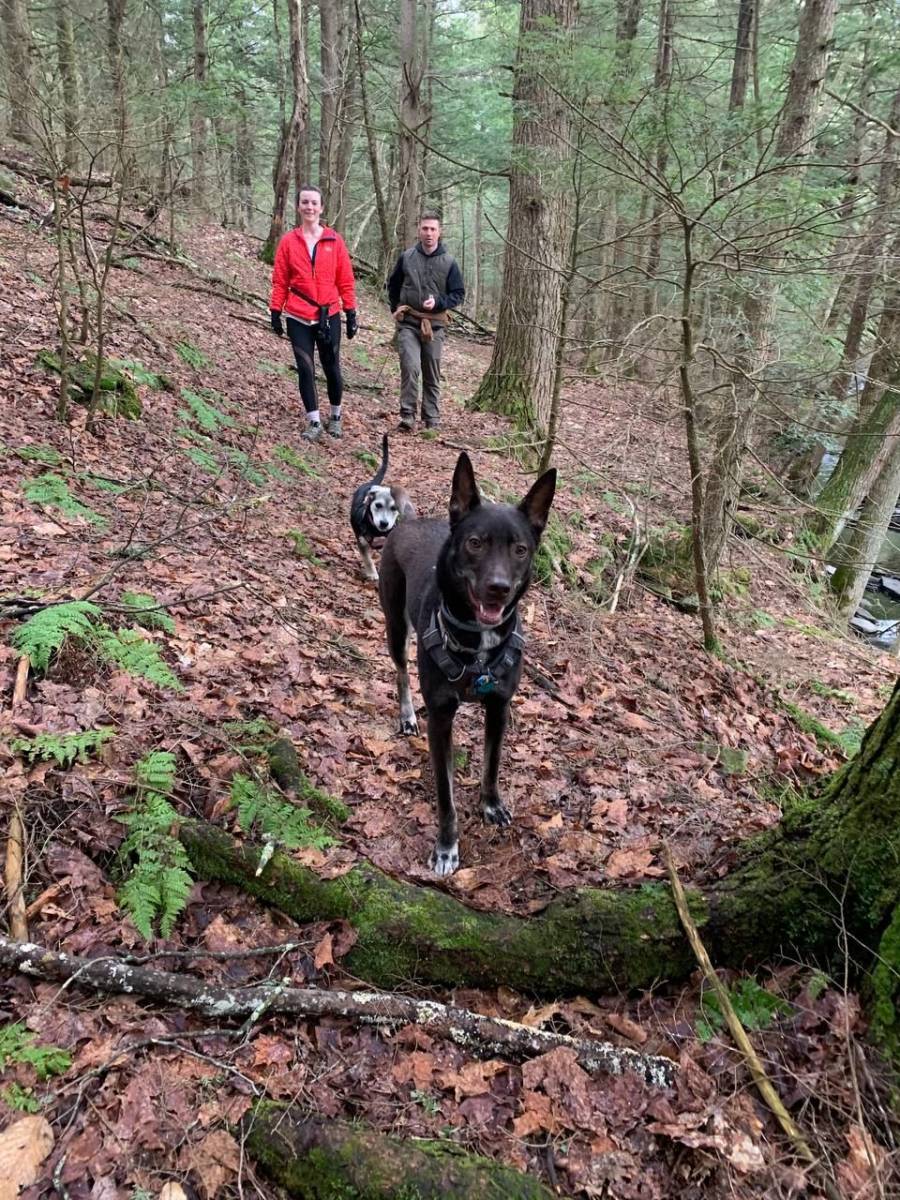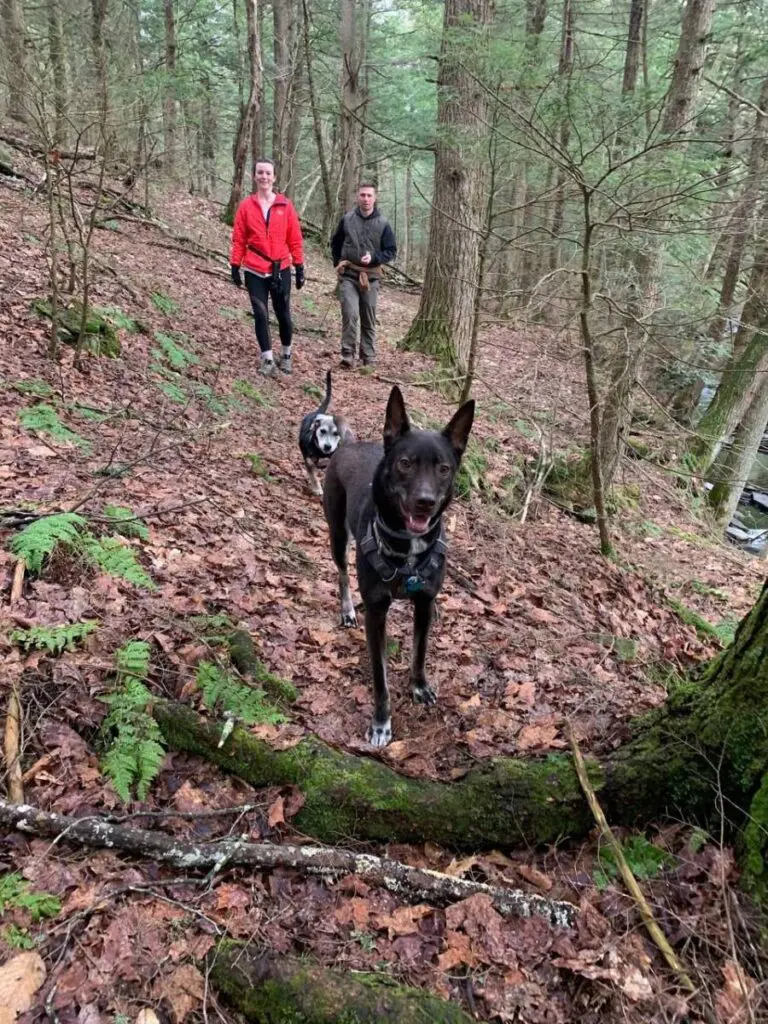 After many discussions, the couple went back to Bideawee to take Kirito for a walk. Right out of the kennel, Kirito was overly excited and jumping on Aubrey. "In my head, I was like, 'My husband is going to think he's too crazy for us.' But then my husband looked at me and asked, 'What do you think?' I said, 'I want him. What do you think?' He said, 'Yes, I want him.'" Kirito went to his forever home that day.
Clark says Kirito slept a lot during his first few days home. "I was worried he might have had an illness from the shelter, but I think it was just because he was in the shelter and it's loud and people are coming in and out," she says. "Once he finds a quiet spot, he just snoozes."
According to Treuman, this behavior is normal. "Oftentimes, dogs who exhibit overly rambunctious behavior in the shelter can become complete lap dogs once they are in a calm, stable environment."
Kirito adjusted to his home so well that the Clarks decided to adopt another shelter dog, Miya. Aubrey says these two four-legged playmates are the best of friends.
*"Net Proceeds" is defined as the gross sales price of the product less any and all taxes, service charges, shipping and handling charges, discounts, gift certificates, promotional gift certificates, promotional offers (e.g. airline miles, points, e-money, etc.) credits, rebates, chargebacks, refunds, credit card processing fees and gift certificate cancellations. Minimum donation of $10,000.