Smoked salmon eggs Benedict is a twist on the popular lox and bagels. Made with Wolferman's Signature English Muffins and topped with smoked salmon, this easy to make brunch recipe will impress even the pickiest of guests. Fresh tomatoes and an easy to make hollandaise sauce (it's even made in the blender) go perfectly with your poached egg.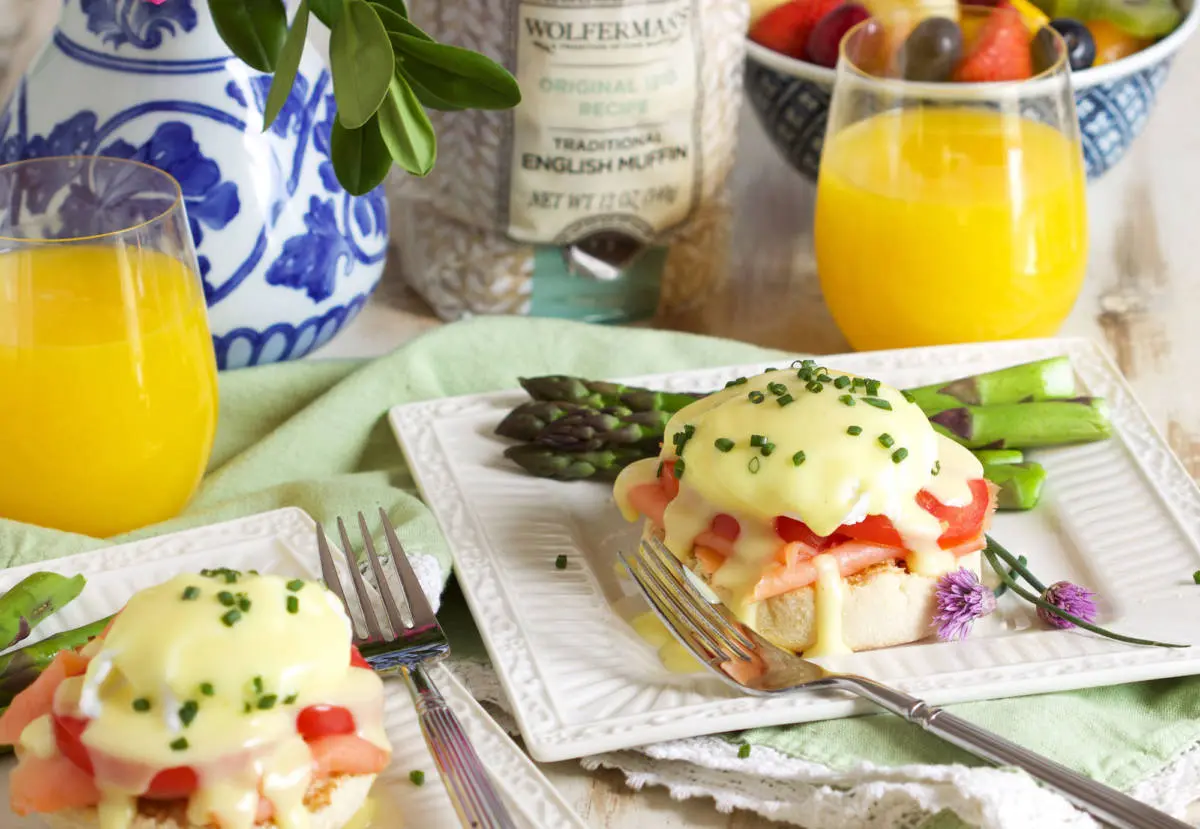 Smoked Salmon Eggs Benedict
Ingredients:
For the hollandaise
4

large

egg yolks

2

tablespoons

water

1

tablespoon

lemon juice

⅛

teaspoon

kosher salt

16

tablespoons

melted butter

(cooled to room temperature)

1

tablespoon

crème fraiche

(or sour cream)
Instructions:
Add the yolks, water, lemon, and salt to a blender. Blend until smooth. Then slowly add the butter in a thin stream until an emulsion forms, and the crème fraiche. Set aside.

Bring about 2 inches of water to a simmer in a large pot. Add the vinegar to the water and stir.

Crack each egg into a separate ramekin or coffee mug. When the water is still (do not boil), slowly tip the egg into the water.

Allow the egg to sit in the water for a few seconds to allow the white to cook, then carefully fold over the egg white making sure it doesn't stick to the bottom of the pan. Once the egg yolk is set, remove the egg to a plate using a slotted spoon. Keep warm.

Toast the English muffins and arrange on a plate or platter. Top a muffin half with 2 ounces of smoked salmon, 2 slices tomato, 1 egg, and hollandaise. Repeat with remaining muffins. Serve immediately.
---