Are you one of those people who lives for the winter holidays? We can relate. Whether a tree or tinsel, menorah or mistletoe, or just the change in weather, there are so many things that can get you in the spirit. And with all the joyous ways to enjoy the holiday season, we yearn to celebrate this special time of year — perhaps now more than ever before — with the ones we love. Sustainability and connecting to past traditions are among the trends that experts are seeing for this upcoming holiday party season.
With a seasonal focus on gathering, here are seven easy ideas for planning a holiday party.
Multipurpose for the future
"This year, I'm all about the sustainable items that can be used over and over for years to come," says Seri Kertzner, chief party officer at Little Miss Party Planner. "There are some really unique and beautiful items on the market."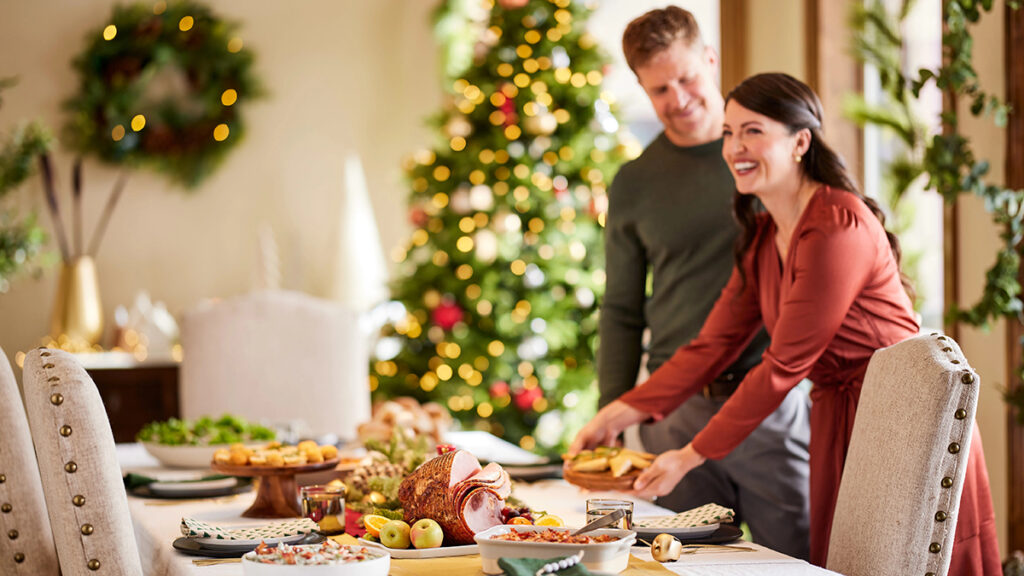 Think of the "fake" Christmas tree, but elevate it to the next level. That does not have to mean plastic and tacky — though, there's something to be said for kitsch nostalgia. Kertzner recommends creative pine tree alternatives, such as decorative paper floor trees or subtly colored faux LED-light pine trees (like champagne tinted). She herself has a pink tree, which she says really matches her style and personality.
MORE: How to Make Your Home Smell Like Christmas
Rethink the 'boxed' meal
One fun way to serve festive fare at a holiday party is doing so in pretty boxes with magnetic flip lids. Print the name of the item on top of the box so guests can see what they're about to eat. "Then, when the host opens the lid, your guests will be able to pick up an individual serving of the item along with a disposable utensil," says Steve Bales, owner of Bold Catering & Design in Atlanta. "The lid closes, and it's on to the next guest." And, in keeping with the spirit of the season, this presentation provides a kind of gift for your guests to open, Bales says.
Make your holiday party picture perfect
People are craving nostalgia this holiday season, says Annemarie Schumacher, founder of Make Every Day an Event in St. Louis. "This is the perfect time to rifle through the boxes in your basement and find vintage photos," she says. "Put those photos in matching white frames and you instantly have conversation starters with your guests."
Another idea, which Schumacher does in her family, involves all those posed pictures you've taken with Santa over the years. "Pull them out of your closets and boxes, and display those fun childhood photos of holidays past. You know this will be so fun!"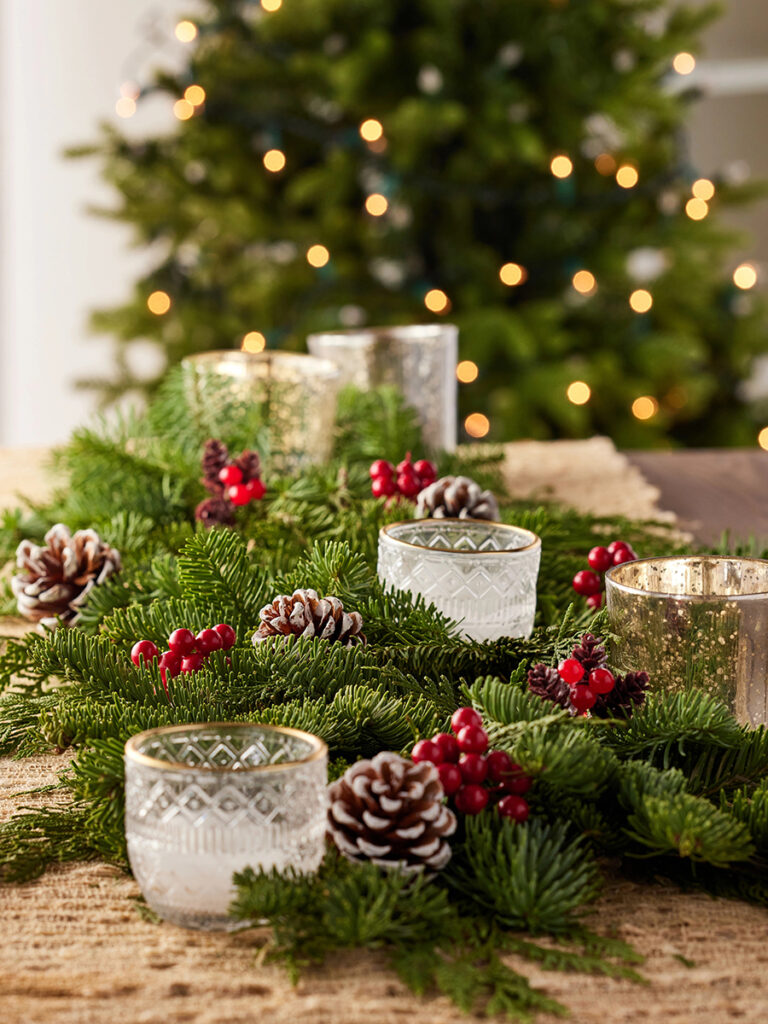 Minimalist is chic
This year, Kertzner observes, minimalism is sophisticated.
"I'm noticing the use of metallics and white," she says. "I love the look of a white and glass tree for your fireplace mantel or shelves in your home."
MORE: 9 Decorations for Every Room in Your House
"Evergreen is my favorite," she adds. "I use it everywhere. A unique way to use it is to buy faux evergreen and decorate your mantel with lights strung through or adhere it to your wall to spell a word, like 'merry.' It can also be used to decorate a spread of food, with it styled between platters and all around the table."
Rethink how you plate (or pour)
If you're tempted to buy plastic serving pieces, stop. You can make a more earth-friendly choice by taking down those antique cordial glasses that have been stored high up in your kitchen cabinets for the past 15 years and repurposing them as serving vessels. (Just dust them off, first…)
"You can do fun vegetable crudités or individual desserts in a cordial glass, and it will look fantastic," Schumacher says. "Or, take that china and crystal that have been stored away in a sideboard or in an attic and find creative ways to use them to serve food or drinks. It's fun and festive, and these pieces will evoke memories of those before you and bring them to the table."
Light up your space
One of the best (and least expensive) ways to create a holiday party atmosphere is through lighting, says Emily Klassen, an event planner at Alexandria Partners. Klassen recommends using patio lights, electric candles, or colorful uplights to help set the mood. She says, "Lighting adds a new level of décor, and allows you to take the same space and give it any look you want — whether that's modern, clean, and contemporary, or cozy by the fireplace."
---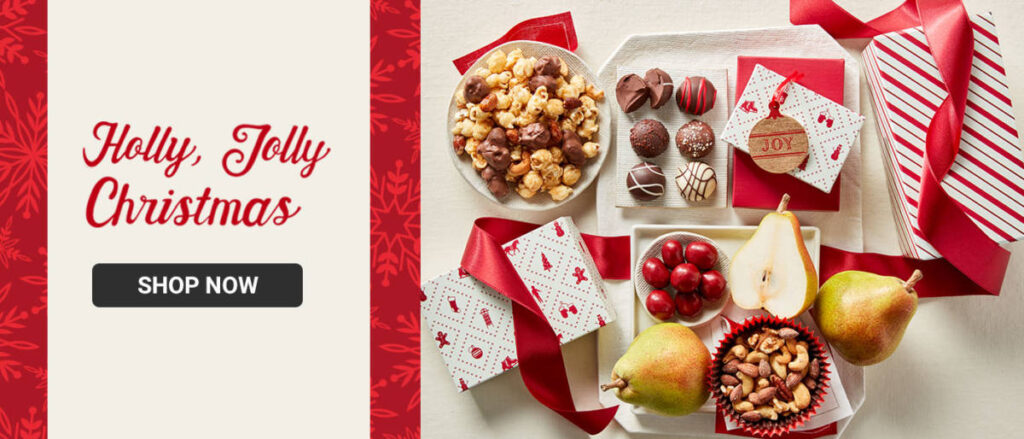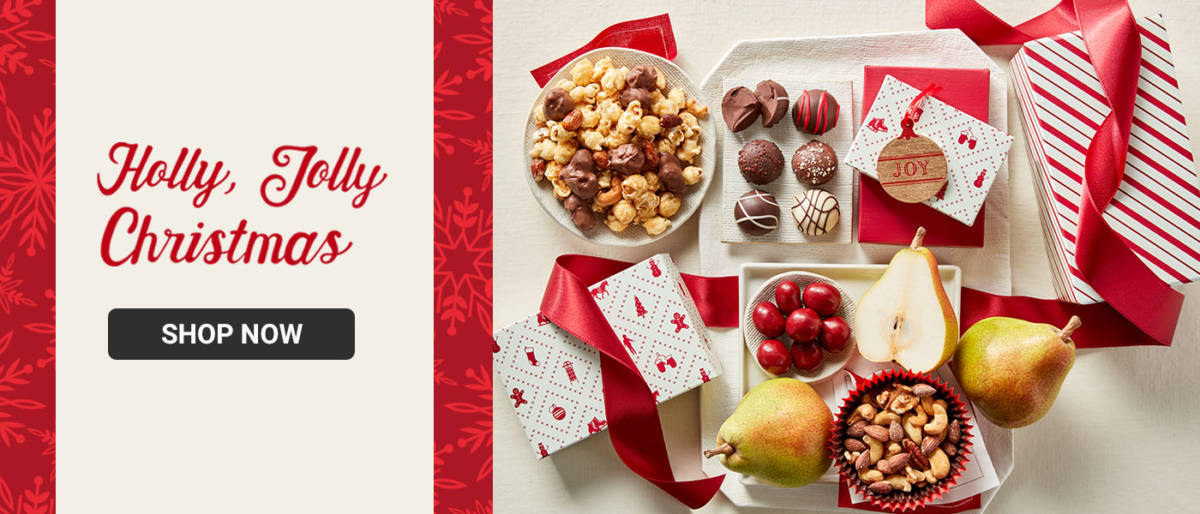 ---
Bring it back to family
Holidays may have looked different to us over the past few years. This year, it is important to bring the holidays back to those closest to you and really foster that time for reconnection.
"I have tons of meaningful, special ornaments that represent me and my family," Kertzner says. "These make for great conversation at a party."
Setting up a little gift-wrapping station for kids at a holiday party is a fun way to include them as well, she recommends.
"Paint kraft paper to use as gift wrap. Let your kids decorate the gift wrap with stickers, or use creative crafts, like pom poms and markers, to spice up your gift boxes."