There's an undeniable joy when you receive a thoughtful gift. A present can say thank you, I value you, and you're appreciated all at once. When done right, giving gifts in the workplace can have the same positive impact. And now, with the rise of distributed teams and hybrid workforces, the power of the business gift has reached new heights.
"Workplace culture has changed dramatically in the last two years, leaving a lot of space for social cohesion," says Monika Kochar, CEO of SmartGift, the Brooklyn-based startup that partnered with 1-800-Flowers.com to create Hero. "Typically, we would have all celebrated at a company end-of-year party, but now gifting brings these connections to real life. The emphasis on events has moved toward giving meaningful tokens."
The Hero gifting platform's recommendation engine allows companies and managers to send personal, authentic, and meaningful gifts based on user preference and data. It makes it a seamless process, allowing recipients to choose which gift to receive and where to send it. Hero eliminates the gifts that collect dust on a shelf or end up in a landfill by offering products and services that matter to today's workforce.

Business gifting at work can confuse even the most thoughtful gifter: Should I get my boss a gift? How much should I spend? Is it tacky to get everyone on my team the same thing? Do clients talk about the best and worst gifts they receive? Here's what you need to know—and shop for—to make a mark this holiday season.
Lists are getting bigger. Virtual work environments have led to more collaboration across departments and cities, fostering connections that may not have previously existed. "Traditionally people would send big gifts to their clients and employees," says Kochar. "But now because of the increased connection between a broader set of employees, people are sending gifts to everyone, from the executive assistant to the boss."
Spending per person is getting smaller. With the increase in the number of giftees, the amount being spent per gift is decreasing. For the VIPs on your list, expect to spend in the $125 range; for everyone else, $25 does the trick, Kochar says. And those VIPs aren't necessarily your clients. They could be team members or colleagues who have gone above and beyond. Your best strategy is to start with your overall budget, make your recipient list, categorize them by price point (high, medium, low), and do the math to figure out how much to spend per person.
Personal is preferred. Don't send the same gift to everyone because it eliminates the human touch. It's okay to give all your coworkers a bottle of wine or a beautiful plant, but choose specific iterations of that gift that feel more personal (i.e., a red Italian for the person who loves to cook Sunday night pasta). If you're not familiar enough with someone's preferences, try to give them a choice in the gift selection. "That's why HERO's intelligent automation is so great because the recipient gets a link to a collection of items that they can choose from, eliminating the one-size-fits-all strategy," says Kochar.
Don't send a gift card. Gifting is an opportunity to create loyalty and closeness, and the impersonal nature of gift cards defeat the purpose. "Gift cards remove that creation of bonding and say that you couldn't be bothered or didn't have the time to pick up something personal," says Kochar.
As you think about what to send each group of people, ask yourself: What am I trying to convey with each gift? Thank you. Take time for yourself. Splurge a little. That will help guide you toward the perfect pick for each person. Need ideas? Here are Monika Kochar's guaranteed gift pleasers.
For the people who went above and beyond ($100+)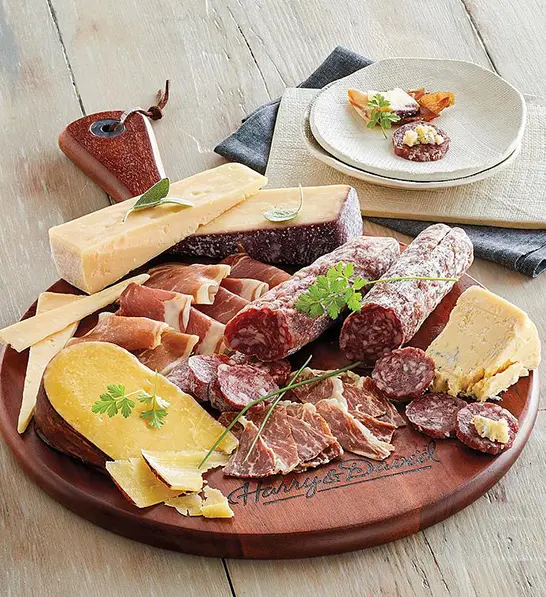 If your end-of-year party is looking a little different this year, send them a gourmet feast with food they can share with their team or those they love. The Ultimate Charcuterie and Cheese Collection will make for a memorable night.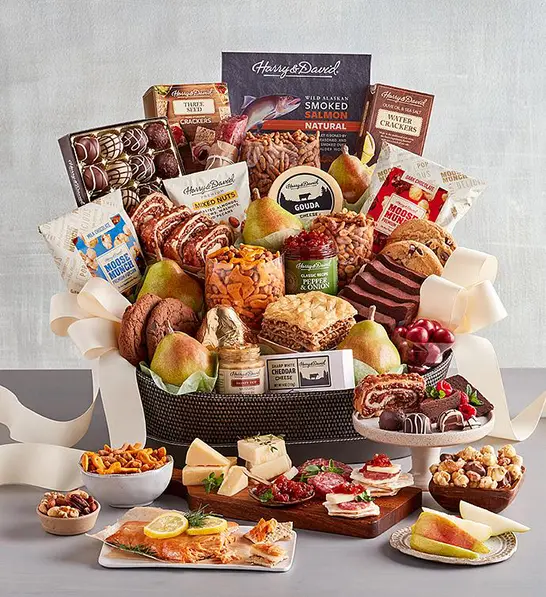 Brighton up someone's home with a sweet-and-savory collection of premium treats. The Deluxe Hearthside Gift Basket arrives in a handsome basket adorned with a hand-tied bow.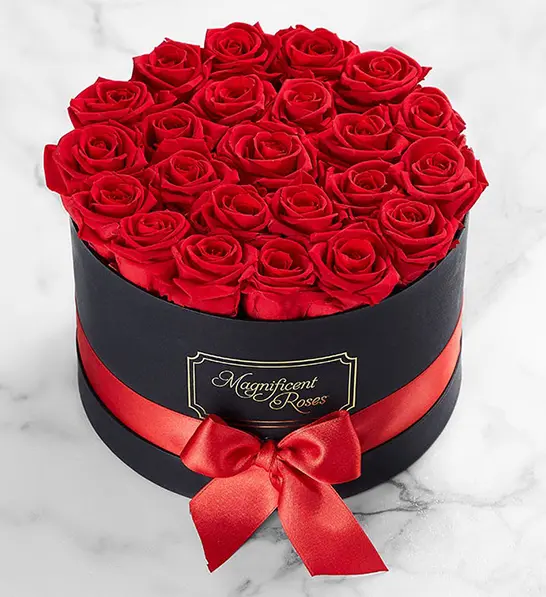 Got a one-of-a-kind employee? What's better than an everyday reminder of your appreciation? These stunning roses will last for up to a year and are the perfect desktop décor.
For those meaningful connections ($50-$100)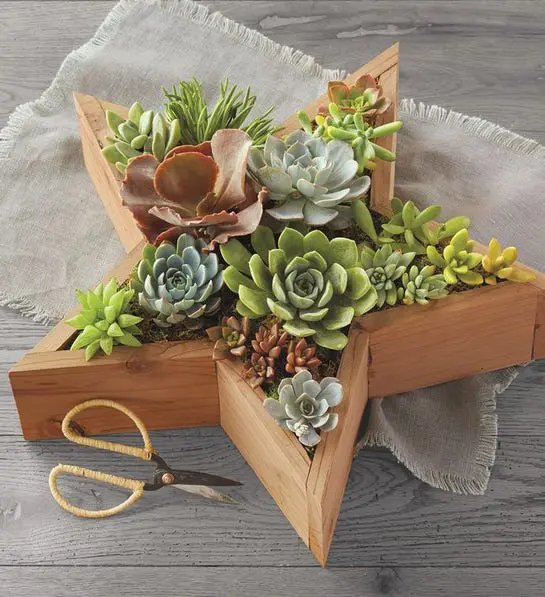 Long lasting plants make a great addition to your workspace and a wonderful thank you gift. Send those superstars a Star-Shaped Succulent.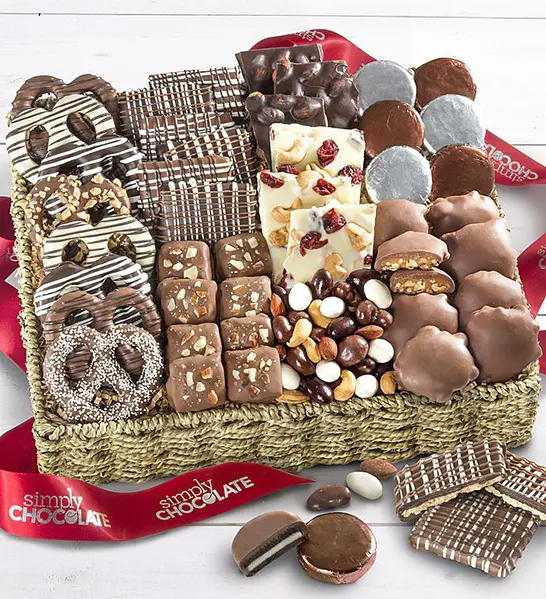 Re-create the New Year's Eve party at home with the help of the Simply Chocolate Nuts & Confection Basket. The combination of fun and festive sweets will keep the celebration going well into 2022.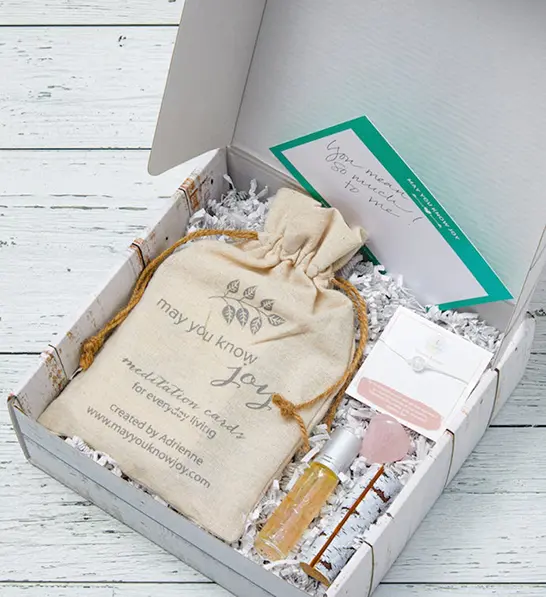 Give time to relax and rejuvenate with the Gift of Joy box filled with notecards, essential oil, and crystal. The box includes a selection of self-care items to create a daily practice of intention, mindfulness and well-being.
For the everyday heroes ($25 range)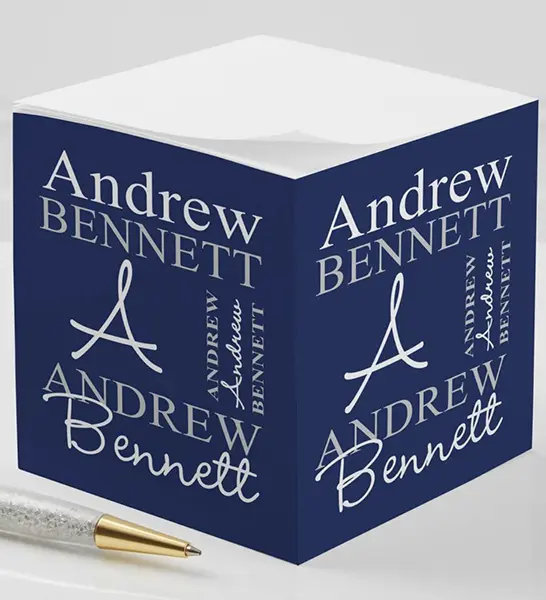 Monogrammed gifts always feel personal, at every price point, like these custom paper note cube or slate coaster set.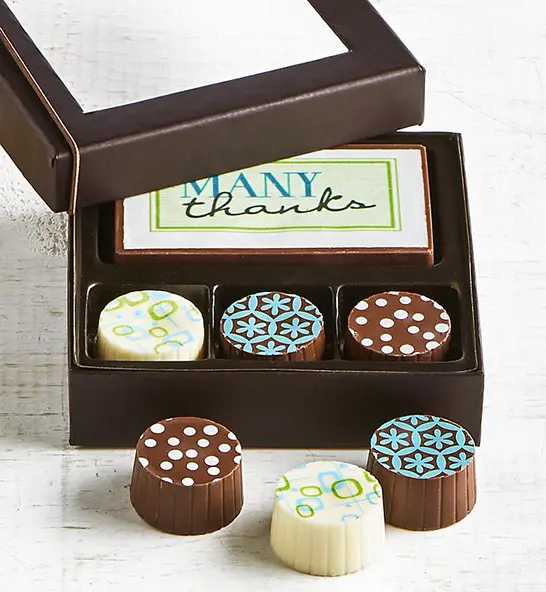 Let the sweets do the talking. These thank you chocolate truffles and bar are a literal and delicious way to show your appreciation.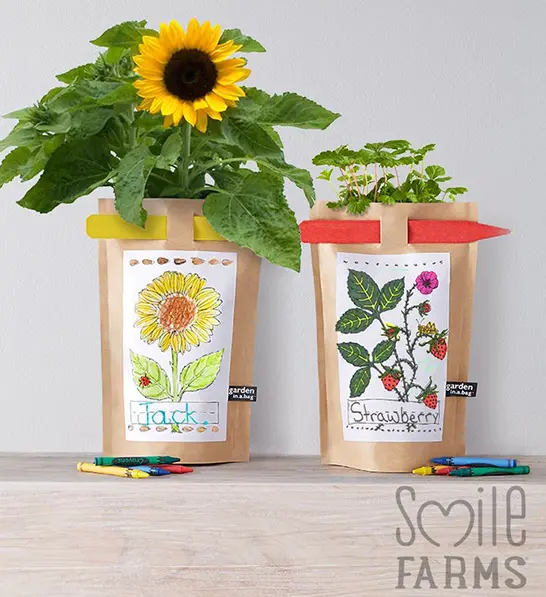 Some of the best gifts leave a lasting memory. The Smile Farms Seed Kit is a gift that keeps on growing.