Chef Geoffrey Zakarian has teamed up with Harry & David to share his passion for fine food, entertaining, and healthy living. The Iron Chef known for his award-winning restaurants, TV appearances, and podcasts will wear another type of toque: Chief Culinary Ambassador for Harry & David. In this role, Zakarian will curate a collection of Harry & David products that reflect his philosophy and approach to cooking and entertaining. He will also share his insights and advice in Harry & David's digital magazine, The Table, and host in-person and virtual events.
Geoffrey Zakarian is all about sharing his life through good food. He loves cooking with high-quality ingredients, feeding his family and friends, and entertaining with fine wine. With a guiding principle like that, it only makes sense that the award-winning chef would team up with Harry & David.
Zakarian, as the chief culinary ambassador for Harry & David, will offer advice on everything in the kitchen and beyond, from pairing food with wine to making a memorable birthday dinner and finding new ways to make holiday memories. Harry & David…& Geoffrey. It's a formidable pairing that goes well with everything.
Growing up in Worcester, Massachusetts, Zakarian never saw himself becoming one of the world's foremost chefs and culinary personalities. Instead, he grew up thinking he'd be an economist until a trip to Europe made him rethink his plans and focus on food.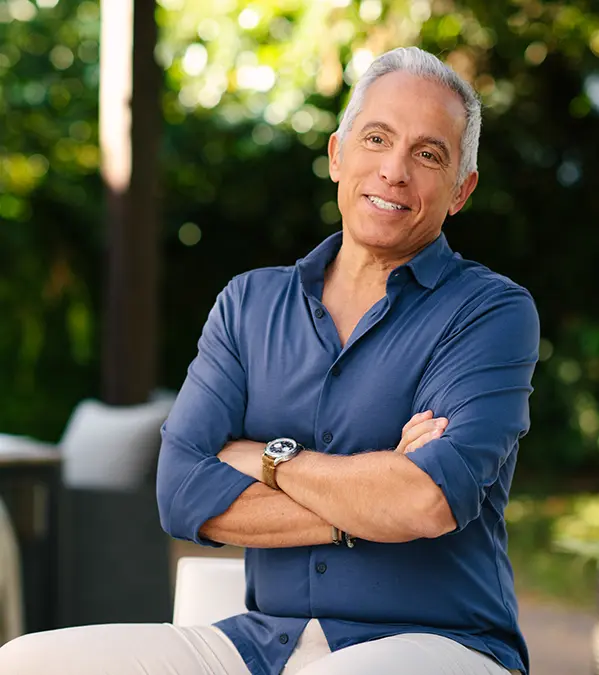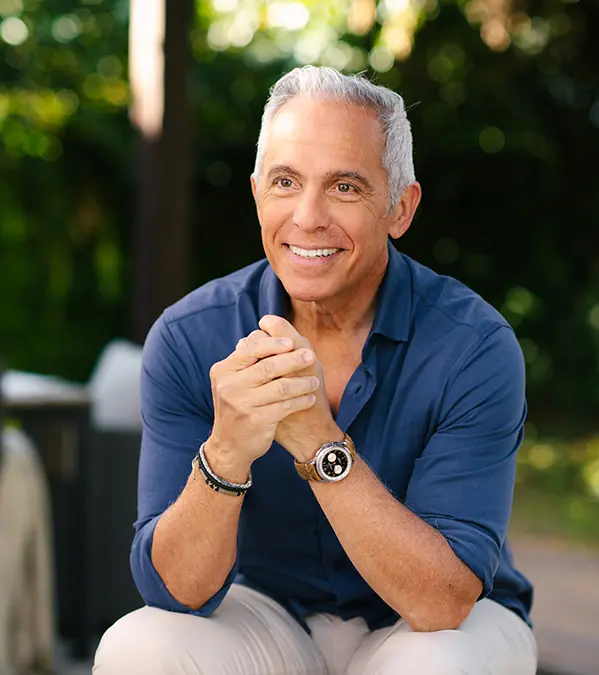 After 40 years in chef whites — starting out at the landmark Le Cirque in New York City — this self-made man worked his way to becoming a restaurateur (Town, Country, The Lambs Club, The National just to name a few of his greatest hits), cookbook author (he's written four of them, including one with his daughters), and a television star. He's on camera so much, that if you turn on your television at any given time, you're sure to find him cooking, judging, or selling his own line of revolutionary cookware — for the latter, we have four words for you: non-stick cast iron skillet.
Despite being uber busy between his career and raising his family, he finds the time to stay fit. Have you seen his Instagram feed? He personifies #WorkoutWednesday and declares lifted knee rollouts are his idea of fun!


Zakarian took time out of his busy schedule to answer life's most hard-hitting culinary questions. If you've ever wondered, "Who is Geoffrey Zakarian?" keep scrolling to learn about the man in the kitchen and on your screen.
What five people would you invite to a dinner party?
Jazz pianist Keith Jarrett, economist Milton Friedman, clinical psychologist Jordan Peterson, singer Tony Bennett, and actor Sean Connery.
Complete this sentence: Cooking makes me feel…
Hopeful
What's the first dish you remember cooking?
Fried egg. I can distinctly remember my mother teaching me.
What's the one dish everyone should know how to cook?
Roast chicken
How do you take your coffee?
Black
How do you prefer your lobster roll?
Warm, never cold, with salted warm butter.
What's the best food to eat with your hands?
Oysters
Is a hot dog a sandwich?
Absolutely!
Beer or wine?
Either
Wine: Red or white?
What is your best wine advice.
Keep white wine at 48 degrees and red wine at 58 degrees.
What are your must-have kitchen tools and equipment?
My Zakarian digital thermometer and a set of very sharp knives. I always love to use a santoku knife, and I can never have enough pairing knives. The thermometer is the only precise way to ensure you are cooking your proteins to the desired temperature. Sure, I can do it by feel but a thermometer is truly the best way.
Knives: German or Japanese?
Both, and sharp!
Pots & Pans: Stainless steel, nonstick, or cast iron?
All of the above. I keep my kitchen fully stocked with my non-stick cast iron pans, but for certain things, stainless steel is preferred. I also love to use carbon steel pans.
Tell us about your most memorable kitchen scar.
I dropped a pot of boiling oil on my leg.
Who are some chefs that are doing good?
Jose Andres, Daniel Boulud, Alex Guarnaschelli, Marc Murphy, and Nancy Silverton.
What is your favorite cuisine?
Mediterranean. I'm Armenian and my wife is Lebanese, so we are often incorporating Mediterranean flavors into our meals. Za'atar is a go-to spice for sure.
What's the one food or dish you'd want if left on a stranded island?
Champagne and caviar.
What's your favorite food city?
Paris
What should we be eating more of?
Vegetables, particularly greens.
What's your favorite holiday?
My birthday!
What is your biggest pet peeve when dining out?
Waiters constantly asking you how everything is so far!!!
How much should a good hamburger cost?
At least $10.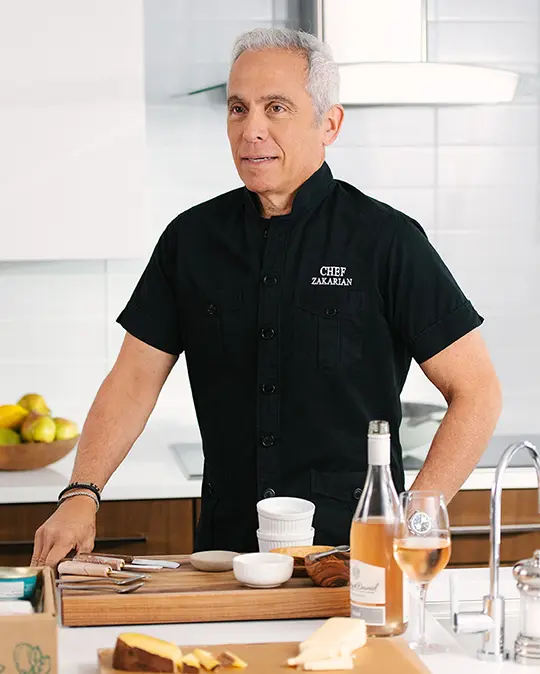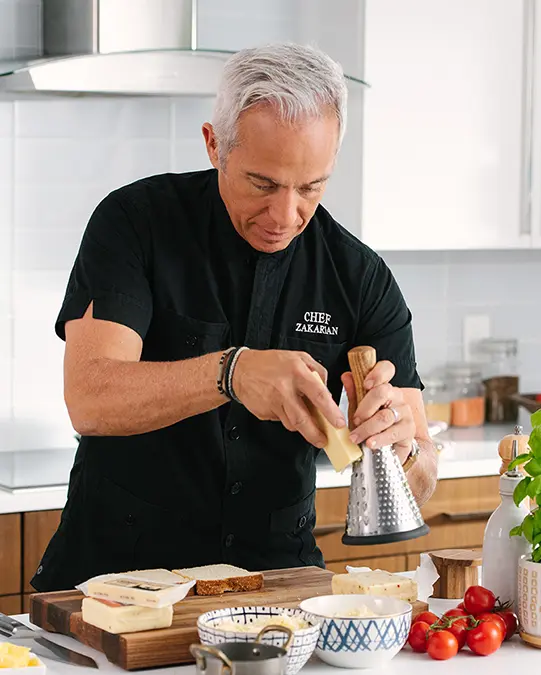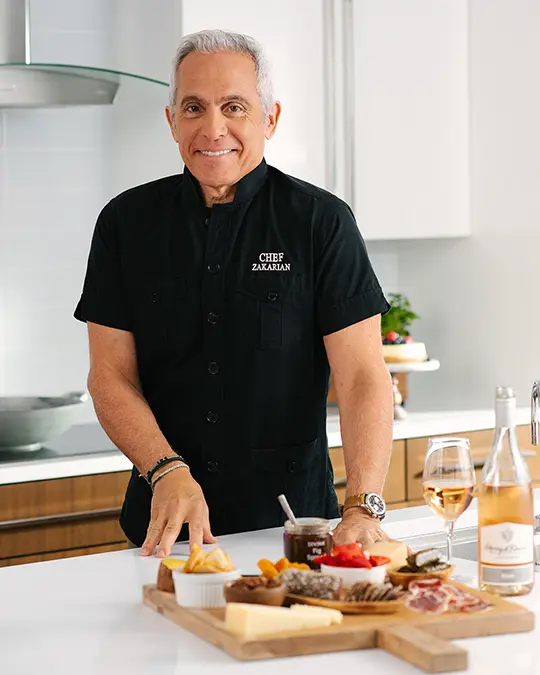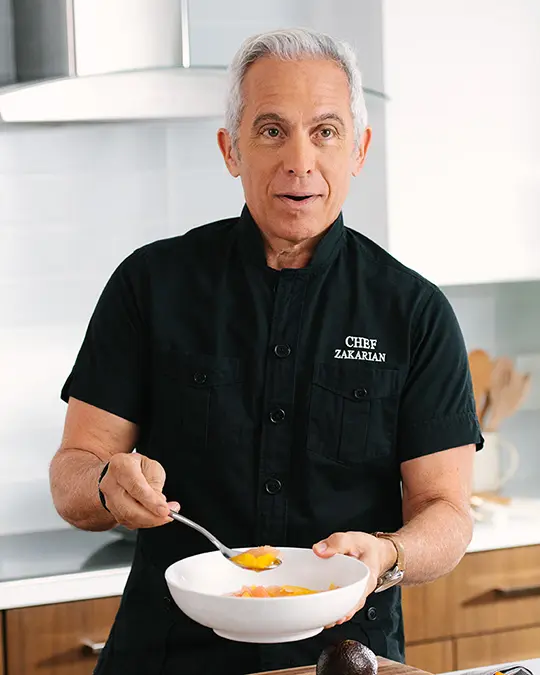 What's the first thing that comes to your mind when you hear the following:
Sprinkling cheese on fish: Not optimal
QR code menus: Hate
Artisanal: Overused
Small batch: Like
Sourdough bread: Overrated
Kitchen hacks: Mostly unnecessary
Farm to table: Overused
Pumpkin spice: Pie
Celebrity chef: What's a celebrity chef?
Avocado toast: Morning staple
Ranch dressing: Classic
Truffles: Necessary
Hard seltzers: Could live without