Tailgating is as much a part of attending sporting events as the event itself. And depending on how your favorite team or driver is doing that season, the tailgate can end up being more fun than the game or race itself, too. Remember: Everybody wins in the parking lot.
No matter where in the country you are or what event you are attending, you will always find a wide variety of foods being cooked in many creative ways (the file cabinet pizza oven in Buffalo is one of my favorites). When it comes to drinks, however, the options are fewer, as beer tends to be the tailgating beverage of choice.
---

---
While I enjoy drinking a cold one with burgers and dogs before a game as much as the next fan, I occasionally like to switch things up with delicious bottles of wine paired with classic tailgating foods from the region or city of the event.
Here are four wines for tailgating, including one that features a sausage football. Well, they both come from the same place…
4 winning wine and food pairings for tailgating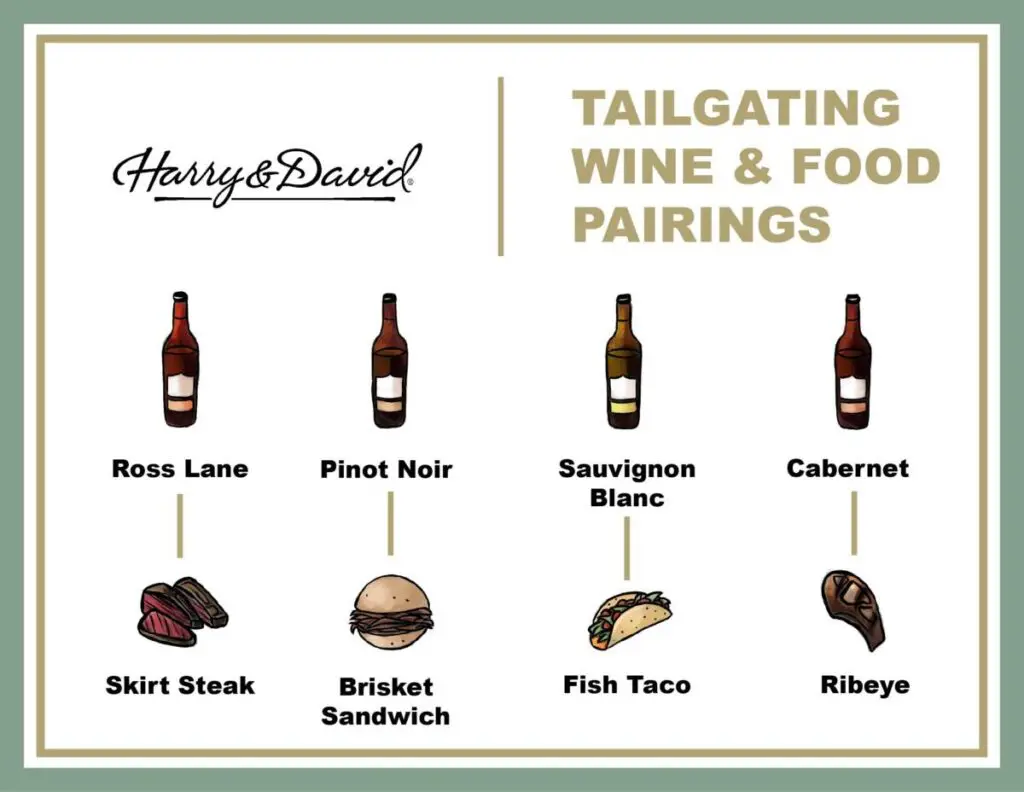 ---
New York | Ross Lane & Skirt Steak
Take a quick stroll through any pregame parking lot in New York (OK, New Jersey, unless you're in Buffalo) and you will see a surprising number of fans preparing skirt steaks with all sorts of different marinades, from classic BBQ to carne asada, chimichurri, and teriyaki. The Ross Lane is a great choice here, as its ripe cherry notes and velvety texture leaves plenty of room for the meaty, gamey flavors of the skirt steak to stay in the forefront. It's also not too heavy oaky, and the vanilla flavors don't overpower the subtle marinades on the steak.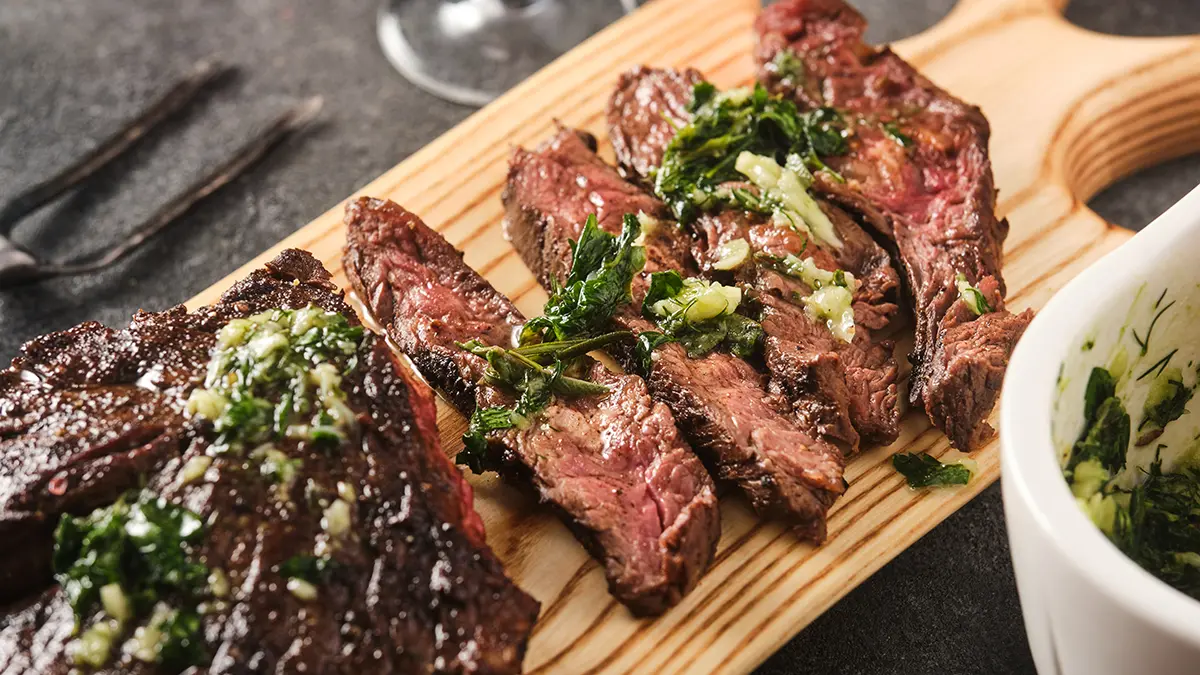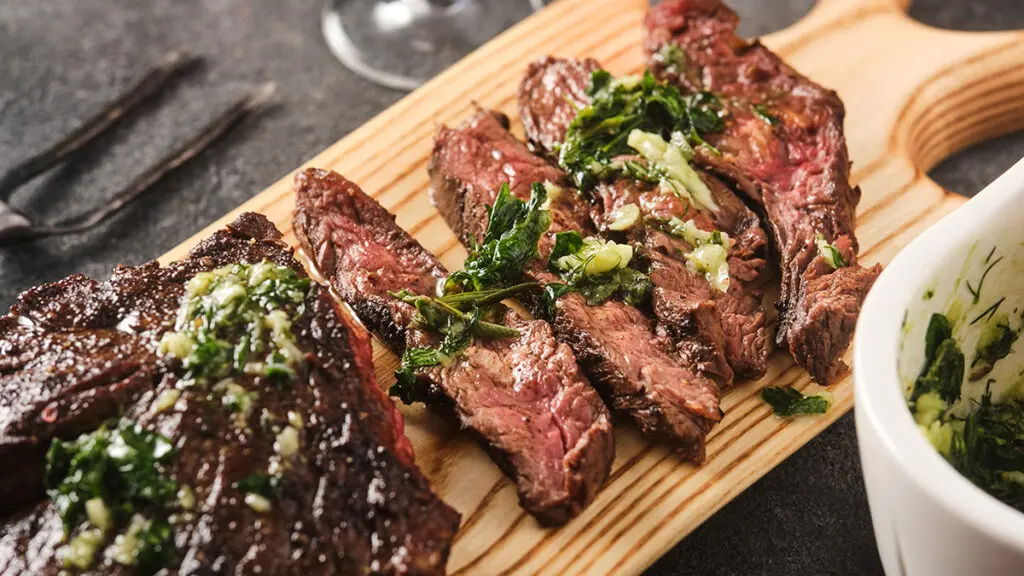 ---
North Carolina | Pinot Noir & Pulled Pork and Chopped Brisket Sandwiches
The Carolina pulled pork sandwich is one of America's classic regional dishes, but marinating, seasoning, and cooking a six-pound pork butt for eight hours isn't for everyone — especially when most parking lots don't open until five hours before kickoff. Instead, opt for the barbecue pork and brisket collection or, if you want some sides as well, the barbecue meal, which comes with a pound and a half each of pulled pork and chopped brisket, both of which pair wonderfully with pinot noir. The wine has enough body and ripe fruit flavors to stand up to the brisket but also enough acidity to balance out the vinegar-based, tangy flavors of a traditional North Carolina barbecue sauce. For an indulgent twist, throw some mac and cheese on top of the pulled pork for a creamy, salty flavor bomb of a sandwich.
---
Southern California | Sauvignon Blanc & Fish Tacos
Seafood is not the most common tailgate food, but in Southern California you're bound to see as many fish tacos as you do burgers and dogs, if not more. Tailgate chefs can argue for days about what local fish is best to use for tacos, but halibut and cod are always a safe bet, so why not get both! In terms of pairing, this sauvignon blanc is an excellent choice. The array of citrus flavors helps temper your choice of spices, herbs, and seasoning without overpowering the subtle flavors of the fish, and refreshes your palate for the next bite. For a great side dish that also pairs well with wines for tailgating, try this slightly spicy chorizo queso dip with your favorite chips.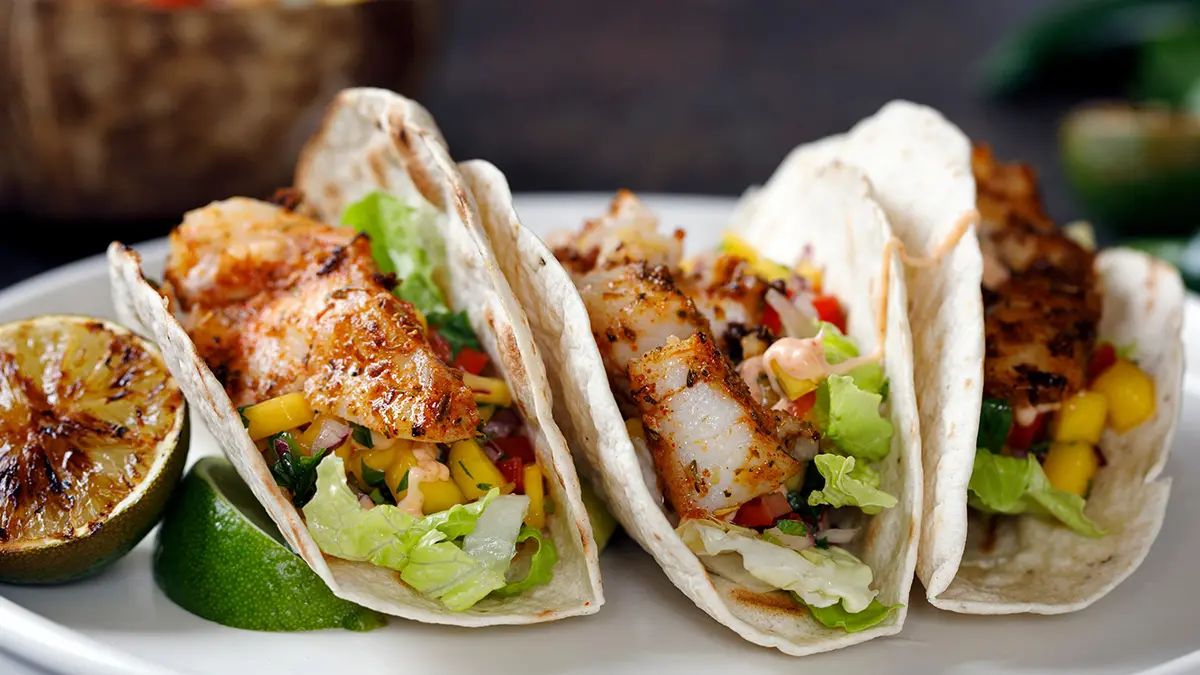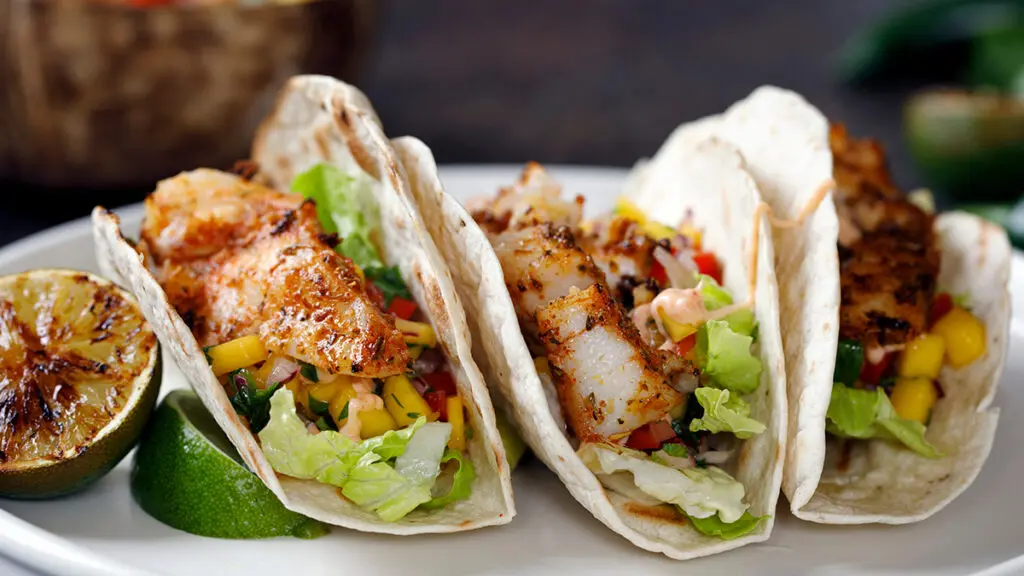 ---
Texas | Cabernet Sauvignon & Porterhouse and Ribeye
Texas and steaks are as synonymous a combination as, well, tailgating and football, so this one is a no-brainer. These two bone-in cuts have a bold, meatier flavor and are a key part of the Texas tailgating experience. A good cabernet and bone-in ribeye is easily one of my favorite pairings. The dark fruits up front and earthy, herbaceous undertones of the cabernet blend seamlessly with the flavor of the meat, while the slightly bitter tannins mirror the acrid, charred flavors imparted to the steak from the grill. With the porterhouse, the wine's rich mouthfeel is a perfect complement to the soft texture of the filet, with the blackberry and black pepper notes helping to elevate the char-grilled flavors of the strip.