Congratulations! You and your family made it through another holiday season relatively unscathed, the exception, of course, being Aunt Linda, with her perpetual phobia of orange-hued foods.
Now that you have the decorations boxed and put away until next year, the last things on your mind are entertaining and gift-giving.
The good news is, entertaining and relaxing can be experienced simultaneously. All you need is a little hygge, as they say in Denmark.
The season of hygge
Hygge (pronounced 'hoo-guh') is not just a Danish word — it's a way of life. In Denmark and other countries close to the Arctic Circle, winter typically means frigid temperatures and very little daylight.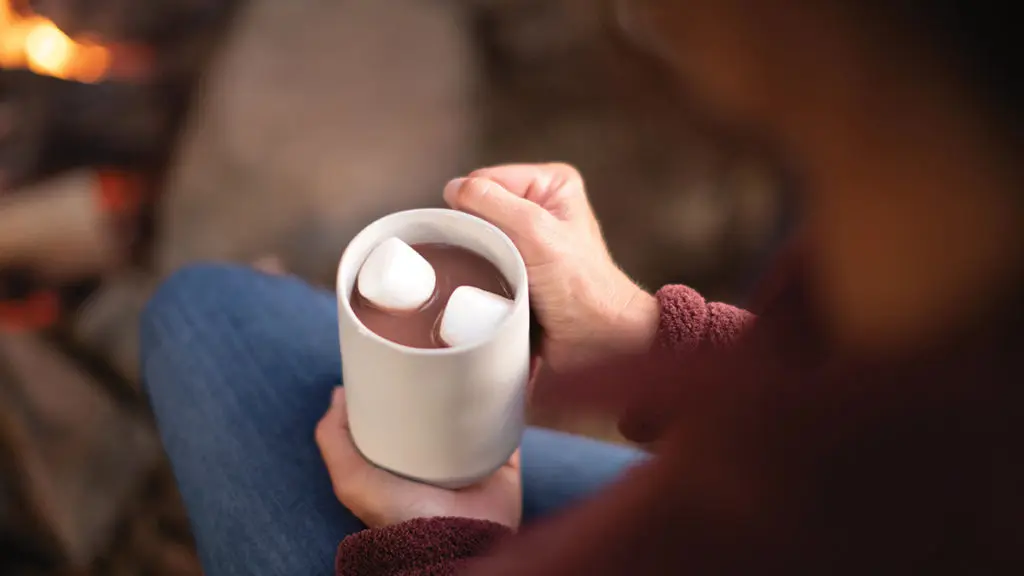 But rather than approach the season with doom and gloom, Danes embrace the opportunity for relaxing with family and friends, and sharing in the coziness of their surroundings, both indoors and out. They pile on the warmth with layers of softly textured blankets and throw pillows, fires and candlelight, and steaming mugs of cocoa, coffee, and glogg (mulled wine).
If you'd like to bring the hygge home or send it as a gift to loved ones, here are six ideas to get you started.
Send hygge in a box
Simplify toasty-ness with an outdoor hooded sweatshirt blanket, aka wearable hygge. Lucky recipients will enjoy wrapping themselves in cozy faux lambswool sherpa. Disclosure: this can also be worn indoors.
Make it a movie night
One of the best things about wintertime is the release of new movies — and these days, they come straight to your living room. Bring the experience of visiting your local cineplex to your comfy couch with this retro-inspired, melamine popcorn bowl. It arrives filled to the brim with three bags of mouthwatering flavors: cheddar, drizzled caramel, and cookies & crème.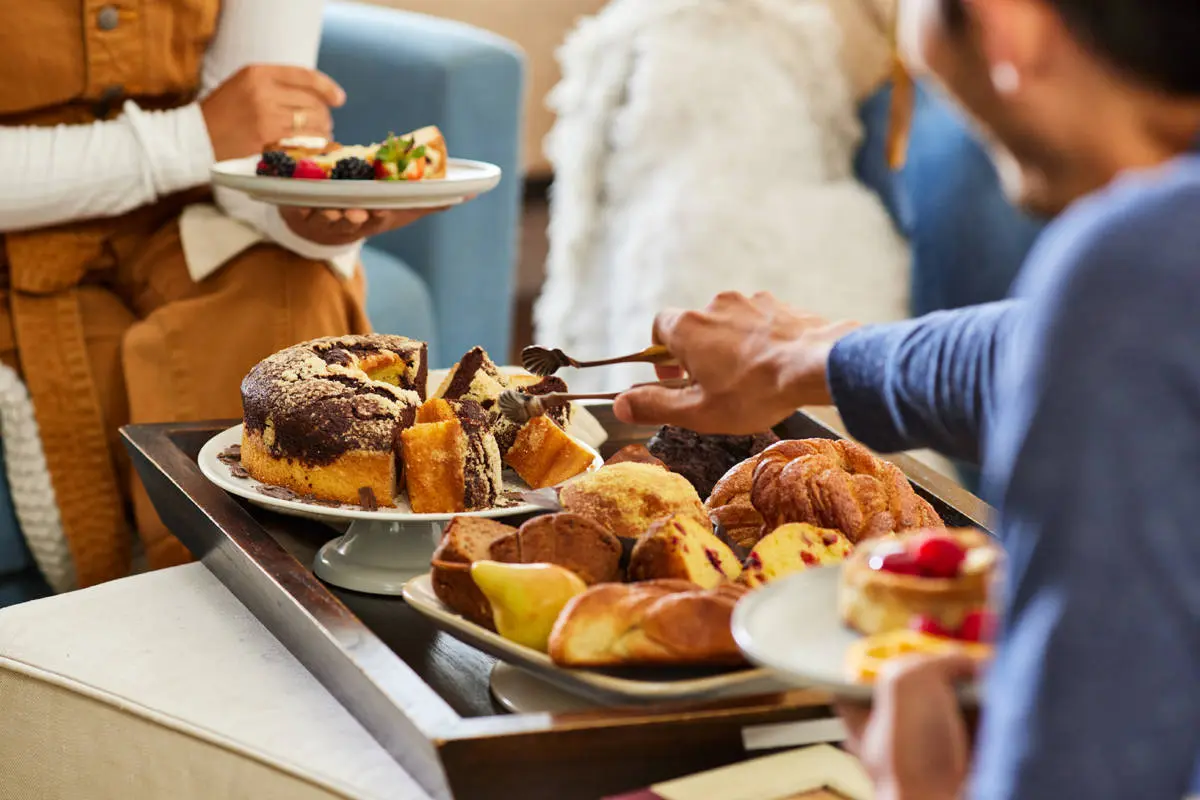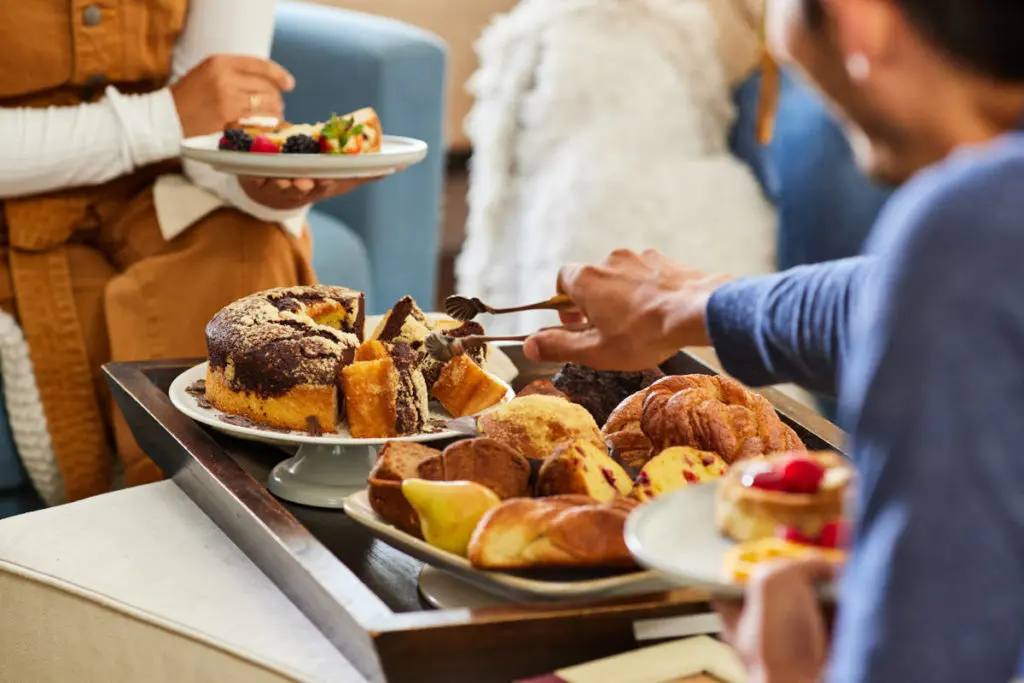 Wake up and warm the senses
Who doesn't love waking up to the smell of freshly brewed coffee and sweet pastries wafting from the kitchen on those chilliest of mornings? The Breakfast Entertainer Basket will delight all the senses with an array of sinfully delicious cinnamon rolls, Tiffin blend ground coffee, a chocolate swirl loaf cake, and super-thick English muffins with sides of triple berry preserves. Comfy slippers and a robe are optional.
Enjoy the great outdoors all year round
If you've traveled across Northern Europe in the heart of winter, you may have been surprised by the number of locals drinking and dining outside, staying toasty under woolen blankets and heat lamps. You can recreate that magic by setting chairs around a portable fire pit fueled by chunk wood or small logs. Once you get the fire raging, it's time to bust out the Fireside S'Mores Gift Basket. Or, just pass around these delectable dipped s'mores made with gooey marshmallow sandwiched between crunchy graham crackers, and then smothered in milk and dark chocolate. They're so good, you'll forget all about your freezing extremities.
Nestle into the ultimate reading nook
When the stress of the day calls for a low-key evening of self-care, curl up with a good book and a cup of tea or hot chocolate. On those nights when you can't choose between the two, the caffeine-free Peppermint Bark Tea answers the question "Why not both?"
The base tea is an organic green rooibos sourced from a Rainforest Alliance Certified farm, blended with flavors of organic peppermint, vanilla, and rich chocolate. Add a plate of old-fashioned sugar cookies for the perfect night in.
---


---
Don't forget the pets
When the sun sets and temps start to drop, it's not only humans who seek the hygge. Your fur babies also want to enjoy a cozy snuggle on the couch or by the fire. They'll also enjoy resting their winter-weary head on a personalized dog bone pillow while being told repeatedly they are the best boy or girl in the world.