Oregon is well known for its scenic beauty and abundance of outdoor recreational activities, local artisans, cheese makers, and, of course, flannel. However, as a sommelier, Oregon's most fascinating attribute is that it is one of the premier wine-growing regions in the world.
This region of the United States became known for its top-notch wines due in part to its Mediterranean climate combined with the elevation of its surrounding mountains with a diversity of rich soil types. The mountains often trap clouds in the valleys and surrounding hillsides, providing a natural shade for grapes to reach full ripeness and flavor without sacrificing the crisp acidity that is sometimes lost on these same grapes grown in warmer regions, such as Argentina and Southern California.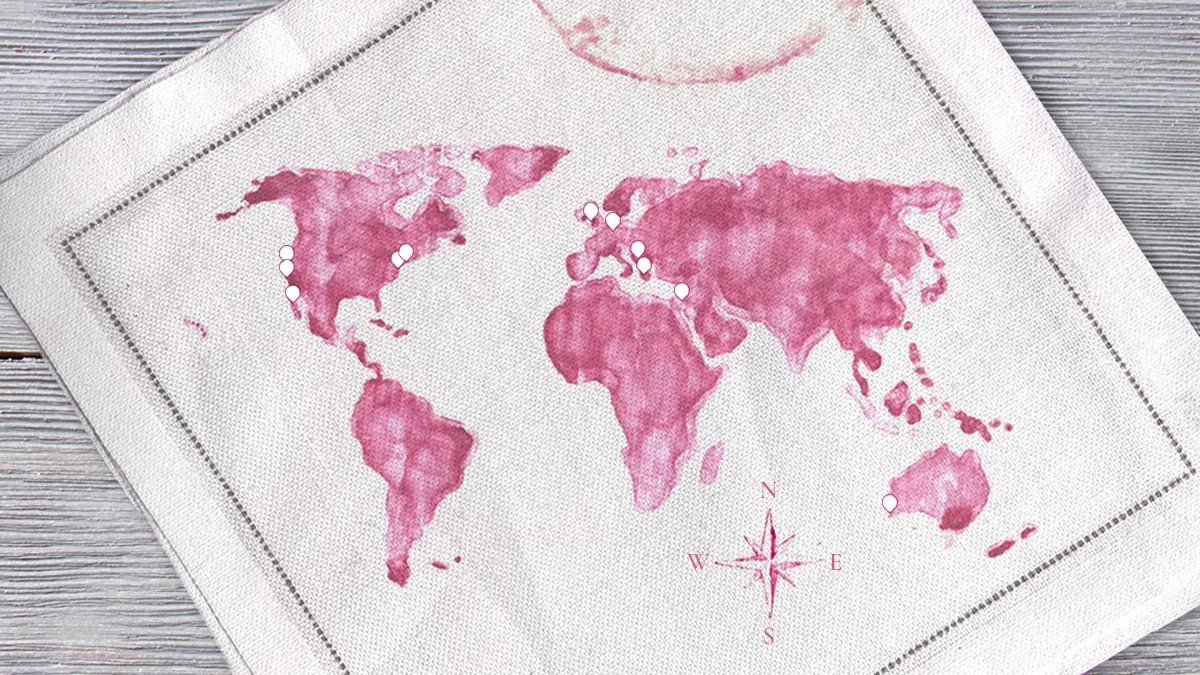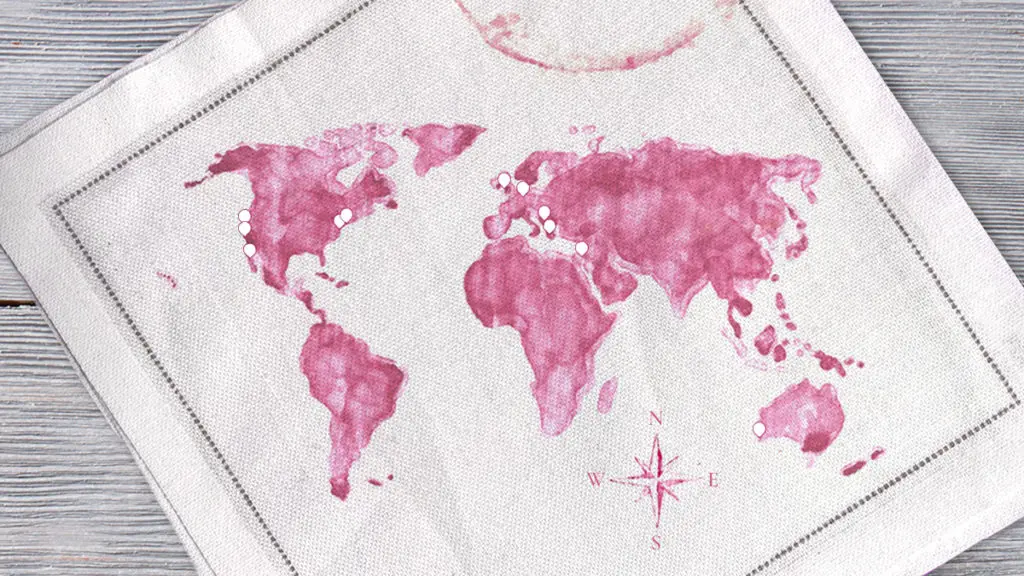 Harry & David has taken full advantage of these surroundings by producing an impressive range of wines that covers the full gamut of what Oregon, and specifically Southern Oregon, has to offer. From the supple, earthy pinot noir, a textbook expression of the region, to its more unique sauvignon blanc, bursting with a range of tropical flavors, Harry & David has let the grapes and their environment express themselves through the wines.
Oregon isn't the only place in the world that offers these and other varietals, though. Let's go on a worldwide tour to other wine regions where these same grapes also thrive, and pair well with local and classic cuisines.
Mexico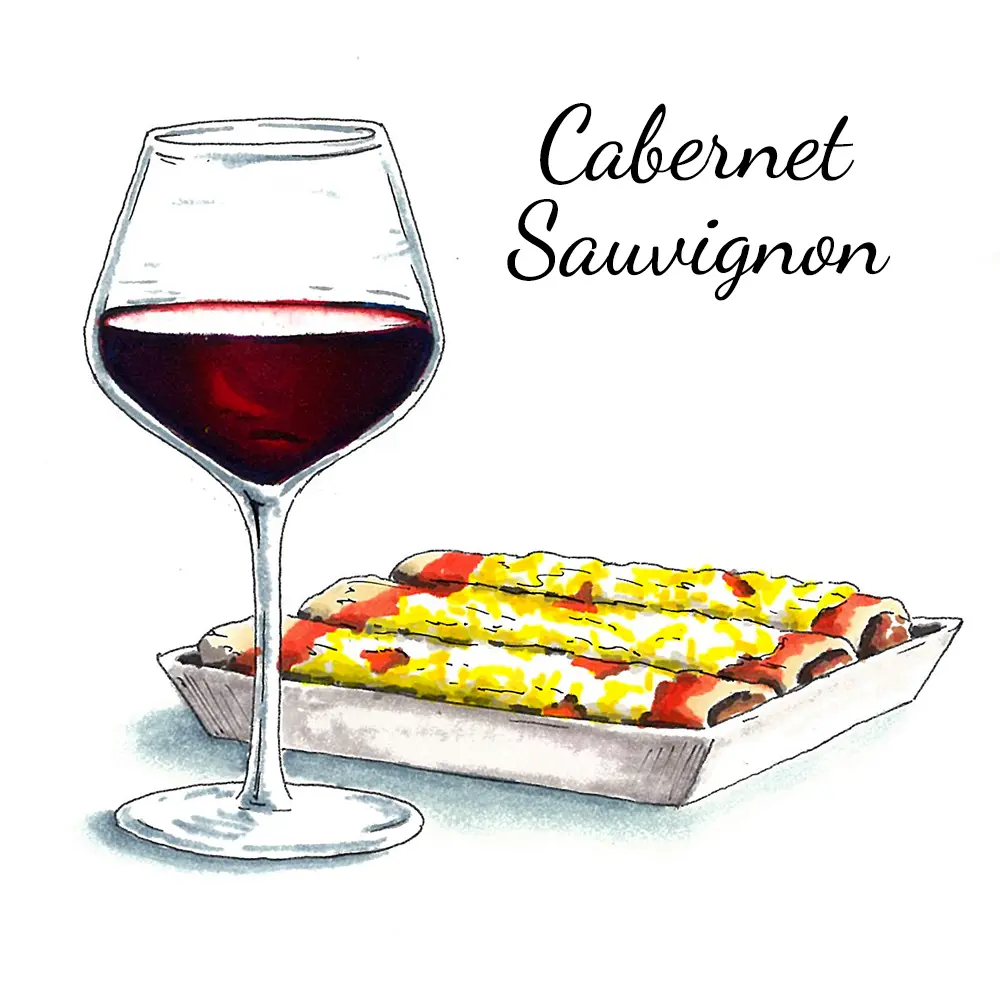 One of the most well-known wine grapes in the world, cabernet sauvignon is resilient enough to grow just about anywhere but thrives in near-arid, sunny environments with rich soil.
While Napa Valley is undoubtedly the king of all things cabernet, just south of the California border, in Mexico, are some emerging wine regions. Baja, for example, is doing some great things with this varietal, making approachable but still complex wines. The first grape vines were planted in Mexico in 1524, so the country itself is not exactly an emerging region. However, only recently have winemakers been able to balance complexity and freshness with the more typical full-bodied, fruit-forward styles of this wine.
Baja is the largest wine-growing region in Mexico and is responsible for 75% of all Mexican wine production. Many of the vineyards in the area have updated tasting rooms and accommodations, so Baja is also a great place for vineyard tours.
Food pairing: Beef enchiladas with a medium spicy red sauce or traditional carne asada with a salsa verde.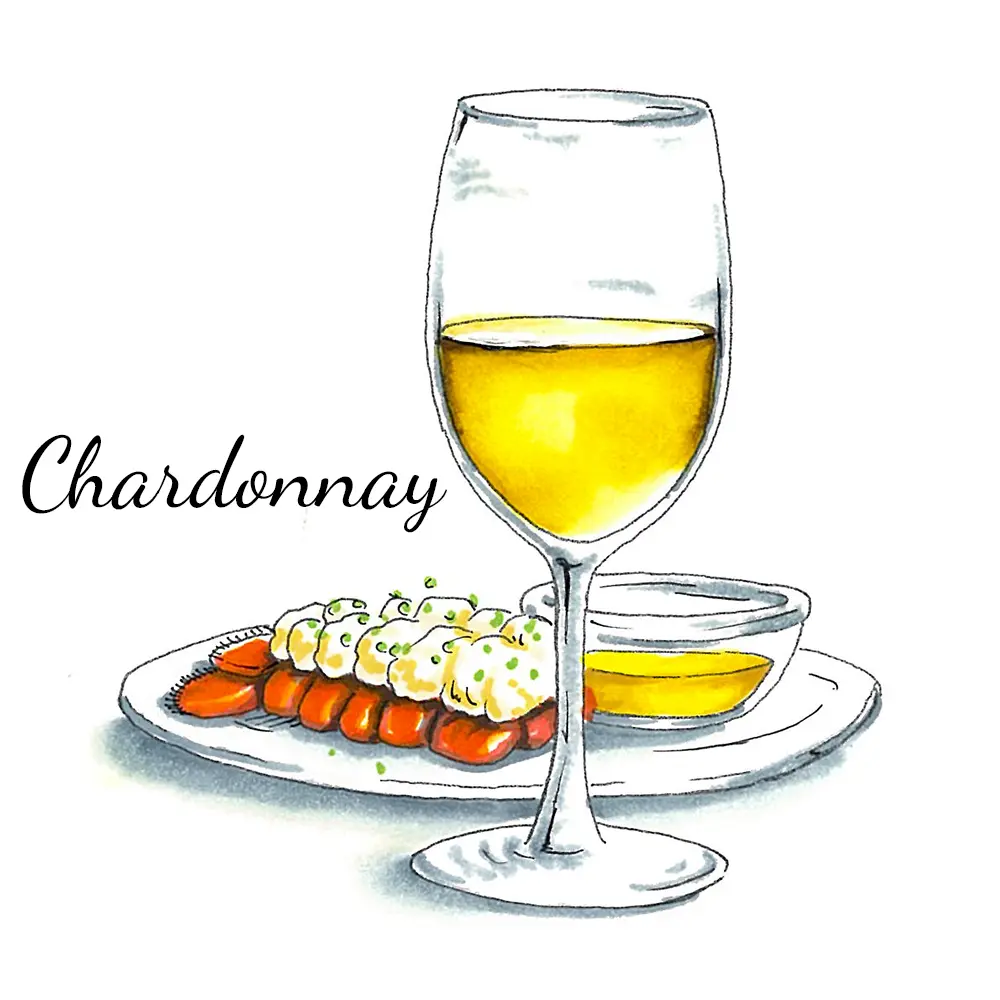 Australia
Chardonnay is the fifth most-planted grape varietal in the world, with France and California leading the way in both production and bottles sold. However, in the very far southwest of Australia, a region called Margaret River has developed a reputation for producing some fantastic chardonnays.
Unlike some of the heavily oaked, overripe options found in California, these Australian wines tend to be more focused and multi-layered, with flavors like green apple and grapefruit, a sign of both the winemaker's restraint and the region's mild Mediterranean climate.
Food pairing: Rich shellfish, such as buttered lobster tails or grilled garlic prawns.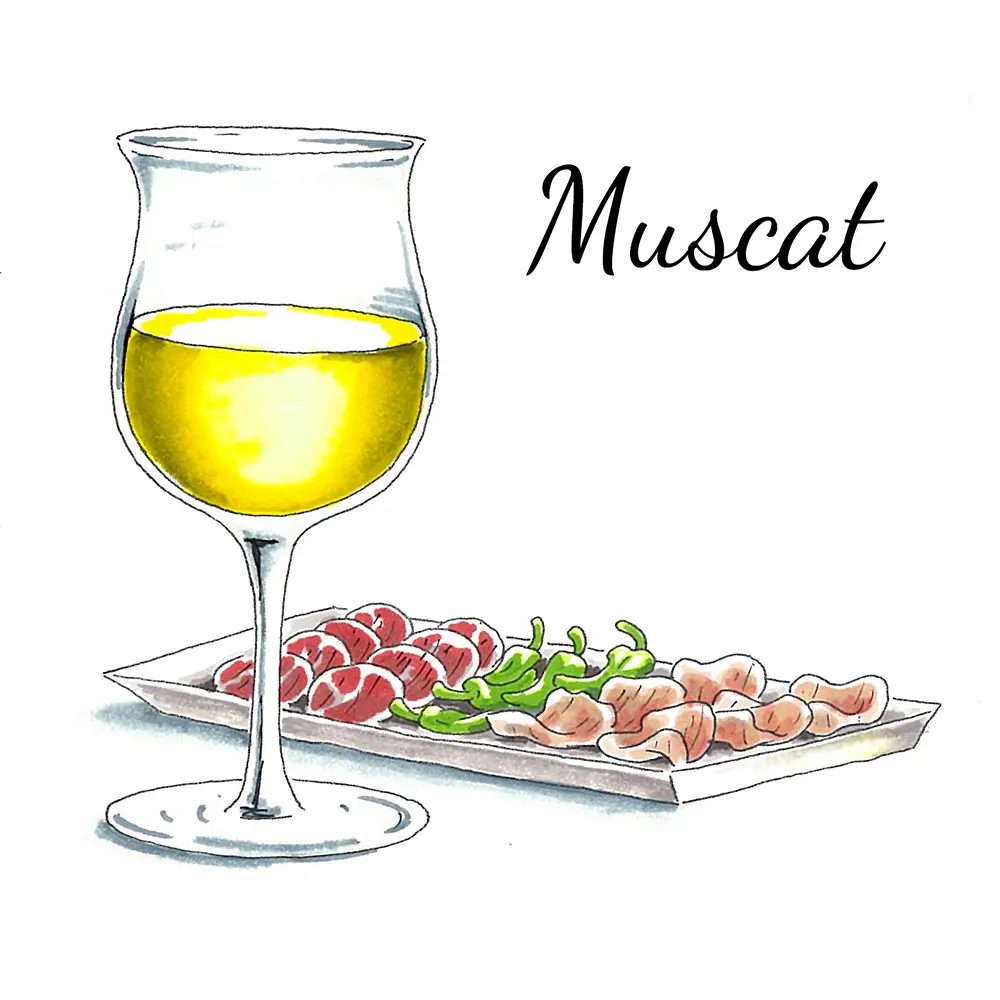 Greece
Known as moscato in Italy and moscatel in Spain and Portugal, muscat is one of the oldest and most widespread grape varietals in the world. It is also known for producing low-alcohol, easy-drinking wines, with some bottles only reaching 5% ABV, or alcohol by volume — most wines have an ABV of at least 12%. This is one reason why these slightly fizzy, slightly sweet, and very grapey-tasting wines pair well with salted and cured meats. Full-bodied, high-alcohol wines will overpower the subtle smoky and salty flavors of prosciutto or coppa, while a good moscato's softer touch will accentuate them.
Of all the places muscat grows in the world, perhaps the most fascinating is Cephalonia, a Greek island in the Ionian Sea. This is where many believe the muscat vines from which Cleopatra drank were first planted.
Food pairing: Serrano, prosciutto, and salami.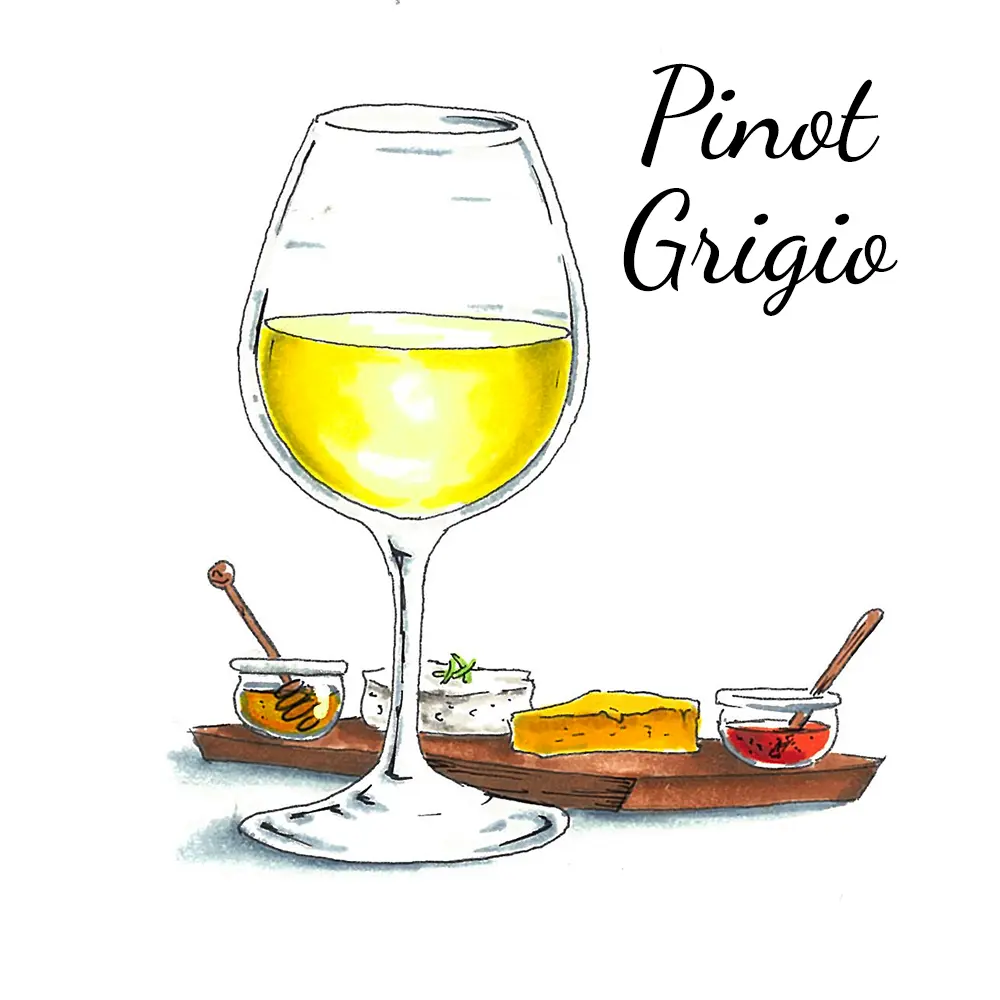 New York State
Also called pinot grigio, this grape originated from a color mutation of the red grape pinot noir. It is most widely planted in Italy, where a massive 59,300 acres of vines reside. However, pinot gris also happens to thrive in the Finger Lakes region of upstate New York because of its steep hillsides near large lakes.
The same fog that's associated with Harry & David wines in Oregon is present here almost every morning as well, shielding the grapes from too much sun while protecting their crisp acidity. Pinot gris from this region are a natural pair for many of upstate New York's fantastic cheeses. Their neutral flavor profile and crisp acidity leave plenty of room for even the most subtle of cheeses to show off their flavors and textures without being bogged down by heavy oak or distorted by overripe fruit flavors.
Food pairing: Start with a fresh goat cheese with local honey and move on to an aged cheddar with berry preserves.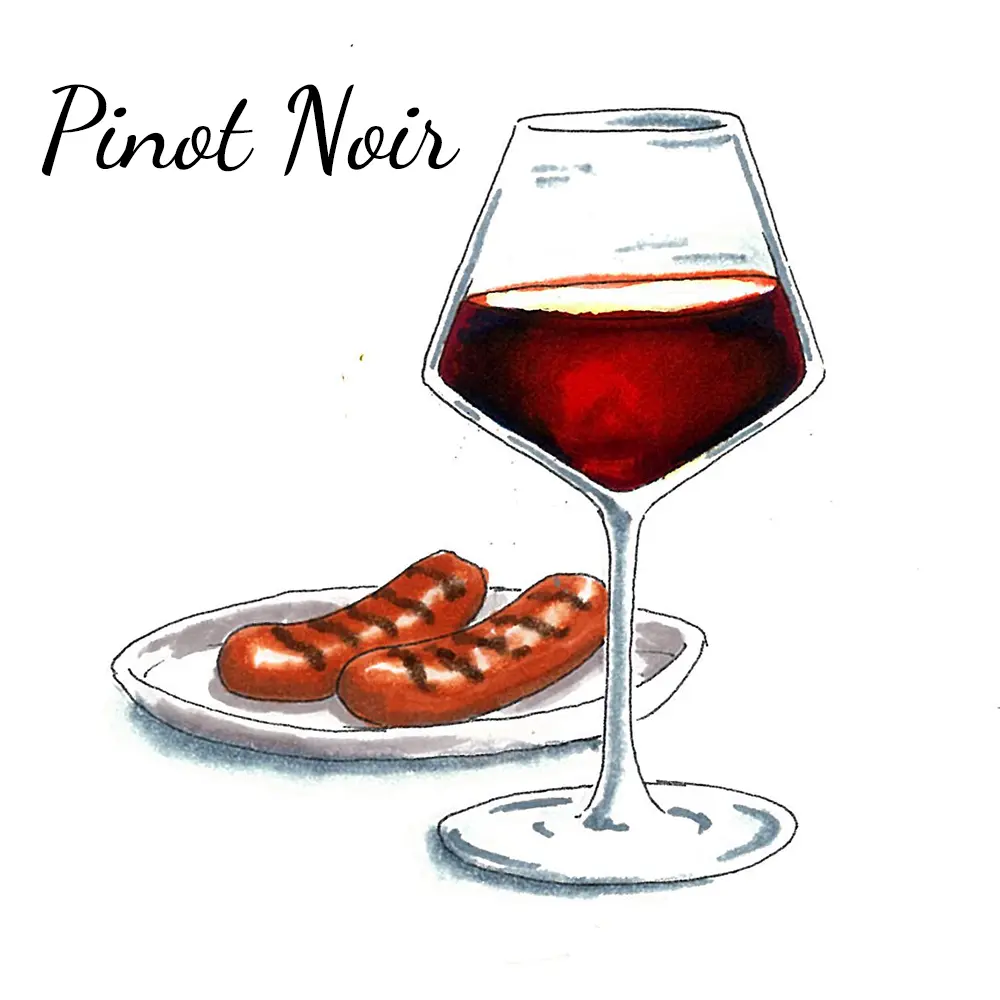 Germany
As a thin-skinned grape, pinot noir grapes need very specific growing conditions to produce good wine. The ideal conditions are a delicate balance of warm and cool temperatures, preferably with some morning fog to slow the process of the grapes heating up throughout the day. This helps maintain the freshness of the juice while keeping the delicate skins intact.
Some of the more famous regions for pinot noir are Burgundy, France; California; and Oregon. However, Germany has me most excited for things to come. These pinot noir wines, or Spatburgunder as the Germans call it, have shown much improvement over the last seven to 10 years, with warmer climates leading to riper grapes. This, in turn, helps create more complex wines with foundations of earthy, mushroom flavors and ripe red fruits, such as cherry, raspberry, and cranberry.
Food pairing: You can't go wrong with any sausage or bratwurst complete with all the fixings.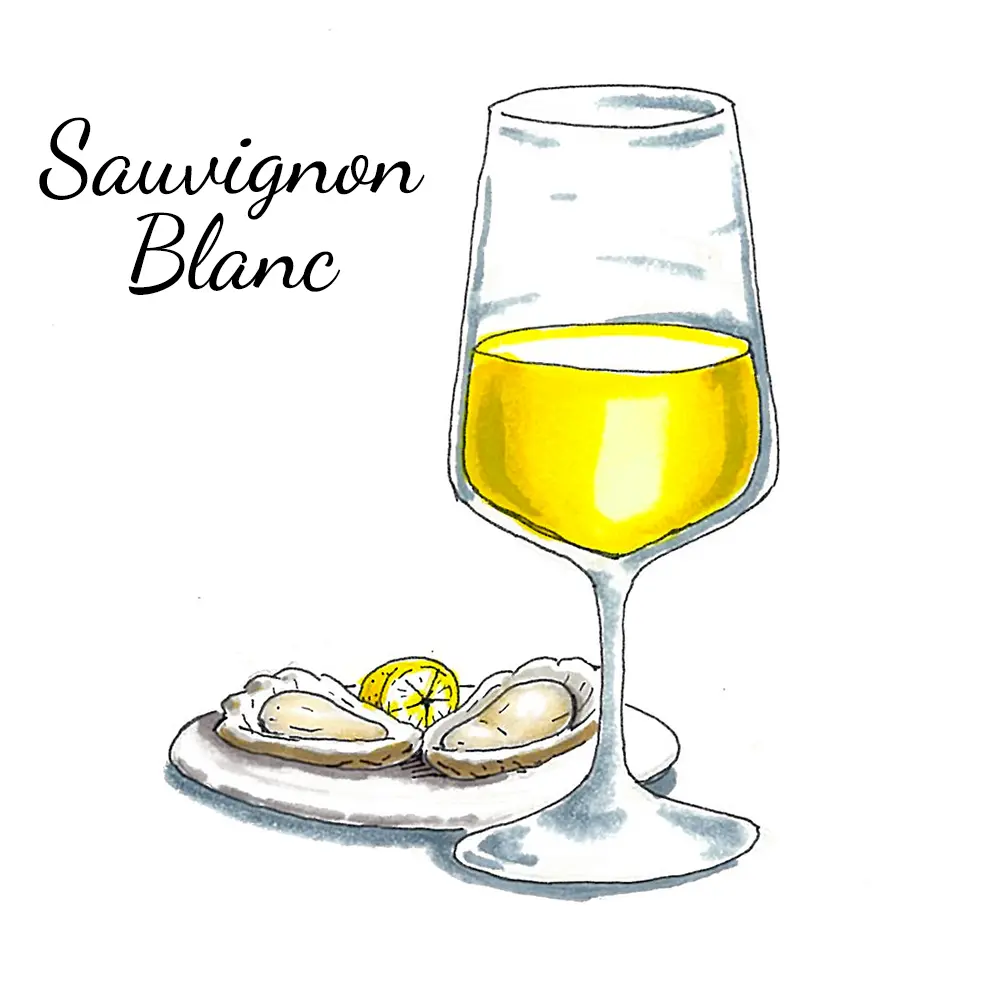 Long Island
Sauvignon blanc is another widely planted grape varietal with a vast range of potential styles and flavors — from the high acidity and slightly tropical versions of France to riper offerings from Napa Valley, and the fresh-cut grass with mega pineapple and grapefruit flavors that I associate with New Zealand sauvignon blanc. But Long Island, New York, is one of the most exciting places where this grape is growing right now.
The first vines were planted in Long Island in 1973, and over the past 10 years I have noticed huge improvements in both quality and complexity. These wines used to be all about acidity and texture, with very little prominent fruit flavor or structure, and the quality levels from one vineyard to the next were very inconsistent. Now, quality has improved across the entire region, and the best wines are so complex, balanced, and food friendly that they are now on the wine lists of many of New York City's finest restaurants.
Food pairing: Stick with simple preparations of local seafood, such as oysters, steamed clams, and scallops.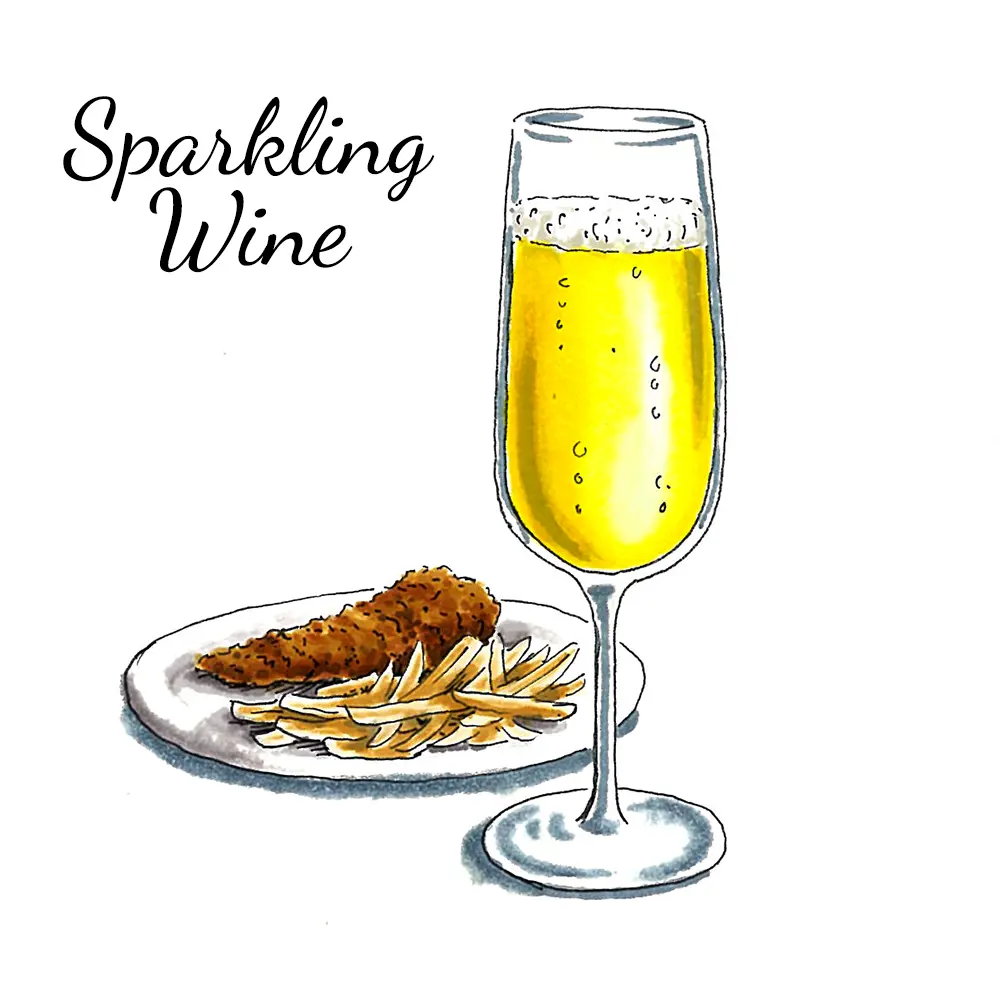 England
Sparkling wines can be made from a variety of grapes, but most producers use pinot noir and chardonnay. While Champagne, France, is most well known for sparkling wine production, Italy leads the world, producing 27% of all sparkling wines globally, with France coming in a close second at 22%. The U.S. accounts for a mere 6%, with most production coming from California and Oregon.
Across the Atlantic, however, is where my attention lies with regard to sparkling wine. With only .2% of global annual production, the U.K. is hardly a wine world powerhouse. However, with the rise in temperatures and increasing length of the growing season, many small producers in the U.K. are turning out some truly stunning bottles.
Food pairing: The obvious pairing choice here must be classic fish and chips, but I wouldn't scoff at a beef pot pie either.
Croatia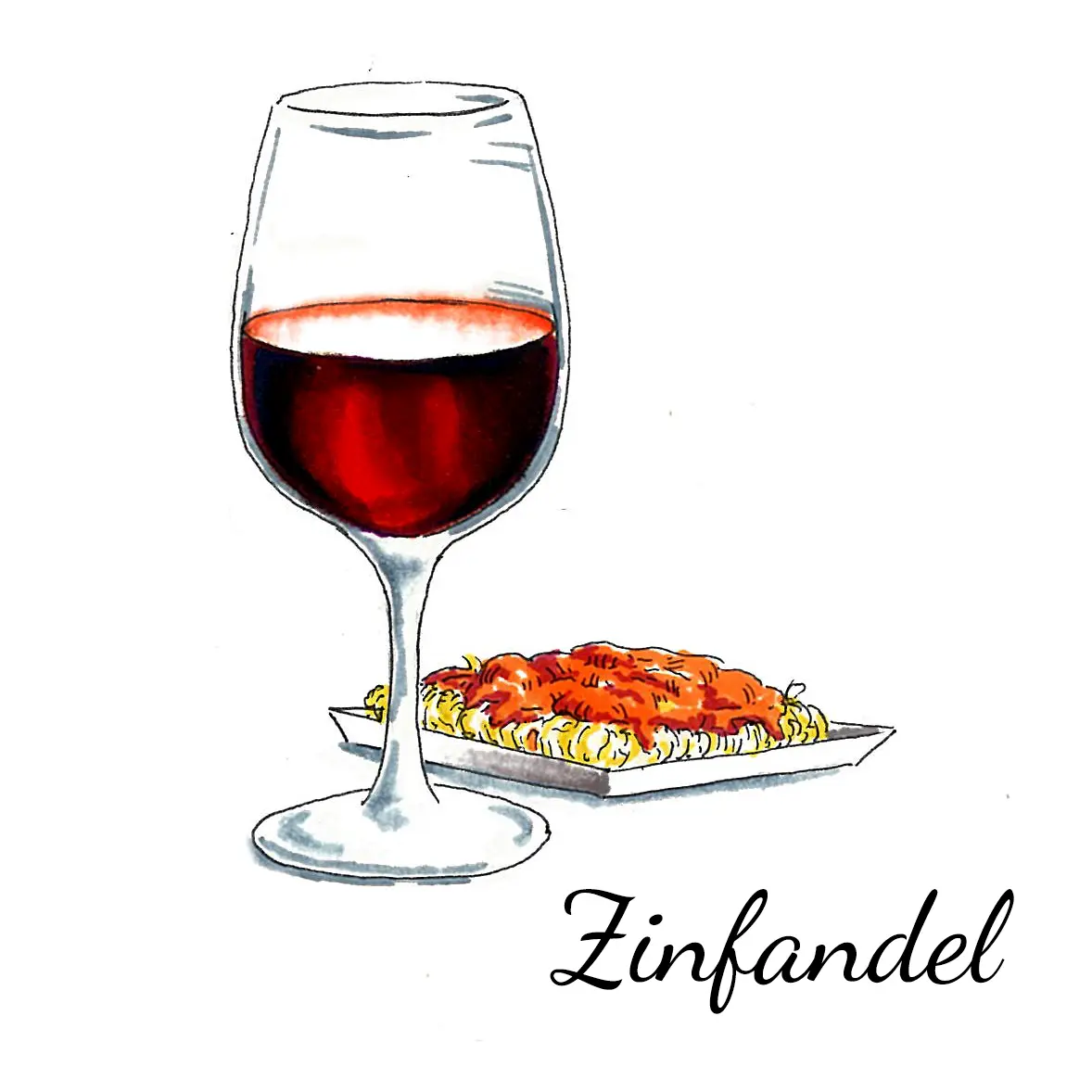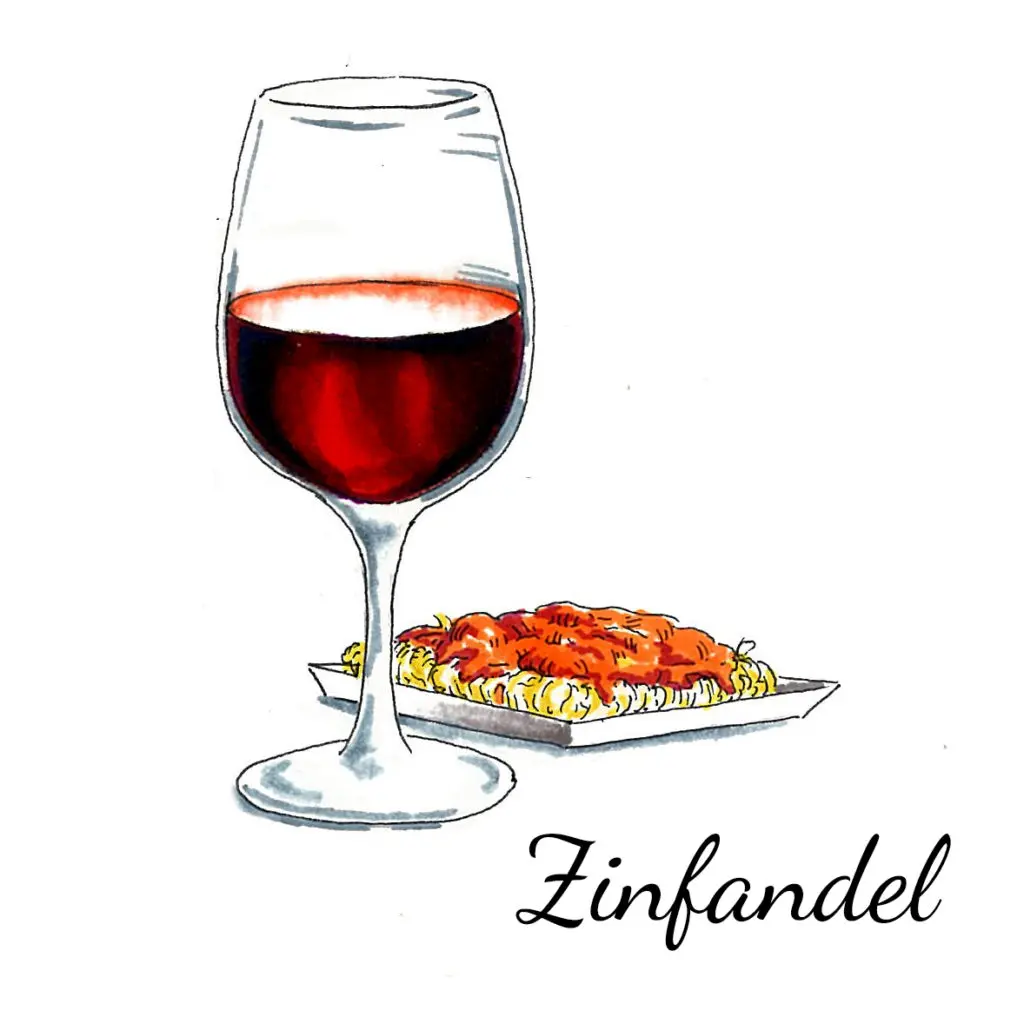 If there was ever a grape that had multiple personality disorder, it's zinfandel. From the juicy fruit bombs of California, with alcohol levels approaching 16%, to more herbaceous options from Southern Italy, where it's called Primitivo, and, of course, the infamous white zinfandel, the range of possible styles for this grape is staggering.
Until recently, the wine world had no idea where the zinfandel grape originated from, but a combination of new technology and luck led to the discovery that Croatia — not France or Italy — is the grape's origin point. It was brought to the U.S. by way of Austria (Austria ruled Croatia from the 16th to early 20th centuries) in the mid-1800s.
The styles of zinfandel from Croatia, and Eastern Europe in general, are quickly becoming my favorites as more of them are imported into the U.S. every year. The average U.S. zinfandel drinker is no longer looking for just big, juicy fruit bombs to have with a steak; they also seek drier, softer versions of this grape that pair with wider varieties of food, which is exactly the style of zinfandel coming from Croatia.
Food pairing: A pasta with a meaty sauce or well-seasoned pork chop.
California
Blended wines are as much a part of winemaking as bottles from a single varietal. The most famous blended wines are from Bordeaux in France, while the Rhone Valley and southwest of France are known for their rosès and red blends as well.
In California, the Meritage Association was founded in 1988 with the goal of promoting their blended wines throughout the country and the world. This group instituted quality controls on previously loose standards, such as a 25,000-case annual production limit, as well as limits on what grapes were allowed in the blend.
Food pairing: These wines are usually full bodied and heavily oaked, making them perfect for a ribeye steak on the grill or rib roast in the oven.
---

---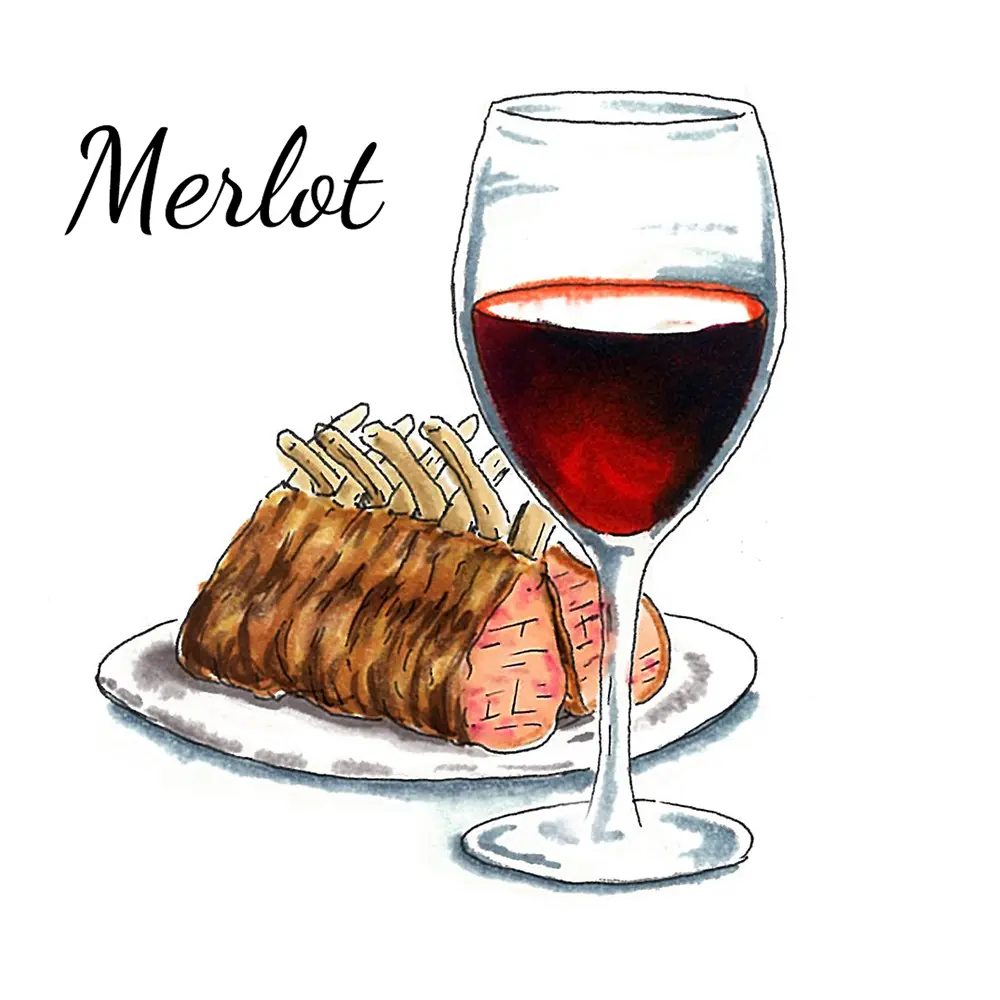 Israel
Merlot is the third most-planted grape varietal in the world, with an estimated 640,000 acres growing. While it is mostly used for blending, some delicious single varietal wines can be found in both Napa Valley and Italy, but the most interesting merlots I have tasted recently have come from Israel.
The merlot grape was first introduced to Israel in the early 1990s. Since then, it has become the most widely planted grape in the country, with about 5,000 acres growing. The best region in Israel for merlot is just west of Jerusalem, in the Judean Hills, where the harsh climate produces very small grapes with very rich flavor. This leads to bold and brash wines with flavors of coffee, licorice, and ripe black fruits.
Food pairing: Rack of lamb.