My grandparents moved into the house just down the street from mine when I was in elementary school. My grandma has been there for me every day since. She's been my teacher, driver, and all around support system for most of my life. She is someone who cares deeply about the world and every living being on it. She'll go out of her way to buy dog food when she sees a stray dog; and deposit a pile of newspaper clippings into your lap all on topics she thinks you'll find interesting.
I'm incredibly lucky to have such a loving and supportive person in my life and with National Grandparents Day coming up, I know how I can thank her.
---

---
When is Grandparents' Day
National Grandparents Day is Sunday, September 10th this year and always falls on the first Sunday after Labor Day.
Grandparents Day dates back to 1961 when Jacob Reingold of the Hebrew Home at Riverdale in Bronx, New York, was inspired by a speech discussing the "new image of the aged" during the White House Conference on Aging. On Sept. 16, 1961, the Hebrew Home held its first Grandparents Day which became an official holiday throughout the Bronx by 1963.
In 1970, West Virginia native Marian McQuade began a campaign to create a special day to honor grandparents. Three years later, West Virginia Governor Arch Moore established the first Grandparents Day.
President Jimmy Carter followed suit eight years later and signed a presidential proclamation in 1978 that recognized the first Sunday after Labor Day as National Grandparents Day.
7 Ways to Celebrate Grandparents Day
"You don't have to dazzle them with fancy things," shares Steve Chroninger, a proud grandparent from Grants Pass, Oregon. Here are just a handful of simple, yet thoughtful ways you can celebrate your grandparents while spending time with and learning more about them.
Interview your grandparents
Dive deep into your grandparents' history with asking a lot of questions. What year were they born? What was their school like? Where did they grow up? What types of jobs did they have? Work your way up until the present day and share what you've learned with the rest of the family. You might be surprised to learn about the adventures and challenges your grandparents experienced before you came along.
Cook together
Continue the conversation while cooking a traditional family recipe. If you don't have one, embrace one, like this Adriatic-inspired seafood pasta. Or keep it simple with braised chicken thighs with pears. Let your grandparents take the lead in the kitchen and marvel at their "old school" cooking methods. They may seem unorthodox, but it's another look into their past.
Grandparents Day crafts
Break out the crayons and markers and put on some tunes from your grandparents' generation while you color in these Grandparents Day coloring pages. Be prepared to have this activity break out into a sing-along or a dance party. In which case, you may want to read up on such moves such as the the Lindy and the jitterbug. Afterwards you can all go to the Hop… You may not get this reference, but they will.
Download our Grandparents Day Coloring Pages
---
Orchard picking
Instead of gifting your grandparents with material things, try something experiential, like picking seasonal fruit at a local orchard. Then head back home to bake a pie or make homemade jam together.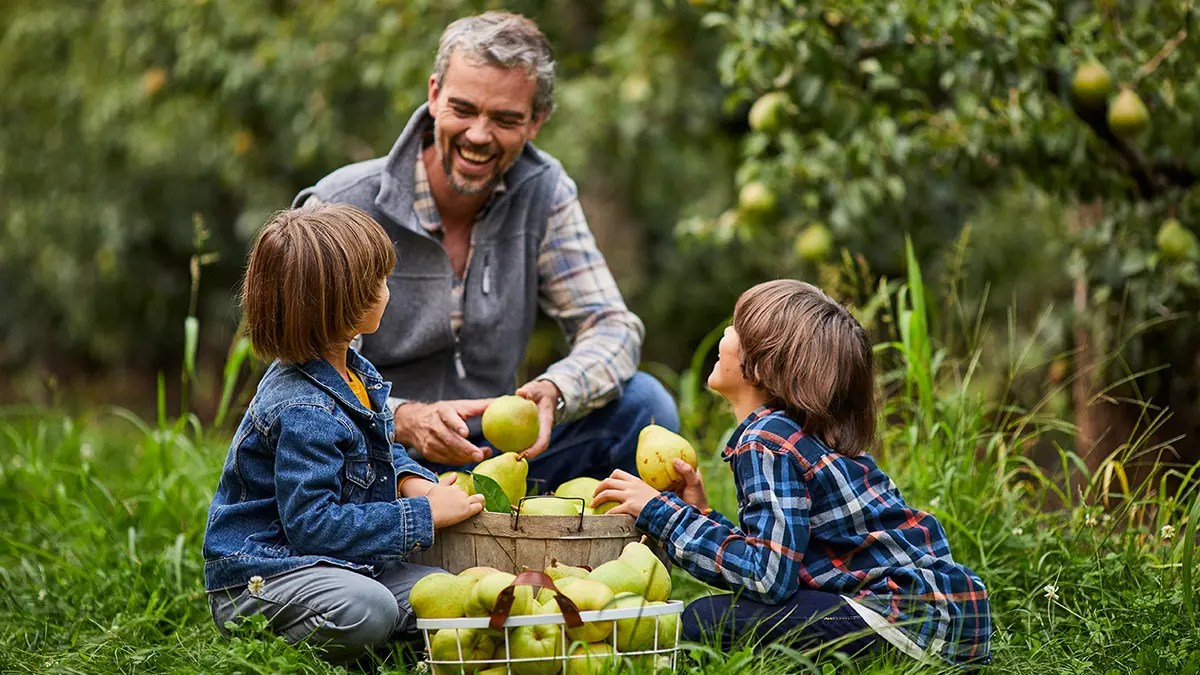 Explore the outdoors
Pack a picnic with all the fixings and hit the trails. Spending time outside with your grandparents is a great way for everyone to connect with one another in nature while being off their screens.
Game night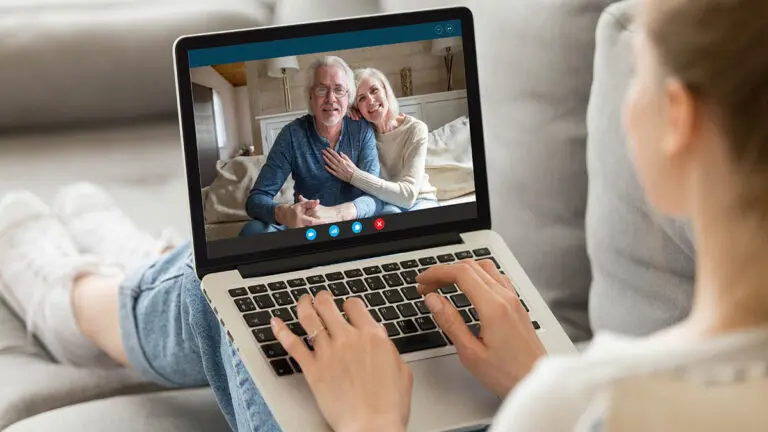 Dust off the backgammon set or pull out your favorite board game for a fun-filled game night. Ask your grandparents to teach you a game from their childhood or if they'd like to learn your favorite video game. Unless you're afraid Grandma will beat you in "Super Mario 3D."
Start a tradition
Steve and Nancy Chroninger created a tradition of having dinner with their grandson every other Sunday night over video chat. "We just didn't want to miss too much of his development," they shared. Follow the Chroninger's lead and schedule a reoccurring lunch or dinner date either in person or via video chat with your grandparents. Or, put technology to the wayside and start sending handwritten letters to one another discussing what you did that week.