Our series "MVP Moms" explores the critical role moms play at the heart of families. These uplifting stories for Mother's Day show that Love Makes a Family and why there are #NoLimitsOnLove.
There are many ways to celebrate mothers, but perhaps the best one is to acknowledge and appreciate all they've done for us. We invited two famous moms to bring their own moms for a Mother's Day chat and discovered that love has no limits across the generations.
Ali Krieger is a veteran member of the U.S. women's national soccer team and plays professional soccer for the Orlando Pride. Ali and her wife, Ashlyn Harris, adopted their baby daughter Sloane earlier this year. Ali's mom, Debbie, joined her for our conversation.
Chef Antonia Lofaso is widely recognized for her recurring roles on Food Network's Guys Grocery Games, Tournament of Champions, Supermarket Stakeout and, most recently, the docuseries Restaurant Hustle, as well as Bravo's Top Chef and CNBC's Restaurant Startup. She owns the restaurants Black Market Liquor Bar, Scopa Italian Roots, and DAMA in Los Angeles. Antonia invited her mom, Josette, along.
Host Christina Garibaldi from US Weekly jumped right in: "What's the first word that comes to your mind when you think of your mom?"
"Strength," said Ali, without hesitation. "I really cherish every moment of my childhood with her. She was always there to support me, she never really missed a beat. And through those big moments in my life, she's always been there."
---

---
Antonia needed two words to capture the essence of her mom: "Dream promoter," she said. "She always instilled in me that dreaming wildly big, that anything was possible." Antonia said Josette always taught her to reach for her dreams.
How Mom Supported Me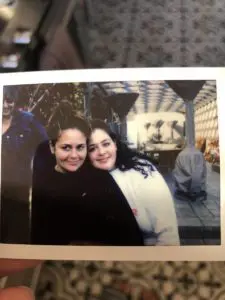 Christina took that idea of dreaming big and asked both women if they thought their moms' support helped them achieve their dream careers.
"Absolutely, 100%," Ali answered. "Since day one, she's given me the tools to figure it out myself. She never taught or told me what to do. She just made sure I had those tools to navigate what I want to do with my life, where I wanted to go, and how hard work and determination can lead you to success."
Antonia agreed with Ali: "There's parents that are just like, 'This is the road that you're going to follow, and if you do all these things, you'll succeed,' instead of just letting kids be who they are, fall on their face, but just know when you fall down, this is what you do."
Balancing with Baby
Ali was happy to talk about her baby, Sloane. "I am so overjoyed and filled with love," she said. "It's honestly one of the toughest jobs I've ever had — I know I can thrive under pressure, but this is something completely different. We're kind of living in a state of exhaustion!"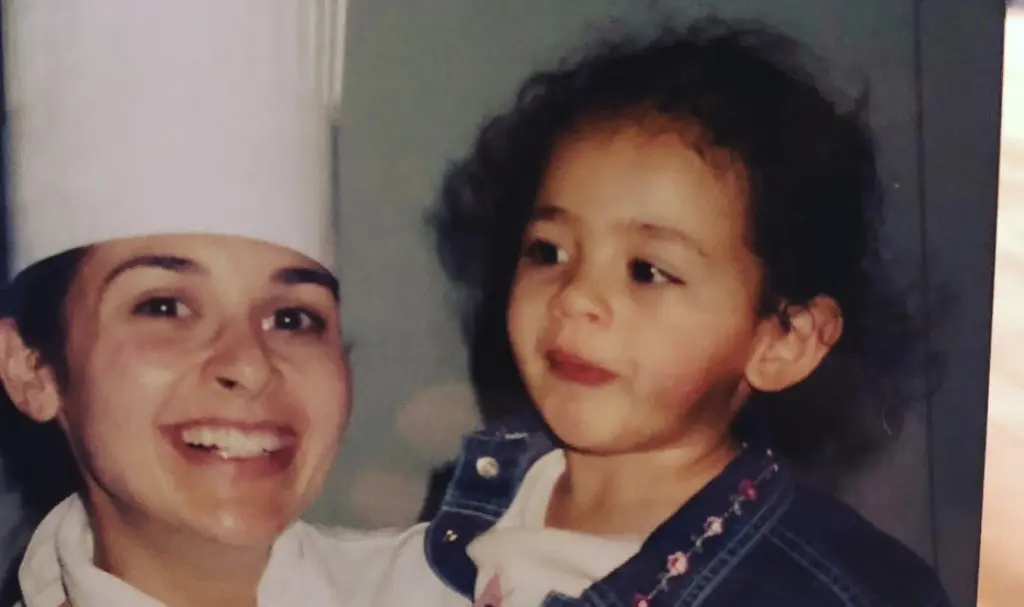 Baby Sloane has added a new dimension to Ali's life. "Football obviously means a lot to me, but then leaving the training field and coming home, having something that's more purposeful in my life is so exciting," she said.
Antonia agreed wholeheartedly. "We have these incredible careers that fulfill one part of us, and to some people, it looks like it's this huge part," she said. "You've got this great amount of success personally and maybe financially, when you go home and you can share that with a family, with children it's just next-level."
The struggles and strength of the older moms came through as they talked. Ali mentioned that her father wasn't always around, and Christina asked Debbie how she held it together for Ali and her brother.
"Once in a while I, you know, break down, but you've got to just put that aside, because the bigger picture is you have two kids staring you in the face," Debbie said. "You take it day by day, and you put the kids first. And that's what I tried to do. You just keep going, and it gets easier. And finally you figure it out."
Always a Warm Welcome
Both Antonia and Ali shared stories that their mothers created a loving, welcoming home.
"I really started cooking because of my mom," said Antonia. "It was almost just mandatory. I mean, it wasn't like you have a choice, but I loved it. I truly enjoyed it." Her friends always felt welcome and, of course, were happy to sample the food always bubbling on the stove.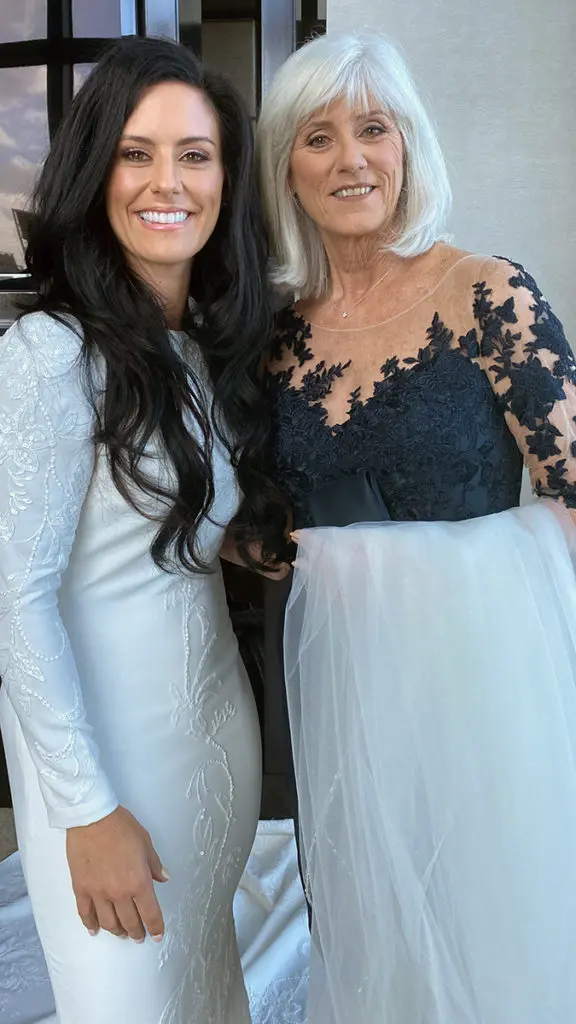 When she was 11 or 12, Antonia's parents owned a deli, and her mom taught her how to wait tables. She says Josette was "incredible" at communicating with people. Antonia and her brother, who owns a boxing gym, appreciated learning that skill. "We're hospitality people," she said. "And that really came from my mom showing us how to be hospitality people."
Balancing Work Life and Family Life
Everyone agreed that balancing career and family life was one of the hardest parts of motherhood.
"I think having a job and doing what I love to do also makes me a great mom, because I'm able to be better every day for [Sloane]," Ali said. "So that's something that's very difficult for me — because I want to do all the things all day, every day. But I know that me playing soccer is going to inspire her to want to do what she loves to do too. So I need to kind of have a better balance. I think that's the toughest thing."
Antonia agreed. "I think whether you're working or not, mom guilt is just something that happens," she said. Her daughter Xea, who is 21, tells her "I'm so happy I have you to look up to," which makes everything worth it. "She is so adamant about that, which makes me then go back to all of those moments where I was completely and totally distraught," Antonia says. "I missed school events, parent-teacher conferences, plays…" Now Xea says her mom inspired her by showing that she loved to work while also caring for herself and her daughter.
Josette added that mom guilt was real for her, too. "Did you do enough? Or are you enough?" were always on her mind, she said. She was happy — and relieved — that her kids have told her "You did a great job, stop beating yourself up." And she's impressed with how Antonia tackles motherhood and her career. "She's an amazing mom," Josette said. "I'm in awe of what she's doing, because she's juggling everything, and I never had all that to juggle."
Host Christina asked Debbie about seeing Ali first hold her new baby. "Oh, it was heartwarming," she said. "Everything came full circle at that point. And you realize your kids really don't need you. And she's moving on and she's going to be a great mom. She's such a warm and loving person anyway, it's just automatic."