Pack your bags! "Latitude" will take you to the best places to eat, drink, and stay to experience the planet's most unique destinations.
My annual family winter ski trip is always one of the highlights of the year. What I don't look forward to is, after traveling across the country, having to make the inevitable trip to the supermarket to pick up items for après-ski snacks and dinners. Sure, you can socialize at the ski lodge, but wouldn't it be absolute bliss to deliver après-ski and dinner needs directly to your vacation rental/home? And have them be gourmet, too?
Whether that's a casual spread in a one-bedroom condo for you and your partner, an opulent feast around the dining room in a large house for your family and friends, the food and drink that awaits you after all that swishing down the slopes should match the vibe of your accommodations and company.
Après-ski in a small group/condo/townhouse
One of my favorite après-ski snacks — that also happens to pair wonderfully with a wide range of wines — is cheese with jam or honey on a variety of crackers. The contrast of sweet honey or jam with a bite of sharp or creamy cheese provides a nice pop of flavor that only improves when chased with a sip of wine. A cheese and honey tray with wine is a great introduction to this experience. It includes three cheeses, including a Swiss Alpine Lionza, and two different kinds of honey from Savannah Bee Company, along with a 2019 bottle of sauvignon blanc.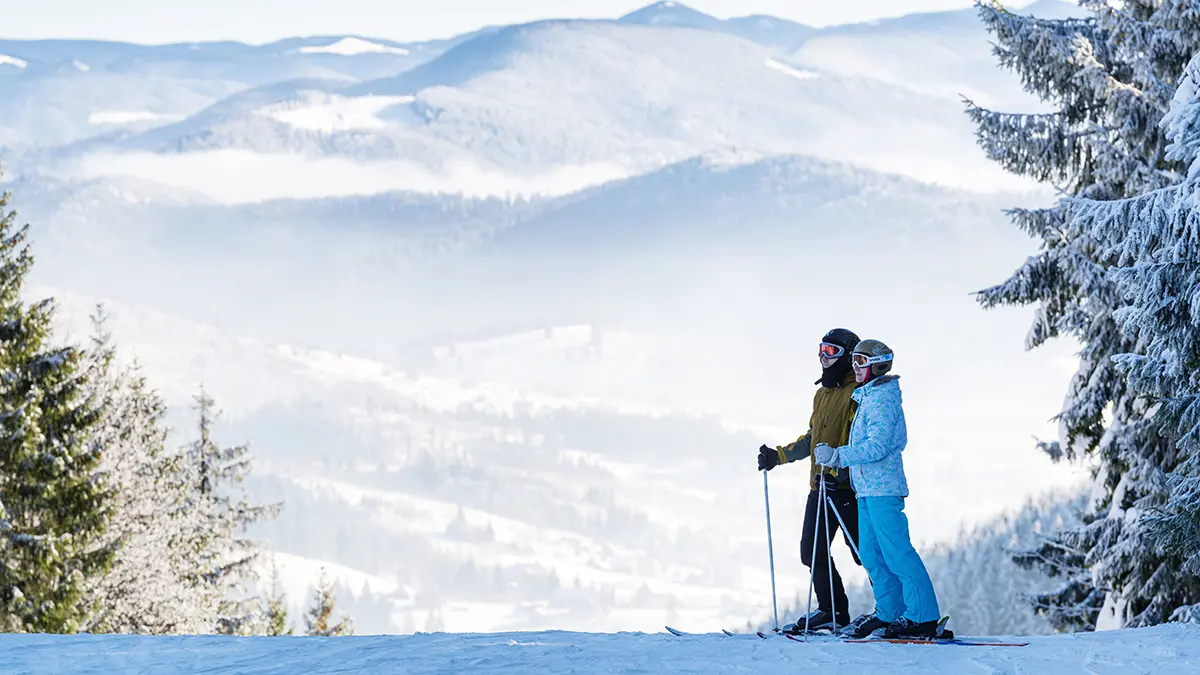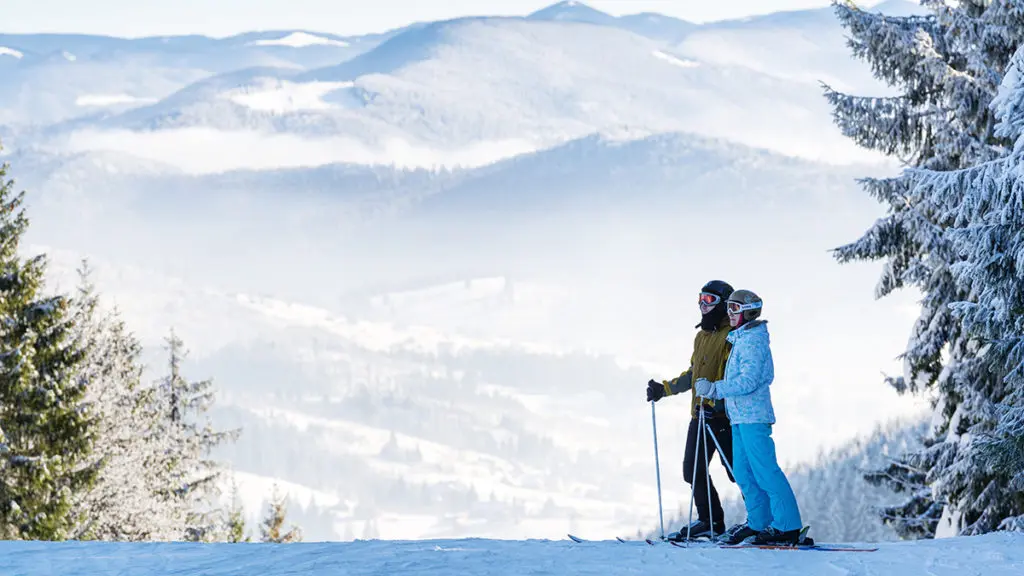 Another good option for a small group would be to add wine to the Award-Winning Cheeses, Gourmet Cheese Assortment, or Charcuterie and Cheese Assortment and buy some local honey, jams, and crackers to complement them. For the wine, I recommend a bottle of pinot noir and a bottle of chardonnay, both of which pair well with a wide range of flavors.
For a bit more variety, go for the Artisan Appetizers tray with wine. It comes with smoked salmon and salami, along with a couple different varieties of cheese, crackers, and spreads, as well as a bottle of chardonnay and Ross Lane Red blend. This style of lightly oaked chardonnay won't overpower the subtle saltiness of the smoked salmon, making it a particularly nice pairing with the fish. The Ross Lane's herbaceous elements are a great match with salami and black olive spread, as well as the sea salt caramels.
Après-ski for a large group/family/house
One of the great pleasures of being on vacation with a large group is going out to dinner. But it can be just as much fun picking a night or two to stay in, enjoy the vacation home, and let Harry & David provide you with everything you need for a fantastic meal with family and friends.
The Vinter's Choice Deluxe Antipasto Assortment with Wine is a great start to an après-ski spread for a big group. The William Hill Chardonnay is an ideal pairing with the soppressata, as the creamy vanilla and Meyer lemon flavors from the wine slide right underneath the higher, spicy notes of the salami.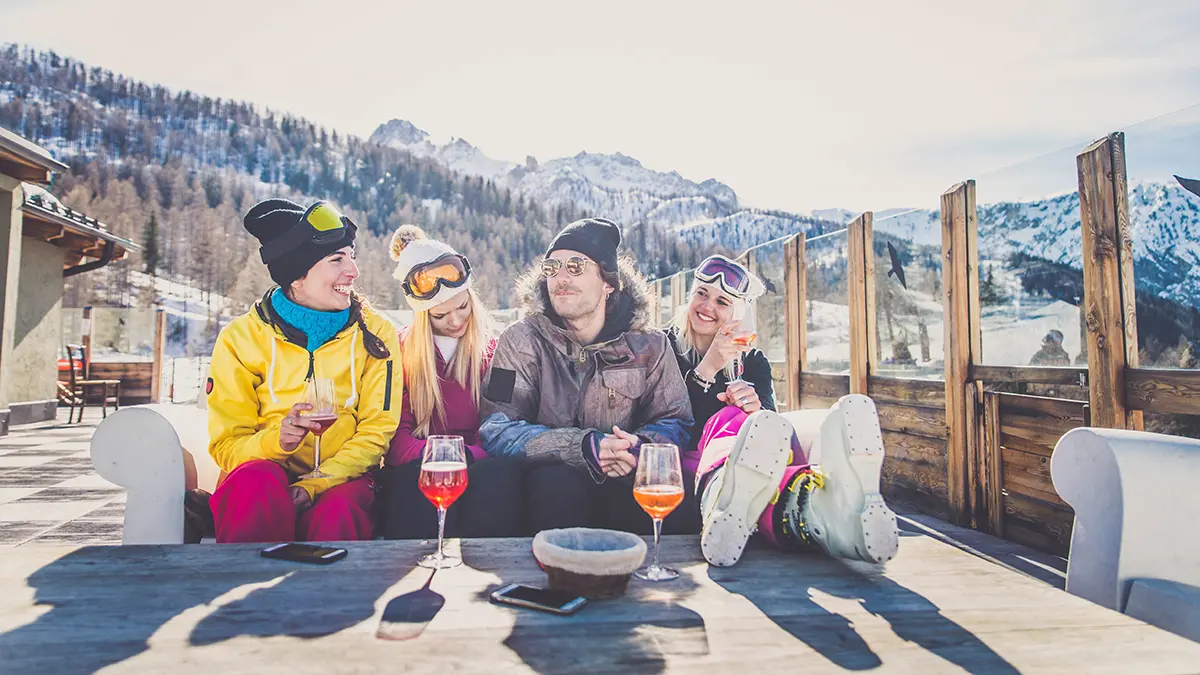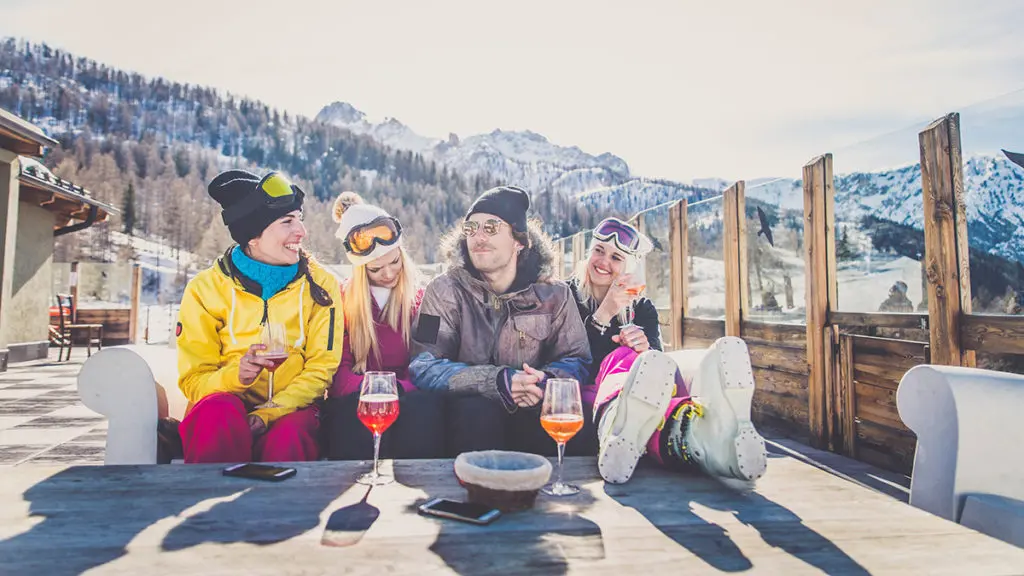 I was thrilled to see that Harry & David has added the Talbott Kali Hart Pinot Noir to its wine portfolio. With its medium body and fruit-forward profile of raspberry and cherry, this wine is equally as comfortable with antipasto, such as roasted peppers with garlic and fire roasted bruschetta spread, as it is with beef Wellington appetizers.
If your vacation house is like most, it has a grill — which means it's time to pop open the Louis Martini Sauvignon and cook up some steaks and chops. This classically styled Napa cabernet has flavors of blackberry, plum, and a bit of vanilla from the oak aging. Some young cabernets can be too powerful for leaner cuts of meat, such as filet mignon or pork chops; the 2018 Louis Martini, however, has softened up enough in its four years of bottle aging that you can still enjoy all the nuance of a grilled barrel-cut filet or center cut pork chop. If you prefer something bolder on the flavor scale, this wine has no problem standing up to the fatty sweetness of a Chicago Cut bone-in ribeye or the chewy awesomeness of a grilled New York Strip.
An après-ski meal like this sounds so good, you may cut your day on the mountain short so you can race home and start the party early.
---