Every birthday party should have a great menu, but the stakes are even higher when the celebration is for a foodie. Foodies love great food and wine, and have high standards when it comes to both. Fortunately, there are many creative birthday party food ideas that will be both fun and pleasing to their refined palates.
"My advice for foodie parties is to pay attention to the details," says Alicia Jones, a wedding and event planner in Syracuse, New York. "Do a couple of things well for an intimate group instead of trying to do too much for too many. That way you can experience it with your guest of honor instead of feeling overwhelmed."
In keeping with Jones' recommendations, here are our top birthday party food ideas — and what you can bring to make the event as special as can be.
Global wine pairings
Send international gourmands on a culinary trip around the world, with no plane travel required. A gourmet wine pairing is the perfect way for foodies to "visit" their favorite wine region destinations. This Italian Inspirations Gift Basket with Wine, for example, will transport you to the rustic farm tables of Tuscany with dishes like sun-dried tomato flatbread, garlic and herb marinated mushrooms, and Busseto Milano Italia dry salami — all paired with the perfect bottle of red and bottle of white. Whatever kind of mood you're in tonight…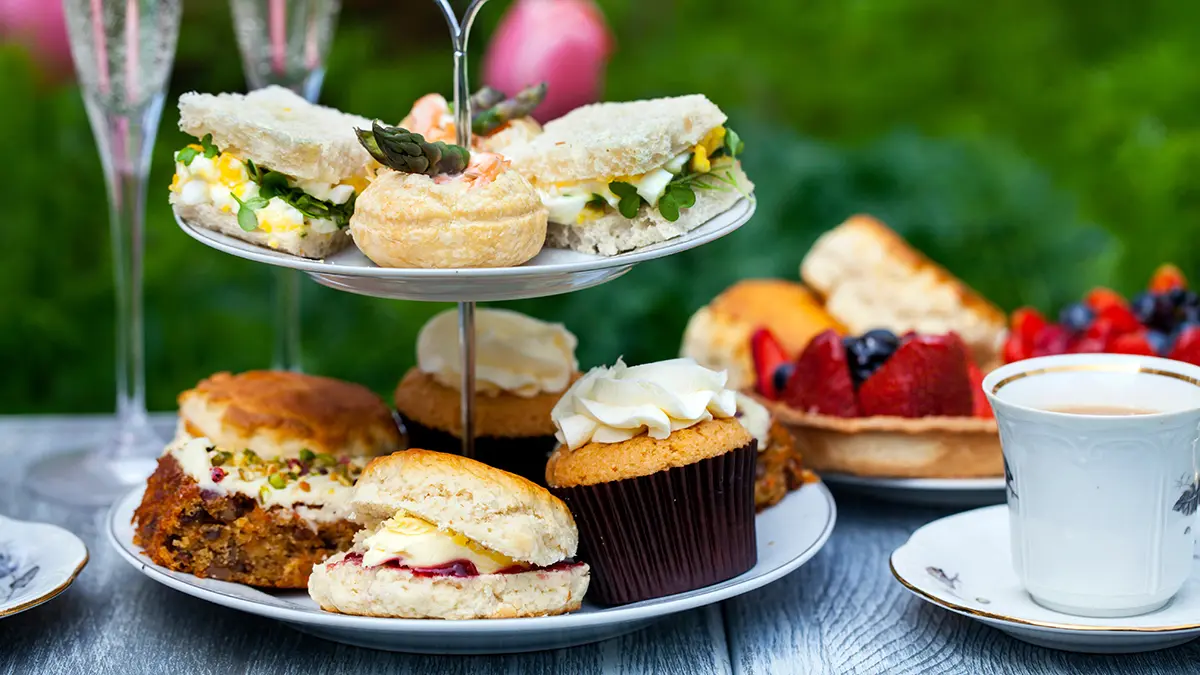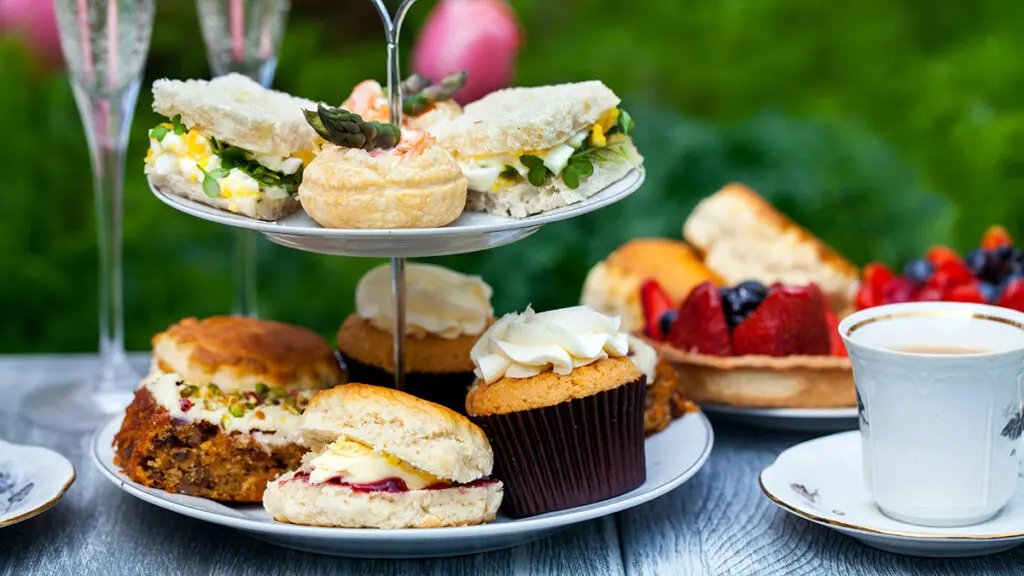 High tea
Afternoon tea is a quintessential part of English culture, and can be a fabulously elegant birthday party food idea for the Anglophile in your friend group. Select several gourmet teas to brew for the occasion, and set up delicate towers of finger sandwiches and cakes. Adding this Tearoom Scone Sampler, featuring 12 scones, will really help cinch the moment. Serve with dollops of clotted cream and sliced strawberries. Don't forget — pinkies up!
BYO charcuterie
"Board nights, where everyone brings a themed board of different food that fits the theme, are very in right now," Jones says.
She mentions several ideas for themed boards, including breakfast boards, with pancakes, bacon, and fruit; to taco boards; ballpark boards, with hot dogs, cotton candy, and pretzels; and a dessert board. You can also stick to the classics with the Ultimate Charcuterie and Cheese Collection, which features delicious cured meats and artisanal cheese.
---

---
"It could be cool to do a birthday party where everyone picks a theme about the guest of honor and presents it, explaining why they went with what they did," Jones adds.
Private chef cooking class
"There's something about making food alongside others that makes it more exciting," Jones says. We couldn't agree more. Booking a cooking class with a private chef is an intimate and elevated experience, especially for a culinary-style birthday celebration. Personalize the experience with this Wolfgang Starke Engraved 7-Piece Knife Block Set, which will allow the guest of honor to really put their stamp on what they whip up.
Gourmet grillmaster
What is a more classic birthday party food idea than a backyard barbecue? But instead of traditional burgers and hot dogs (not that there's anything wrong with them), turn up the heat with this Grilling Collection. Turn a traditional birthday barbecue into a gourmet experience with top sirloin filets, pork ribeye steaks, and Black Angus triple blended beef burgers. You can even present the guest of honor with this gorgeous 18-Piece BBQ Grill Set — just as long as they don't have to use the tools to cook for the party.
Picnic in the park
A deliciously warm day, lawn games, and, of course, a fantastic spread combine to make for the perfect birthday idea for a foodie. Ask guests to bring a different picnic-friendly dish, such as seafood salad sandwiches or caprese kebabs. A great suggestion is this Market Tote, which levels up the traditional picnic basket and includes fresh fruit, sourdough baguettes, a selection of cheeses and charcuterie, cold antipasti, dessert, and even a bottle of pinot noir. Go traditional with a blanket on the ground, or set up a folding table with a decorative cloth and flowers to elevate the experience.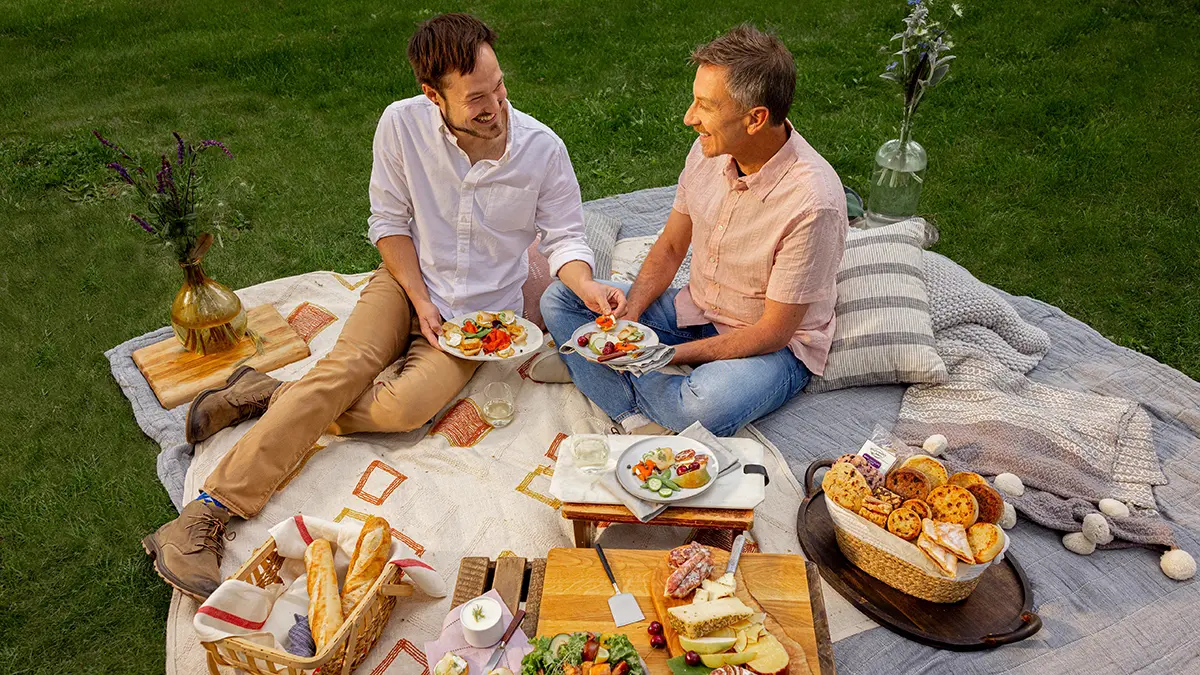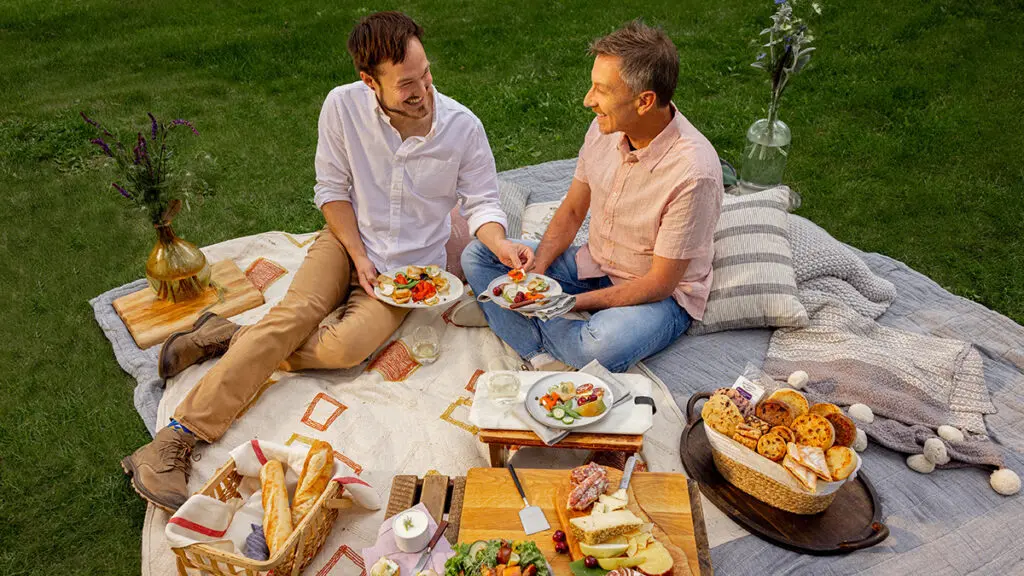 READ MORE: How to Plan the Perfect Picnic
Food walking tour
Every foodie has a favorite cuisine. Plan a birthday party devoted to hitting the spots in town that have perfected their favorite dish or cooking style. Whether you're traveling to Mexico City for the best street tacos or keeping it local with a tour of the best pizza slices or dumplings in town, your guest of honor will love the effort and attention to detail. Speaking of details, take the personalization a step further and customize these Stainless Insulated Wine Cups. They are perfect to take your drinks on the go as you hop from spot to spot — provided BYO is permitted.