"Kitchen Dreams" tells the origin stories of the world's most brilliant chefs. Connecting food and love, these chefs share their passion for cooking, what drives and inspires them, and the dreams they still strive for.
Take one look at Geoffrey Zakarian and you might assume that he's never had to deal with failure. He's stylishly dressed, articulate, not a hair out of place. When he cooks, he moves through the kitchen with the confidence of a welterweight champion in the ring.
When he's not in the back of the house, Chef Zakarian spends a lot of time in front of the camera. He's known as the composed co-host of The Kitchen on Food Network and as a tough but fair judge on cooking competition shows like Chopped and Iron Chef America, a title he earned in 2011.
He has had to overcome challenging moments, from tough reviews to restaurant closures. His poise, it seems, comes not from mere confidence but from lessons learned.
"My culinary journey started when I was a teenager working at a fast-food restaurant called Lum's. I was a fry cook. It was really awful, but I got a taste of working in a kitchen and I liked it," Chef Zakarian recalls.
It would be a decade before he landed his first real chef job at famed New York City restaurant Le Cirque. In his fascinating rise to celebrity chefdom, he'd go way beyond the fry station to learn the art of gastronomy in famed kitchens in Europe and America. But from those early days, it seemed pre-ordained that Chef Zakarian was meant to have a career in the kitchen, one that would rival any chef of his generation.
Reflecting on the 2001 opening of Town, his first solo venture and the restaurant that established him as a star, Chef Zakarian says, "I never ever thought about it being incredibly successful. I just didn't want to fail. So my fear of failure was so great that it worked, but then as I got older I realized that that failure is very important too."
Yet while the renowned chef, restaurateur, and TV personality may not appear to have experienced much turbulence during his illustrious career, he reveals in this Q&A that his failures actually helped spark his success.
When did you realize that you'd have to work really hard to succeed in the restaurant business?
At Le Cirque. I worked very hard, but that was probably the greatest learning experience of my life and that really jump-started my career. I learned everything about French food and luxury ingredients and working hard.
How many hours per week would you work at Le Cirque?
I worked a hundred hours a week for nothing, for like three or four dollars an hour. It was insane. I had no life for five years. An 80-hour week to me is an easy week. This business is very hard and if you really want to be successful, you have to put the time in.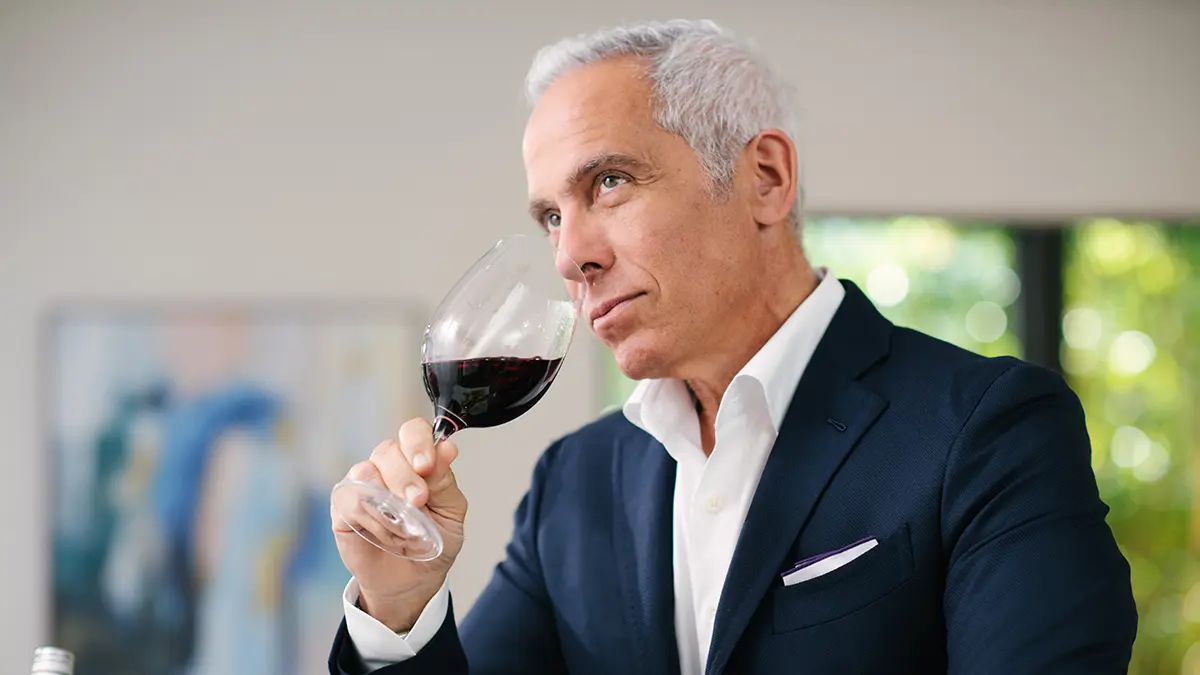 What about after Le Cirque, as you moved on to other restaurants, did you still have to work as hard?
I went to take over as chef at the 21 Club. From there, I opened restaurants like 44 at the Royalton hotel with Ian Schrager, who is the boutique hotel maestro. I opened the Delano in South Beach in 1994, and then had two restaurants of my own, Town and Country, and then The Lambs Club and others. So it's been a direct line of working really hard for many, many years for literally nothing and then expanding quickly, but those hours really added up.
What was the experience like when you opened Town?
It was a wild success. We got three stars in The New York Times. It was the happening-est place. Everything hit. The food was great. I trained every server myself. Norma Kamali [the fashion designer best known for creating bathing suits that have been worn by Farrah Fawcett and Whitney Houston] did all the clothes. So we had everything perfect — it was like a Hollywood set. People couldn't believe it when they came in.
You have received many rave reviews, as well as some tougher critiques. How does the experience of getting reviewed affect you as a chef?
You can have a day [where everything is working] and an off day one right after the other, and if you get reviewed the day when you're off, it hurts, but it is also a valuable learning experience because it tells you what to focus on.
That sounds stressful. How do you keep striving for success even after an off day?
It's like a Broadway play — three shows a day: breakfast, lunch, and dinner. Curtain opens, curtain closes. And you got to be ready every day and you start fresh every day, whether you're sick or the food doesn't come in or some guy's having a bad day or your staff didn't work out great, or there was a fire in the kitchen. It's a very hard business, and I love it because you're alive every day. It's problem solving at the highest level.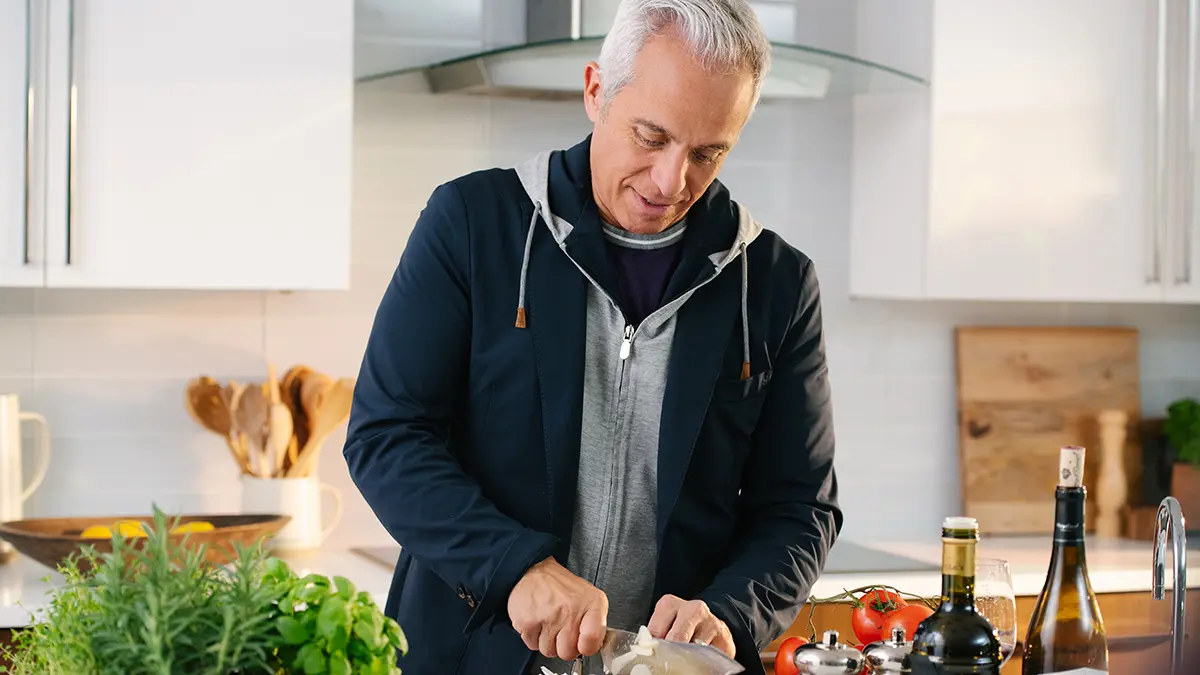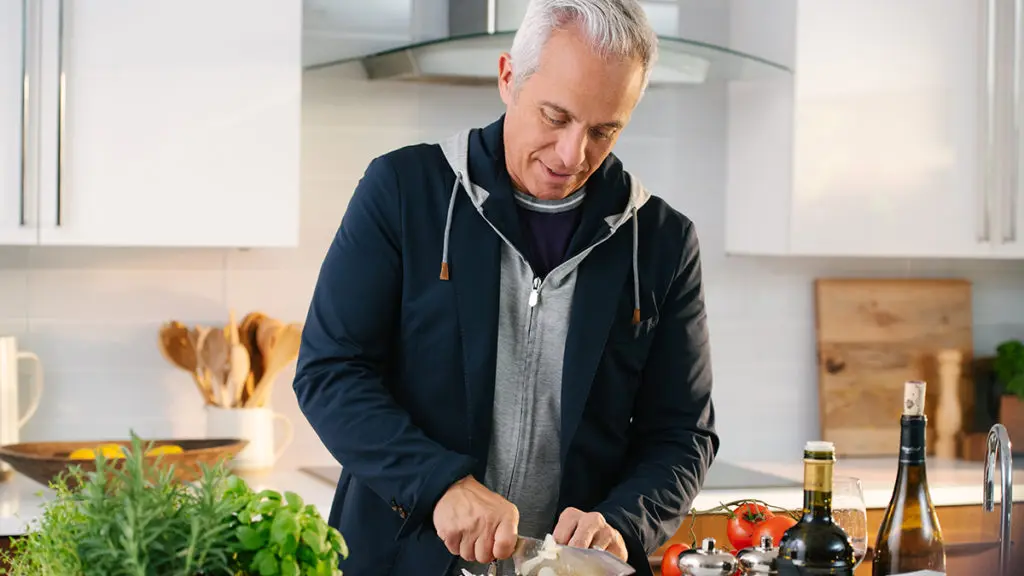 You received three stars from The New York Times for Patroon, then at Town, and your recent restaurants have also been critical darlings. Have you had some bad reviews along the way, and if so, what value do you see in receiving negative feedback?
I'll never forget the last review that I got that was not a good review. I had three or four great reviews in a row for my restaurants, so I had this record that was ridiculous. [I knew I was] bound to get a bad review, and I got a one-star review in The Times [at The National in 2011]. At the restaurant, everyone looked like the blood drained out of them — which is great, because it really shows they were passionate. They were upset, and they were upset for me, and I saw it. And I said, OK, I've got to turn this around. So I went in and acted like we just got four Michelin stars. Like, "Guys, this is fantastic!"
I said that because it showed us exactly what we needed to work at and what we had to do to get to the performance level that we constantly strive for.
That speech was hard to do. I worked my ass off and I still got this review — one person had a bad time, one time. We knew we made a mistake and we knew it was coming but when it comes it's hard to see. It's hard to talk about. [But] we learned so much from the review and that restaurant was the most financially successful restaurant that I owned.
What advice would you give to someone about navigating through failure to success?
I tell people that you really have to believe in what you're going to do, and you have to commit one hundred percent whether it fails or it's successful. You have to go in there and give every single thing you have and then more and forget about the outcome.
---

---
Chef Geoffrey Zakarian has teamed up with Harry & David to share his passion for fine food, entertaining, and healthy living. The Iron Chef known for his award-winning restaurants, TV appearances, and podcasts will wear another type of toque: Chief Culinary Ambassador for Harry & David. In this role, Zakarian will curate a collection of Harry & David products that reflect his philosophy and approach to cooking and entertaining. He will also share his insights and advice in Harry & David's digital magazine, The Table, and host in-person and virtual events.