Cinnamon is often under appreciated for the power it holds to transform a simple dish into a flavor explosion. Think of what warm, gooey cinnamon buns or a certain popular toasty, crunchy cereal would be without it. Not much, that's what.
It's time we gave cinnamon its due.
If you're looking to spice up your baking or cooking a bit, or you just love the flavor of cinnamon, read on for some irresistibly delicious facts.
---

---
The spicy history of cinnamon
Cinnamon originated in East Asia and slowly found its way into parts of Europe and the Middle East. So prized throughout history that it has sparked wars, the spice was treated as a religious element and even used as currency. Writings about it from China date to 2800 B.C. (although no snickerdoodle recipes from the era exist, unfortunately).
The botanic name has its origins in its Hebraic and Arabic name, amomon, which loosely translates to "fragrant spice plant." According to writings by first century author Pliny the Elder, the Romans placed a higher value on cinnamon than silver, likely because of its meat preservation properties. The ancient Egyptians used the homey spice for embalming, while in medieval times it was used to medicate colds and coughs.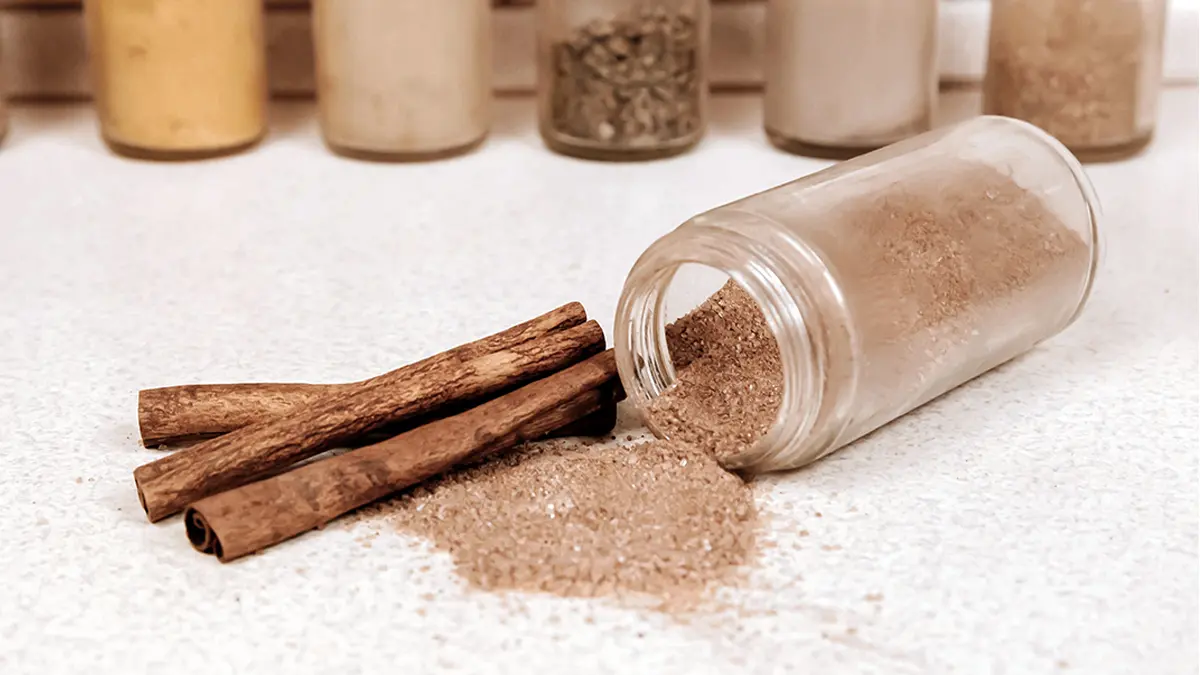 Things got really spicy in the 17th century, when the Dutch seized the island of Ceylon (known today as Sri Lanka), at that time, the world's sole supplier of cinnamon. Other European countries wrangled for control of this spice monopoly until a century later, when cultivation expanded to other regions of the world.
The three types of cinnamon
Cinnamon comes in three distinct types, explains Jessica Hughes, owner of Calicutts Spice Co., a spice purveyor in Mechanicsburg, Pennsylvania. Hughes likes to categorize them by the season with which their flavors pair best.
The three varieties are:
Ceylon
Ceylon originates in Sri Lanka and is a fruity, citrusy variety. "I often associate Ceylon with potpourri," Hughes says. "I use it when I want to bake in the spring because it lends itself well to those light, spring flavors." She suggests pairing it with oranges and other fruit-based dishes.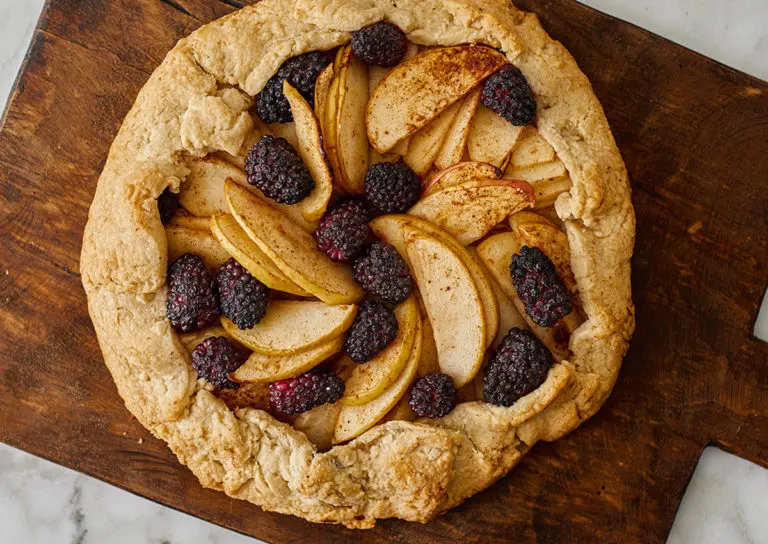 Cassia
Cassia is the most common cinnamon varietal and the flavor profile that we're most used to; it's the one you'll find in the grocery store baking aisle. From Indonesia, it can also be good for adding to non-baking dishes, such as a vegetable or beef dish.
Saigon
"Saigon is the cinnamon that everyone loves this time of year," Hughes explains. "It has that rich, robust flavor and gives that warm, homey fall feeling." Hughes describes Saigon as having less of the floral, fruity notes of Ceylon and more of the umami, earthy flavors that pair well with fall and winter baking. "For baking apple pies, all day, every day, I'll use Saigon."
Benefits of cinnamon (besides being delicious)
Cinnamon is one of those rare delicious and good-for-you foods. Research has linked it to helping lower blood sugar and cholesterol in people with diabetes, as well as raising a person's metabolism. Additionally, the delicious spice has antioxidant and anti-inflammatory properties, which are good for overall wellness. Studies have also shown cinnamon essential oil as having antibacterial and antibiotic properties.
So, how much is a healthy dose? Some experts suggest consuming a teaspoon of cinnamon a day is safe and beneficial.
One of the most captivating parts of cinnamon is its intoxicating, feel-good aroma that makes us feel all warm and cozy inside. You've probably enjoyed the smell of cinnamon-scented potpourri or pine cones, but did you know there's other non-food household uses for the spice?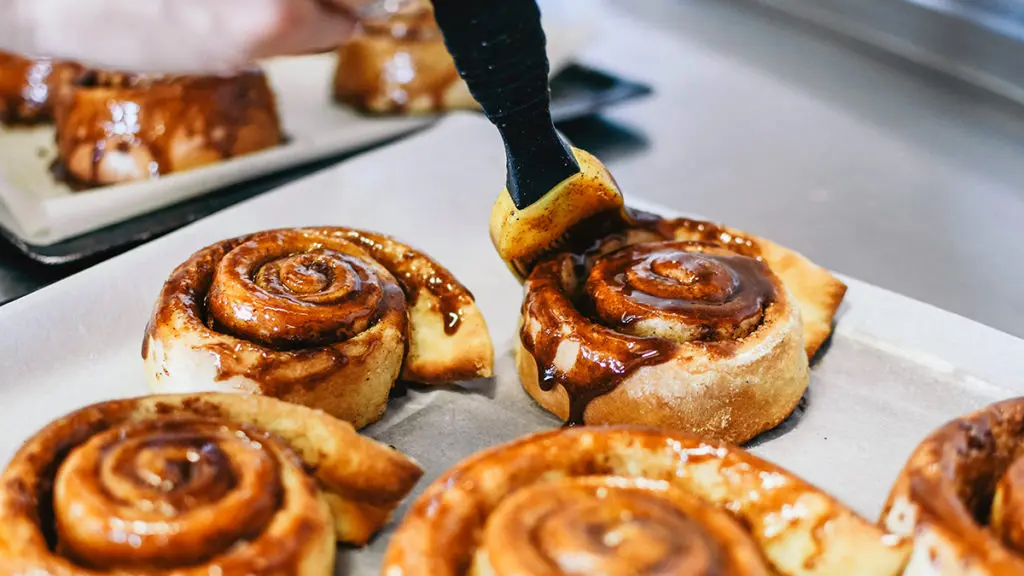 Make the whole house smell like a Cinnabon shop with just a few drops of cinnamon oil strategically dripped onto a few lightbulbs. The warmth of the lightbulb will diffuse the scent throughout a room.
Cinnamon leaf oil diluted with water can make an effective natural insect repellent that smells much nicer than those chemical sprays.
Cinnamon has also been used in closets and clothes drawers to protect sweaters from hungry moths. A sachet of cinnamon sticks along with rosemary and clove is sure to smell better than moth balls.
Cinnamon — it smells amazing, tastes delicious, and is bursting with health benefits. What more could we ask for in such a versatile and humble spice?
A guide to using cinnamon in the kitchen
Rob Finkelstein, a lawyer turned trained pastry chef and food blogger, began Cinnamon Shtick two years ago. "Cinnamon, it's my obsession — I just love it," Finkelstein raves. "My whole family, it's the flavor we all just crave."
Cinnamon is a must for baking, Finkelstein says. Take his super-secret chocolate chip cookie recipe that's taken him decades to perfect. He adds a little bit of cinnamon to the chocolate, and the result is magical. "Not a lot, just a little bit. The overarching flavor is chocolate, but you get this little hint of cinnamon that's really wonderful," Finkelstein says. "This is also good advice when baking up chocolate babka."
Bring on the cinnamon
Restraint is not something Finkelstein practices, or preaches, when it comes to cinnamon. "There's never too much," Finkelstein says. "When it comes to spices, and especially cinnamon and vanilla, I tend to add more in than what the recipe calls for."
Finkelstein is also a strong advocate of pairing cinnamon with other warm spices, such as cloves, nutmeg, and allspice. He uses all those spices in one of his favorite fall recipes, an apple oatmeal tart featuring oatmeal blended into an oatmeal cream with a cinnamon spiced crust.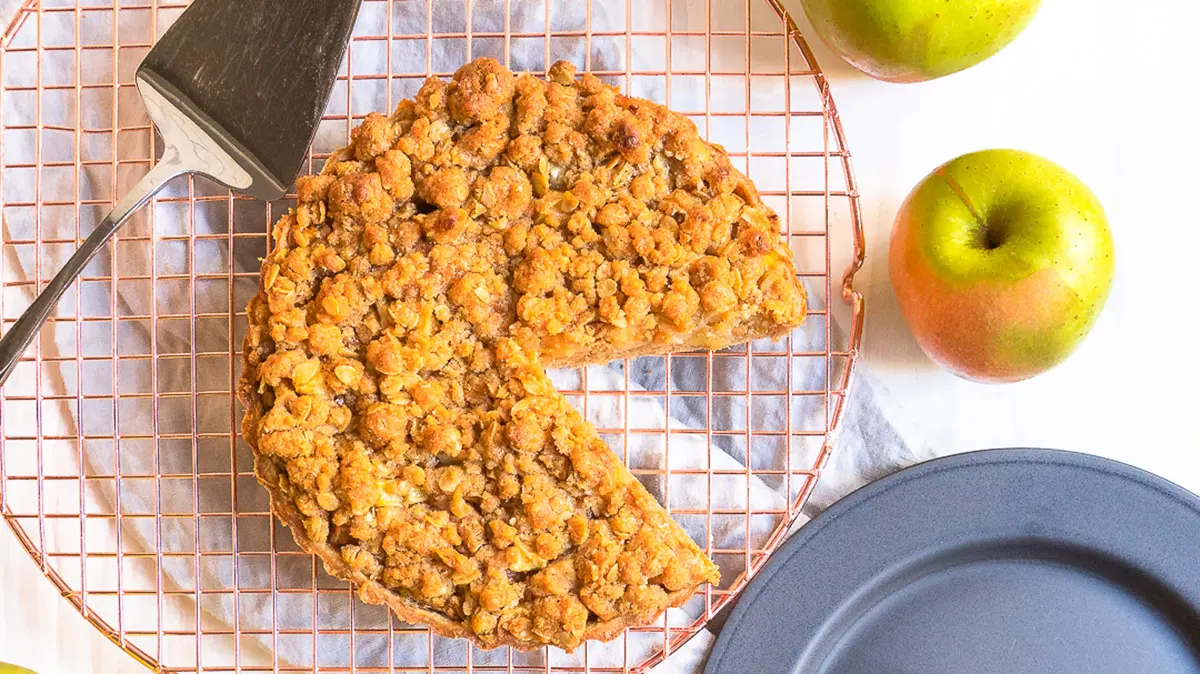 Another example of this seasonal spice blend shows up in Cheryl's Buttercream Frosted Cinnamon Pumpkin cookies, which brings the cozy flavor of cinnamon buttercream frosting together with pumpkin, honey, and spices. Looking for the perfect cinnamon cookie for the holiday season? Cheryl's Buttercream Frosted Gingerbread Cookie pairs the warm flavor of cinnamon with brown sugar, molasses, and crystallized ginger. Each cookie is hand frosted with Cheryl's signature vanilla buttercream icing for the perfect contrast of sweetness and spice.
Cheers to cinnamon
Cinnamon can elevate your adult beverages as well. Add cinnamon as a mulling spice to warmed wine or cider. Spiced hot toddies and sangrias are mixed holiday cocktails that perfectly pair with cinnamon for the cooler temps.
An incredibly easy way to turn your morning coffee into a coffeehouse-inspired drink, Hughes says, is to add it to your grounds before brewing a cup.