Learn how to make entertaining easy in our series "A Time to Gather." From wine tasting parties to grilling tips and tutorials on creating holiday tablescapes, we'll take all the stress out of your next backyard BBQ or holiday feast.
If you're planning to celebrate the upcoming release of Downton Abbey: A New Era with a Downton-themed bash, get ready to ring the servants' bell board to fire up the stove and start planning — because the third movie based on the popular PBS series is scheduled to hit theaters in May.
Although formal dinner parties are a frequent social event in the show, elements from Downton's day can easily be included in other types of get-togethers, ranging from swanky cocktail soirees to casual afternoon gatherings.
Even if you lack hundreds of rooms, antique furniture, or any other Edwardian-era accoutrements, by incorporating traditional dishes, décor, and other touches from the time period, you can throw a Downton Abbey shindig that will feel downright stately.
Old-Fashioned ambiance
To imbue a space with a cozy, intimate feel, consider setting out candles, which a number of residents may have used to supplement gas lighting — something London's Science Museum notes provided "relatively gentle illumination" — throughout the 1930s, when electricity still wasn't available in a third of homes in the United Kingdom.
Fresh flowers can add color to a room — and a symbolic meaning, if the host selects bouquets based on the connotations Victorian-age Brits attributed to certain varieties. Flowers were sometimes used in the 1800s to subtly convey romantic feelings, according to the Smithsonian Museum; white violets, for instance, were said to represent innocence, whereas bluebells symbolized kindness.
To tie the practice into present-day party themes, a host could incorporate myrtle, for instance, which once signified good luck and love in marriage, into bridal shower décor; or put out purple violets, which indicate someone's thoughts are filled with love for the recipient, at a surprise birthday party.
Formal Downton Abbey dining
Setting the table for an Edwardian-esque multi-course meal can involve such intricate details that the butler at Highclere Castle — the historical Hampshire, England estate where the Downton Abbey series and subsequent movies were filmed — is sometimes asked to give visiting tour groups a brief tutorial of the process, according to Lady Carnarvon, who lives at the estate with her husband, the Earl of Carnarvon.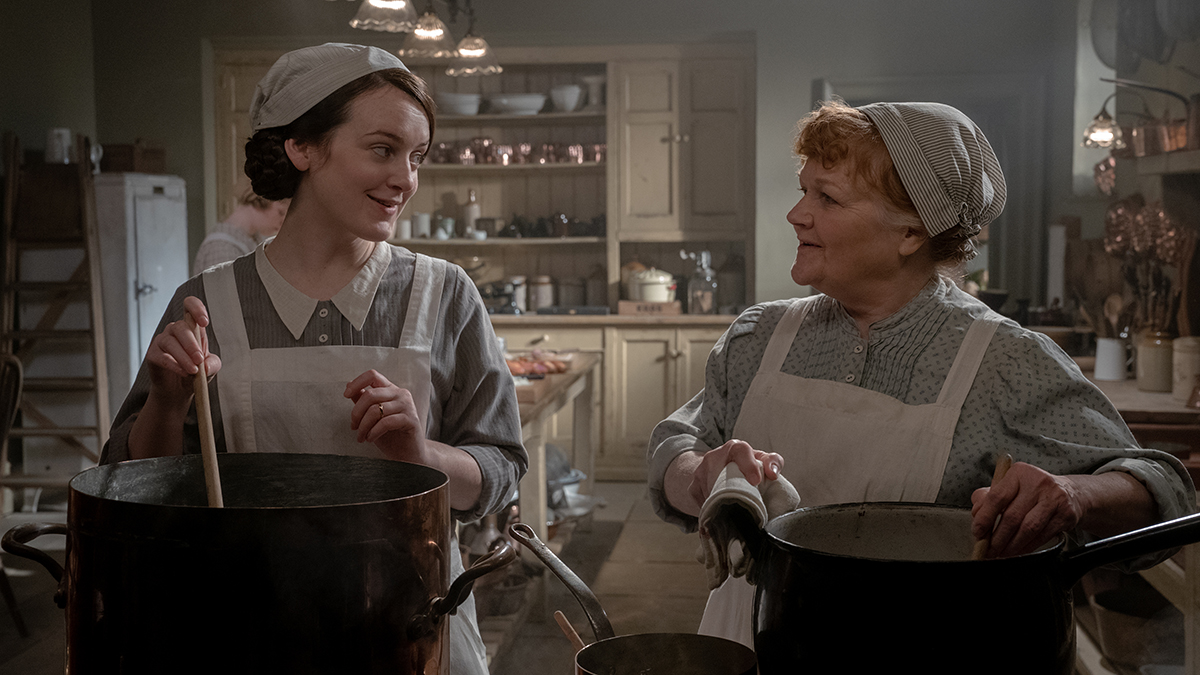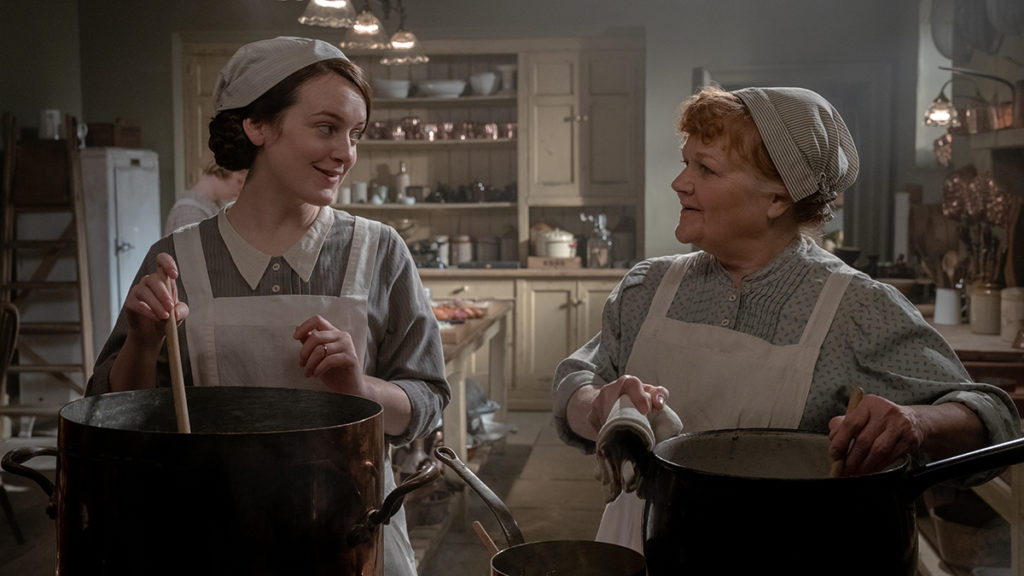 Traditionally, the author of At Home at Highclere: Entertaining at the Real Downton Abbey says the white wine glass would be placed to the right of the red wine glass, with a water glass and possibly a port or Madeira dessert wine glass behind those items; silverware groupings should allow guests to work from the outside in during the various courses, which often began with soup and later included chicken, lamb or beef.
"Food was always a big thing," Lady Carnarvon says. "Some of the menus were quite extensive."
Long-Established libations
If a full dinner feels like an overwhelming amount of work, a cocktail reception can often be easier to plan and execute.
The elaborate cocktails that were being served in America in the Victorian era made their way overseas when mixology pioneers such as famed U.S. bartender Jerry Thomas visited the U.K. in 1859.
---

---
If you're (understandably) not feeling adventurous enough to shake up Thomas' signature Blue Blazer cocktail — which, according to his book, How to Mix Drinks: Or, The Bon-vivant's Companion, involves passing whiskey that's been lit on fire back and forth between two glasses to create a flaming arch — serving one of the tamer drinks he offered during his U.K. stay, such as a port wine julep or glass of punch, could add a vintage feel to your event.
Punches, in particular, can be convenient party drinks because you can mix up a large batch before the event. This festive punch recipe, which author Charles Dickens reportedly favored, features a mix of lemons, sugar, cognac and rum.
Teatime elegance
A tea-oriented Downton Abbey party can be another less time-intensive alternative to a seated dinner.
The afternoon tea tradition reportedly dates back to the seventh Duchess of Bedford, one of Queen Victoria's ladies in waiting, who started the ritual around 1840 to combat hunger when dinner had shifted later to about 9 p.m, making the gap between lunch and the evening meal more pronounced.
The lighter savory and sweet fare served at high or afternoon tea will probably require less prep work and planning than making a full meal; you could possibly put out an array of cookies to nosh on, for example, or scones — which are Brits' favorite part of the daily tea tradition, according to a 2015 survey.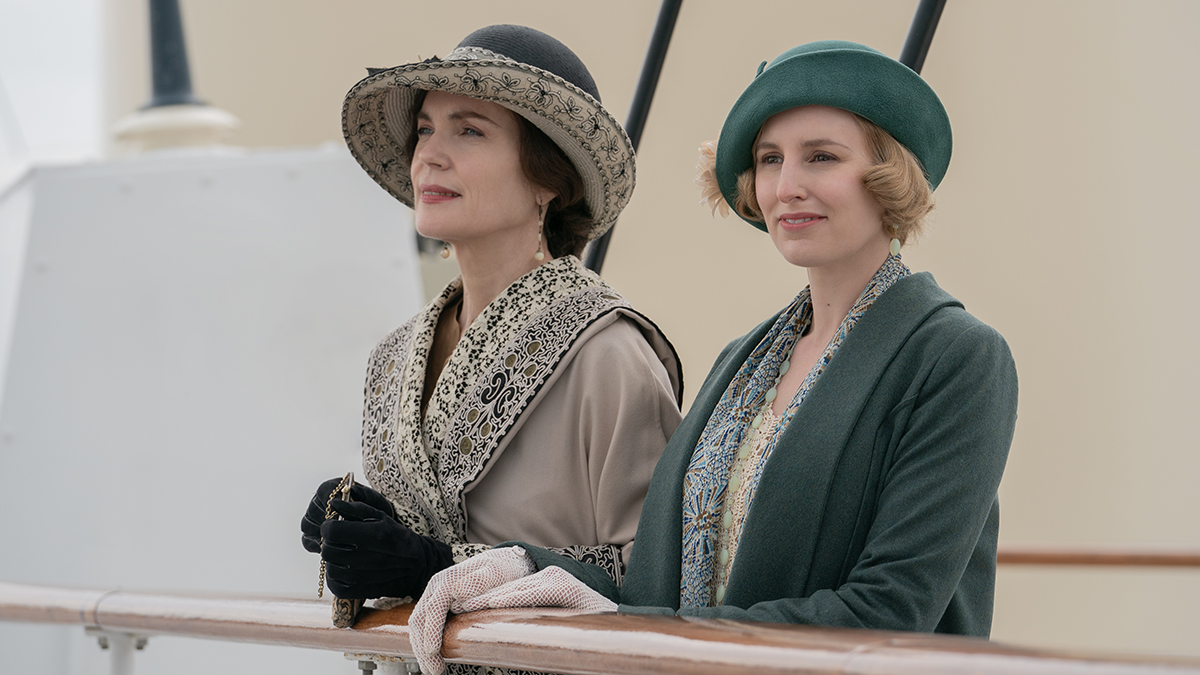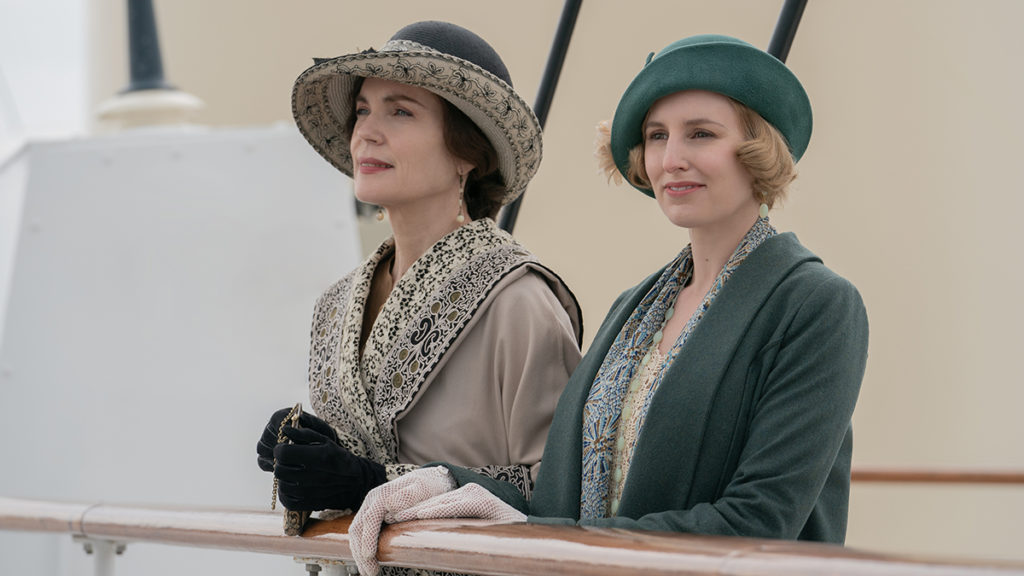 To serve the tea in the style used in the 18th and 19th century, try pouring the milk in first — a necessary step to keep the delicate porcelain cups used in the era from breaking due to the liquid's heat.
Regardless of whether you decide to put out finger foods or a multi-course meal, determining as many details as possible beforehand is absolutely crucial, says to Lady Carnarvon — especially if you happen to be somewhat short on butlers and footmen and will be serving everything yourself.
"Cora — Lady Grantham — would have had meetings with the housekeepers way ahead and brought in Mrs. Patmore, the cook," she says. "You definitely need time to work out what you're going to serve, and how you're going to do it. Planning and preparation are what all these houses have always run on."
Downton Abbey 2: A New Era premieres in theaters on May 20, 2022.