This Galentine's Day cocktail recipe is created by the team at Beijos Events. Harry & David chocolate-covered strawberries top a creamy strawberry cocktail for a drink that's perfect to share at your Galentine's Day party!
Chocolate-covered strawberries are my absolute favorite gift, especially around Valentine's Day and Galentine's Day. This year, I wanted to take my love for these sweet treats and create a cocktail inspired by them. Every Galentine's Day party needs some fun drinks and snacks to share; this cocktail is both in one! It's so tasty, you may also want to serve it up for a romantic dinner date, or even some time unwinding by yourself.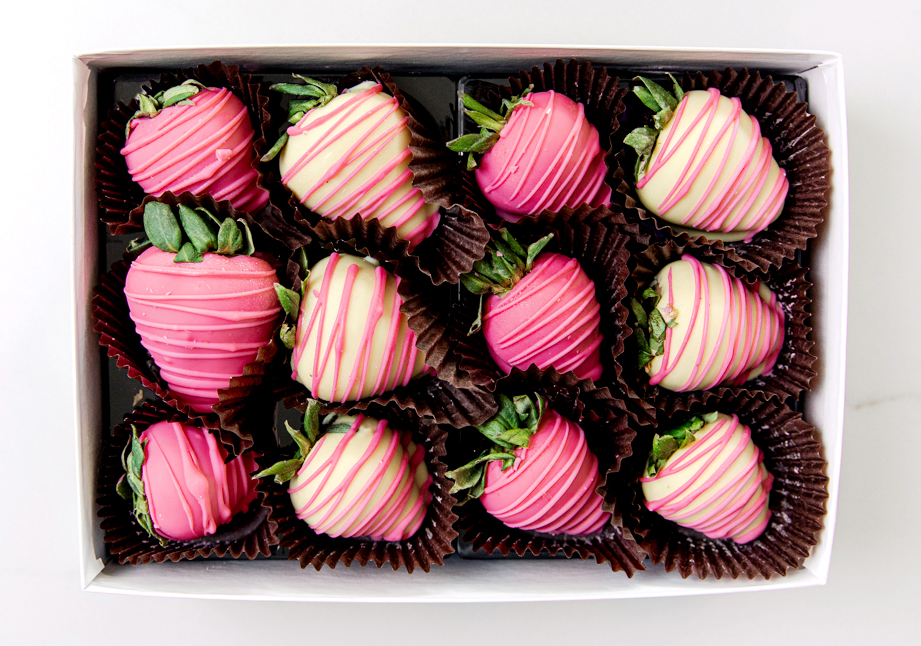 This pink cocktail is super simple to make and has a pretty final presentation. All you need for the drink mix is strawberry vodka, half and half, and chocolate liqueur. The chocolate and strawberry flavors go great together, and the half and half adds a nice creaminess. But the best part is the Harry & David chocolate-covered strawberry that tops it off! I chose the white chocolate-covered strawberries, which have pink tinting and pink drizzles. The pink of the chocolate strawberries looks great on top of the pink cocktail.
With your strawberry cocktail ready to serve, all you need now are some Valentine's-themed desserts to share, and your Galentine's Day party is ready to go. Happy Galentine's Day, and enjoy all the sweet treats and time with friends!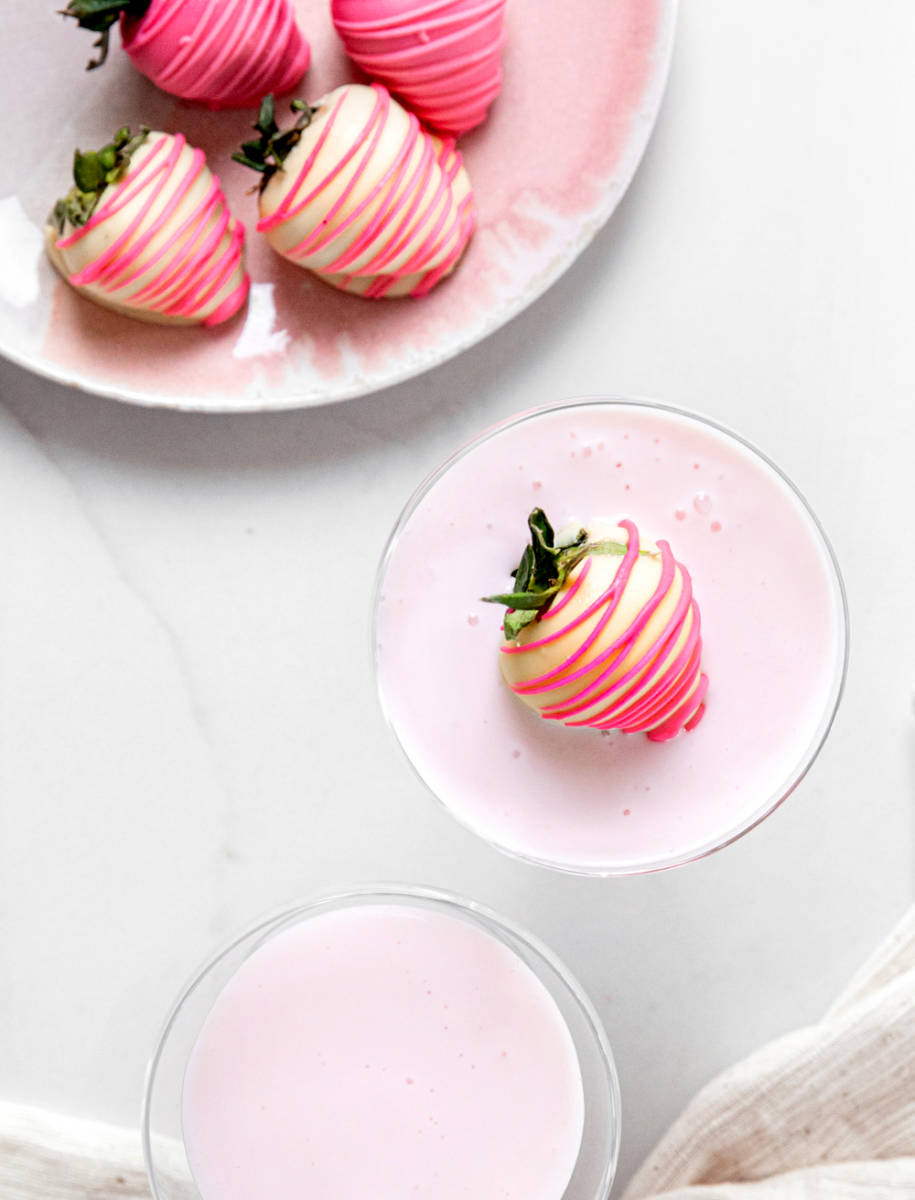 Galentine's Day Cocktail with Chocolate-Covered Strawberries
Ingredients:
Harry & David Chocolate Covered Strawberries

1

fluid oz strawberry vodka

½

fluid oz half and half

1

fluid oz chocolate liqueur

Ice
Instructions:
Fill your cocktail shaker with ice, then add the strawberry vodka, half and half, and chocolate liqueur.

Shake well to combine.

Strain the mixture into a martini glass.

Carefully place the chocolate covered strawberry in the middle of the cocktail.