Between Christmas gift purchasing, holiday party planning, and preparing for visitors, the busy holiday season is in full swing. To help keep everything — and everyone — organized, we've created this easy-to-follow printable holiday checklist. It's broken into four categories: Prepare Your Home, Prepare for Parties, Prepare Your Gifts, Prepare for Guests.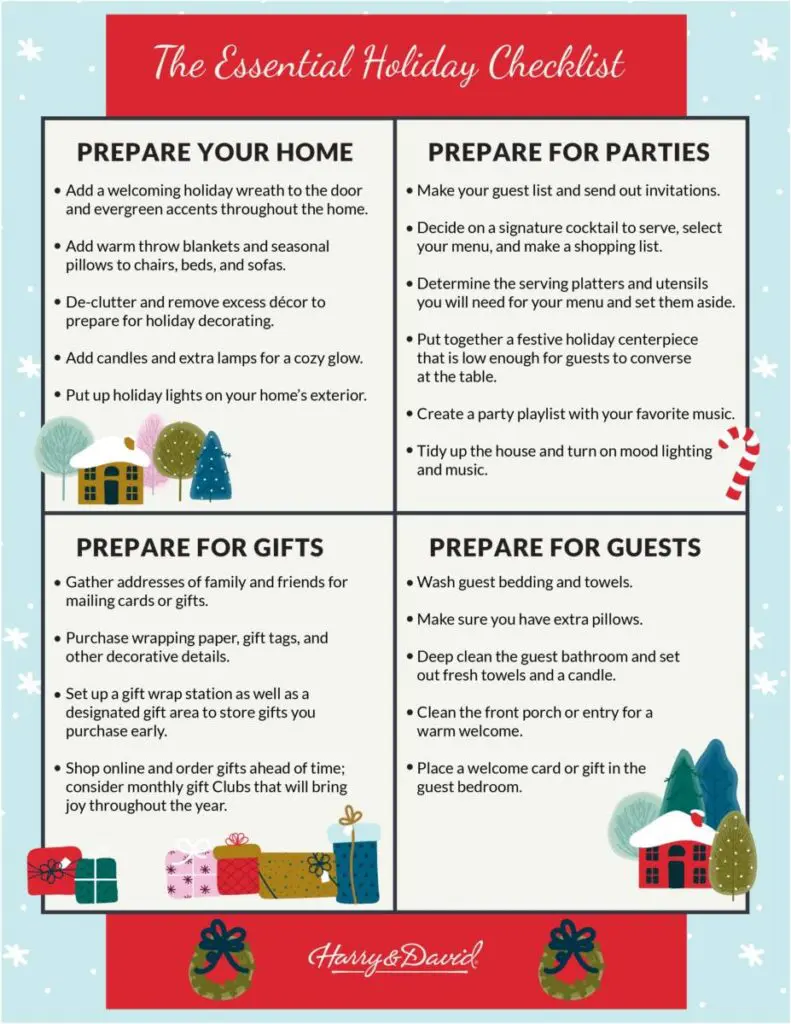 This holiday checklist will help you bring the holiday spirit into your home with wreaths and candles, and a signature cocktail, while calmly creating a welcoming setting for out-of-town guests. That even includes your mother-in-law.
We even have something to distract your children from looking in every nook and cranny of the house for presents — Christmas coloring pages! Hopefully, these printables will give you enough time to finish your gift wrapping. If not, well, there's always that cocktail we mentioned.