Our series "Celebration Inspiration" is all about bringing you top-notch advice and creative ideas to make the most of life's special moments. Make your holiday checklist, and check it twice! The busy season of gift giving and holiday hosting is here. This printable holiday checklist can help you stay on track with your holiday preparations.
Between Christmas gift purchasing, holiday party planning, and preparing for visitors, the busy holiday season is in full swing. To help keep everything — and everyone — organized, we've created this easy-to-follow printable holiday checklist. It's broken into four categories: Prepare Your Home, Prepare for Parties, Prepare Your Gifts, Prepare for Guests.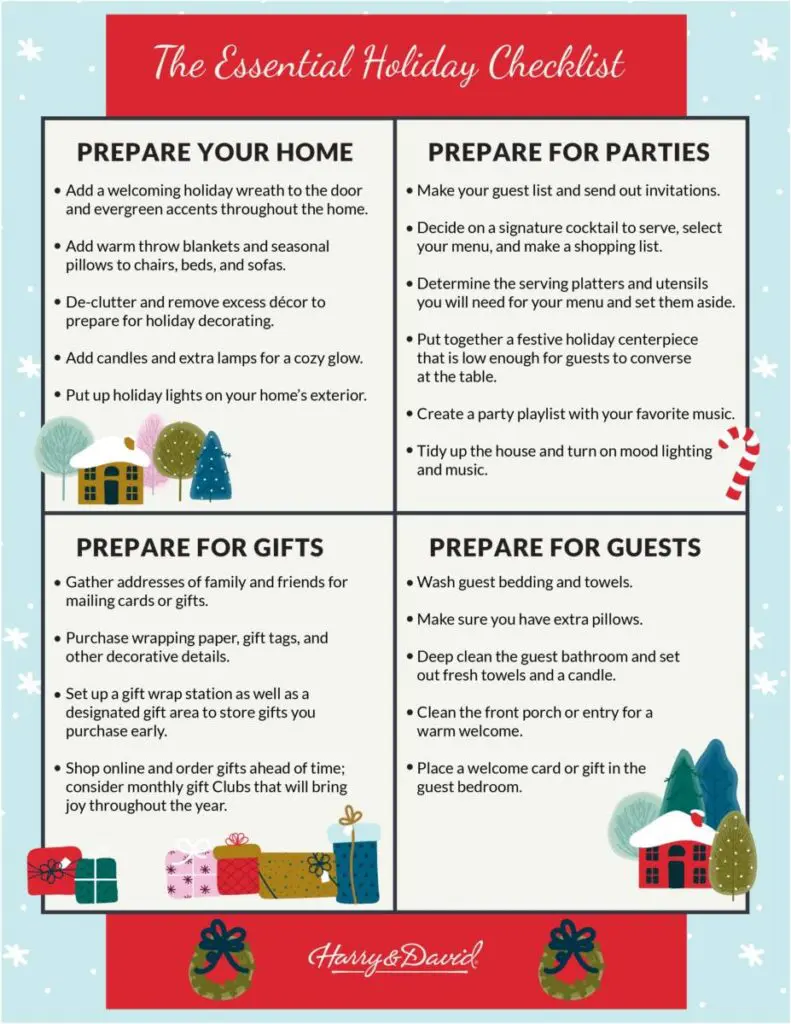 This list will help you bring the holiday spirit into your home with wreaths and candles, and a signature cocktail, while calmly creating a welcoming setting for out-of-town guests. That even includes your mother-in-law.
We even have something to distract your children from looking in every nook and cranny of the house for presents — Christmas coloring pages! Hopefully, these printables will give you enough time to finish your gift wrapping. If not, well, there's always that cocktail we mentioned.