The series "The Gift of Care" offers ideas and advice for recognizing the caregivers in our lives. Being a caregiver is stressful, and many who take on this role do not get paid. Say thank you to that special someone with one of these thoughtful gifts for caregivers.
Everyone, at one time or another, needs a helping hand. For those suffering from injury, disability, chronic illness, or age-related ailments, that assistance may come in the form of in-home care.
While paid professional caregiving is a growing field, most caregivers are unpaid family members, friends, neighbors, and community volunteers. According to the 2020 Caregiving report published by the National Alliance for Caregiving (NAC) and AARP, the United States has 53 million unpaid caregivers, and family caregivers now encompass more than one in five Americans. That number will only continue to increase as the population ages.
Roles of a caregiver
You, or a loved one, may be in position today or in the near future where you can no longer care for yourself physically, cognitively, and emotionally. Depending on the severity of the situation, a caregiver can play a number of critical roles, including:
Caretaker of household chores, shopping, meal prep, and finances
Health aid for assistance with bathing, dressing, and symptom and medication management
Scheduler of appointments and transportation
Communicator
Listener
Health and wellness advocate
How to ask for help when you need it
Asking for help is important, albeit challenging and uncomfortable. Saying out loud that we can't do it all alone is often mistaken for weakness. The caregivers at The Caregiver Space — an online nonprofit community space founded by caregivers for caregivers — recommends starting out by asking for assistance with smaller, specific tasks such as cooking dinner, shoveling snow, or a ride to the doctor's office. You'll be surprised by how many people want to help and actually enjoy stepping in when the need arises.
If you require the support of a trained professional caregiver, start by researching local home care agencies. Make sure they are bonded, insured, and licensed. Many agency websites take the guesswork out of how to choose a potential caregiver by providing sample interview questions and assessment tools.
Investing in the caregiving relationship
The successful relationship between caregiver and care recipient is built on trust, honesty, and appreciation. If you're stumped for creative ways to say thank you to that special person who's been investing their time and energy to ensure the comfort and well-being of you or a loved one, here are seven caregiver gift ideas they'll be just as grateful to receive.
Gifts for caregivers
Gourmet foods
Looking for a delicious way to say I appreciate all you do? Do it with award-winning wine and cheese. A carefully curated crate of gourmet cheeses, dried fruit, mixed nuts, three-seed crackers, and garlic-stuffed olives is perfectly paired with a bottle of Harry & David Ross Lane Red blend wine.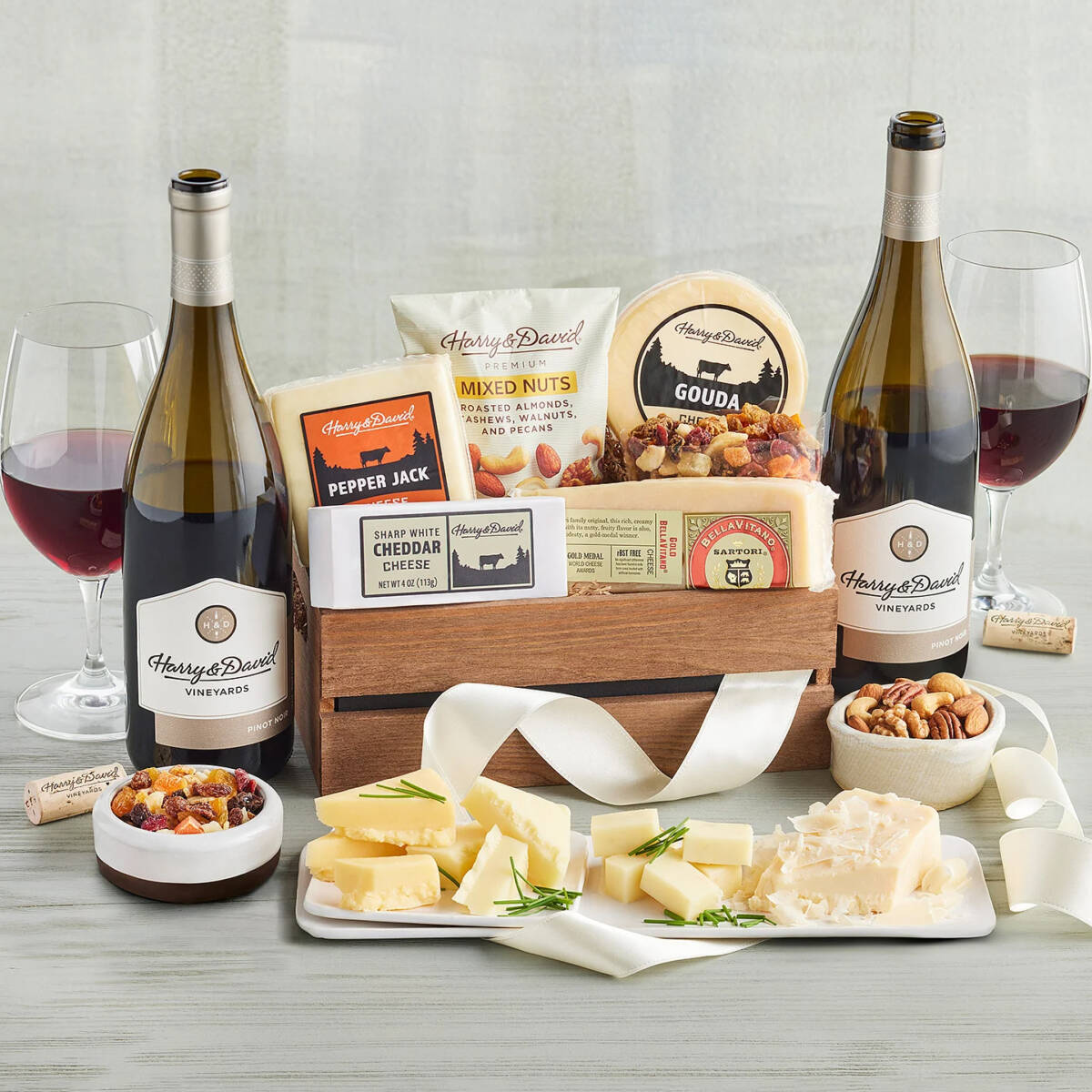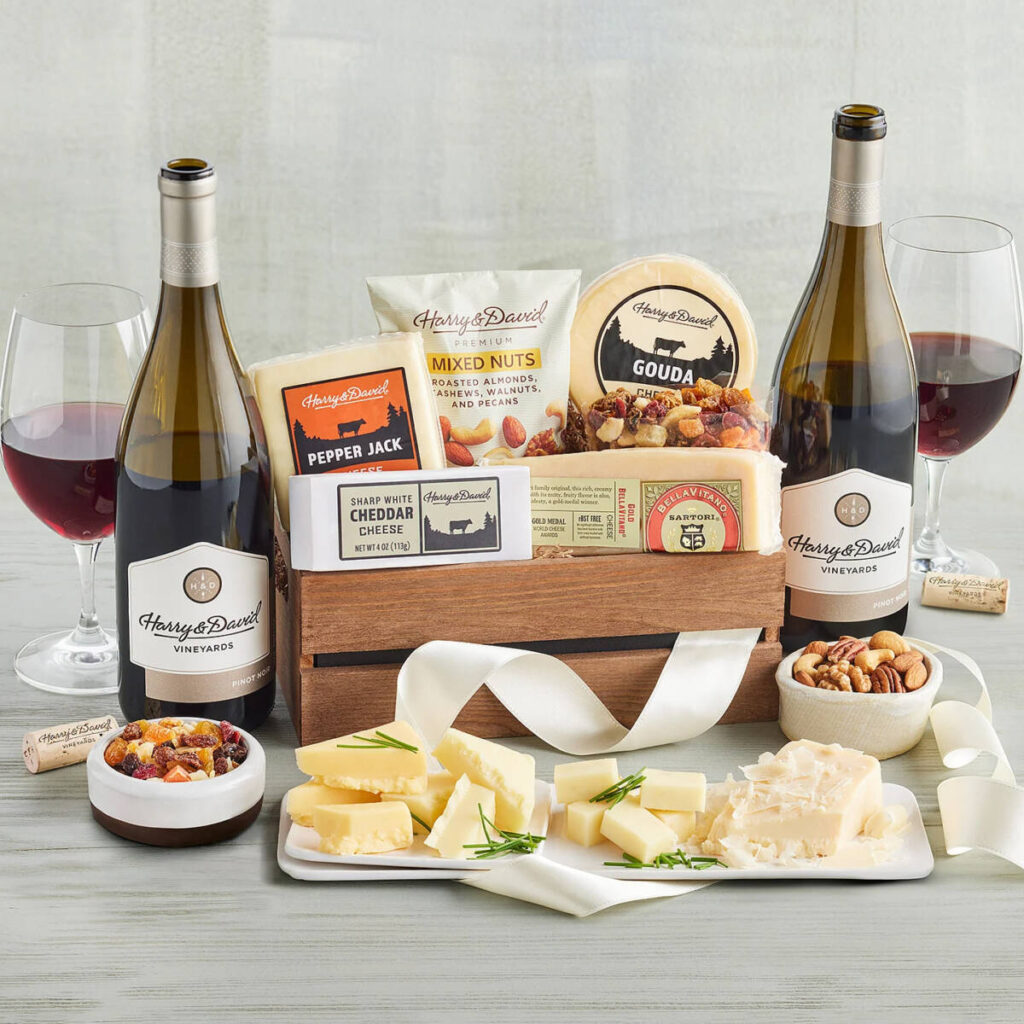 Prepared foods
For those times when your caregiver doesn't have time to cook, a delivery of prepared meals is both thoughtful and practical. Consider a ready-to-bake Italian-style Pasta Trio of cheese tortellini with spinach and sun-dried tomatoes; penne with pork sausage, onions, and bell peppers, all topped with parmesan cheese; and bowtie pasta with chicken, mushrooms, and artichokes in a lemon cream sauce.
Flowers and plants
Did you know certain flowers are used to communicate a specific message? Hydrangeas, for example, say "I appreciate your compassion." A delightful blue hydrangea plant in its own decorative pot is a surefire way to let a professional caregiver know they are truly valued.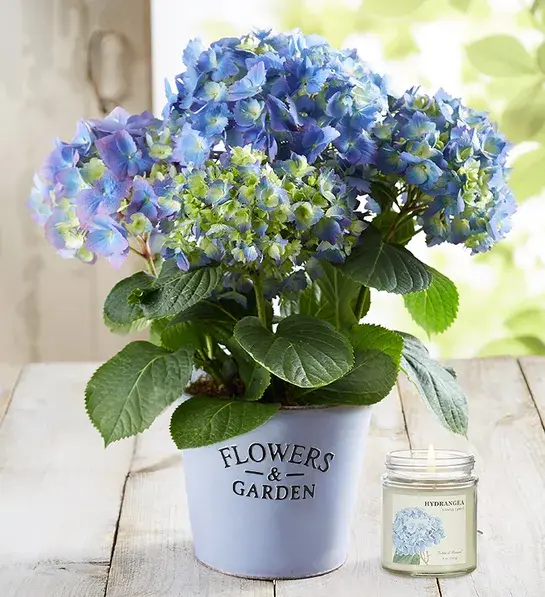 For the friend or family member who has an abundance of empathy yet lacks a green thumb, a collection of succulents in a reclaimed wood planter box is an easy-to-care-for alternative to potted greenery or cut flowers.
Sweets
For someone with a sweet tooth, the Belgian Chocolate Artisan Truffles are not only decadent but stunning works of art. This gift includes two dozen milk, dark, and white chocolate truffles filled with almonds and caramel, chocolate fudge, toffee, and coffee cream.
Gift baskets
Bring some sweet and savory snacks to their table with the Classic Favorites Gift Basket. This delicious basket offers your caregiver a cornucopia of seasonal pears, Moose Munch Premium Popcorn, and our famous Pepper and Onion Relish along with gourmet cheese, crackers, and chocolate-covered cherries. Perfect for a Sunday picnic or an evening of TV binge-watching.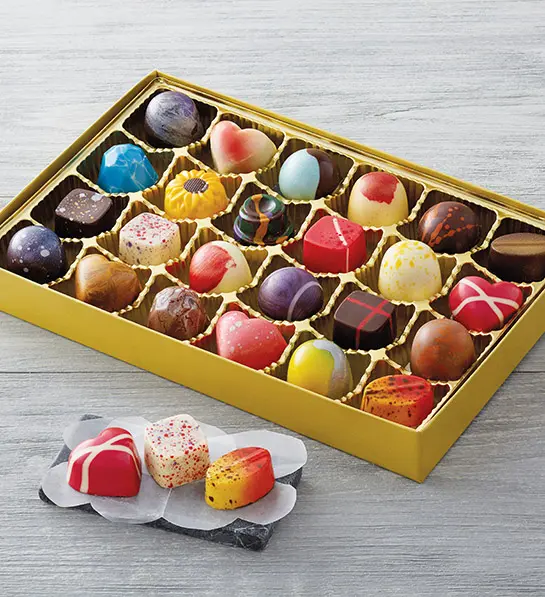 Finally, the So Very Thankful" Gift Tower delivers all of Harry & David's signature treats — Royal Verano Pears, Moose Munch, mixed nuts, chocolate-covered cherries, chocolate truffles — in a beautiful assortment of gift boxes wrapped in an elegant "thank you" ribbon.