Come with us "Behind the Bar" to learn about classic cocktails, how to pair drinks with food, and top-shelf recipes for shaking up some potent potables of your own!
There's something about a bourbon-based drink on a cold winter's day that seems just right. It fits with the hygge vibe that helps get us through this time of year. Most women I know are more inclined to go with something lighter such as wine or a vodka cocktail. That's why when I recently co-hosted a "Sips and Stems" event to support Smile Farms, Inc, I was elated to see "The Gingerbread Lady" as the featured cocktail.
Smile for a good cause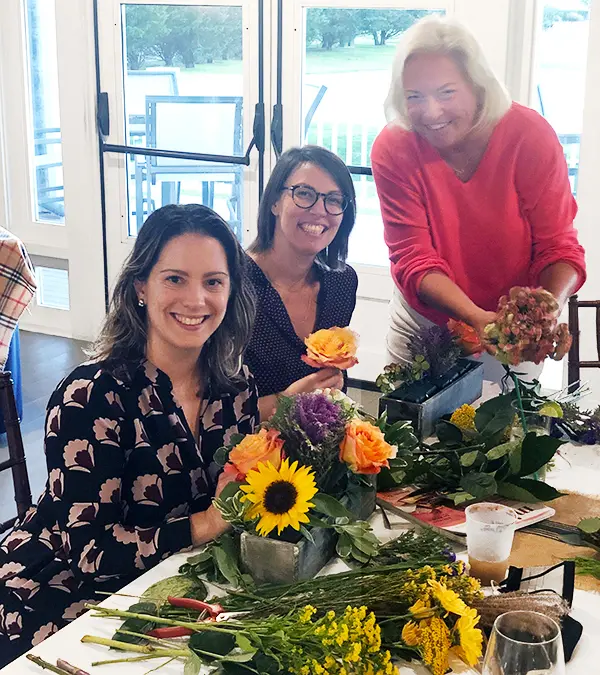 Smile Farms' mission is to provide developmentally disabled adults with meaningful work opportunities at farms, urban gardens, greenhouses, and farm stands where they can grow and sell flowers, plants, and produce in their local communities. It is the signature philanthropic partner of 1-800 Flowers.com, Inc. and my brother Kevin is proud to be one of the farmers at the Smile Farms.
Sips and Stems, which this year was held Oct. 6 at the Westhampton Country Club in eastern Long Island, is a fun get-together featuring a craft cocktail and floral DIY. It introduces attendees to Smile Farms, raises much-needed funds, and brings people together to support a good cause.
The lady behind 'The Lady'
As general manager of The Bungalow Bar in my hometown of Rockaway Beach, Queens, Katy Grey is responsible for creating the fabulous seasonal craft cocktail menu at this favorite local spot. Katy always participates in Sips and Stems, and, as we were well into the fall and coming up on the holidays, she recommended The Gingerbread Lady as the featured cocktail. And, as always, she was right — it was a big hit that night and will be the drink of choice at all my holiday gatherings.
I can also see myself enjoying it when I'm relaxing with a good book in front of the fire and eating a plate of delicious gingerbread cream sandwich cookies!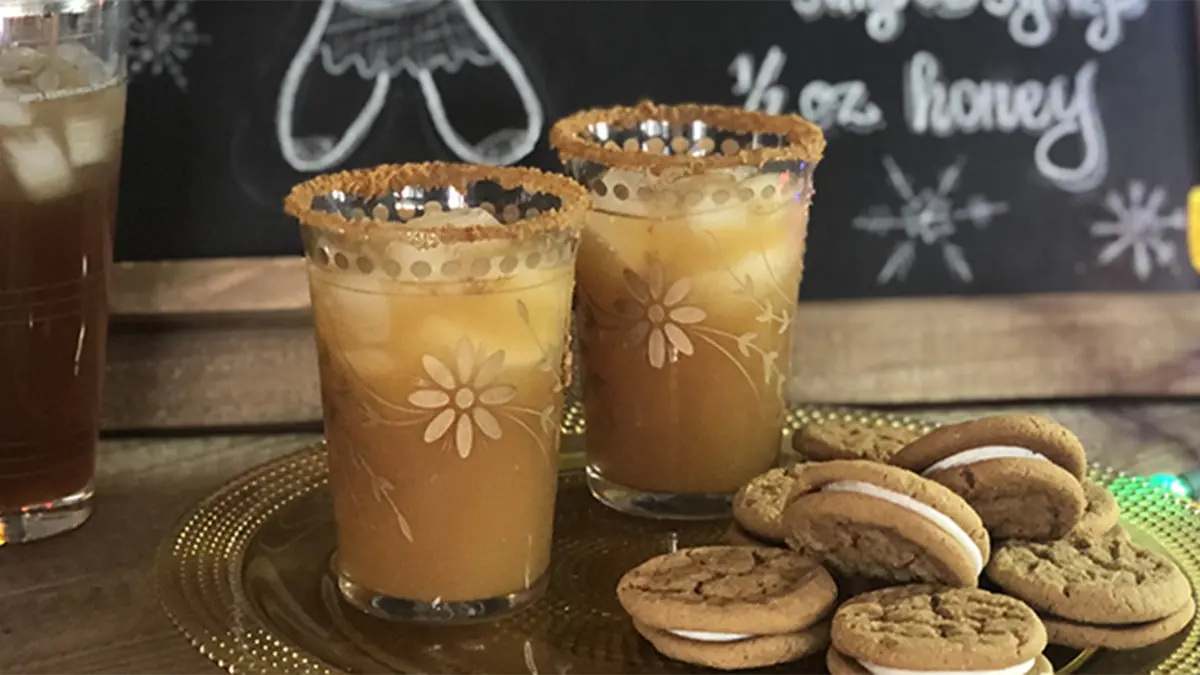 Gingerbread Lady Cocktail
Ingredients:
1 ½

ounces

bourbon

1 ½

ounces

gingerbread simple syrup
For rimming the glass
Gingerbread snaps

(crushed)
Instructions:
Add bourbon, gingerbread simple syrup, and honey to a cocktail shaker, add ice, put top on shaker, and shake until mixed.
For the rimming glass
Put honey on one plate and crushed gingerbread snaps on another.

Before adding ice to the glass, place the rim in the honey and then in the cookie crumbs.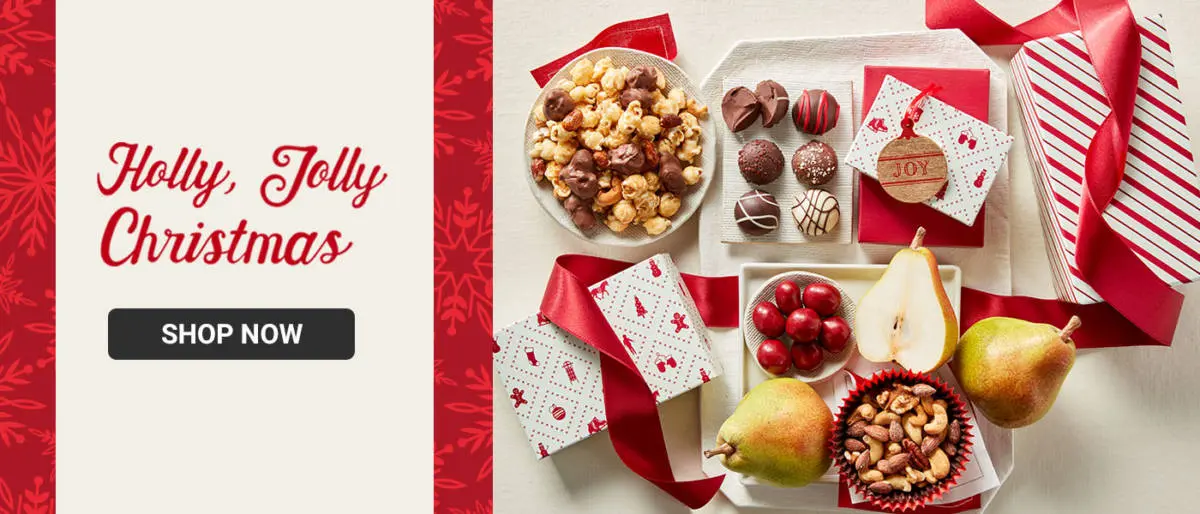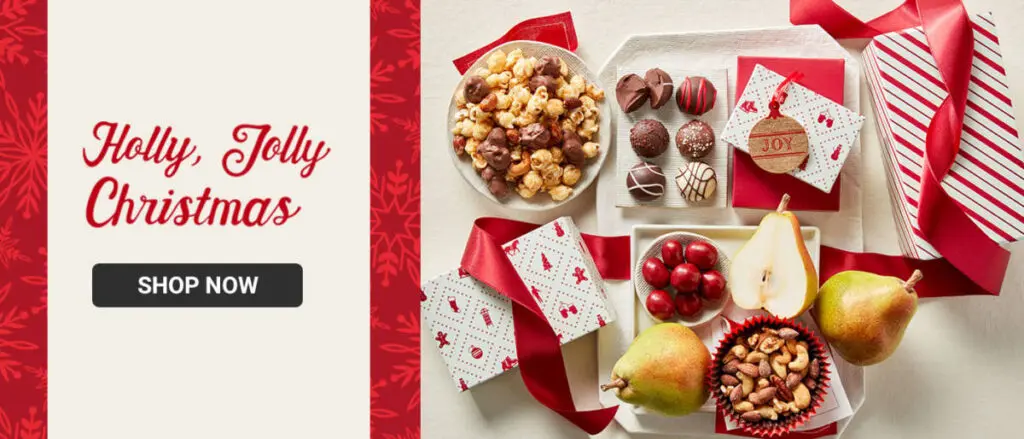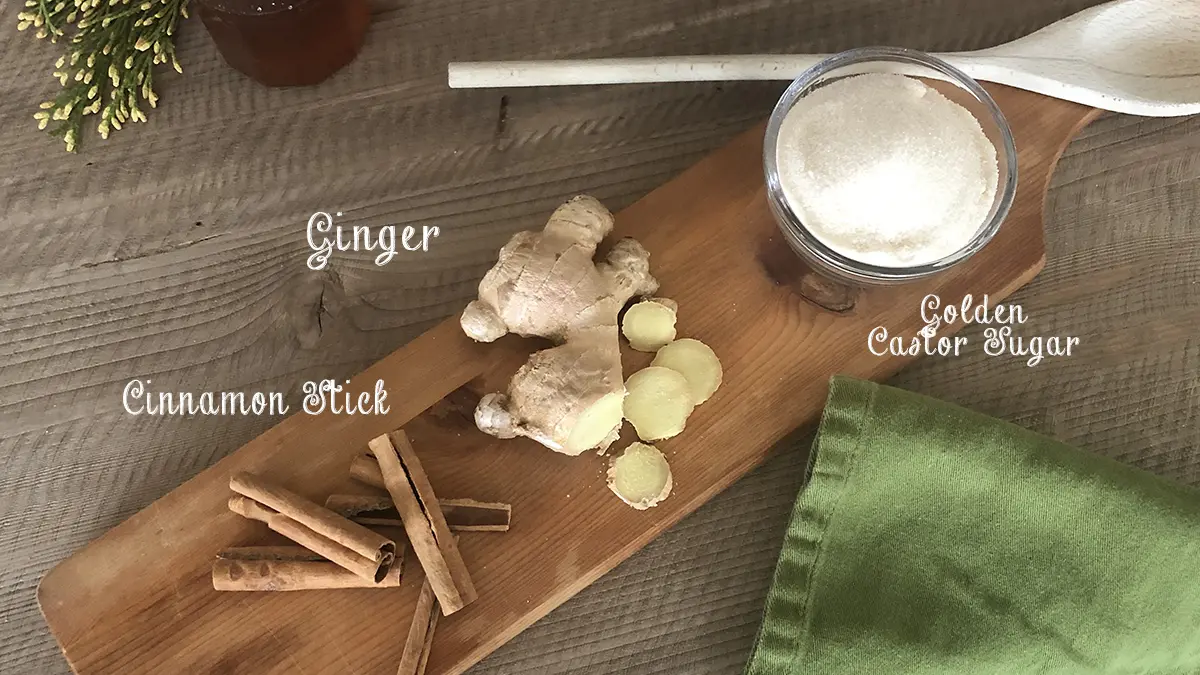 Gingerbread Simple Syrup
Ingredients:
1 ½

cups

golden caster sugar

1

tablespoon

ground ginger

1

cinnamon stick

¾

cup

water
Instructions:
Put the sugar, water, ground ginger, and cinnamon stick into a saucepan, and bring to a gentle boil. Simmer for 5 minutes, stirring occasionally, until sugar is dissolved.

Let cool and transfer to an airtight bottle or container.
Notes:
Store in refrigerator for 2 to 3 weeks.