Chef Jonathan Waxman's cooking philosophy is founded on the principles of simplicity, seasonality, and inspiration. Waxman gets his inspiration from taking in the sights and aromas of his local farmers market. Also, for Waxman, "Summer is the time to come up with something fun in the kitchen." And he did just that for us, developing a recipe for grilled salmon with string beans and sugar snap peas. Waxman recommends serving this dish family style, too, making it that much more welcoming when you're entertaining during the summer.
California love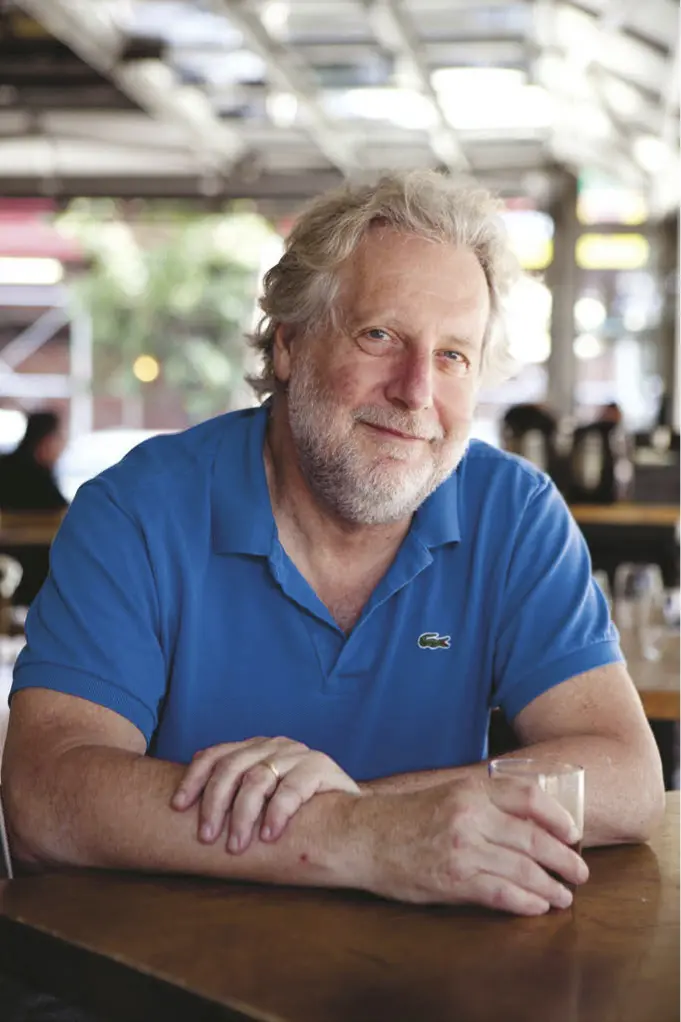 Born in 1950, Jonathan Waxman grew up in Berkeley Hills in Northern California, with a family that celebrated the culinary arts. He began his cooking career with Alice Waters, the chef and activist who put California farm-to-table cuisine on the map with her legendary restaurant Chez Panisse. In 1979, Waxman became the executive chef of Michael's in Santa Monica, where he developed his version of California cuisine, celebrating the flavors and techniques of Italian cooking and showcasing them with the seasonal and local produce and seafood available in the Golden State.
In New York, Waxman made his mark with the now-iconic Jams, opened in 1984, and his present-day Jams located in 1 Hotel Central Park. But it was as chef and owner of Barbuto, his West Village eatery in New York City, that he created a following for signature fare, such as handmade, seasonally dressed gnocchi and intensely flavorful JW Chicken topped with vibrant salsa verde — a green sauce of anchovies blended with heaps of fresh arugula, parsley, basil, cilantro, tarragon, chives, and sage. This is just one of Waxman's many California-Italian dishes that has transformed American kitchens.
Cooking by color
When this James Beard Award-winning restaurateur spends time in his home state, he can often be found sourcing seasonal fish and produce. "Halibut and salmon are amazing in California right now — summer is their season," he says. "I'm at the market every day."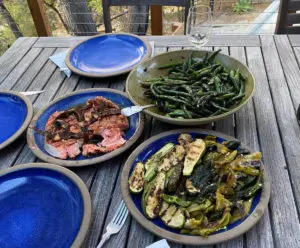 The three-time cookbook author (most recently of The Barbuto Cookbook) turns to the open-air markets to create weeknight dinners for two as well as get-togethers with his wider circle of friends. In each dish, the colors, textures, and aroma of his ingredients are captured in its composition.
"For a dinner party I threw the other night, I made a rock cod with cornmeal and smoked paprika crust, served alongside bi-color roasted baby zucchini and brown sushi rice," he says. "I crisped the rice like the Syrians do and served it alongside a salad of yellow and green string beans with roasted potatoes and green basil puree." And for dessert? "I finished it with a tart of peaches and strawberries with a whipped cream crust."
Now that we know Waxman's secret, we just need to figure out how to get invited to one of his dinners.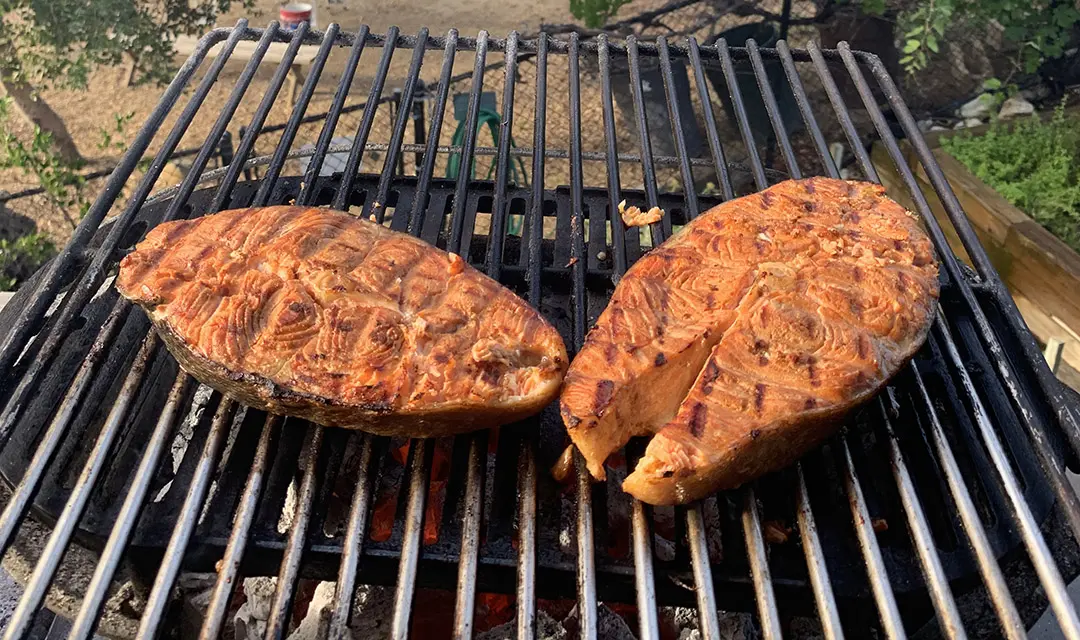 Grilled Salmon with Sugar Snap Peas and String Beans
Ingredients:
2

garlic cloves

(grated)

2

tablespoons

avocado oil

4

tablespoons

soy sauce

2

tablespoons

rosé wine

1

teaspoon

fresh ginger

(grated )

2

6-ounce

salmon fillets

2

tablespoons

olive oil

1

cup

fresh string beans

(ends trimmed)

1

cup

sugar snap peas

(ends trimmed)

Kosher salt

freshly ground black pepper

4

tablespoons

butter

(divided)
Instructions:
Combine garlic, avocado oil, soy sauce, rosé wine, and ginger in a Pyrex dish. Add the salmon steaks and allow to marinate in the refrigerator for one hour.

Prepare a gas or charcoal grill to medium heat.

On the stove top in a medium sauté pan, add olive oil and heat to medium high. Then add the string beans and sugar snaps. Season with salt and pepper, and sauté for 3 minutes. Add 1/4 cup cold water, then add 2 tablespoons of the butter, cover with a lid, and turn off heat.

Prepare the salmon: Remove the salmon from the marinade, reserving the remaining marinade. Pat the salmon dry, and place it skin-side down on the grill and cook for about 5 minutes until it easily releases from the grill. Flip and continue cooking for 1 minute more for medium doneness. Transfer the salmon to a family-style plate.

Meanwhile, add the reserved marinade to a sauce pan and place over medium heat. Once it starts bubbling, add the remaining 2 tablespoons of butter, give it a stir to help it melt, then turn off the heat.

To serve, transfer the sauce to a small bowl and place on the family-style dish with the salmon, along with the snap peas and string beans.
---