As October 31 is approaching, you have some time to plan the best Halloween party ever. Naturally, we're here to help with a selection of our sweetest (and deliciously scary) Halloween desserts. Note: this is not a trick… only treats!
Some Of Our Favorite Halloween Party Desserts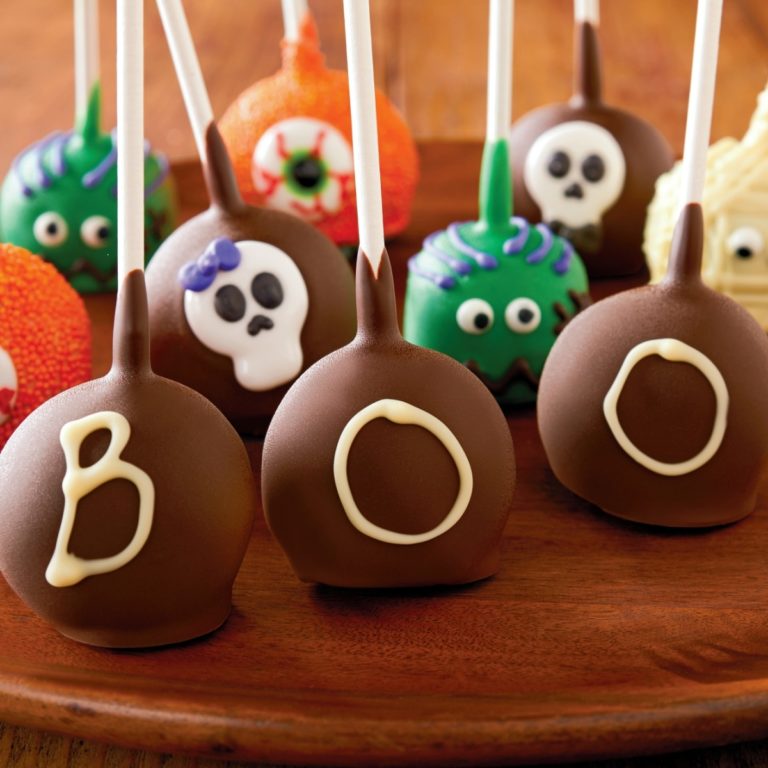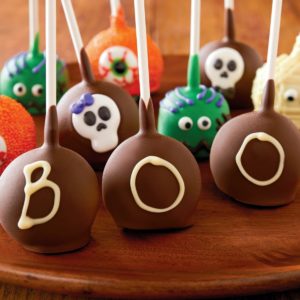 They're frightfully tasty, adorable and sure to be the hit of the party. These one-bite Halloween desserts, hand-dipped in Belgian chocolate (dark or white), are decorated with fun creatures and filled with a creamy cheesecake center.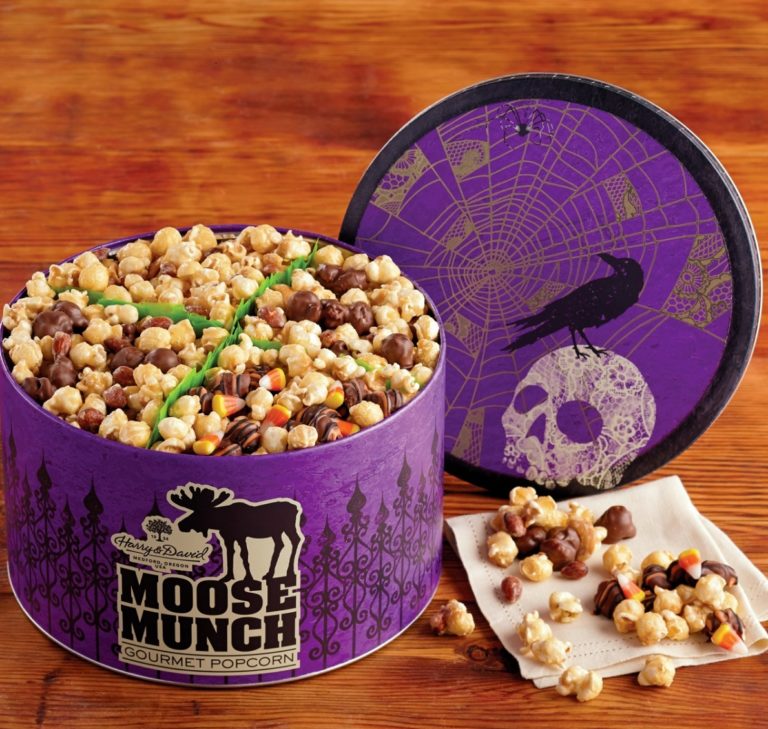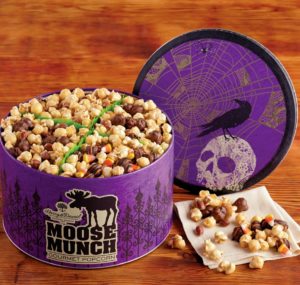 While this Halloween-ified tin is a definite keeper, the star of the show is our signature Moose Munch® Gourmet Popcorn, in four flavors. Word is, the ghouls and goblins are particularly excited about the milk chocolate caramel popcorn.


Filled with so many fun treats, this tower is sure to get the Halloween party started. Highlights include: Moose Munch® Gourmet Popcorn, gummy worms, spooky cookies, and our beloved Royal Riviera® Pears.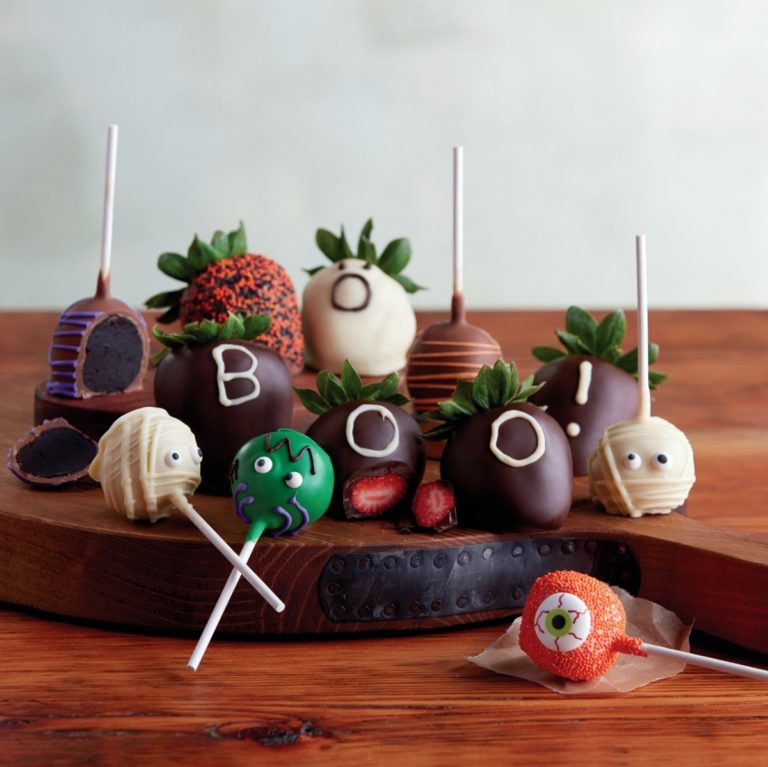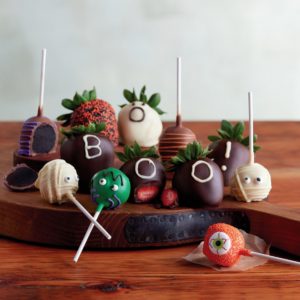 What a scrumptious pairing, this Halloween dessert set comes with six gorgeous chocolate-covered strawberries and six cake pops. They are all hand-dipped in Belgian chocolate (dark, milk or white) and artisan-decorated with ghost faces, Frankensteins or mummies. B-O-O!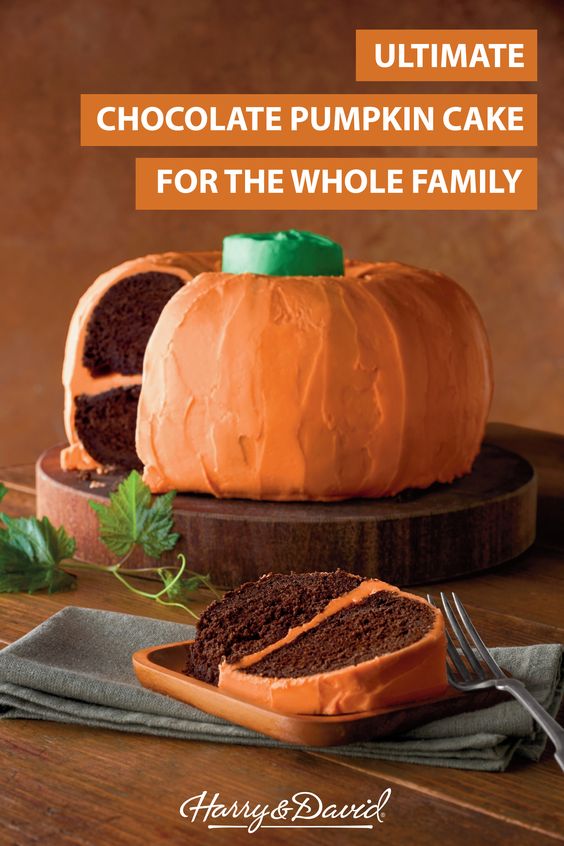 Everyone knows it's not Halloween without a pumpkin…cake. Enter this six-pound chocolate pumpkin-shaped cake. Made with butter, whole eggs, real pumpkin, sweet fall spices and orange cream-cheese frosting. (Delish for Thanksgiving, too.)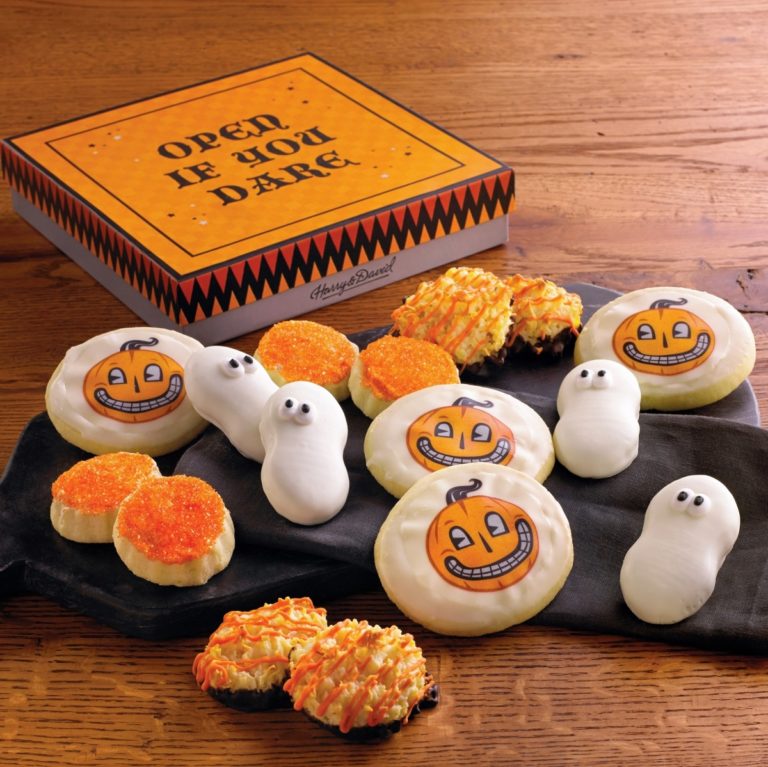 Meet the life of the party. These Halloween cookies offer something for everyone: dark chocolate-dipped macaroons, vanilla shortbread with orange sanding sugar and white chocolate-enrobed peanut butter sandwich cookies. Yum!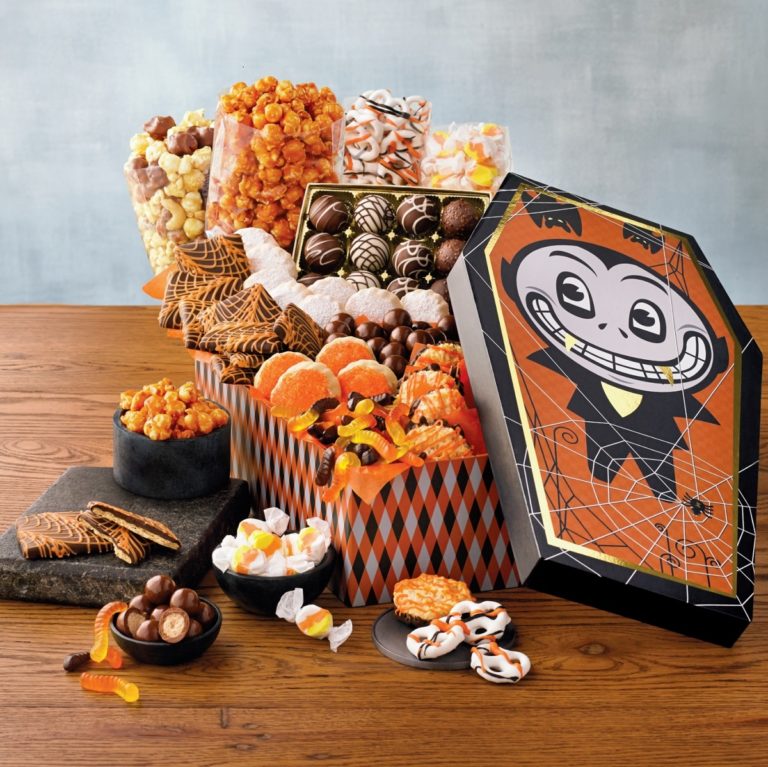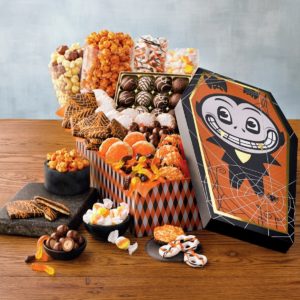 Spooky-cute (and reusable), this gift box is tricked out with so many goodies it's hard to know what to grab first. We're talking orange crème and milk chocolate Moose Munch® Gourmet Popcorn, signature chocolate truffles, dark chocolate-covered graham crackers, tasty cookies and more.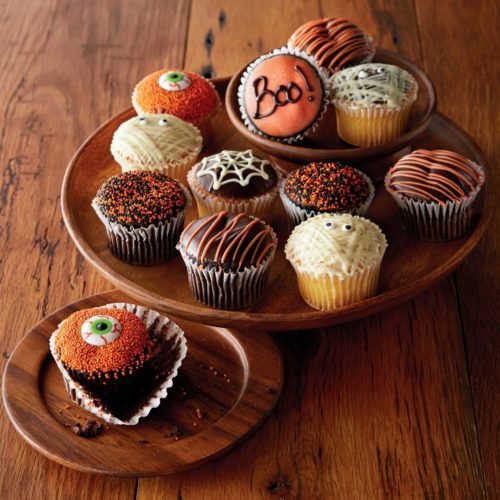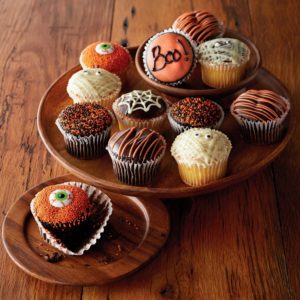 It doesn't really get much better than fresh-baked artisanal cupcakes. And when they're from Chicago's beloved more® bakery and decorated with witches hats, vampires and headstones? Beyond spooktacular! Each order comes with chocolate cream cheese, red velvet and chocolate cream ganache cupcakes.
Now what? Throw on your favorite costume, sharpen your pumpkin-carving knife and let the Halloween party planning begin.