Come with us Behind the Bar to learn about classic cocktails, how to pair drinks with food, and top-shelf recipes for shaking up some potent potables of your own. This orange margarita recipe from Jessica Merchant of How Sweet Eats is made with Cushman's HoneyBells and is like sunshine in a glass. It's time for margaritas!
When the calendar flips to winter, it's time to welcome in citrus season and all those bright colors. From oranges to grapefruits, these fruits taste like heaven when they're at their peak. I almost welcome a tangelo for dessert over a piece of chocolate. That's right, I said it!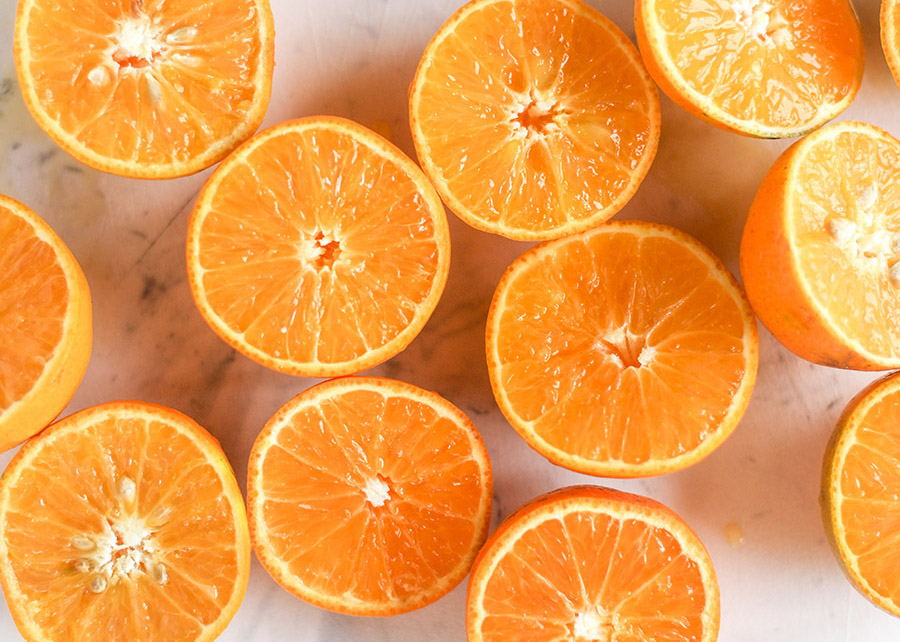 One of my favorite citrus fruits are HoneyBells, which are great for using in a margarita. The fresh sweet juice complements the smooth tequila and tart lime. While HoneyBells work great in this cocktail, they're only around for a short time each year, so when they're not available, you can substitute Cara Cara or Navel oranges. No harm done, no laws broken.
To make this drink even more irresistible, I like to add a touch of orange liqueur and simple syrup, and salt the rim for contrast. Make it on the rocks or add it to a blender with a bit of ice for a frosty margarita slush.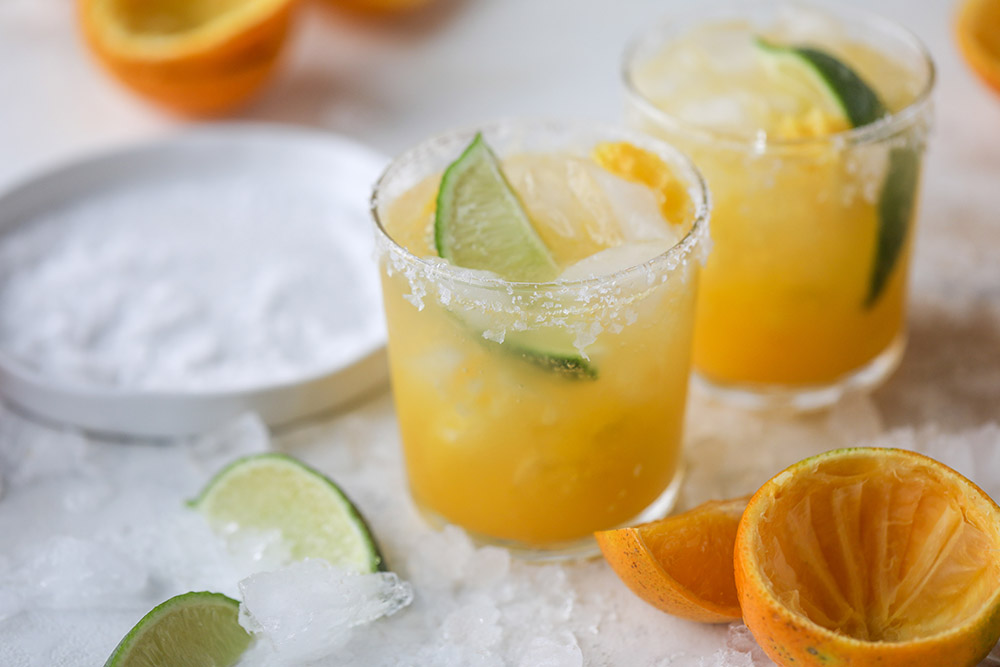 HoneyBell Orange Margarita
Ingredients:
salt

( for the rim)

2

ounces

orange juice

1 ½

ounces

silver tequila

1

ounce

orange liqueur

1

ounce

lime juice

(freshly squeezed)

1 ½

ounces

simple syrup

Orange wedges

(for garnish)

Lime wedges

(for garnish)
Instructions:
Rim the ridge of your glass with a lime wedge and dip in coarse salt.

Fill the glass with ice.

In a cocktail shaker, combine orange juice, tequila, orange liqueur, lime, and 3/4 ounce simple syrup with ice, and shake for about 30 seconds. Pour over ice, and squeeze in lime and add HoneyBell slices.
For simple syrup
Combine equal parts sugar and water, bring to a boil, and let sugar dissolve. Then, turn off heat and let cool completely.
Notes:
Pour the remaining simple syrup into a jar and seal it. It can remain in the refrigerator for up to one month.