Learn more about the wonderful world of wine in our series "Uncorked," in which we explore everything from winemaking and wine lingo to wine drinking and wine pairings. Learn how to pair your favorite food and wine for Christmas with these tips from sommelier Hillary Zio! Pour a glass, serve up your favorite dishes, and get ready to celebrate the holiday season in style.
The holiday season is one of the best times of the year for enjoying food and drinks with family and friends. Pairing the right wines with your favorite local dishes and family recipes can help elevate the experience from a family dinner to a gastronomic pairing extravaganza. Read on to put yourself into the most jolly of moods.
Wine for Christmas Brunch
Brunch is a wonderful way to start any holiday celebration whether it be Christmas, New Year's Day, or just an excuse to have some drinks in the morning on your day off. There's a wide variety of foods appropriate for brunch, but during the holidays I like to keep it a little lighter than usual because of the rich, heavier foods that will be served later.
Two good examples would be an artichoke mushroom and bacon frittata or a crab quiche duo, paired with one of my favorite brunch wines, the Harry & David Pinot Gris. It has a light refreshing flavor profile with enough body and intensity to stand up to the bold flavors of artichoke and mushroom in the frittata, as well as the richness of the egg custard in the crab duo.
Another classic brunch pairing perfect for the holidays is the Harry & David sparkling wine with the Wild Alaskan Smoked Salmon Trio. This wine pairs well with all three preparations of salmon, but the lemon dill would be my favorite as the herbaceous dill and bright citrus of the lemon fit perfectly into the bright minerality and under ripe fruit profile of the wine.
Wine for Christmas Dinner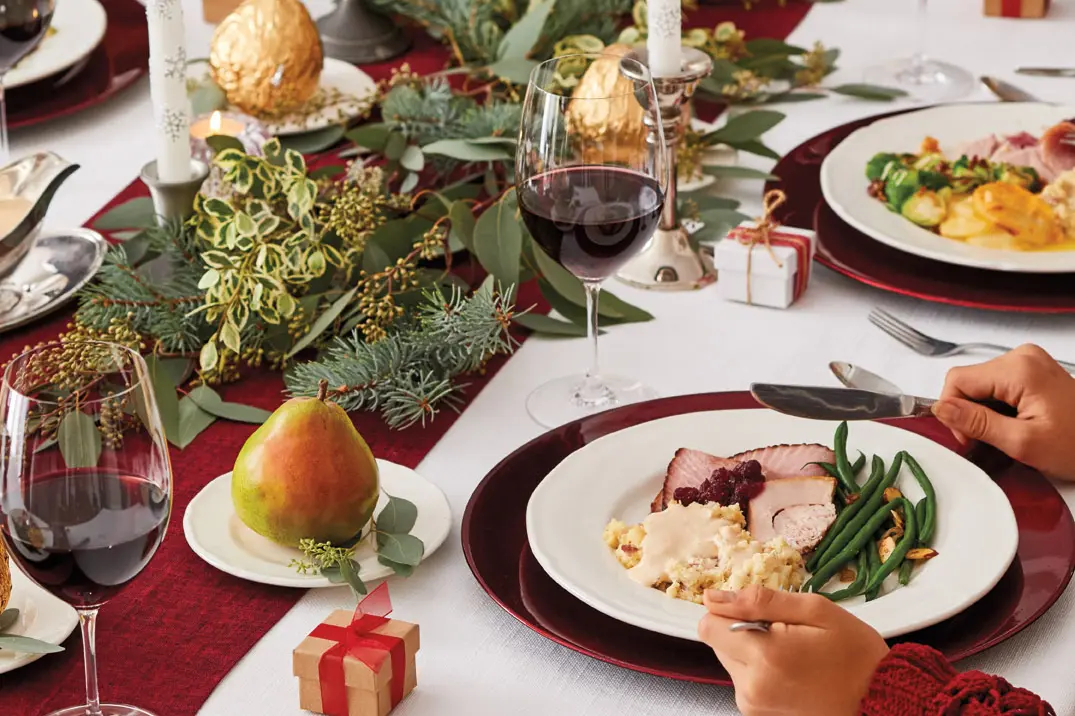 At Thanksgiving, where almost anything pairs well with turkey, I try to focus more on the sides. However, with regards to wine pairing for Christmas, the main course should be the driving factor behind the wine you choose for the whole meal. If you're leaning towards something heavy, like a prime rib roast or a chateaubriand, the Harry & David Reserve Cabernet is a great choice. This full-bodied wine, with a complex flavor profile of blackberry, cocoa, coffee beans, and hints of vanilla, is a great match for the equally-as-complex flavor profile of a roast. The long cooking time and judicious seasoning combine to give each bite a big burst of flavor, with a sip of wine afterwards helping to lengthen and enhance the experience.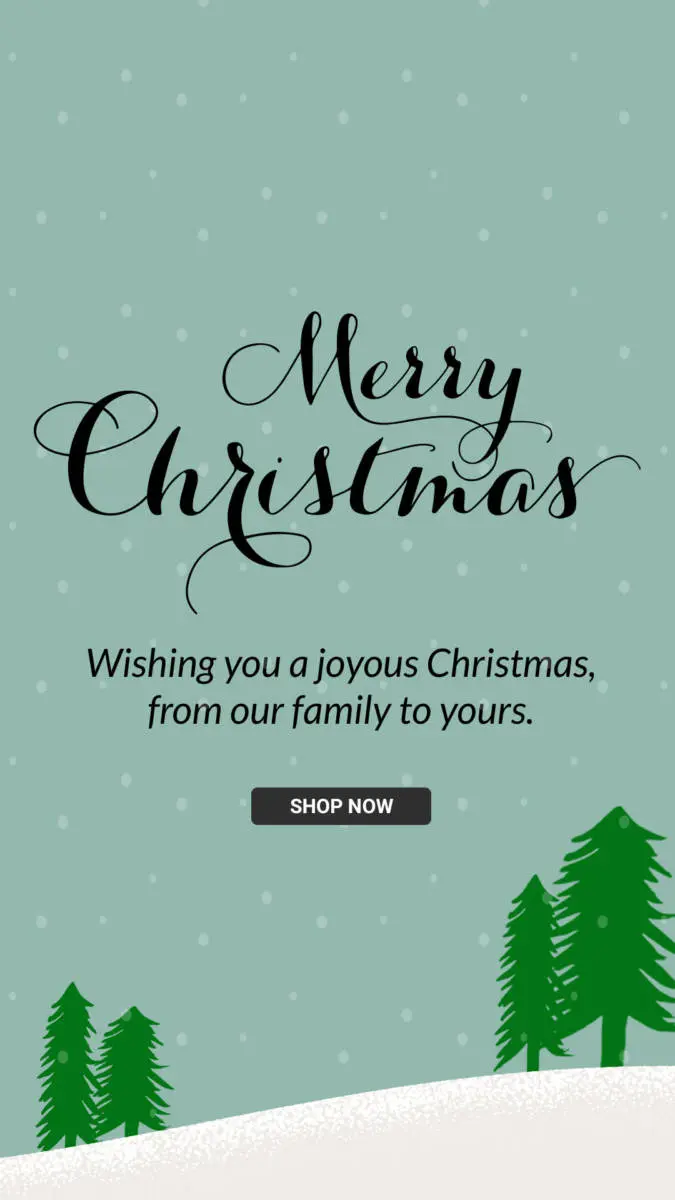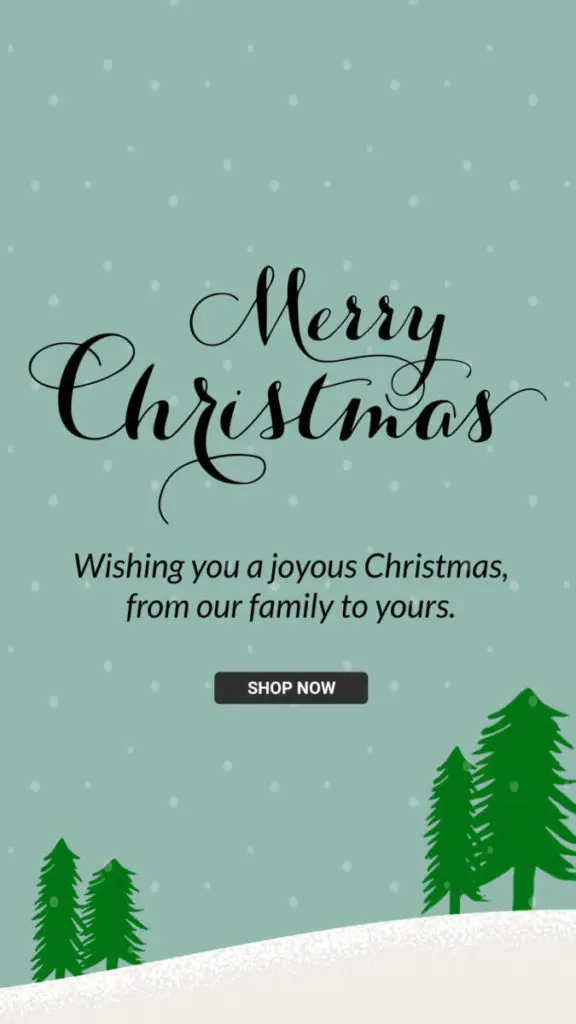 If you are serving something lighter, like a glazed carving ham, spiral ham, or crown pork roast, turn to the to the Harry & David Royal Crest or Pinot Noir. These wines are a bit lighter than the Cabernet, with a red fruit profile of raspberries and cherries as well as a medium body and softer tannin (the stuff in grape skins that makes your mouth dry) that won't overpower the more subtle elements of the sweet and savory flavors in either the hams or the crown roast.
Celebrating with the Feast of Seven Fishes
On Christmas Eve, many families observe the Feast of the Seven Fishes, a predominantly Italian-American tradition originating from Southern Italy that commemorates the wait for the midnight birth of baby Jesus. Typically, families refrain from eating any meat until their dinner on Christmas Day, and instead prepare seven different seafood dishes or in some cases, one big fish stew or seafood bake for Christmas Eve. These usually include some preparation of a salted cod, salmon fillets, shrimp and squid salads, and pastas, among other offerings.
Harry & David Chardonnay is a great choice to pair with these dishes as it won't overpower the subtle flavors of the seafood while adding complexity to the simple, more straightforward ingredients that usually accompany seafood preparations.