Looking for a mouthwatering lamb burger recipe with a twist? Cook up these unique grilled lamb burgers with pita bread, yogurt and mint for a Mediterranean-inspired treat that everyone will enjoy.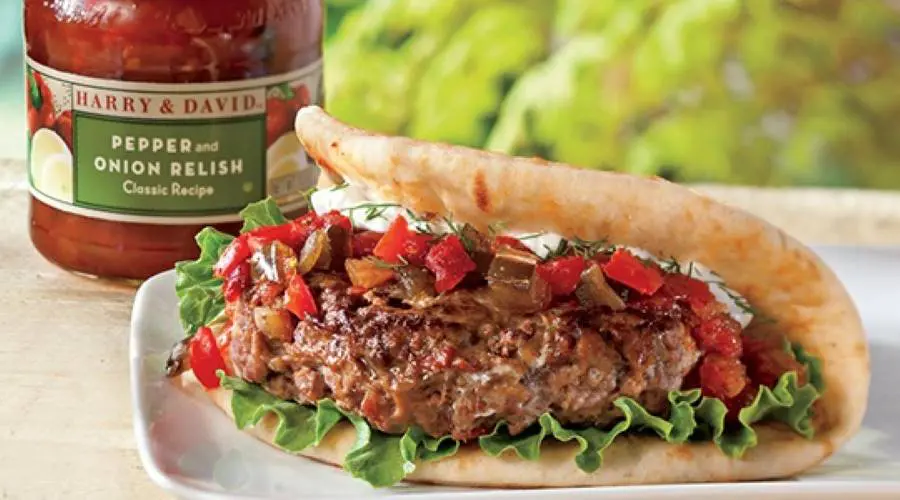 Lamb Burgers with Pepper and Onion Relish
Ingredients:
1-1/2

pounds

ground lamb

½

cup

Harry & David® Pepper and Onion Relish

salt and pepper

(to taste)

Olive oil

pitas

(served heated)

Greek yogurt

mint leaves

(fresh)
Instructions:
Combine the lamb with the pepper and onion relish, salt and pepper.

Form into 8 patties and brush with olive oil.

Grill the patties until medium rare, about 8 minutes, or medium, about 10 minutes, turning frequently.

Split the pita bread and place a patty in each half. Top each patty with pepper and onion relish, drizzle with yogurt and sprinkle with mint. Serve immediately.
Notes:
If you try this recipe, please let us know. We'd love to hear how it went.