Roberta is a copywriter at Harry & David. Here, she shares her memories of being a young mother celebrating Hanukkah with her family and why the Harry & David selection of Hanukkah and Kosher Gifts is special.
The kids and I would spend much of the afternoon in the kitchen making Hanukkah cookies. They had such fun mixing and rolling out the dough, pressing in the cookie cutters and doing their best to decorate each cookie. They would get so excited knowing their grandparents would be visiting later in the day.
My daughter's and son's eyes shone with delight as Grandma Rhoda lit the candles. Then there were smiles all around as everyone would join in songs of celebration. And of course Grandpa Marvin always brought them gelt and handsomely wrapped presents.
The kids are grown now and live too far away to visit often. But keeping alive the fond memories of Hanukkah celebrations we shared in the past is important. That's why I'm really glad to see that Harry & David offers a beautiful selection of Hanukkah and Kosher Gifts.
The Kosher Gift Basket Classic is filled with wholesome goodies. It's sure to make Hanukkah that much more special with gourmet nuts, premium dried fruits, jordan almonds, clover honey and our Royal Riviera® pears.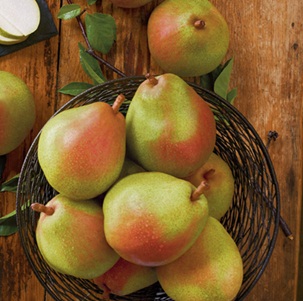 The Kosher Breakfast Gift Basket contains Wolferman's® Signature English Muffins, a variety of scones, honey, strawberry preserves and cinnamon bun pancake mix. It's enough to serve a family of four an awesome brunch.
The Hanukkah gifts selection includes chocolate truffles, a basket of kosher gifts with wine, Northwest smoked salmon, fruit baskets and more. This year I'm sending my daughter the White Amaryllis Plant Gift. I can picture it blooming on her kitchen table as she shares Hanukkah stories with her roommates. I expect my son will enjoy serving the Wild Alaskan Salmon Trio with wine to a gathering of close friends.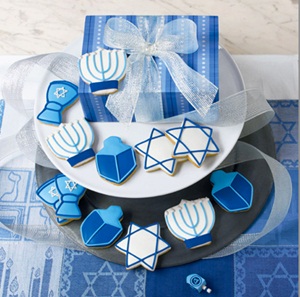 Usually Hanukkah is in December. However, this year, it begins at sundown on November 27, which is the day before Thanksgiving. Happy Hanukkah and a gracious Thanksgiving to all.