I could seriously live on caprese salad all summer long! It is hands-down my favorite salad to make and enjoy when sun-ripened tomatoes are at their peak. Even in the simple of combination of tomatoes, basil, and mozzarella transports me to a small, outdoor terrazza in Italy.
Some days, though, I want to take my caprese salad to the next level. When those moments strike, I have a few easy tricks up my sleeve that help me do that. My favorite trick? Adding fresh fruit like Oregold Peaches. You're definitely going to want to give this simple addition a try!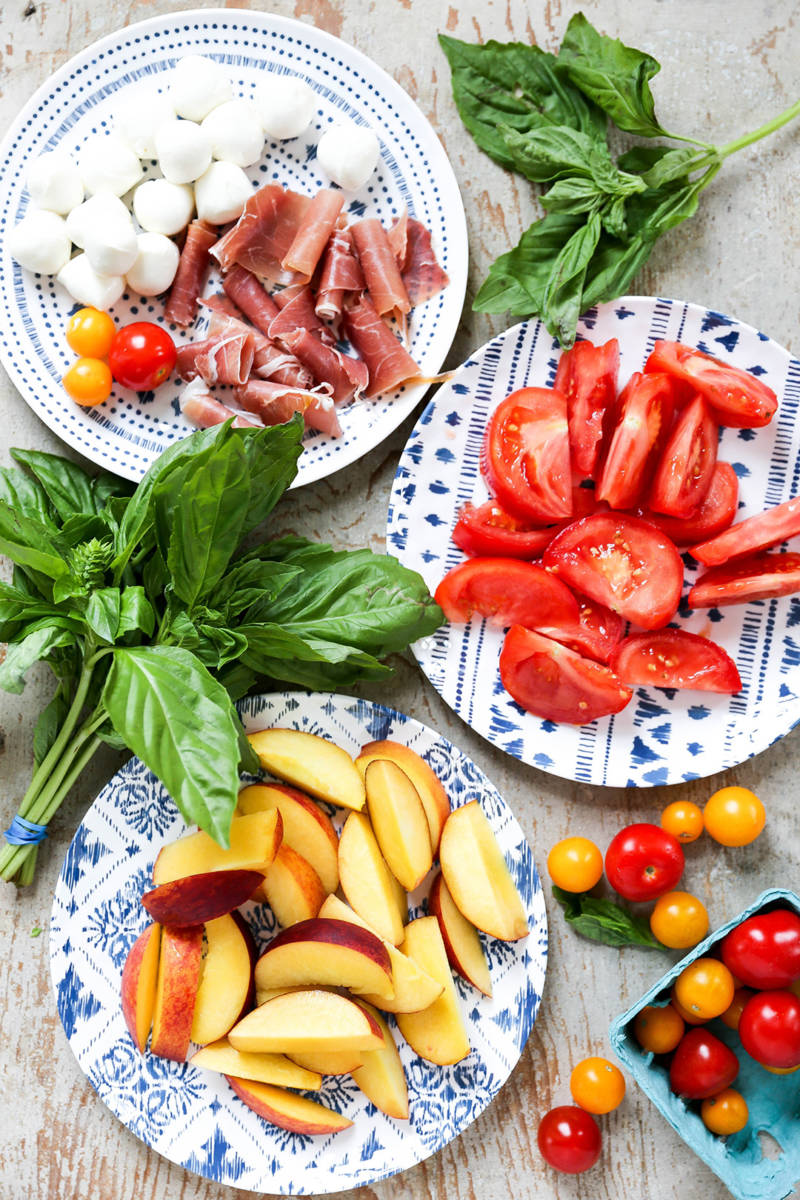 First, I'll use a mix of tomatoes because I just love the contrast of colors and shapes between a few big wedges of heirloom tomatoes and a little handful of round cherry tomatoes. Second, I add in some rolled prosciutto for an extra salty punch. This really helps the salad feel like a full meal! And third, I toss in some juicy, perfectly-ripe peaches. The sweetness from the peaches mingles perfectly with both the acid from the tomatoes and balsamic vinegar, as well as the salt from the prosciutto and mozzarella cheese. It's a dreamy, well-balanced combination that takes advantage of all the best flavors of the season.
Since there are already so many wonderful flavors going on in this Peach Caprese Salad with Prosciutto, I keep the seasoning and dressing to a minimum. Feel free to adjust it to suit your taste preferences by adding more or less balsamic to the recipe.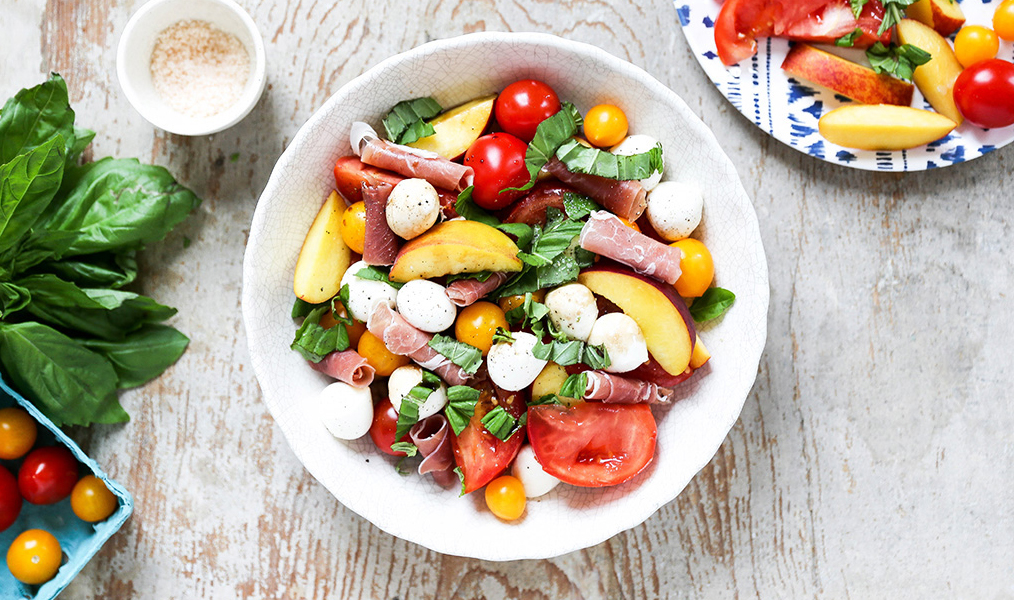 Caprese Salad with Peaches and Prosciutto
Ingredients:
3

Oregold Peaches

(pitted and sliced into wedges)

2

medium

tomatoes

(heirloom, sliced into wedges)

1

cup

cherry tomatoes

8

ounces

fresh mozzarella cheese balls

(Ciliegine "cherry size", drained)

¼

cup

extra-virgin olive oil

¼

cup

balsamic vinegar

1

teaspoon

salt

½

teaspoon

black pepper

2

ounces

prosciutto

(cut into strips and rolled)

½

cup

fresh basil leaves

(torn)
Instructions:
In a large bowl, gently toss together the sliced peaches, sliced tomatoes, cherry tomatoes, and mozzarella cheese while you drizzle in the olive oil and balsamic vinegar and sprinkle in the salt and pepper.

Fold in the prosciutto and basil leaves.

Divide the salad between plates and enjoy.
Check out this other unique peach salad recipe that we love: Peach Panzanella Salad.