Je vais prendre un verre di pinot gris, s'il te plait. Or should I say, Un bicchiere di pinot grigio, per favore? When it comes to the beloved white grape — known as pinot gris in France and pinot grigio in Italy — does it come down to just the way you say it? To answer that, let's go back to its dark roots.
Friends, Romans, countrymen, lend me your vines!
Pinot gris (aka pinot grigio) is a mutation of the red pinot noir grape. Pinot noir — whose name is derived from the French word for pine (pinot) and black (noir), given that the fruit cluster resembles pinecones — has been cultivated in France since the 1st century AD.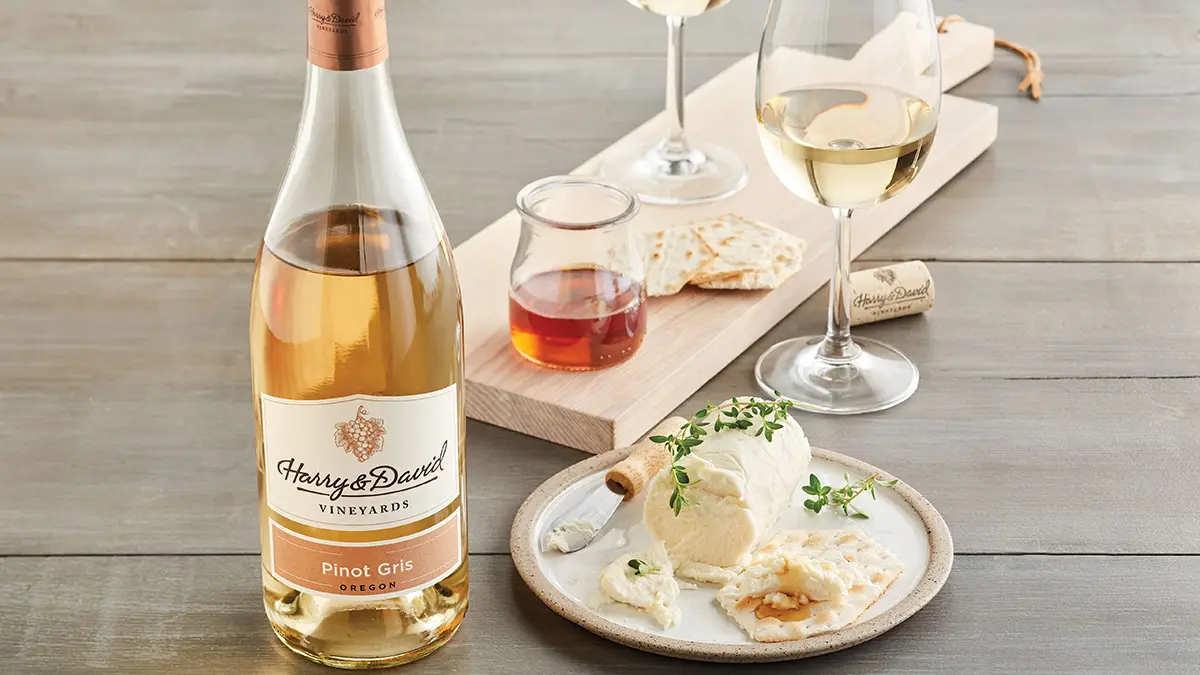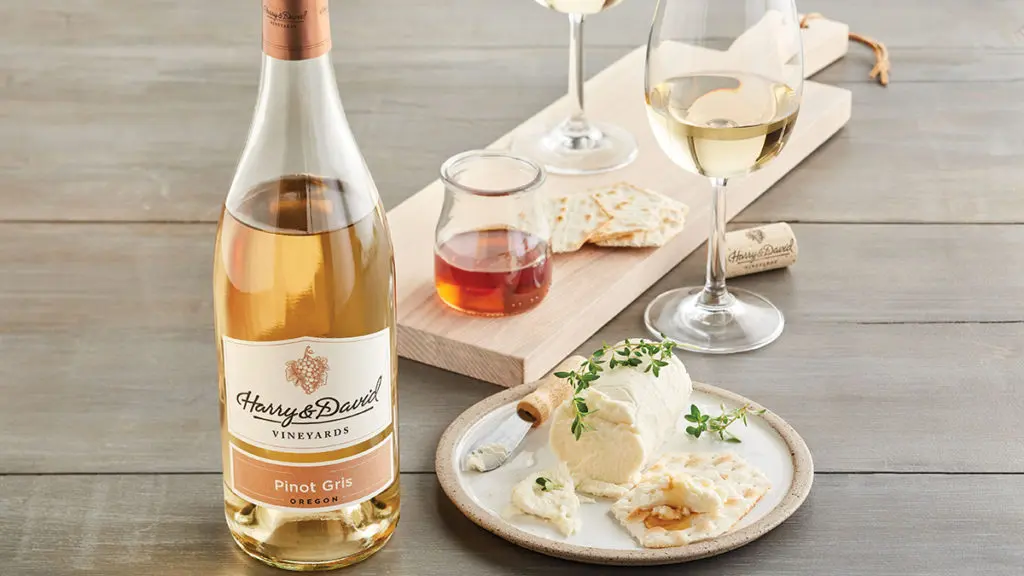 Scientists believe the vines of pinot noir arrived in France via the travels and conquests of ancient Romans. DNA evidence directly links pinot noir grapes found in Roman archaeological sites and the modern-day French pinot noir varietal grown predominantly in the Burgundy region. The earliest account of pinot noir grape growing in Burgundy dates to the 14th century, while the first recorded white grape mutation of the red pinot noir grape happened in a French vineyard in the 1700s.
This new, mutated grape was dubbed pinot gris, or "gray" cone, for its gray hue. Pinot gris vines were brought to Italy and planted in the 19th century. There, they became known as pinot grigio, the Italian word for "gray."
Same grape, same wine…right?
Not so fast, amore.
While it's true that the grapes share a provenance, or origin, in the vineyards of France, winemaking involves myriad factors — the most important being the soil and climate in which the grapes grow. Next in order of importance, some may argue, are the growing practices of the winemaker and their expression of regional tradition combined with personal taste. For example, winemakers who grow pinot gris in Alsace, France — a region known for its cool climate and diverse soil composition, including layers of millions of years old hardened volcanic ash — produce different styles of pinot gris.
These styles include dry, sweet, and somewhere in between, called "off dry." Each is unique in personality but typically lush and full bodied, with rich tropical fruit and characteristic smokiness.
While in the northeastern Italian region of Friuli Venezia Giulia, pinot grigio grapes thrive in chalky, sandstone soil, and winemakers pick the grapes earlier than their French counterparts do. The Italian practice of winemaking impacts the development of sugar in the grape, yielding a wine that is loved for its dry, crisp, brilliant acidity — all the better to cut through the famous Prosciutto di San Daniele produced in the same region. "What grows together, goes together," as the adage goes.
Saluté! Santé! Cheers!
Whether you're a Francophile, Italophile, or just wishing to explore great tasting white wine this summer, now's the time to raise your glass to one of the world's most storied and widely planted varietals.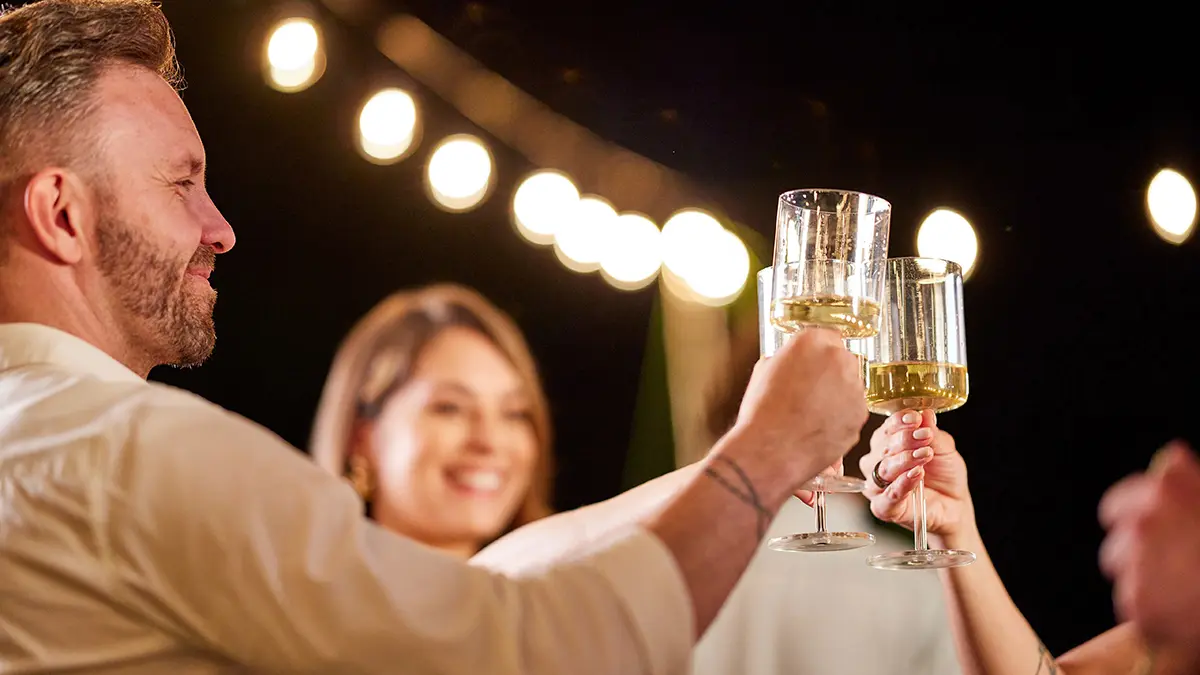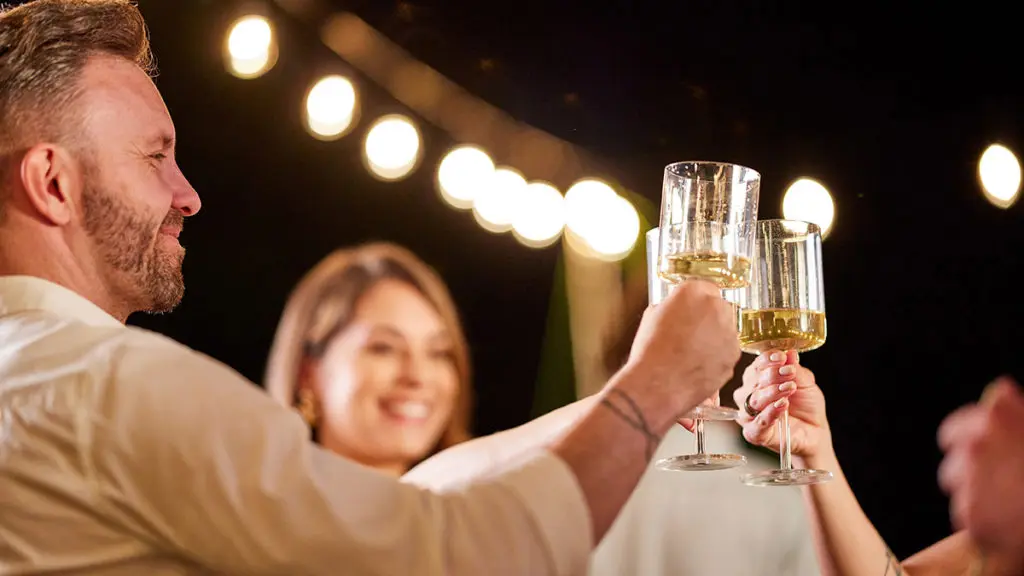 Beyond the production in France and Italy, winemakers grow pinot grigio/pinot gris with great success in vineyards worldwide, including parts of eastern Europe, New Zealand, South Africa, California, and Oregon.
In the United States, the terroir (the combination of how the soil, climate, and sunlight impacts the grapes) of the award-winning winemaking region of the Oregon Willamette Valley shares similarities with that of France. And the winemakers there take their cue more from the French than the Italian winemaking style. Cool nights and a growing season that extends well into the fall allow pinot gris grape clusters to hang on the vine and develop fruit-forward flavors.
Pinot gris wines from Oregon, such as Harry & David Pinot Gris, are remarkably versatile. The best of these white wines showcases a range of ripe lemon, papaya, peach, and notes of herbs and honey on the palate but also offers a refreshingly crisp acidity one may associate with a fantastic Italian pinot grigio…
The best of both worlds, we'd say!
What to pair with pinot gris
The myriad expressions of pinot gris from around the world can complement almost any dish. Here are some of our favorite pairings.
Charcuterie
Pinot grigio from the northern Italian regions of Friuli Venezia Giulia and Trentino-Alto Adige offers rich, lush fruit, herbal notes, and excellent minerality counterbalance for a charcuterie board full of rich cheeses, meats, salty snacks, and spreads. Domestic pinot gris from Oregon, which provides similar characteristics, is a great pick, too.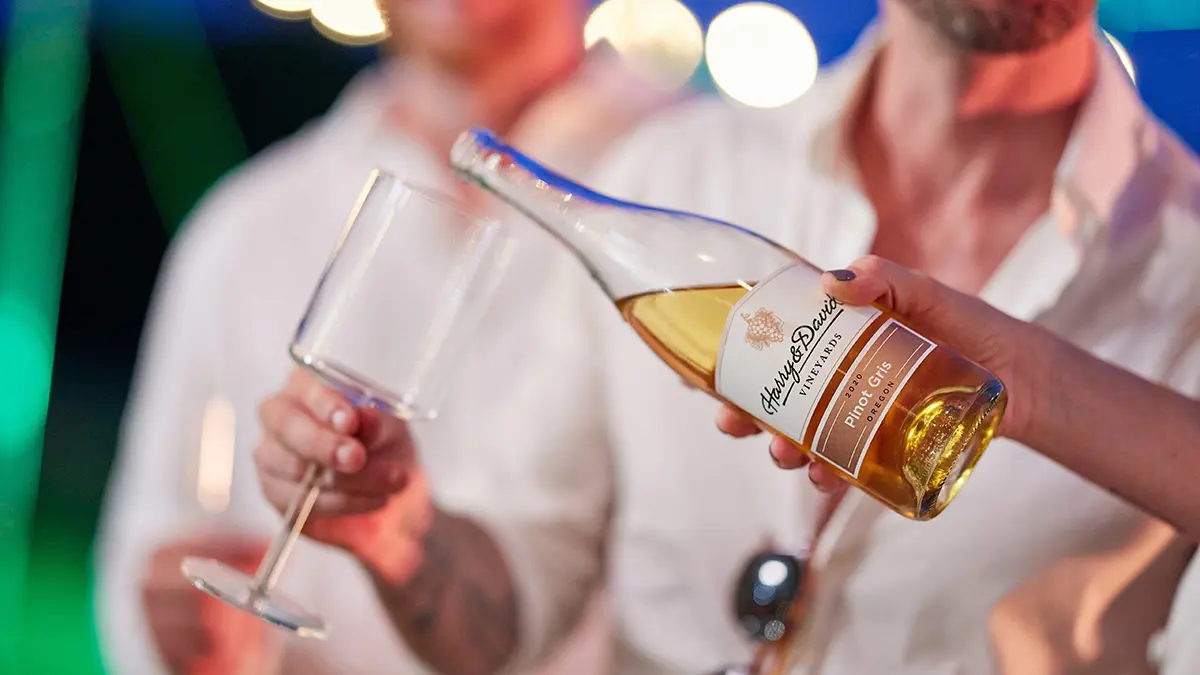 Salads, roasted vegetables, and pizza
Choose a dry, crisp style of Italian pinot grigio with a light fruit bouquet, such as one from the Lombardia region, to enhance, rather than overpower, the earthy, herbal flavors in salads, roasted vegetables, and pizza. Look to these leaner styles in wines labeled pinot gris or pinot grigio from Austria, Slovenia, and Hungary.
Fish, seafood, and white meat
Select lighter-bodied Italian pinot grigio for whitefish and shellfish dishes, such as cod, clams, and briny oysters. J Vineyards Pinot Gris is also great pick! For oilier fish and seafood, such as salmon, scallops, and shrimp, pair with a "dry" viscous French pinot gris to complement the richer texture. Look for a pinot gris with notes of smokiness to enhance grilled meats like chicken and pork.
Robust meats and spicy fare
Choose an "off-dry" style of French pinot gris for its powerful fruit and notes of complex spices, which pair perfectly with spicy Indian curries and gumbo. Traditionally, in Alsace, this pinot gris, which falls between dry and sweet, is savored with venison. "Off-dry" pinot gris is a keeper for kebabs, burgers, and even lamb.
---

---
Desserts
A small amount of sweet pinot gris is produced in Alsace and labeled as vindange tardive. This wine is a perfect companion to a sharp cheese and desserts laced with chocolate or citrus — such as key lime pie and lemon meringue — and roasted pears. Domestic wines made in this style in California and Oregon have "late harvest" pinot gris on their label.