When I was a kid, my favorite thing to order at a restaurant was a Shirley Temple. I felt so fancy and grown up when that sweet, fizzy pink beverage showed up in front of me. I was on cloud nine!
This fond childhood memory inspired me to create an equally tasty but slightly more nuanced non-alcoholic beverage celebrating winter citrus: an orange mocktail.
Making the orange mocktail
Mandarin oranges are exceptionally juicy, making them perfect for squeezing, and the ginger beer adds the perfect amount of effervescent fizz to this mocktail. The added ginger flavor balances the sweetness of the orange juice and grenadine nicely — plus, it makes these orange mocktails feel more like an adult beverage!
To finish these drinks, add one to two dashes of Angostura bitters and a slice of orange for garnish. Pair them with a cheese plate for a night in with friends.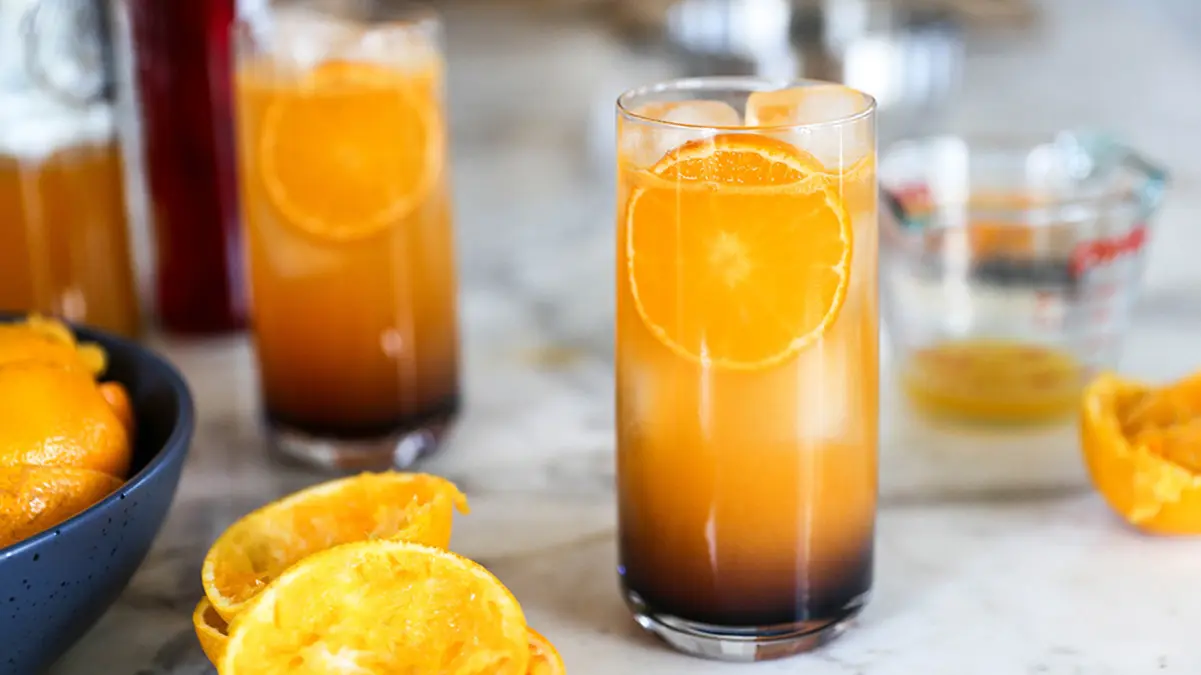 Orange Mocktail
Ingredients:
4

tablespoons

grenadine syrup

4

ounces

ginger beer

2-4

dashes

Angostura bitters
Instructions:
Slice the oranges in half and squeeze them until you've collected 1 1/2 cups (12 ounces) of juice. Strain the juice through a fine mesh sieve into a clean container. Discard any pulp and seeds.

Fill two glasses with ice. Divide the strained orange juice between the two glasses. Add 2 tablespoons of grenadine syrup to each glass (it will naturally sink to the bottom of the glass). Top each glass with 2 ounces of ginger beer and one to two dashes of bitters.

Garnish with orange slices. Stir before serving.
Notes:
While bitters do technically contain alcohol, they are used at a very small volume in this recipe. It's similar to how we use vanilla extract, which is an alcohol-based flavoring agent, in cakes and cookies.
---