Thanksgiving marks the unofficial start to the holiday season, a time most folks look forward to all year. It's a day when we enjoy lots of (perhaps too much) grub and grog with friends and family. But how will a feast like a complete Thanksgiving dinner get made?
You probably have just one oven, when in reality you need three. You start setting reminders to defrost the turkey around Halloween. And you drive around to eight supermarkets every year looking for Adirondack blue potatoes because Aunt Linda refuses to eat sweet potatoes, or anything orange for that matter. Needless to say, Thanksgiving is also the start to the season of wondering how you're going to pull all this off.
Luckily, if you know how to use a mouse or tap your finger on a screen, you can get your Thanksgiving dinner delivered right to you.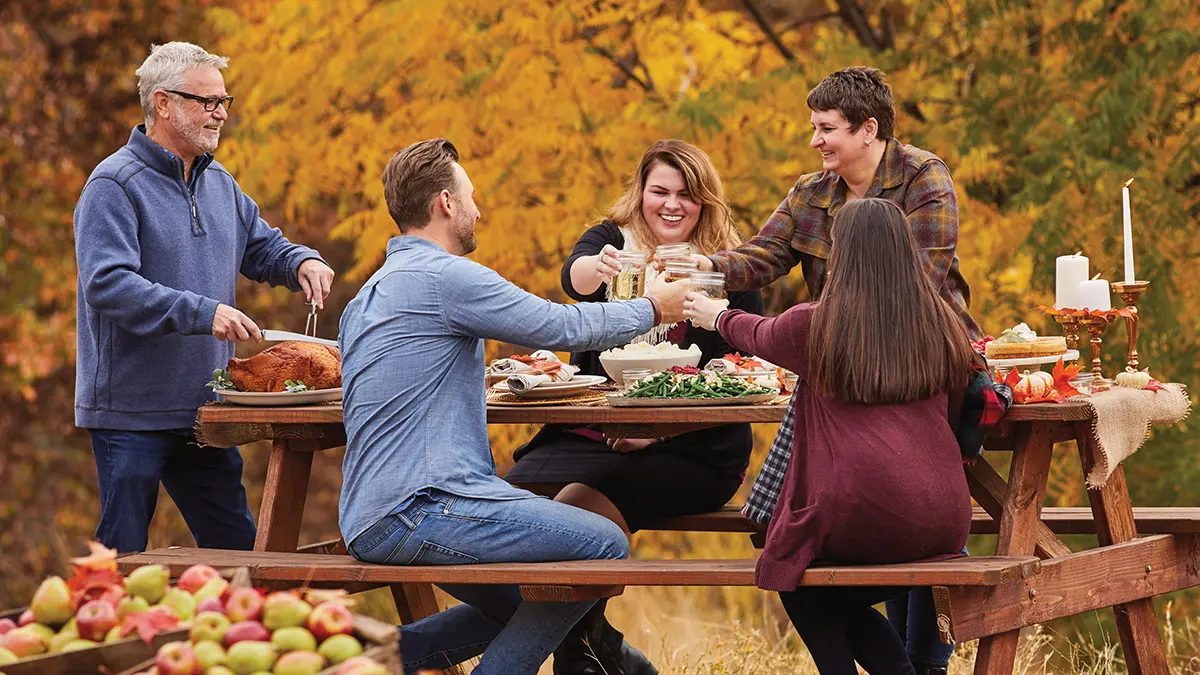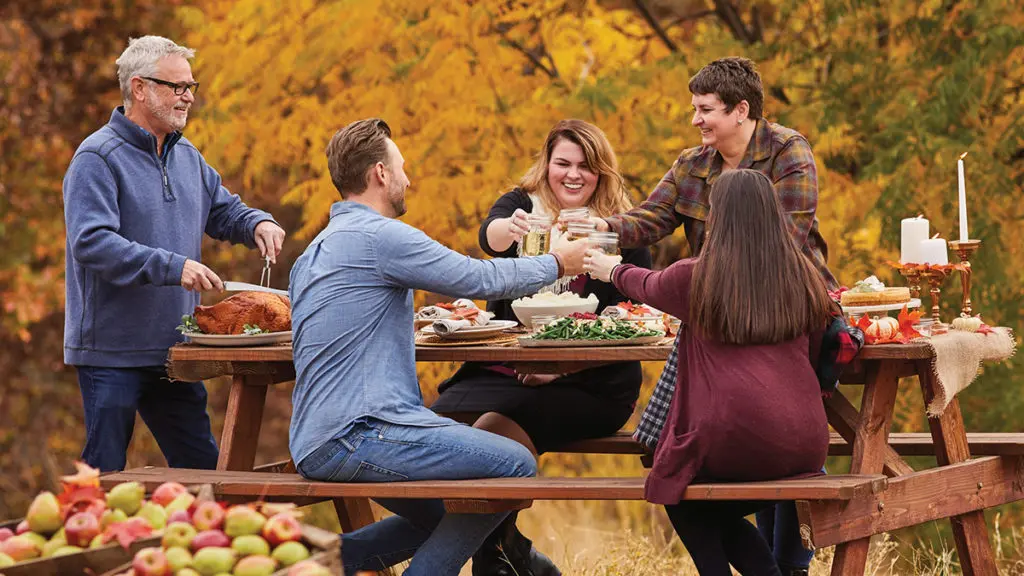 To make the holiday less stressful, we've developed three delicious menus to serve up a complete Thanksgiving dinner in just five clicks. Just click the link, add the item to your cart, and sit back and wait for your food to arrive. As far as Aunt Linda goes, well, just tell her the invitation must have gotten lost in the mail.
Turkey Tip: In choosing the right size of bird for you and your guests, we recommend one pound of turkey per adult and a half pound of turkey per child, plus a little more for second helpings and leftovers.
Classic Thanksgiving dinner (serves 4-6 adults)
Click 1: Main course
The 10-pound Harry & David oven-roasted turkey is a traditional table showstopper. Seasoned and roasted to perfection, this meaty bird arrives at your doorstep pre-cooked. You'll just need to pop it in the oven for a quick reheat, and then it's ready to serve.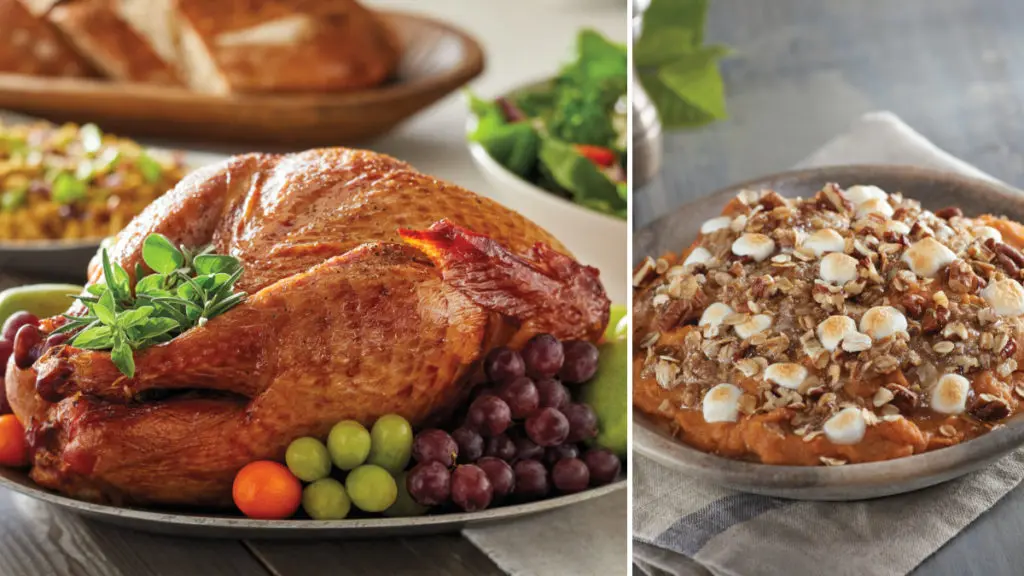 Click 2: Side dishes
Sweet potatoes with a touch of, well, sweetness and marshmallow-y goodness are a must-serve at Thanksgiving. Harry & David takes care of the peeling and prep work with its creamy, whipped brown sugar sweet potatoes in an oven-safe casserole dish.
To round out your savory holiday plate, we propose a side of snap peas and carrots tossed in a delectable Parmesan-bacon cream sauce. As everyone knows, everything's better with bacon.
Click 3: Dessert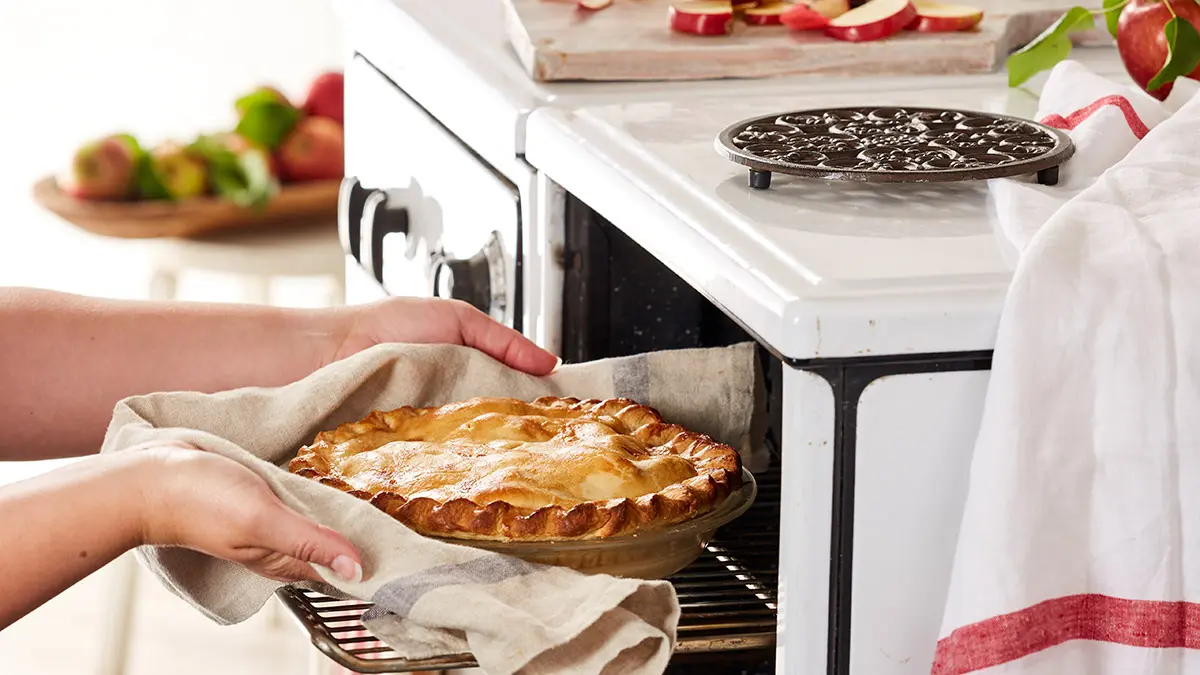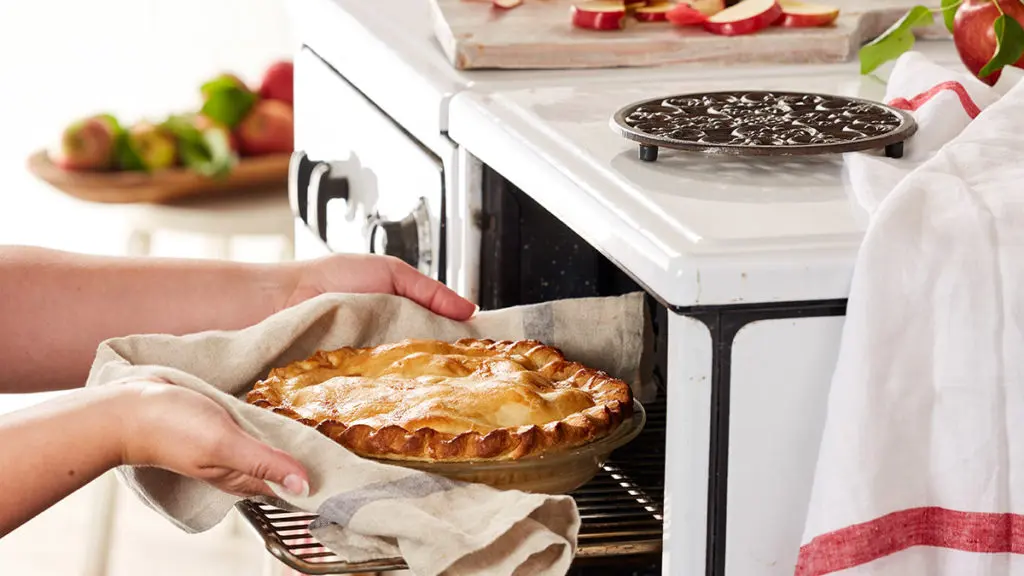 Put that rolling pin away. Instead, get Thanksgiving dessert delivered and pop this classic apple pie in the oven and within minutes you'll have the smell of warm cinnamon and apples wafting through your kitchen. This pie smells so good, your guests will want to skip the turkey and go right to the dessert course.
Click 4: Wine
Whether you prefer red, white, or rosé — or all three — this wine trio will fill everyone's glass for the perfect pre-dinner toast. We recommend a classic combination of pinot noir rosé, sauvignon blanc, and pinot noir. Just not in the same glass.
Click 5: Tabletop décor
Choosing a classic Thanksgiving dinner doesn't mean you're stuck with an old-school cornucopia for a centerpiece. Swap out that stale woven basket for a low-profile ceramic pumpkin adorned with seasonal sprigs and scents that will complement any table setting.
Modern Thanksgiving dinner (serves 4-6 adults)
Click 1: Main course
If you're looking to welcome family and friends with a twist on tradition, a 10-pound hickory-smoked turkey from Diestel Family Ranch in Northern California is the perfect departure. Slow cooked over natural hardwood, this turkey arrives ready to be warmed and then served. All you're left to do then is carve it!
Click 2: Side dishes
Turn your typical potatoes up a notch by swapping in these flavor-packed Gruyère and garlic gourmet mashed potatoes. You'll never go back to those basic milk and butter mash of Thanksgivings past (and don't get us started on boxed potato flakes…shudder, shudder). If your guests love cheese as much as we do, delight their taste buds with a side of spinach. This isn't the "bland from a can" version that Popeye pounds. Artfully creamed together with Parmesan, mozzarella, half and half, butter, and a dash of oregano, this spinach is not for the dairy faint of heart.
Click 3: Dessert
Sure, anyone can serve pie for Thanksgiving — but you're not just anyone. So might we suggest a decadent New York-style pumpkin cheesecake. This seasonal, limited-edition dessert pairs two layers of cheesecake flavors — classic and pumpkin — wrapped in a delicate graham cracker crust. One bite of this and you'll be tawkin' like you're from Brooklyn in no time.
Click 4: Wine
Pairing a modern take on traditional Thanksgiving means thinking outside the wine box. The Vintner's Choice trio of California red and white wines taps into award-winning California wineries to bring you a crisp pinot gris (J Vineyards), silky pinot noir (Talbott), and robust merlot (Frei Brothers).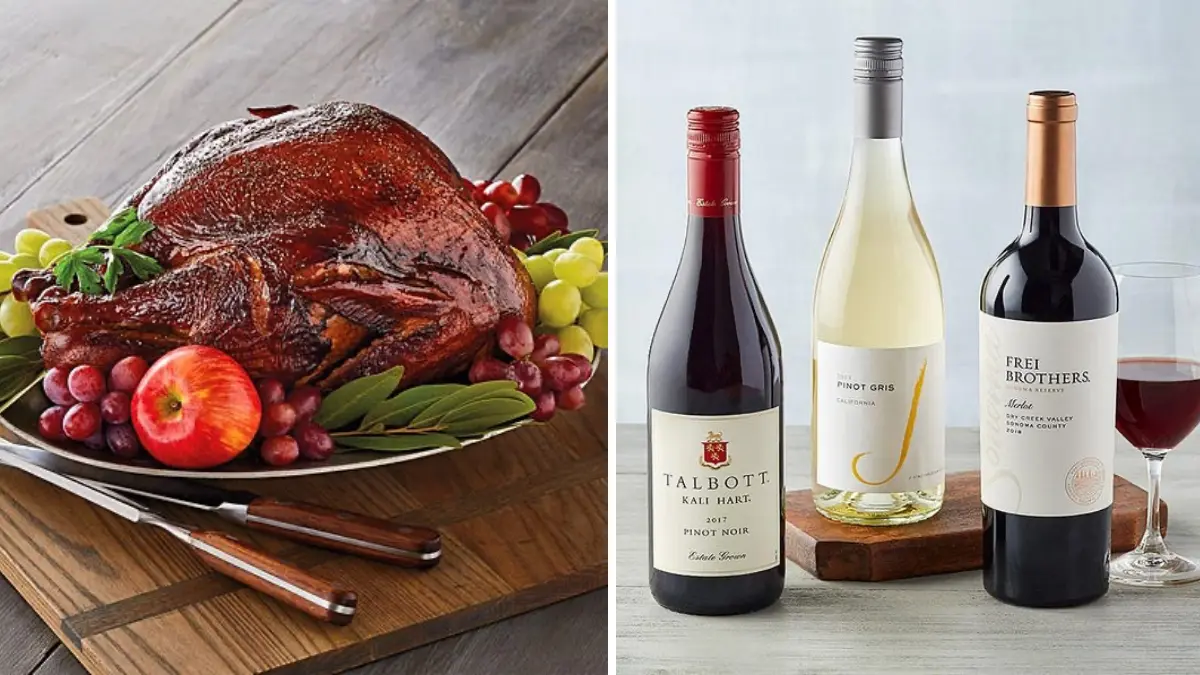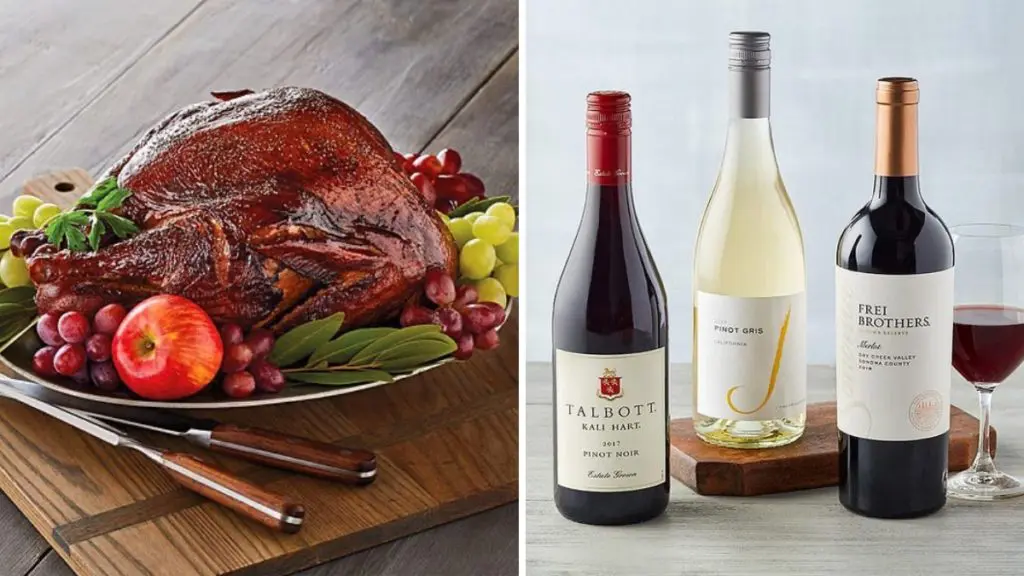 Click 5: Tabletop décor
Nothing says Thanksgiving like rosemary, sage, and thyme. Instead of a classic centerpiece of flowers or candles, invigorate your guests' senses with a rustic box filled with fragrant, seasonal herbs.
Thanksgiving dinner for two
Click 1: Main course
A more intimate get-together calls for a menu trimmed down on portions, not flavor. A chicken Wellington — tender chicken breast and mushroom duxelles hand-wrapped in puffed pastry — offers all the fragrant flavors of the season in a single-serving portion.
Click 2: Side dishes
A main dish like chicken Wellington calls for a savory side, like, say, these scrumptious supreme twice-baked potatoes. These beauties are topped with all the fixins: bacon, cheddar cheese, butter, and sour cream.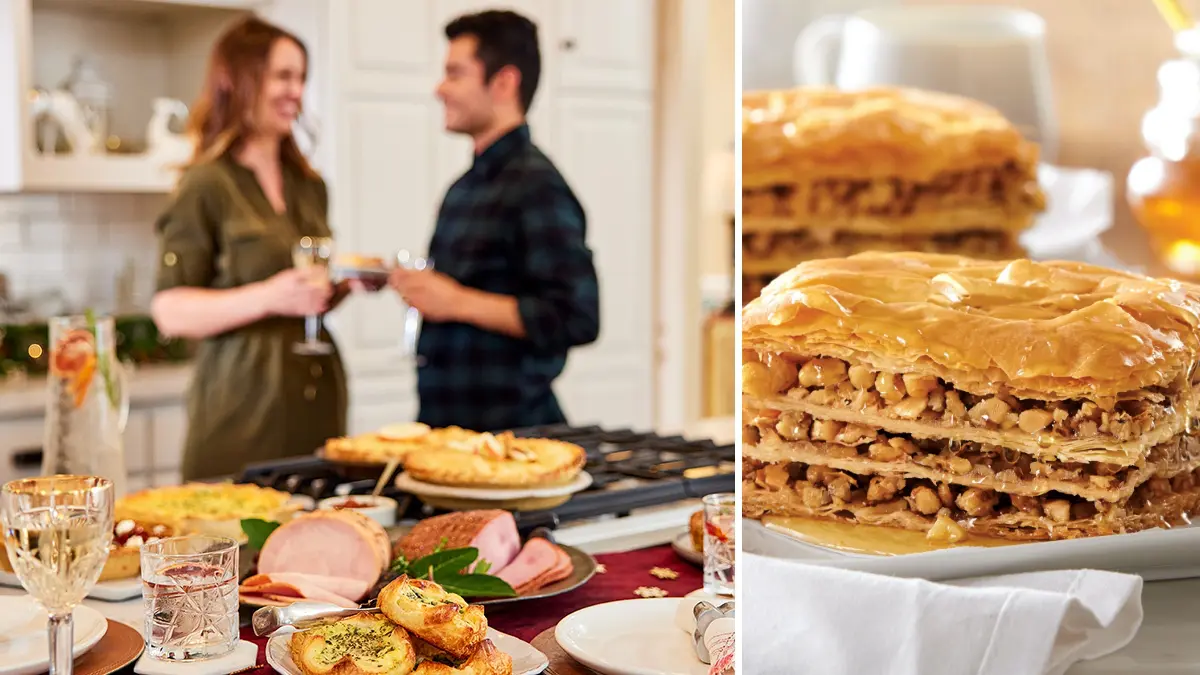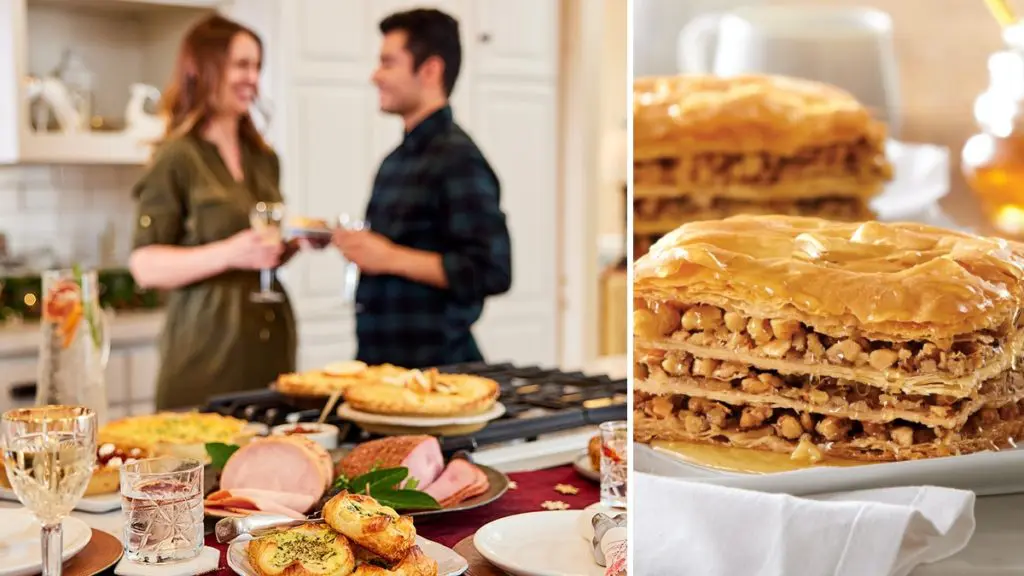 Scaling down in size doesn't mean skipping the greens. The black truffle oil and shaved truffles in these aptly named black truffle and almond green beans perfectly highlight the mushrooms and herbs in the chicken Wellington.
Click 3: Dessert
Finish your Thanksgiving dinner for two with a duo of baklava. This traditional Greek dessert serves up layers of minced walnuts, butter, cinnamon, honey, and a splash of lemon in flaky phyllo dough.
Click 4: Wine
The beauty of a menu comprising buttery chicken, earthy mushrooms, black truffles, and loaded potatoes is that, wine wise, you can go any way you want. With the Harry & David white and red wine duo, you get the best of both worlds: a red blend that spans the palate of lighter to richer foods and a crisp pinot gris that brightens your palate with balanced acidity.
Click 5: Tabletop décor
A smaller table means eschewing a traditional centerpiece that could feel overwhelming. A novel, space-saving idea for ambience is a reclaimed wood succulent centerpiece that inspires the rustic feeling of harvest.
Turkey alternative ideas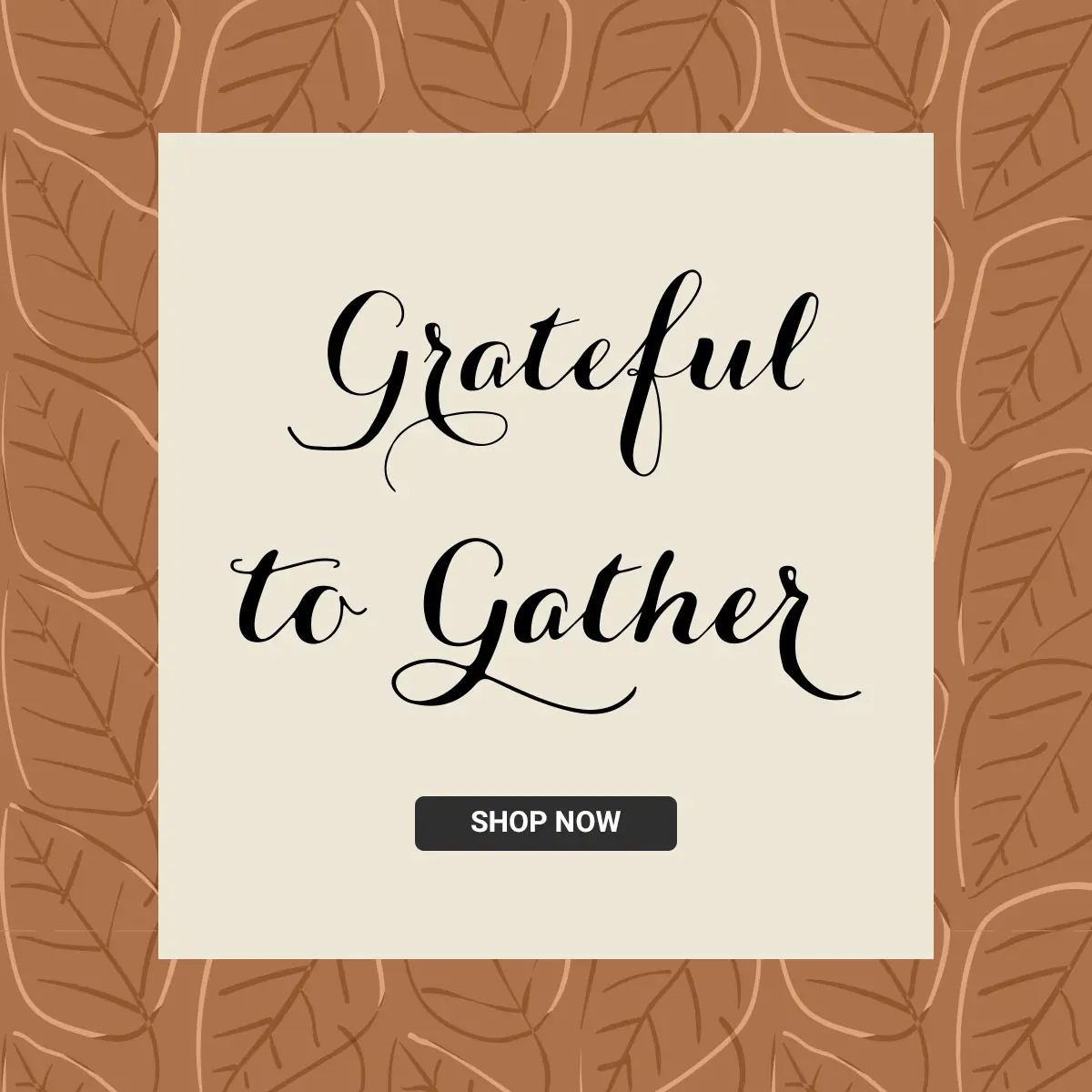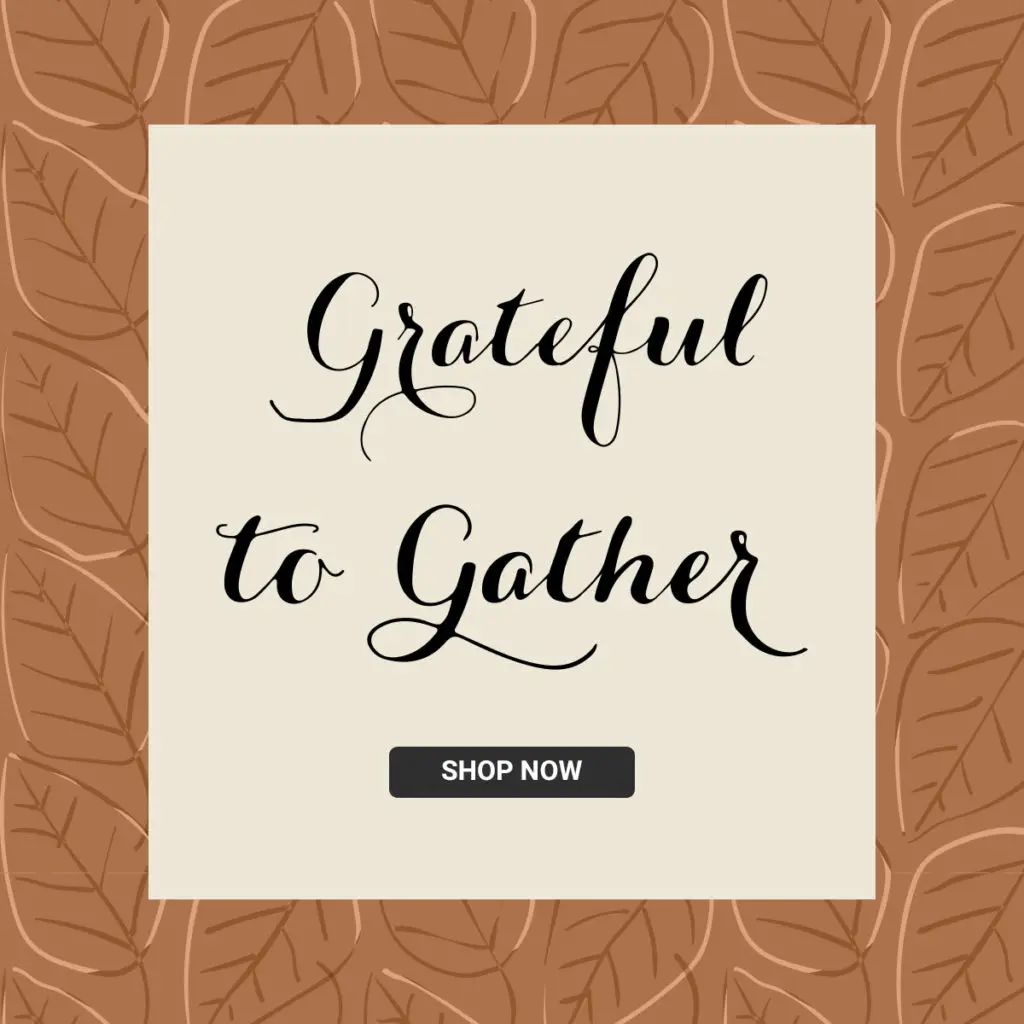 Not everyone is a fan of turkey (especially after all the dark meat is eaten). Our curated collection of Thanksgiving gifts and meal ideas include an array of alternative main courses, including spiral-sliced ham, prime rib, and salmon fillets.
Appetizing ideas
As your guests arrive to reconnect after months apart, we recommend catching up over appetizers or hors d'oeuvres — but avoid anything too heavy. Instead, offer an array of lighter fare, from finger-sized beef en croute and wild mushroom risotto triangles to crunchy lobster croquettes and crab cakes.
Thanksgiving dinner in ONE CLICK!
We hope you feel better now that your Thanksgiving dinner — whichever one you're going to feast on — is streamlined for you to plan, prep, and execute a holiday meal to remember.
But some of you are swamped with work, school, sports, and other time-consuming activities. Or you may finally be traveling to a rental home in the mountains or by the shore for a holiday-turned-long-overdue-family vacation. In either event, you can still host a Thanksgiving dinner without stepping foot inside a market. Feast your eyes on The Wow Holiday Meal.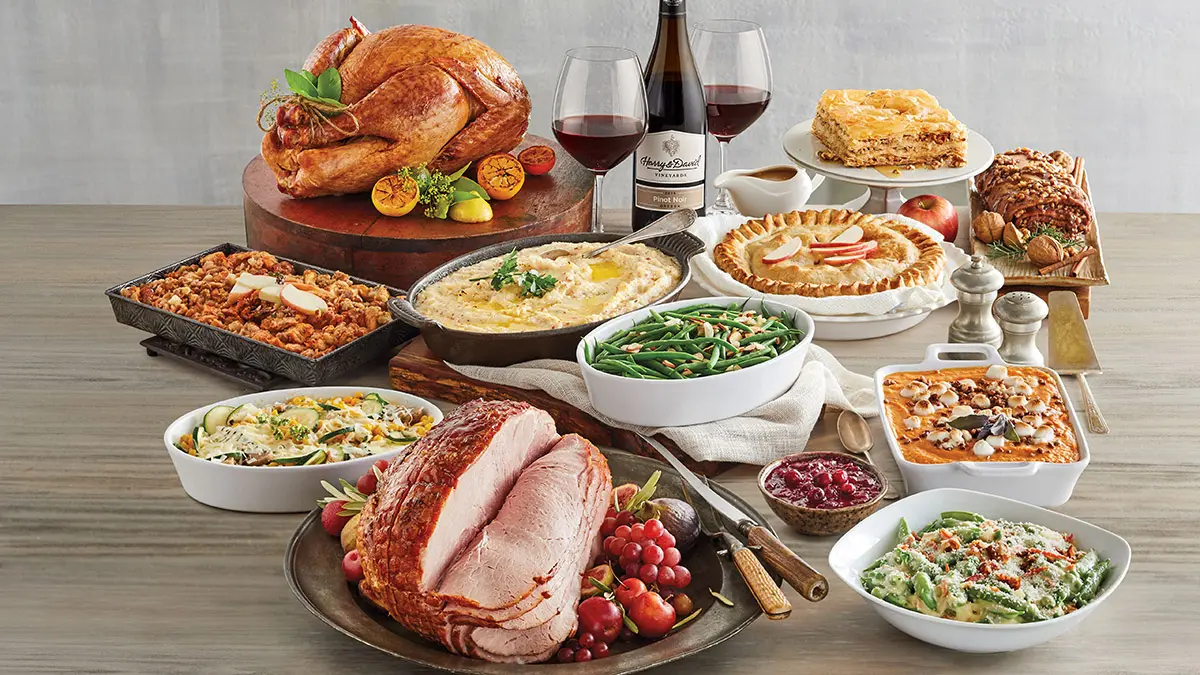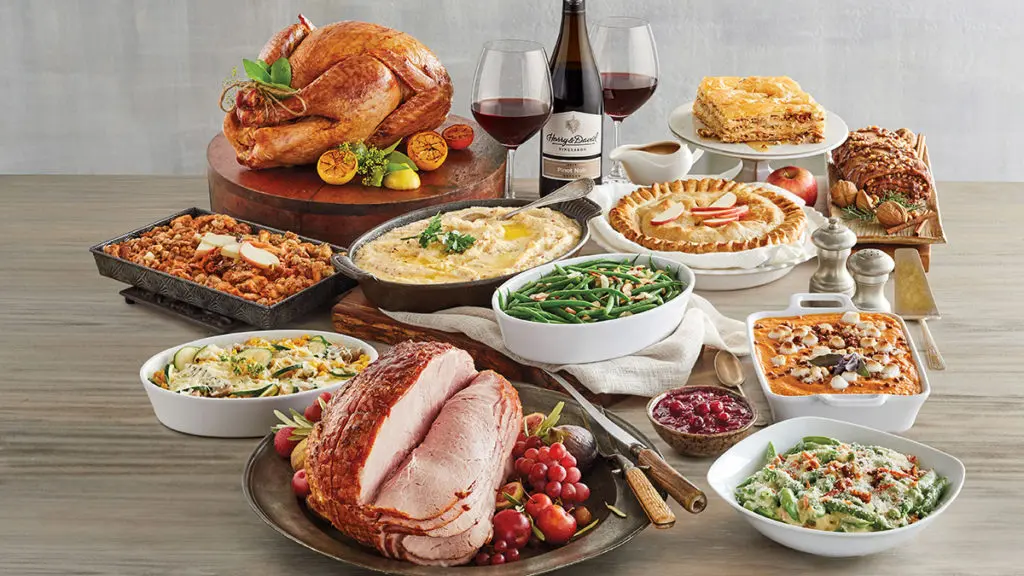 This impressive, ready-to-heat feast-in-a-box includes many of the aforementioned a la carte items, plus accoutrements like turkey gravy and spiced cranberry chutney.
No matter which entertaining style you choose, we wish you — and even Aunt Linda — the happiest and healthiest of Thanksgiving celebrations.