The Harry & David Tower of Treats Signature Holiday Gift epitomizes the Southern Oregon brand, remaining its most popular holiday gift since its introduction in 1945.
The iconic tower was the brainchild of co-founder David Holmes. "He imagined that a whole tower of beautiful gift boxes filled with delicious food and treats, finished with a hand-tied bow, would be a wonderful way to have gourmet food gifts delivered," says Julie Tuter, senior merchandising manager at Harry & David. Holmes was definitely on to something.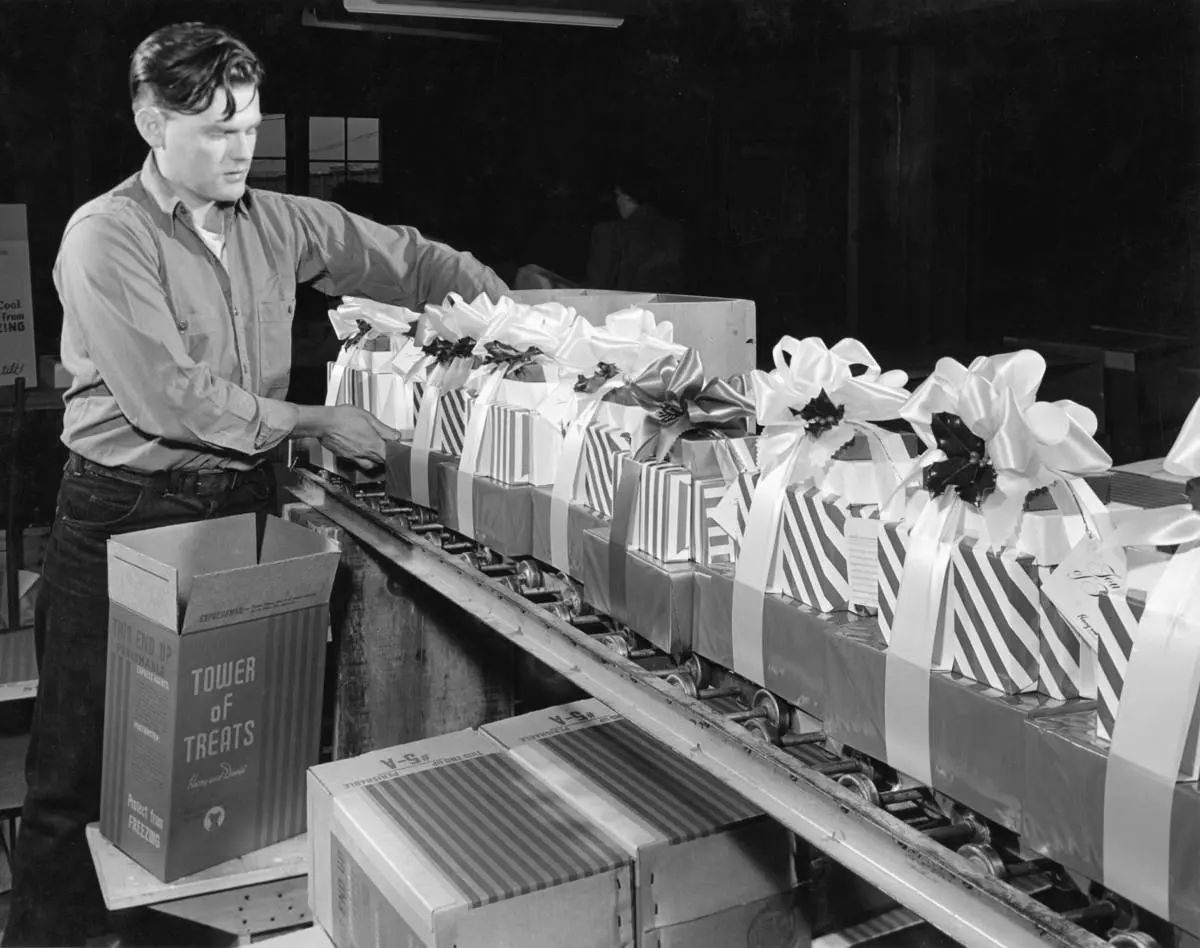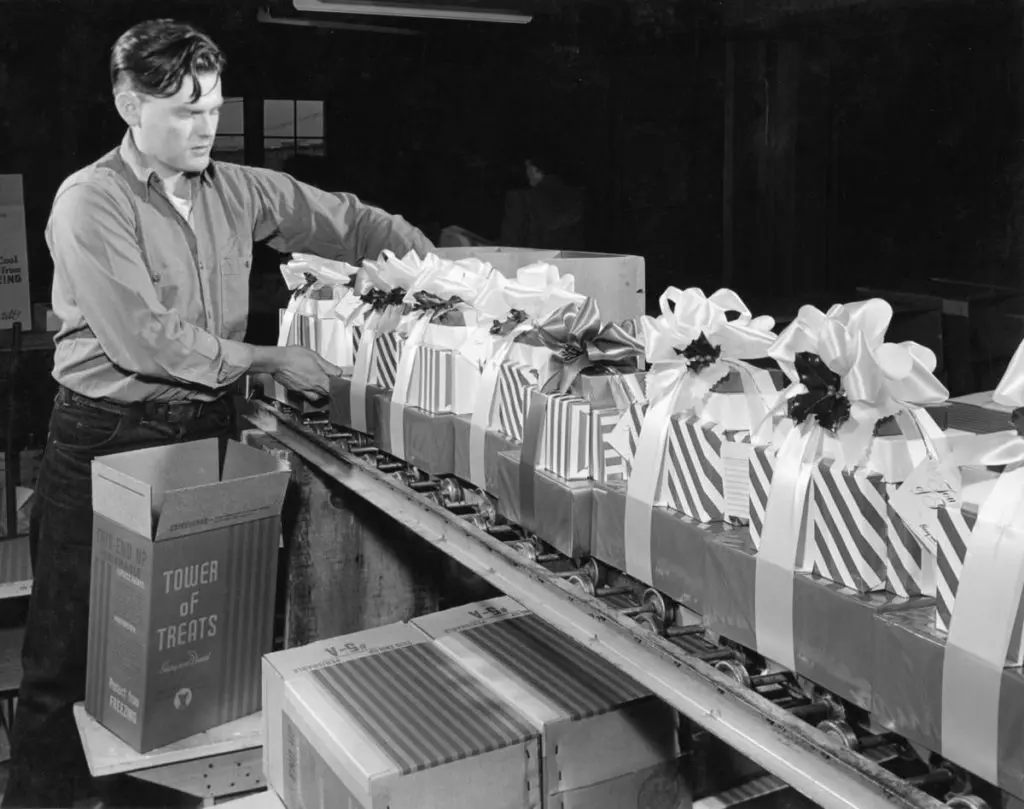 The gift boxes in the tower that first year were beautifully wrapped in an assortment of red and white paper, festooned with a large satin bow, and topped with a sprig of holly. And the cost? A whopping $7.85 for the king-size tower and $6.65 for the queen-size version.
When it came time to celebrate the company's 80th anniversary in 2014, Harry & David gave the Tower of Treats a modern update while still retaining the simplicity and elegance of the original tower's design and presentation.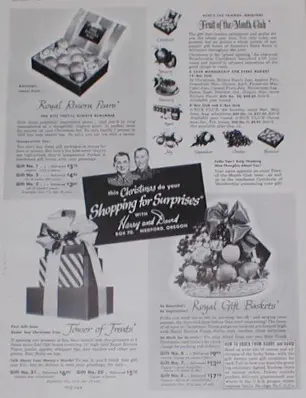 Year after year, the custom-designed holiday gift boxes contain classic confections, including chocolate truffles, chocolate-covered cherries, and Moose Munch — all made in house in the Candy Kitchen. Mixed nuts add a touch of savory, and no tower would be complete without the juicy Royal Riviera Pears.
"The Tower of Treats Signature Holiday Gift is the anchor of our holiday assortment," adds senior package designer Toni Lewis, whose talented team is tasked with concepting and creating the signature look of the individual tower gift boxes and packaging.
Classic winter holiday experiences — ice skating on a lake, building a snowman, sledding down a local hill, cozying up by the fire with a cup of hot cocoa — inspired the artwork for this season's Tower of Treats. "We wanted to give a nod to nostalgia because we missed out on these experiences in 2020," Lewis adds.
For those of you already making next year's holiday gift list, you'll be excited to know that the 2022 Tower of Treats® Signature Holiday Gift will have a brand new design.
"We're introducing a new core holiday look for Harry & David," Lewis says. While she can't divulge all the design secrets, she shares that you can look forward to rich emerald green packaging with on-trend elements of boho-chic.
Next year can't come soon enough.
---