Valentine's Day may be intended for spending special time with loved ones, but there's one part of it that makes it the sweetest holiday: desserts!
We've compiled a list of our favorite Valentine's Day dessert ideas. These four delectable delights are teeming with chocolate (one has so much, it's volcanic!), from a chocolate truffle cherry cheesecake to a lava cake. Get ready to celebrate Valentine's Day in the sweetest way imaginable!
What's better than one Valentine's Day dessert? Two Valentine's desserts in one, silly, like this chocolate mousse inspired by chocolate-covered strawberries. Creamy, homemade chocolate mousse is sprinkled with magical fairy dust, er, strawberry powder and garnished with a chocolate-covered strawberry.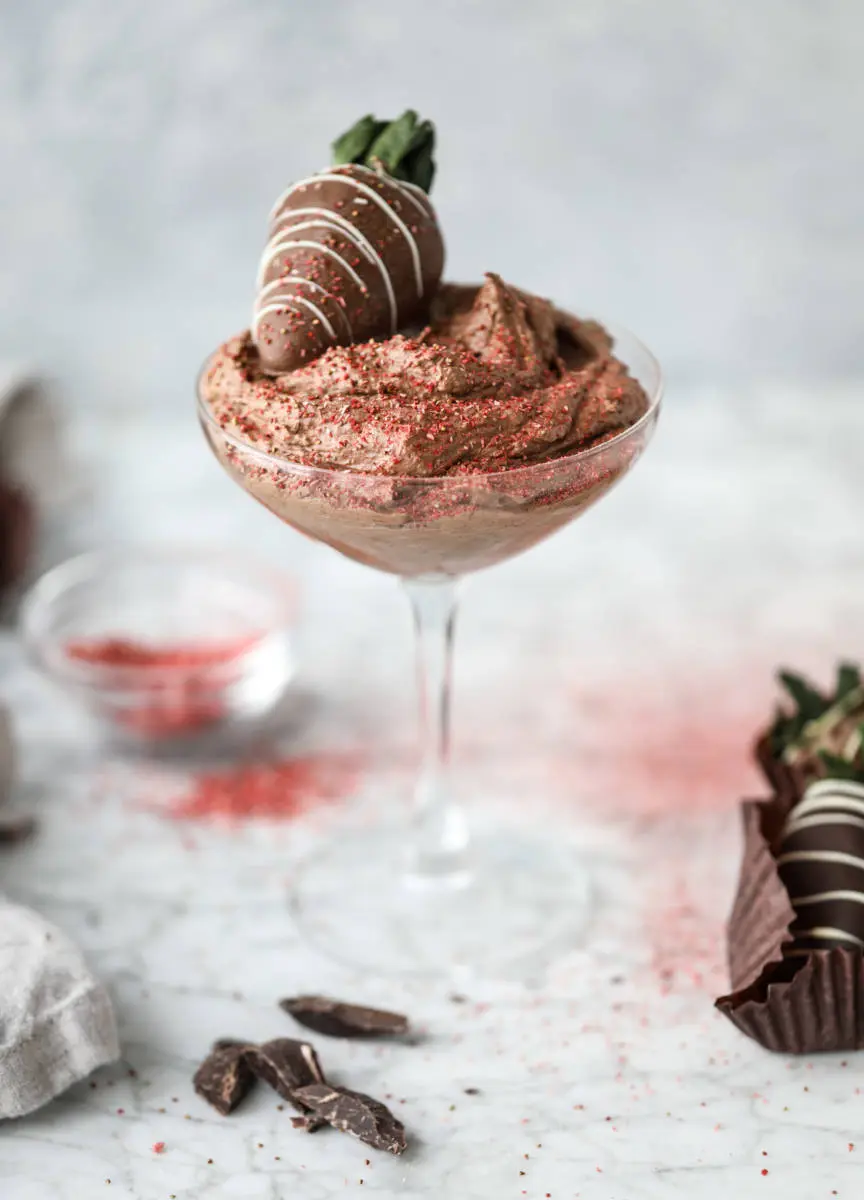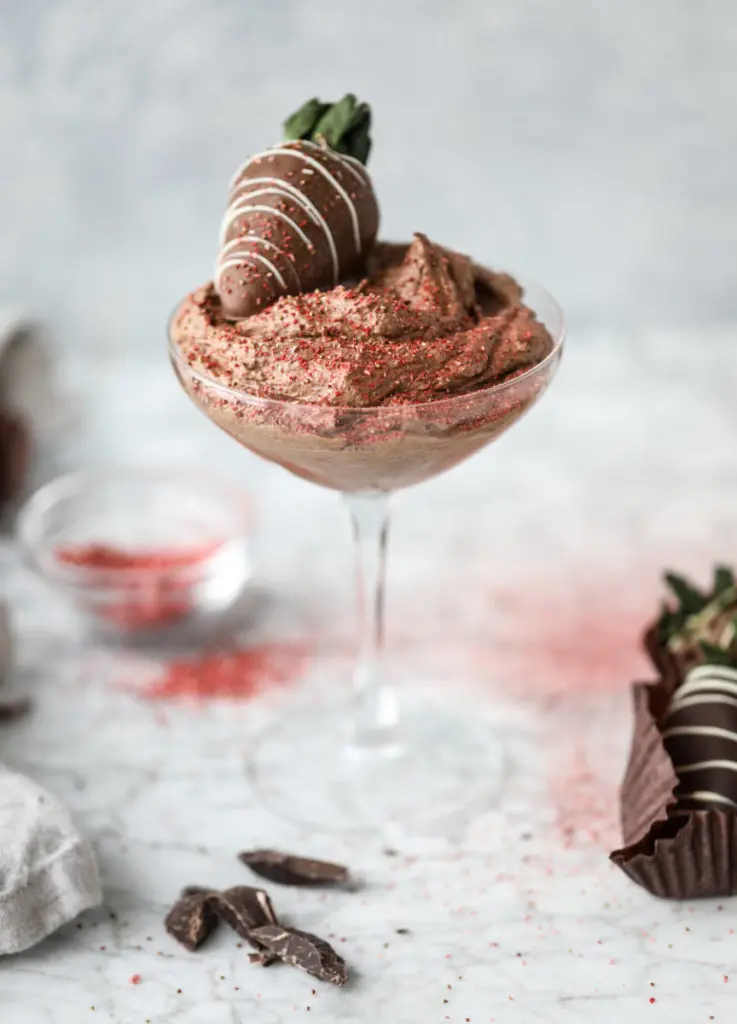 Whoever came up with the phrase "sharing is caring" must have been thinking about this Valentine's Day dessert idea. This chocolate truffle cherry cheesecake is the perfect shareable dessert to show off with your family or friends at a Galentine's Day party. A twist on the classic cheesecake, this recipe starts with a chocolate cookie base and creamy chocolate cheesecake center. What makes this cheesecake so special, though, is the decadent next-level topping: silky chocolate ganache, cherries, and signature chocolate truffles. It's time to level up.
Looking for a romantic dessert idea that's an explosion of chocolate? Then make yourself a chocolate lava cake. It's so decadent, you'll never want your Valentine's Day date night to end. The melty chocolate center is made with chocolate truffles, which lets you personalize your recipe by using different truffle flavors. Plus, as much as you love your significant other, these cakes are personal sized, so you can each get one. Gaze into each other's eyes while enjoying forkful after forkful after forkful after forkful.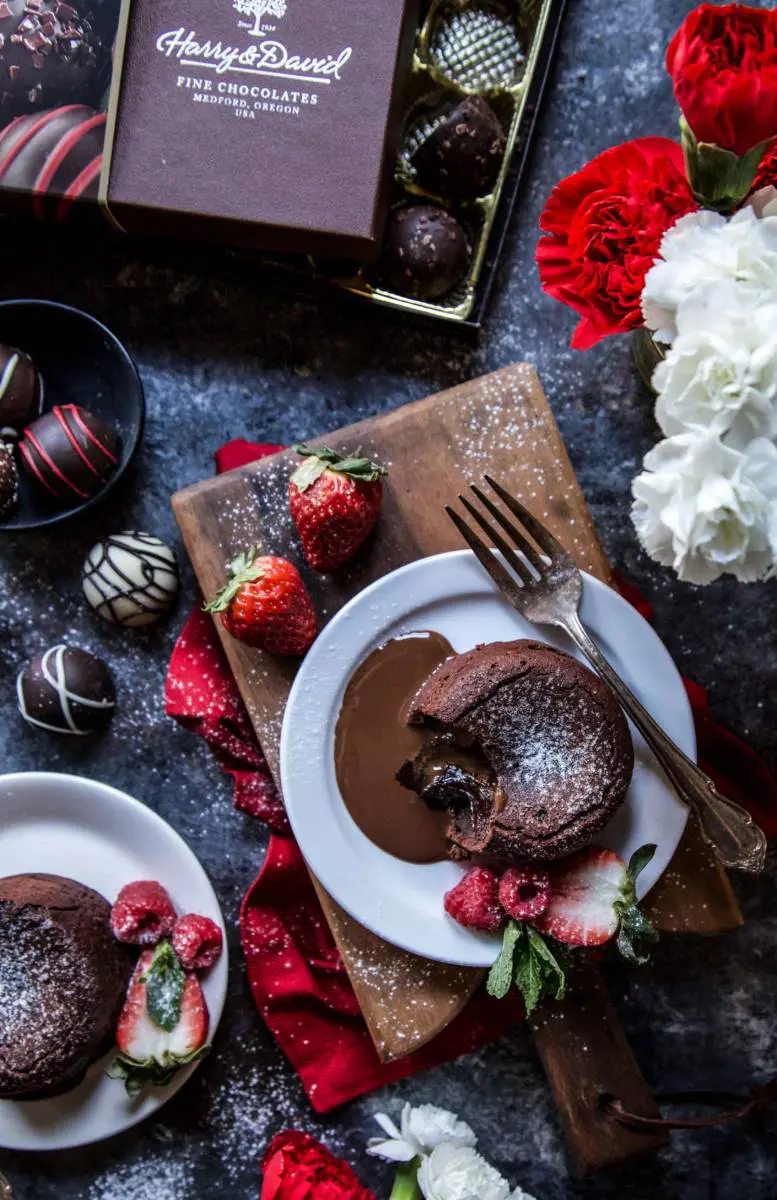 If it's too hard to pick just one dessert, then a dessert board should be on your list. This board includes cookies, mini donuts, fruit, and chocolate-covered strawberries. To make it an even more romantic and chocolaty experience, this board has two kinds of fondue for dipping.
Whichever dessert you whip up, it'll mark a sweet end to the perfect Valentine's Day. Pop open a bottle of wine, cue up some romantic tunes, and let the evening end with a little chocolate. Well, you may have other thoughts about how you'd like the night to end, but we're not getting involved in those.
---