For the uninitiated, there's a lot that's confusing about vegan foods, and that begins with all the compound marketing terms that are actually oxymorons. Sure, there are those we're accustomed to, such as "jumbo shrimp" and "boneless ribs," but the logic-defying naming practice has only increased with the emergence of vegan products.
So now we have so-called "plant-based meats" and "vegan charcuterie boards."
What?
To clarify, there isn't a hint of meat in these "plant-based meats," and the term "vegan charcuterie board" actually contradicts the root word "charcuterie," a term coined in 15th-century France that means "cooked meat." In fact, for at least 500 years, the focus of charcuterie boards has been decidedly non-vegan: fermented, smoked, or salt-cured meats paired with milk-based cheeses.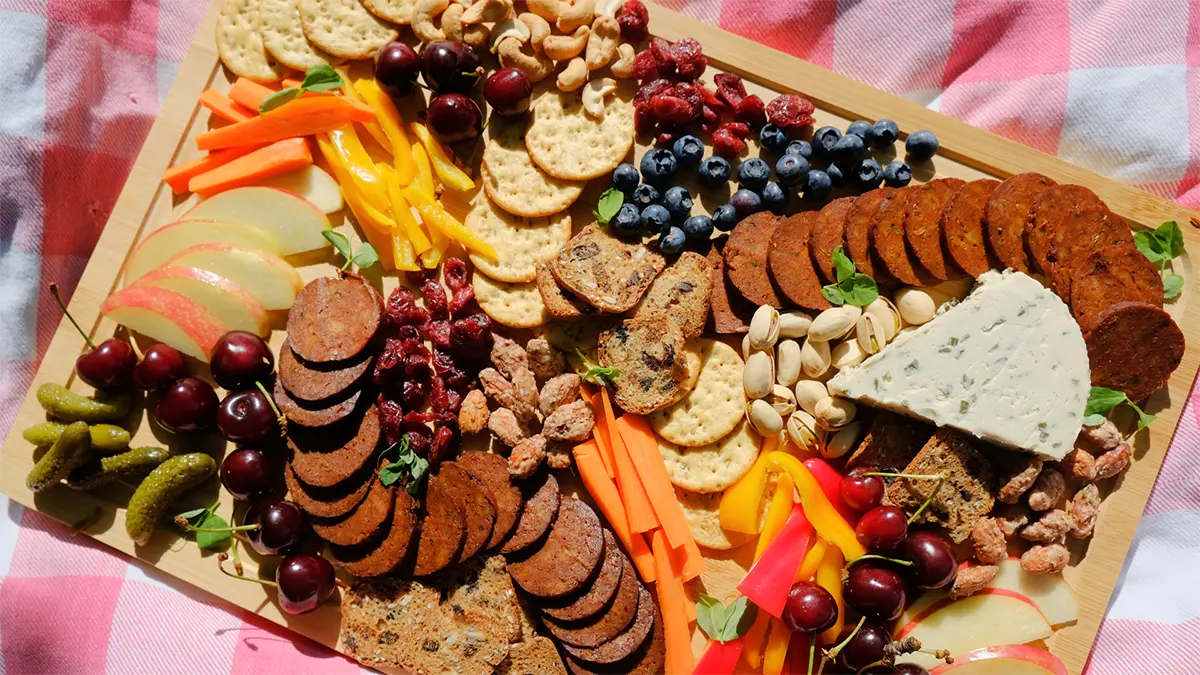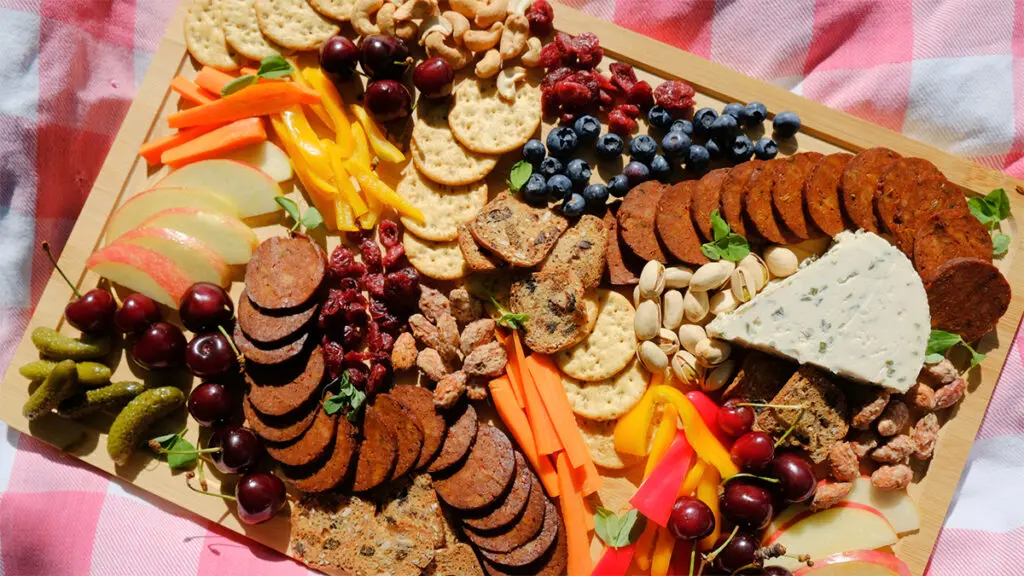 Given all the fuzzy nomenclature, we must establish that the term "charcuterie board" now broadly describes any artfully arranged themed food groupings presented on a single board or platter, including — overwhelmingly — vegan plant-based proteins and cheeses.
Meat-ing of the minds
Naturally, Harry & David found a way to make sense of it all, and please both vegans and flexitarians (meat lovers that frequently substitute plant-based proteins), by partnering with Renegade Foods. The upstart Berkeley, California-based artisanal vegan food producer has quickly gained widespread attention for artfully applying Old World meat fermentation, curing, and spicing techniques to wheat gluten (seitan). The results of this wizardry are mouth-watering, plant-based salamis and chorizos that look and taste like the real thing. Think rich colors, authentic marbled textures, and complex smoky, sweet, or spicy flavor profiles.
The company's core trio of offerings, available through Harry & David — and pairing tremendously with wine — include the following: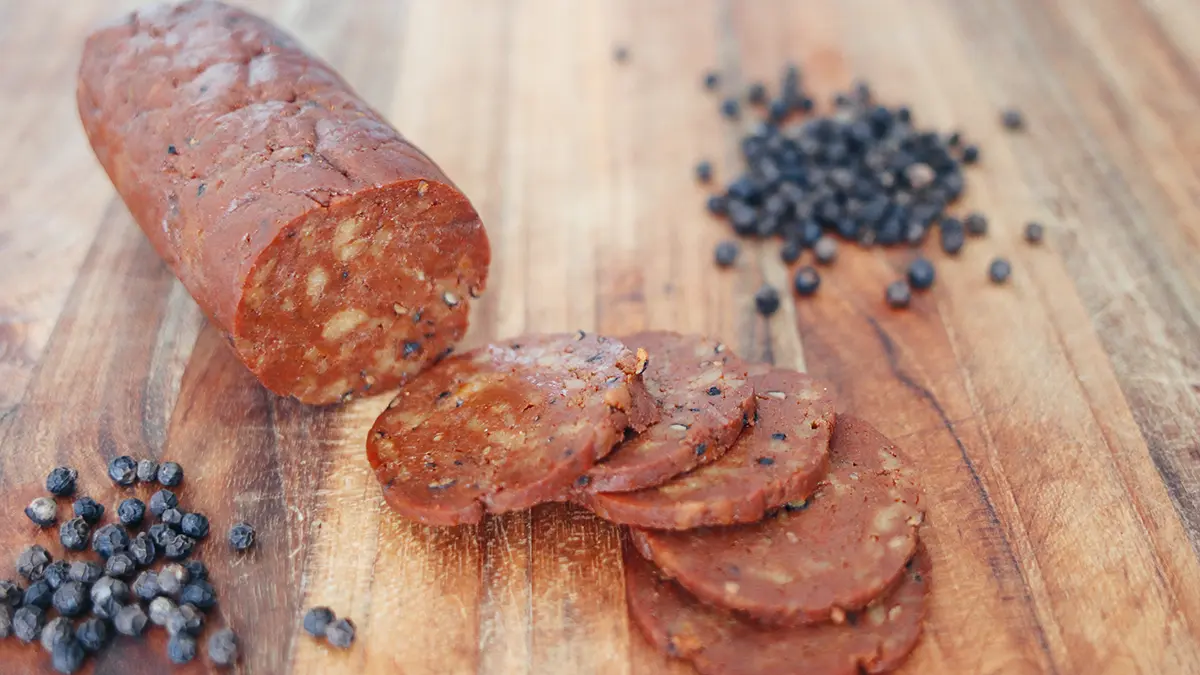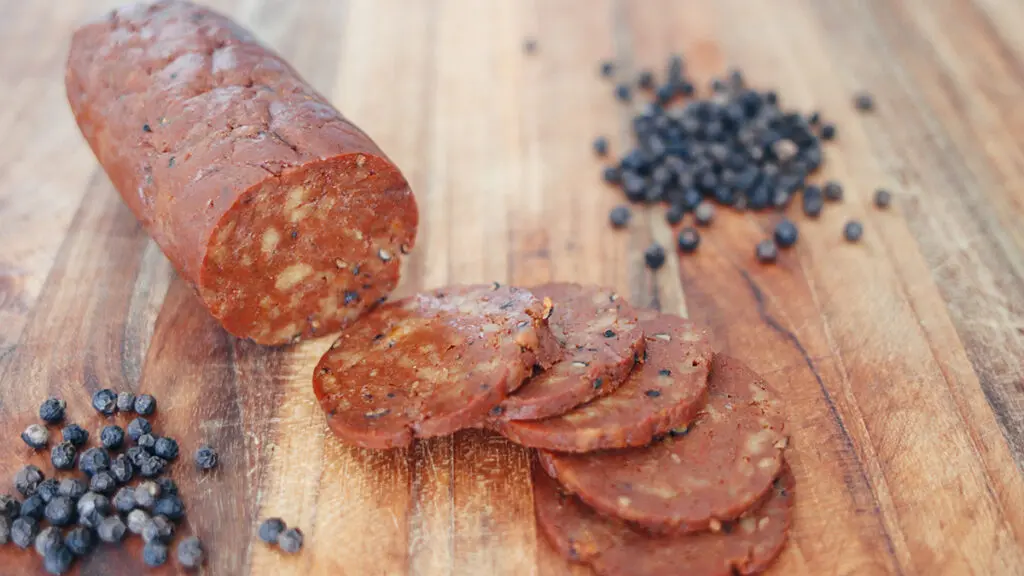 • Smoky Soppressata: A Calabrian-style salami with notes of applewood smoke and black peppercorn that pairs well with pinot noir, barbera, chardonnay, and reisling wines.
• Sweet Toscana: A Tuscan-inspired salami featuring Italian herbs, fennel, and fire-roasted sweet red peppers that pairs well with cabernet sauvignon, zinfandel, pinot grigio, and sauvignon blanc wines.
• Spicy Chorizo: A Spain-inspired style infused with the nation's defining spices — smoked paprika and garlic — that pairs well with pinot noir, syrah, reisling, and sauvignon blanc wines.
"These are just such flavor-forward products," says Andrew Whitticar, senior merchandise manager, specialty foods at Harry & David. "There's nothing bland or boring. It is very much artisanal and in-your-face bold flavors that invite you back for another bite. And I think the more traditional you make something look and feel, the more appetite there is to try it."
Rebel with a cause
Renegade Foods is the brainchild of CEO Iona Campbell, who, along with co-founder and COO Kalie Marder, launched the company in 2019. Nearly a decade earlier, during an extended stay in Spain, Campbell, who was a fixture in upscale restaurant kitchens in Hawaii and California, became acquainted with classically trained Italian and Spanish chefs who generously shared their meat preservation and spicing techniques with her.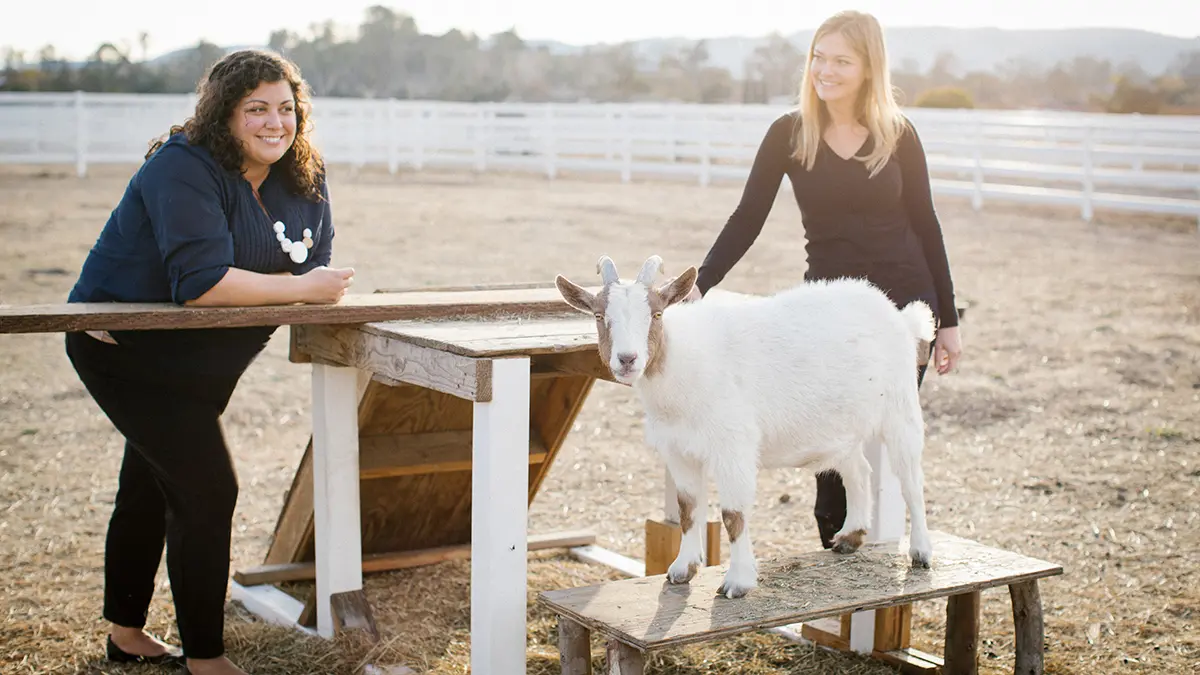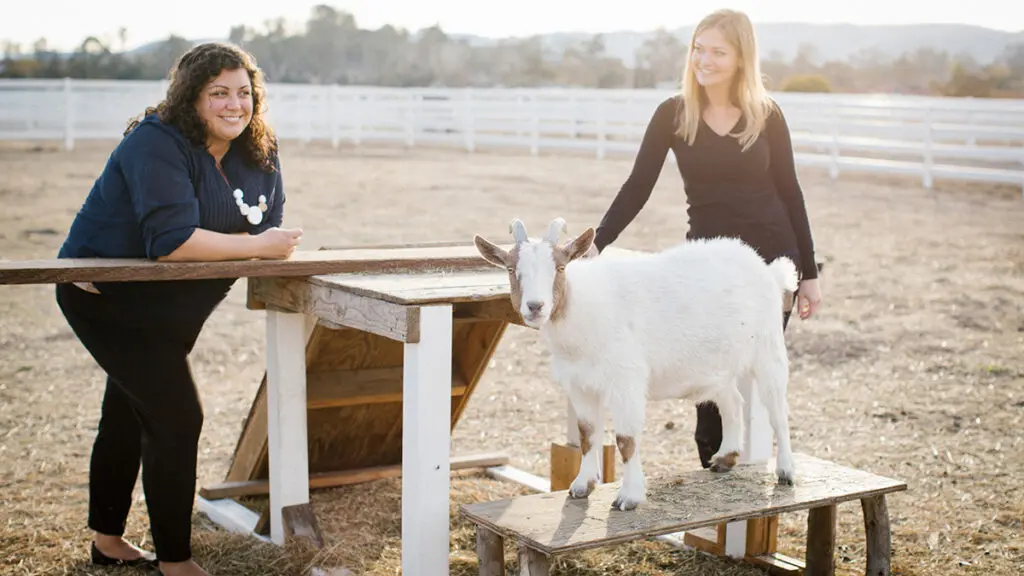 Campbell actually grew up a vegetarian, yet learned to appreciate the skills that went into crafting each of the distinct regional meat flavors. "It's really an art," she says. "But I felt a bit left out as a vegetarian because I couldn't share in any of these experiences that are a part of their culture."
She set out to rectify all that after returning home in 2010, along the way to becoming a full-fledged vegan, by experimenting with organic-based, preservative-free, Old World-flavored alternative meat recipes. In 2019, she impressed angel investors and brand accelerators enough to open her doors, and then hit up potential local customers around Sonoma with her product, hosting tastings that resulted in overwhelmingly favorable reviews.
Soon, orders began flooding in from delis, pizzerias, upscale restaurants, and fine wineries in the region, followed by others in Los Angeles, Portland, Denver, and New York City.
A pivotal moment that led Campbell to launch her company came after tasting another premier vegan product: Miyoko's Cultured European Butter. If Miyoko's could pull off such an authentic butter taste using plant-based ingredients, Campbell reasoned that what she'd learned in Spain might help her answer the glaring "authentic flavor problem" within the vegan alternative meat category.
"I'd go to all these fancy vineyards in Sonoma where everyone was carrying around wine paired with animal products," she says. "And it dawned on me that we needed a vegan meat alternative that has a real culinary flavor, not flavors made in a lab."
She's proven that point quite definitively — as has Harry & David. The company began dipping its toe into the vegan food market in 2021 by developing its own line of Wheatberry-Kale Salad with Vegan Chorizo and Quinoa-Roasted Sweet Potato Salad. Next up are vegan cheeses, vegan spaghetti and meatballs kits, and a vegan chili that Whitticar describes as "warm, comforting, and familiar but with a gourmet spin on the flavor profile."
Oh, those succulent plants
The context for all this is the exploding vegan food market, which was valued at $19.7 billion in 2020 and is projected to nearly double by 2030. The main driver, of course, is the global rise in vegetarians and vegans that are as concerned with clean eating as they are with animal rights issues and the impact of commercial farming on the environment.
But flexitarians, a demographic Campbell says she "loves surprising and winning over," are driving the market, too. So many of these folks become vegetarians or vegans after exploring plant-based products, typically in response to health issues that range from lactose intolerance to heart disease and beyond.
"We have to be a part of that market to be relevant." Whitticar says. "That's not to say we're going to discontinue traditional meat proteins, but plant-based proteins need to be a larger portion of the business, to keep us on trend. They're not going away any time soon. It's not a fad."
Neither are charcuterie boards.
Will we ever become bored with boards?
They became trendy at relaxed gatherings in the late '90s and have only continued to increase in popularity. Two reasons for that is they are an easily prepared party meal and extremely customizable, but food writers overwhelmingly assert it's also because they photograph so well and make an impression on social media. Cyberspace — especially Instagram and Pinterest — is replete with images and how-to guides for imaginative iterations ranging from fruits and nuts to chicken wings and veggies, and even hot chocolates and brownies.
"Charcuterie boards are really satisfying, and they pair great with wine," Whitticar says. "It's a beautiful presentation on one board and easy to clean up. You're not slaving over an oven waiting for different appetizers to cook at different temperatures. And you don't have to worry about things having to remain hot as they're sitting there."
---

---
That's why Whitticar wisely packaged Renegade Foods' unique products as the centerpiece of charcuterie board offerings, Vegetarian Charcuterie and Cheese Collection and the Premium Alternative Meat Charcuterie, right out of the gate in August 2022. It's also the reason he couldn't keep the latter in stock beyond the holidays — which is an excellent problem to have for both companies.
For Renegade Foods, it's perhaps a signal the young company may already have to expand to meet popular demand. Even if that's true, Campbell intends to hold onto the creative reigns and move cautiously, as she's done recently by gradually expanding her product line to include four rotating seasonal offerings. "I don't want to be just another big company," she emphasizes. "For me, quality is always the most important. I will never grow to a point where the quality of our products suffers."
Here here! Now pass the Sweet Toscana Salami.