These delicious wine and chocolate pairings come from the team at Beijos Events. Match Harry & David wines with an assortment of gourmet chocolates for a fun date night, weekend entertaining, or a girls' night in.
Wine and chocolate pairings are a great way to entertain a group of friends or give you and your spouse a romantic date night. Chocolate and wine are delicious on their own, but it's just as much fun to pair them together! All you need is a selection of different chocolates, a couple bottles of Harry & David wine, and a serving tray to arrange everything on.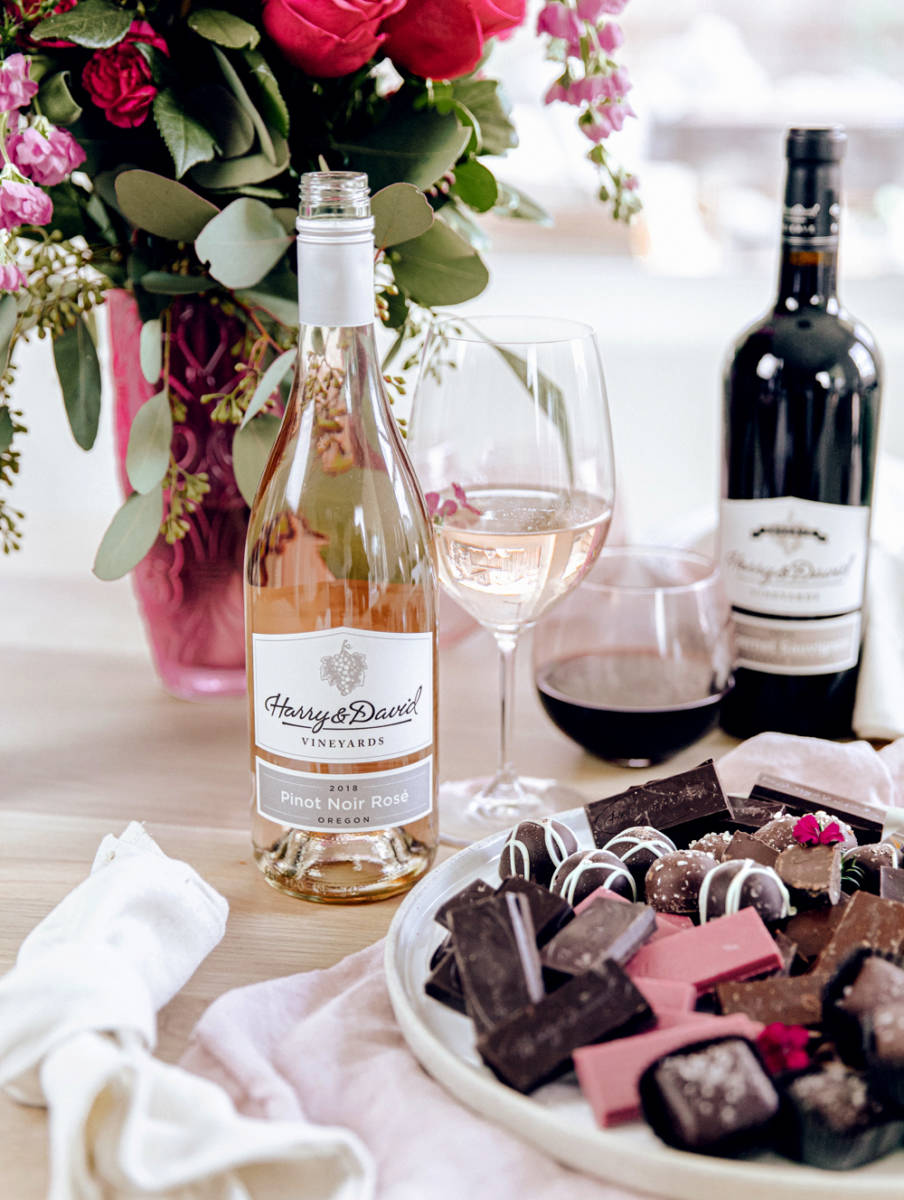 I like to set up all the wine and chocolate pairings on my dining table, so that everyone can gather around it to eat and relax. Flowers help set the scene and add an extra pop of color to the table. Even though I only chose three wines, I set out a wide variety of chocolates, because everyone loves a chocolate board! I like to choose chocolate flavors that range from light to dark notes. For this tray, I used a collection of chocolate sea salt caramels, six flavors of truffles, and pairing chocolates.
Just as important as the different chocolate flavors is the wines. I chose a rosé, full-bodied Reserve Cabernet Sauvignon, and dessert wine. This gave me a range of flavors to mix and match. Now the fun part… the pairings! Here are a few of my favorites, but don't be afraid to try your own.
Harry & David 2018 Pinot Noir Rosé, Paired with Ruby Cacao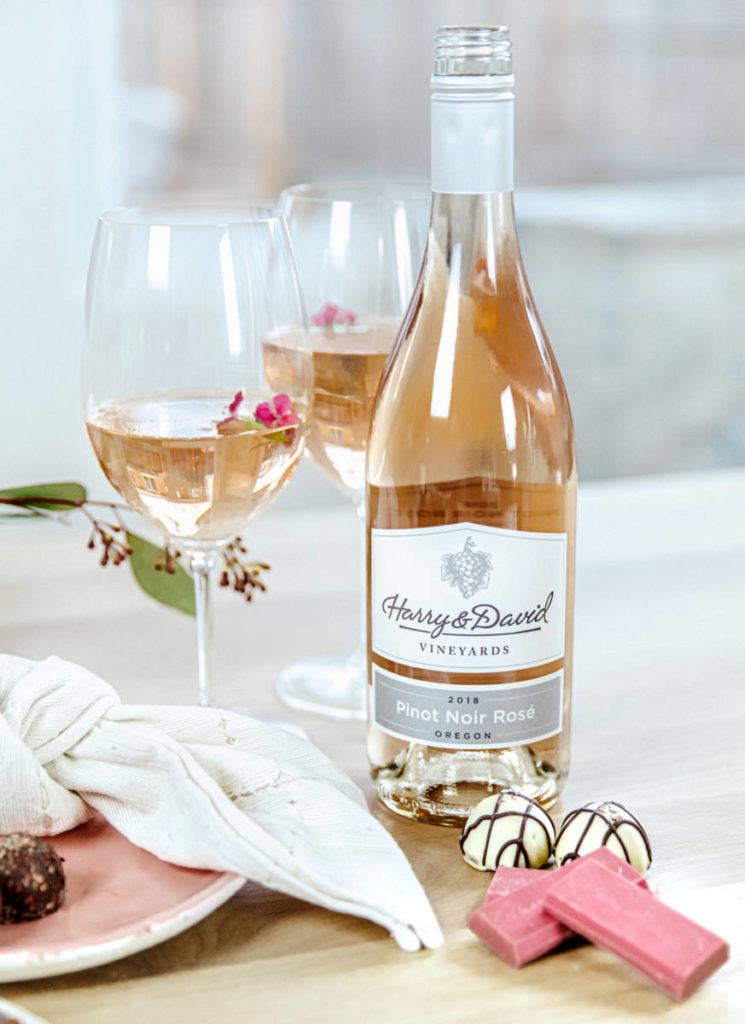 The perfect match for this award-winning Rosé? The pretty bars of ruby cacao, of course! The subtle berry flavors of ruby cacao pull out the fruity notes in the wine. I'd love to use this pairing on its own for a sweet date night. White chocolate truffles are also a great match for the rosé. The lighter flavors of the white chocolate and fruity rosé match each other without one overpowering the other.
Harry & David 2016 Reserve Cabernet Sauvignon, Paired with Dark Chocolate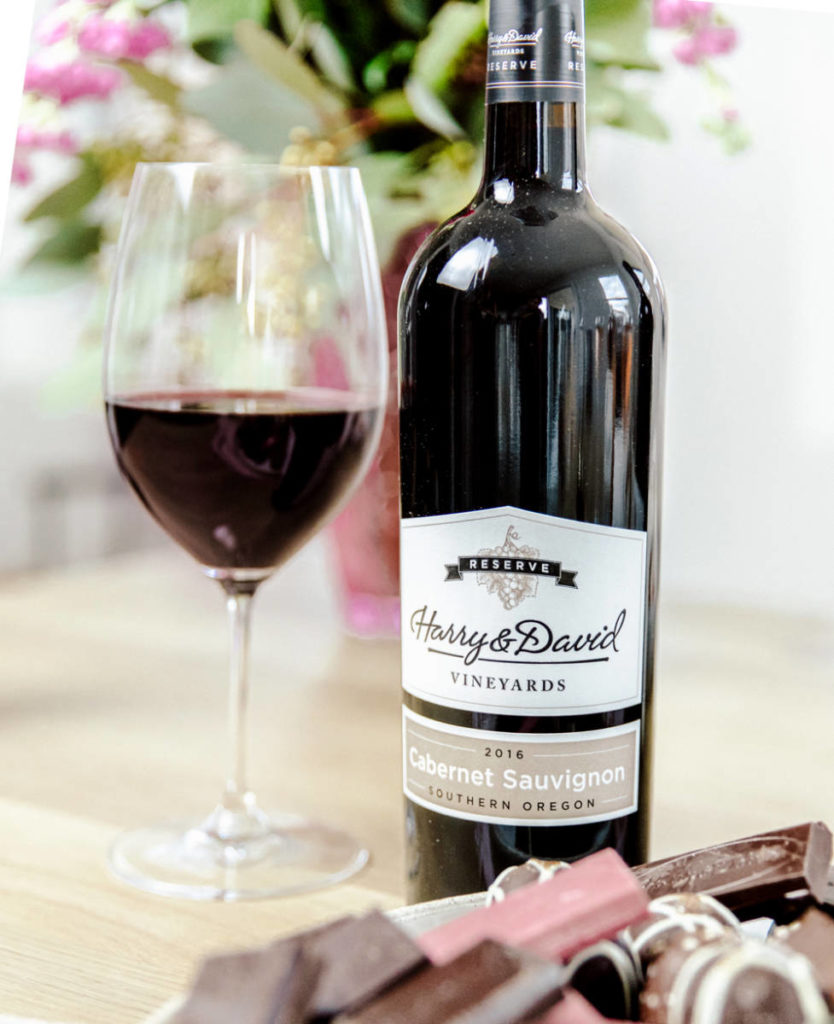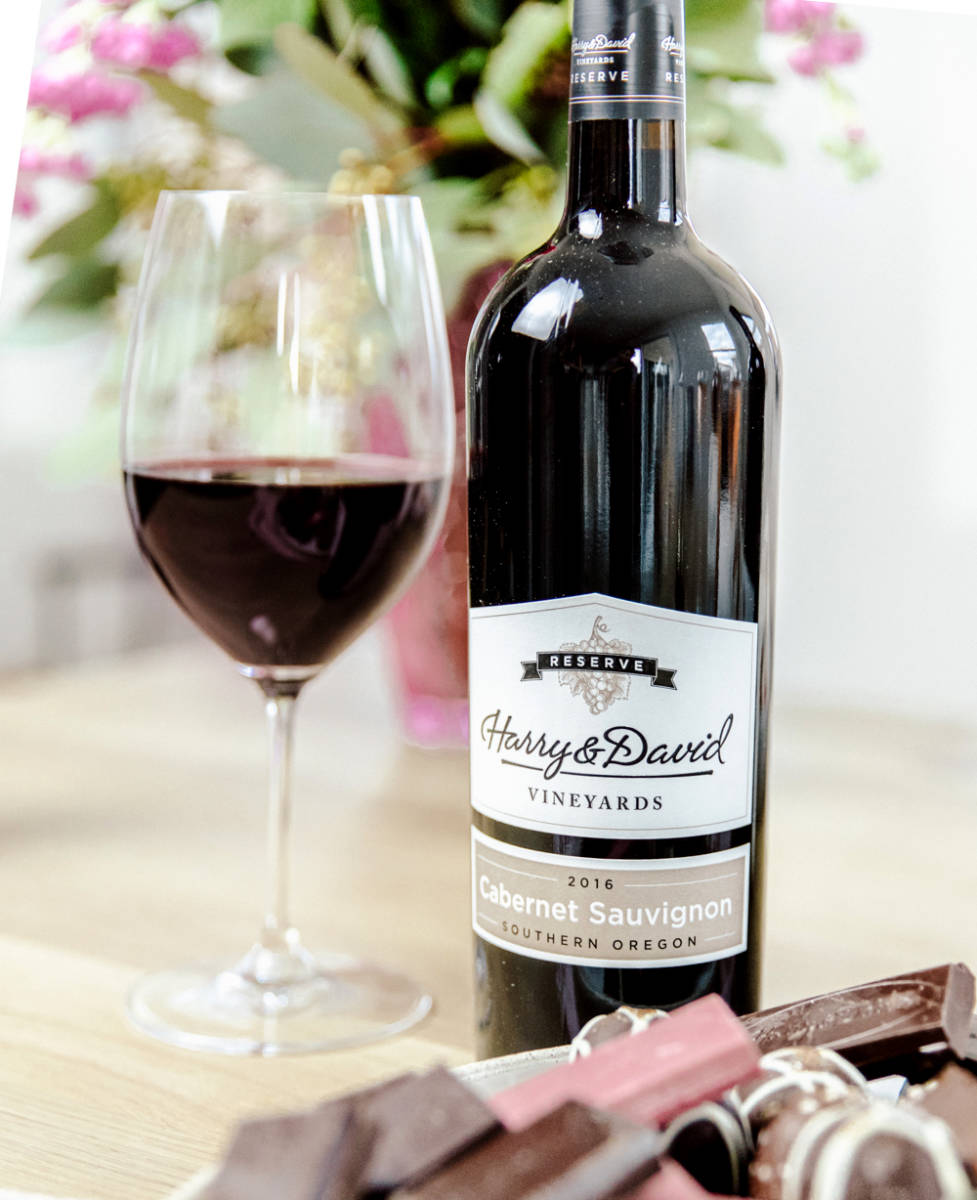 I like to pair dark chocolate with a heavy red wine; they help bring out each other's bold flavors. With a full-bodied red like this Cabernet Sauvignon, dark chocolate is the perfect match. The flavors of the wine and chocolate are able to stand out on their own, while also bringing extra flavor out of the other.
Harry & David 2015 Beeson Tempranillo Dessert Wine, Paired with Truffles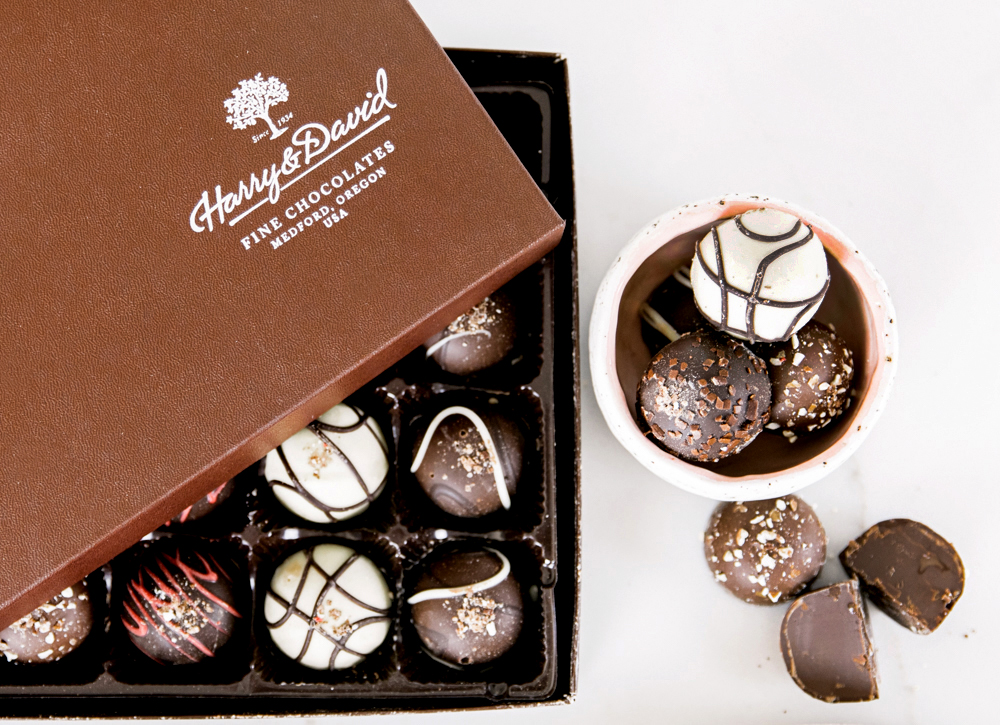 Opening a bottle of dessert wine is the best way to end a wine and chocolate pairing party. The creaminess of Harry & David's Signature Chocolate Truffles are a great match for the rich flavors of this dessert Tempranillo. It's fun to see how the different truffle flavors like almond and raspberry taste alongside the Tempranillo!
You can set all the pairings out on the table in advance so they're ready when your guests arrive. Encourage everyone to try pairings of their own too, though! Part of the fun is in testing how all the flavors work together, similar to when trying different wine and cheese pairings. A wine and chocolate pairing night is an easy and fun way to spend an evening in with your friends or try something new with someone special. With such a variety of wines and chocolates, and so many different pairings to come up with, there's something for everyone!