Winter has come, but that does not mean the outdoor parties have to stop. On the contrary, actually. Winter provides a magical, snow-covered setting that can be the perfect backdrop for a sparkling outdoor party.
Turning your backyard — even your front yard — space into a winter wonderland is incredibly easy, especially with the help of Mother Nature, a few pops of color, and the right kind of menu. All you need is an eye for detail, and perhaps a heater or two, and you are ready to turn your outdoor space into an idyllic, dreamy snowscape.
Let it snow
A winter wonderland simply cannot exist without snow. Or, at least, without the illusion of snow. Turning your backyard into a snow globe scene can be one of the easiest (and most aesthetically pleasing) ways to transform it into a winter wonderland — yes, even in places where it is too warm for actual snow.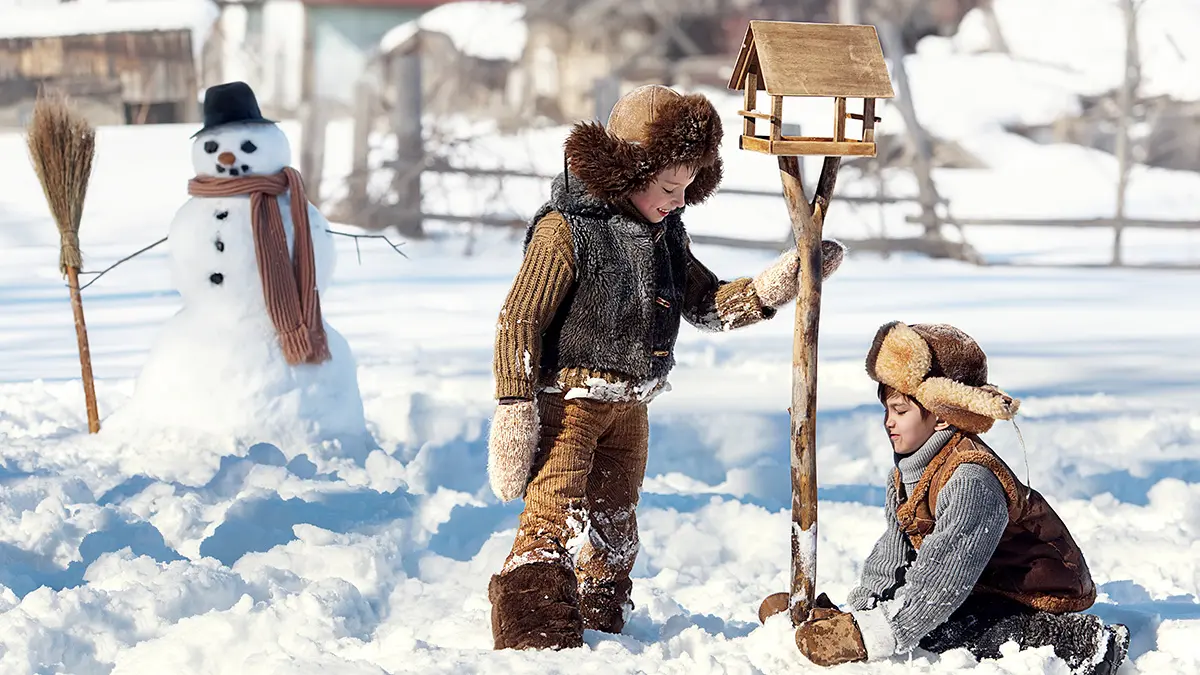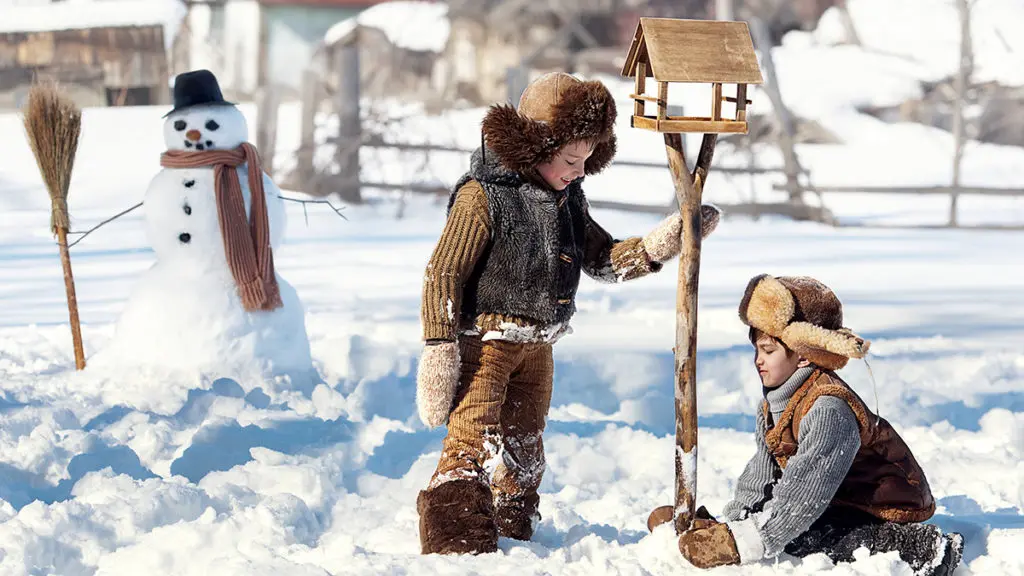 "There are lots of environmentally friendly white, silver, and sparkle spray paints that you can use on plants, bushes, etc.," says Jesse Reing, owner of Events by Jesse.
If you really want to give the snow illusion, get yourself some dry ice. Reing recommends getting a machine that "will take dry ice and turn it into snow-like flurries up in the air." It will really help sell the experience.
Of course, this is one of the more expensive ways to create the snow effect, so if someone is working on a budget, they do not have to turn the entire yard into a snowscape. Committing to one side of the yard, with a snow machine and the right lighting, can make the experience extremely romantic. And if you're using a tent, use one that has a clear top so you can see your surroundings.
Let there be light
Part of the winter experience is the contrast between that icy vibe and a warm, cozy glow. Being able to incorporate both experiences into your winter party will have your guests really digging the vibe.
"When you think of a winter wonderland, two things come to mind: ice and a warm glow. Part of enjoying winter is enjoying a warm glow," Reing says.
Uplighting and twinkle lights on the trees are two marvelous ways to create that cozy aesthetic. The uplighting is particularly helpful to enhance the snowy effect, as well.
Add pops of color
White, silver, and sparkles certainly set the tone. But just because it's winter in theme does not mean pops of color aren't essential. A touch of jewel tones, shades of red, or even threads of metallic, will take your winter wonderland to the next level.
"Bare branches and pine trees feel wintry to begin with, but think about incorporating red, with berries, holly, or poinsettia plants," Reing suggests. "These play off the natural whites, browns, and greens that you associate with winter."
Floral arrangements do not have to be for spring or summer events only. Counter the bare look with branchy flowers like cherry blossoms. "Add pine cones, too," she says. "They evoke that cold, wintery, fresh and crisp feeling."
Another tip Reing recommends is to work with metallics. Traditionally, we think of silver when we think about a winter setting, but adding notes of gold, copper, and bronze can warm the environment visually and add a pop of pizzaz. And who doesn't love pizzaz?
Consider a cocoa bar
A winter wonderland is more than just décor, though. You can create the perfect atmosphere with the right belly-warming food and beverage. From hot cocoa to mulled wine, the fantasy is often just a mug-full away.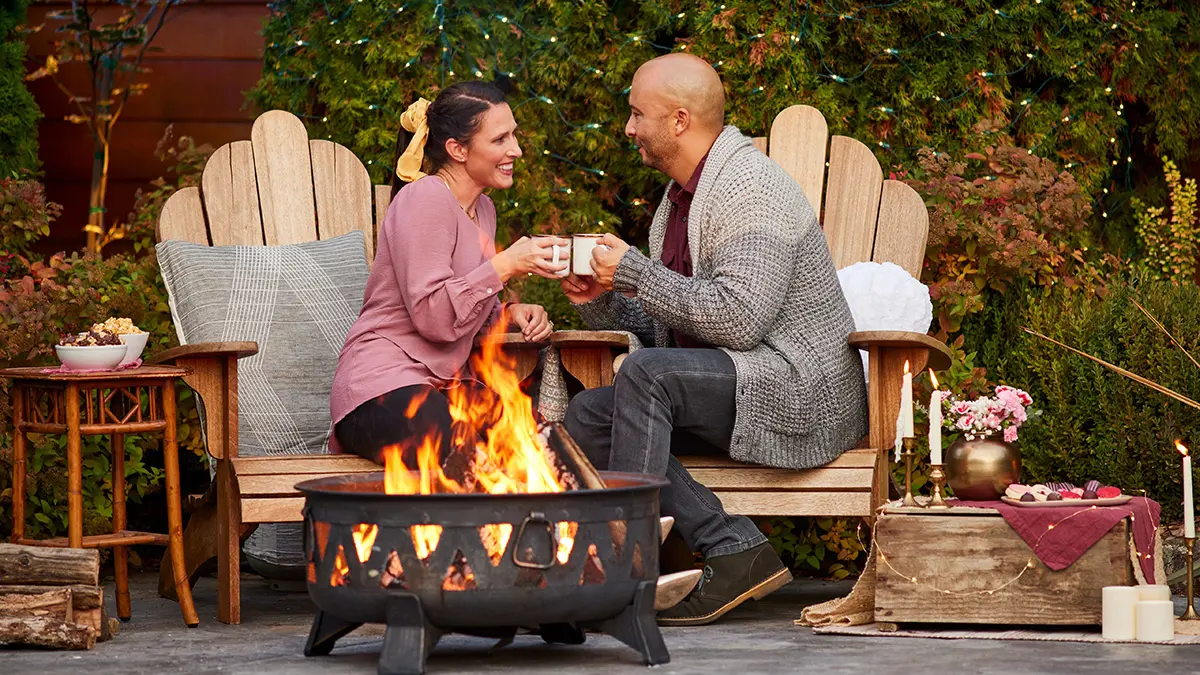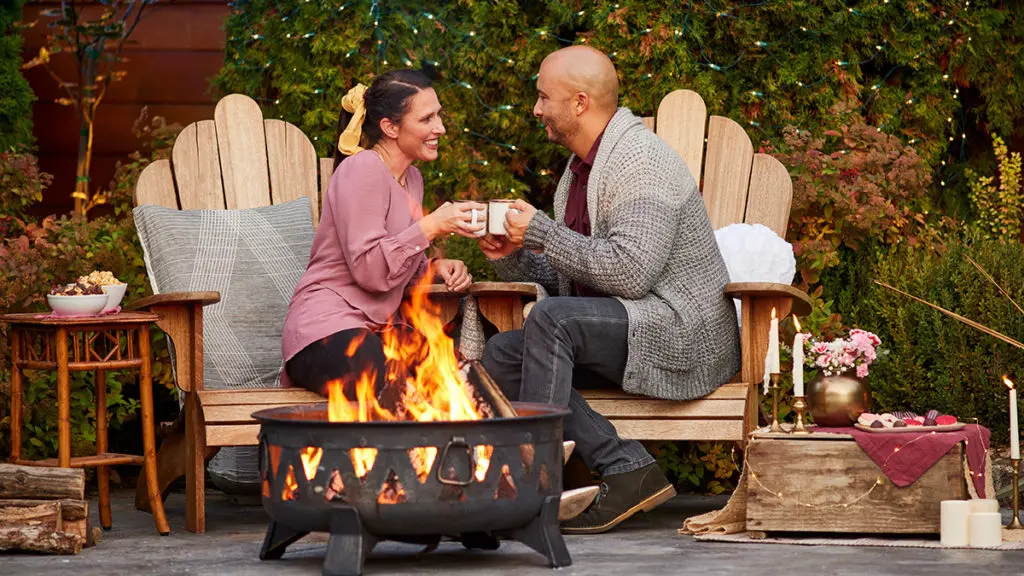 Reign highly recommends putting in a hot cocoa bar. In fact, she says, it is a must for any kind of winter party. "You can offer all different toppings, like mini marshmallows, as well as Bailey's and Kahlúa to serve on the side, as well."
Other hot beverages to consider might be cinnamon whiskey or mulled wine. Any warm alcohol option is always a crowd pleaser, as is gin, which gives you that crisp pine taste in a winter cocktail.
Look to Europe for menu inspiration
As for food, tap your brain into the cold weather cultures like Switzerland or Scandinavia.
"Any sort of hot, bubbly melty cheese is great," she says. "Think fondue or raclette. These are the national foods of Switzerland. People eat it in the winter for that warm and cozy feeling. Reing adds: "To keep a party elegant, I love the idea of small plates or bowls of fully composed dishes, but in smaller versions. Think rich and heavy foods like a steak frites, but on a small six-inch plate with just three or four bites."
Keep the fire warm
As visually cozy as you make your winter wonderland, it will mean nothing if the space is not actually cozy. No matter how beautiful the space may be, guests won't linger if they feel cold. That is why it is imperative to keep the space as warm and snuggly as possible.
"Heaters and blankets are imperative," Reing says. "If you're doing an outdoor winter party, consider a table of blankets, hand warmers, and foot warmers. You can even have these personally branded for your party if you want to."
For parties that are in an enclosed structure with sides, heaters can be used to keep the space warm by funneling warm air into the space.
Adding warmth from actual fire is not only practical, but aesthetically pleasing. The best suggestion is to go with a gas fire pit. That way you can control the size of the flame much easier. If you go with wood burning, you do run the risk of smoke, which can hurt people's eyes. Reing suggests putting chairs around the fire and draping them with wool blankets for an extra cozy ambiance.
"As romantic as your winter party may be," says Reing, "if your guests aren't comfortable they won't stay."
---

---
Feature image photo by Clay Banks / Unsplash