Our series "Celebration Inspiration" is all about bringing you top-notch advice and creative ideas to make the most of life's special moments. Follow these five steps to host a baby shower brunch.
Hosting a baby shower for a close friend or family member is considered a wonderful honor. While you have the task of putting together a fun and memorable day for your loved one at such an exciting time in their life, it can also be a stressful task to conquer.
If you are hosting a baby shower, take a look at these five steps that will make the occasion a day to remember for the mom-to-be.

Choose a date and place
The first step when you're hosting a baby shower is to pick a date. Traditionally, baby showers happen toward the end of the third trimester, shortly before the baby's due date.
Whatever date you choose, work with the mom-to-be and those closest to her to find what works best for them. Keep in mind, the guest of honor can go into labor early – which includes before the party – or have complications – so stay in touch with her to see how she's feeling.
Once you've chosen a date, choose the location where you'll be hosting the baby shower. You may pick a public place like a local park or the mother-to-be's favorite restaurant. Choosing a private place, like someone's home, is also a great option that gives you more flexibility to decorate and make the day exactly as you wish.
Choose a décor
When you host a baby shower, an important step is choosing a theme because it will dictate the décor, food, and activities for the day. You can use a blush color palette to play off the traditional light blues and pinks, and add some extra color with floral arrangements.
You can place bouquet flower arrangements at the center of each table with dishes and silverware that match the aesthetic. Placing small party favors like chocolates or candies next to the plates is a thoughtful touch and also provides another opportunity for a pop of color.
Design the menu
Once you've chosen a theme, you can start putting together the menu. You'll want to choose a good blend of appetizers and things that you might find at a brunch or lunch get-together. Keep in mind how many guests you have. And remember, there are some things a pregnant woman cannot eat!
Quiche is an excellent option for a baby shower brunch since it only requires heating up in the oven, saving you time. If you're having an early morning baby shower, a baked good like coffee cake would be delicious to serve, and you can also serve English muffins with a variety of toppings for guests to choose from.
You can also build a modified charcuterie board with the mom-to-be in mind, including pasteurized cheeses, nuts, and fresh or dried fruit, or other easy-to-pick-at-foods like bruschetta. Consider featuring bowls of common pregnancy craving foods like olives and pickles — these snacks go great with the cheese plates — for guests to graze on as they arrive. You can even include cookies — it is a party, after all!
Now, no menu is complete without drinks! Serve a cocktail like a bellini, a brunch staple, and also a mocktail for the mom-to-be.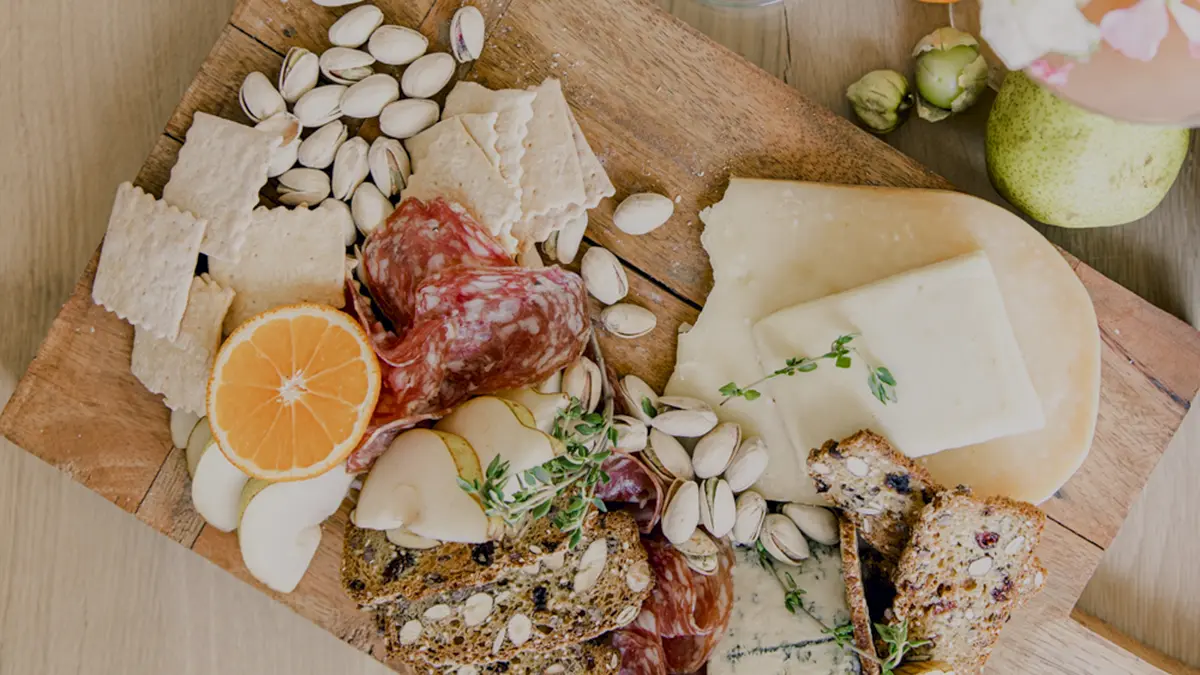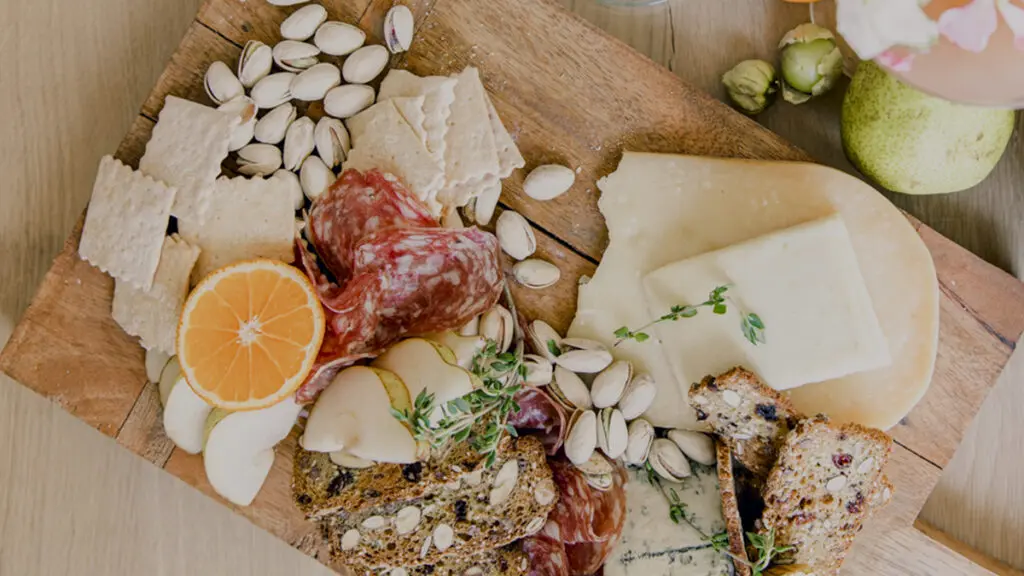 Plan games
What's a baby shower without some games? Two popular activities are "Who Knows Mommy Best?" and the blind diaper-changing challenge.
Who Knows Mommy Best?
Do your guests really know the mother-to-be? You'll have an answer by the end of this game.
To play "Who Knows Mommy Best?" provide every guest with a piece of paper and a pen. Read a list of pre-written questions (about your guest of honor, of course) to the participants and have them record their answers. The guest with the highest number of correct answers wins!
Blind Diaper-Changing Challenge
If your baby shower is co-ed, put the fellas — including the dad-to-be — to the test with this competitive and hilarious diaper-changing game. Throwing a female-only shower? You can still play.
To get started, get a pair of life-size baby dolls, two blindfolds, and a diaper for each participant.
When you're ready to play, divide all the participants into two groups and line each group up (diapers in hand) in front of a baby doll. Make sure each doll has a diaper on before you start the game.
Once the game begins, players must remove the diaper on the baby doll and put on a new one. The team to go through their line first wins.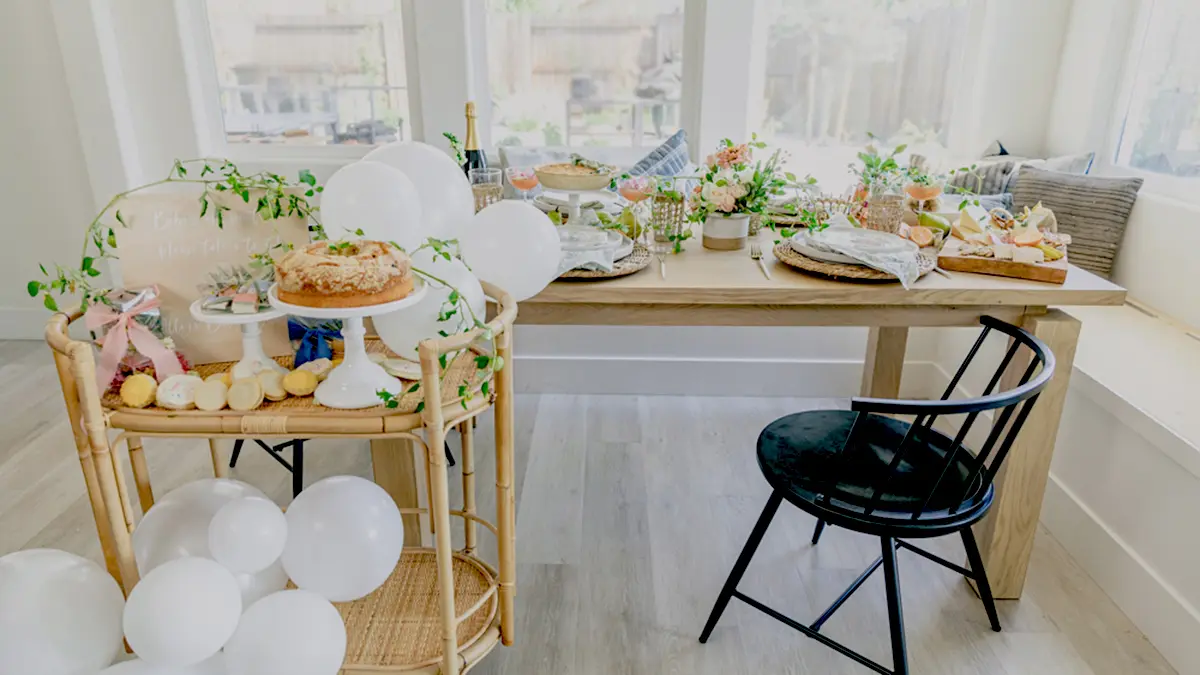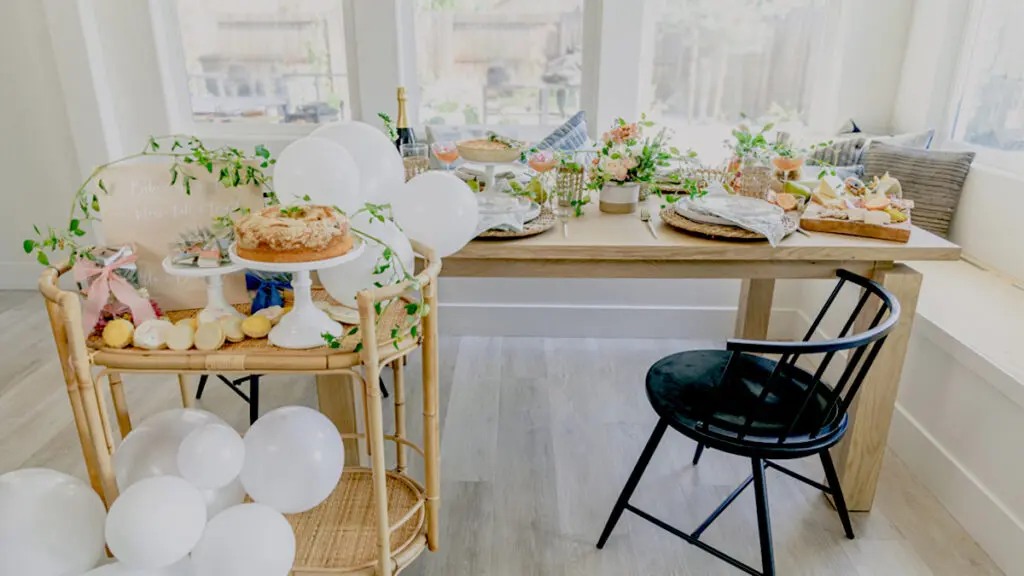 Prep the location
The last step to hosting a baby shower is simply prepping the party. That includes decorating and configuring the seating, food and gift tables, and games. Some people complete these tasks the night before the event; others do them the morning of — depending on your access to the venue. Just give yourself plenty of time to get everything organized.
All of your fun and games are now ready for action, and the drinks only await mixing. Now, it's time to host, baby! Sit back and relax while the guests arrive. Remember, this is a labor of love. You deserve to enjoy it alongside the lucky mother-to-be.