Today's Easter food traditions, with its filling fare ranging from rabbit-shaped coconut cake to two meaty main course options, can be indulgent dining experiences.
Ironically enough, though, fasting — something many Christians did routinely during the 40-day period leading up to the holiday — may have helped shape what's included on modern Easter menus.
Centuries ago, enjoying lots of rich foods was essentially the reward for austerely eating simple, light fare for weeks before Easter Sunday, according to author and food historian Sarah Wassberg Johnson, who launched the aptly named culinary research-focused website The Food Historian.
"In the medieval Catholic calendar, where a lot of these religious [and] food traditions come from, there were many fast days," Wassberg Johnson says. "Easter, particularly coming out of Lent, was associated with some sort of feasting; food has always been an integral part of the celebration."
Read on to learn how some common Easter food traditions became part of the holiday's classic cuisine lineup.
Ham and lamb
In northern and other frigid climates, where residents had to preserve enough food to last through the winter, fasting was somewhat necessary to ensure people had sufficient nourishment during the cold months, Wassberg Johnson says. By spring, however, people were ready to enjoy some of the high-end cuts they'd tucked away, such as ham.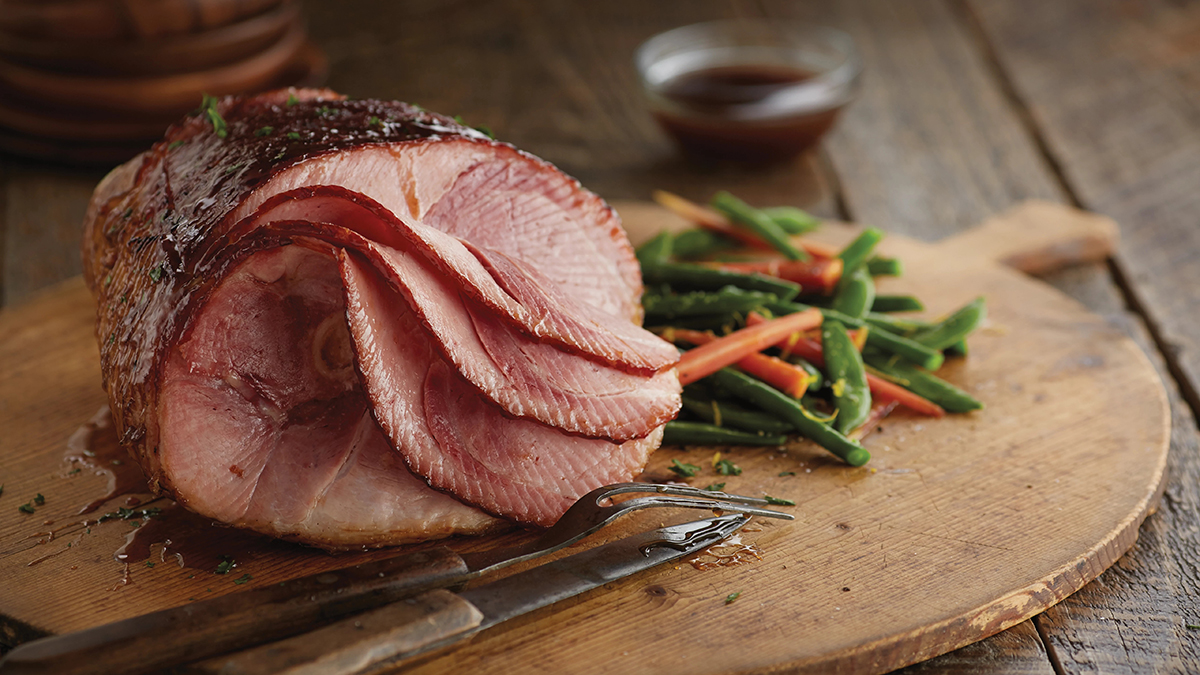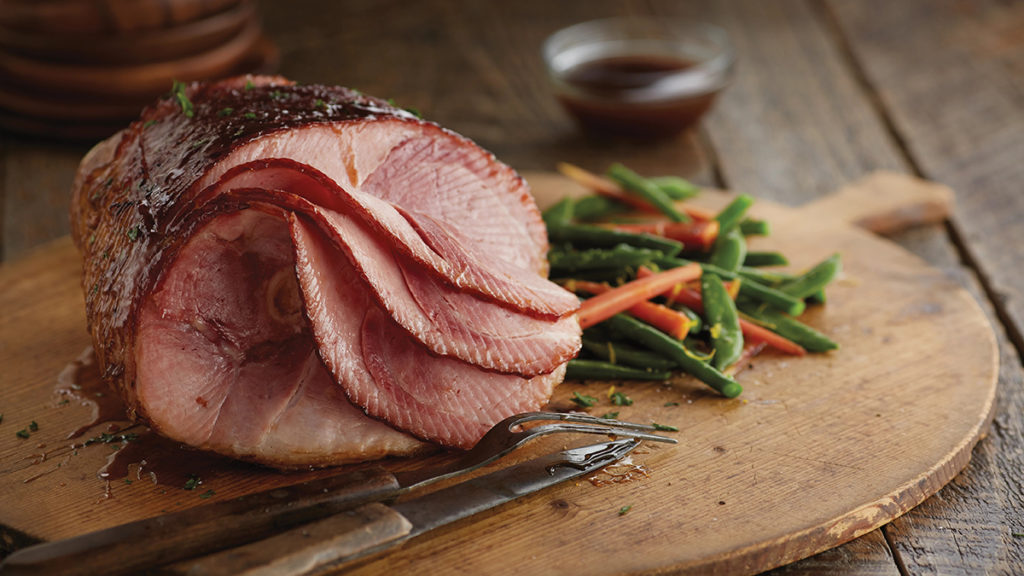 "Having a celebratory feast in April was a way to put a period on that time of fasting," Wassberg Johnson says. "You can eat up the rest of your preserved meat because you're going into the season when you'll have access to fresh fish with the spring fish runs, the baby animals are going to start to mature, and you'll have more meat than you did over the winter."
One of those meats is lamb. The time of year when sheep are commonly born, called lambing season, occurs before Easter — "usually February-ish," Wassberg Johnson says — which helps make lamb a frequently served dish on the holiday.
There's also the religious connection to Jesus being the shepherd and the lamb of God. "One of the reasons why people today still choose lamb is not only because it was readily available in many countries in the spring as an early meat, but also because there's that symbolism," Wassberg Johnson says.
Easter bread and hot cross buns
Seasonality, Wassberg Johnson says, also factors into the items that often accompany Easter entrees, such as roasted or glazed carrots and asparagus, which tend to sprout in spring.
A number of European countries, such as Germany, France, and Poland serve sweet breads for dessert, she says, and possibly as a side dish or for breakfast on Easter. These are traditionally made with dried fruits and nuts.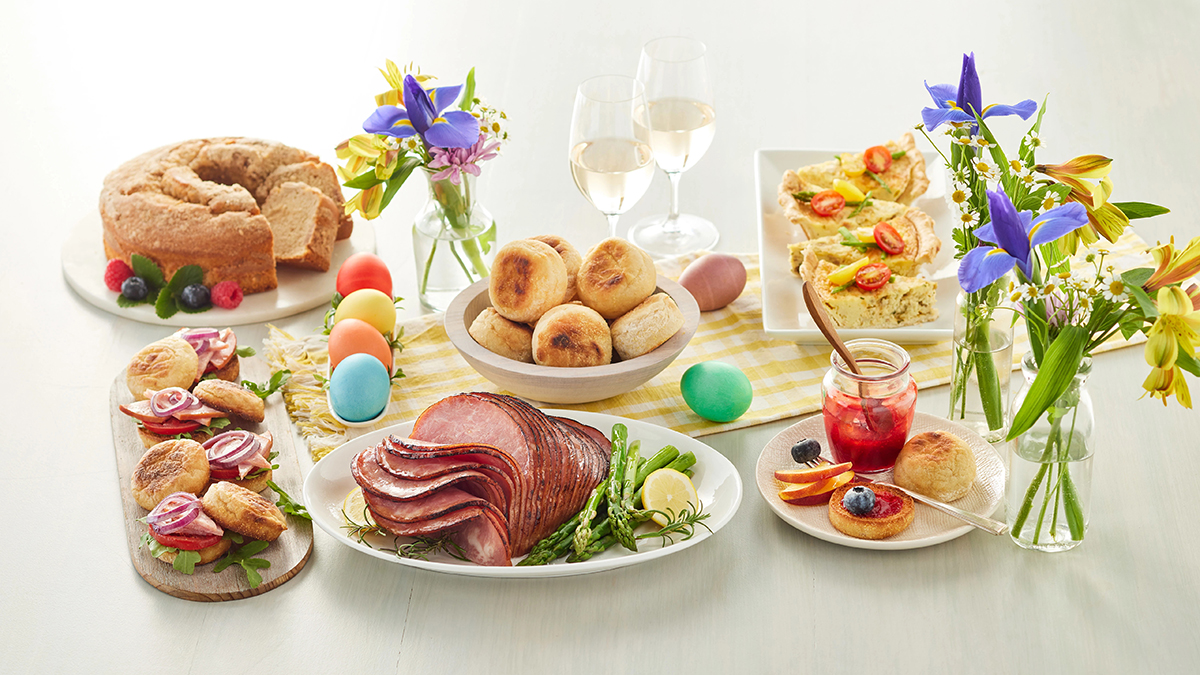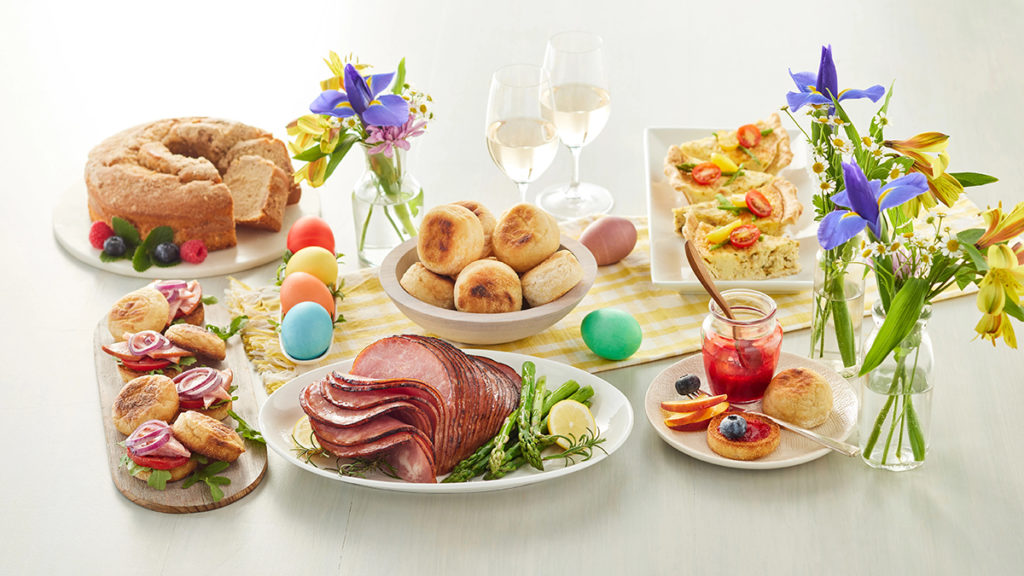 "In the more modern period, you see chocolate in some," Wassberg Johnson says. "They're sweetened either with honey, historically, or with sugar."
In addition to the loaves consumed, rounded rolls with a cross marked on top can be found in the United Kingdom.
"Hot cross buns are the British version of Easter bread," Wassberg Johnson says. "It's an egg-enriched dough; it's very buttery. The cross apparently is in honor of Good Friday [the day Christians generally observe Christ's crucifixion]."
Easter eggs
As people increasingly converted to Christianity over the years, some aspects of other religions — such as the pagan spring equinox, which marks nature's annual renewal on or around March 20 every year — were folded into Christian holiday celebrations.
For instance, the tradition of dyeing hard-boiled eggs before Easter — a long tradition particularly in Eastern Europe and one that may date back to the Roman Empire — is, by some accounts, inspired by a folklore tale. The story goes that Ostara, the ancient Germanic goddess of spring, transformed a bird into a hare — yet it still was able to produce colored eggs for the yearly Eastertime festival.
Today, eggs are available year-round, but, historically, chickens didn't lay many eggs in the winter, Wassberg Johnson says, but would start again in the spring.
Chocolate and other sweets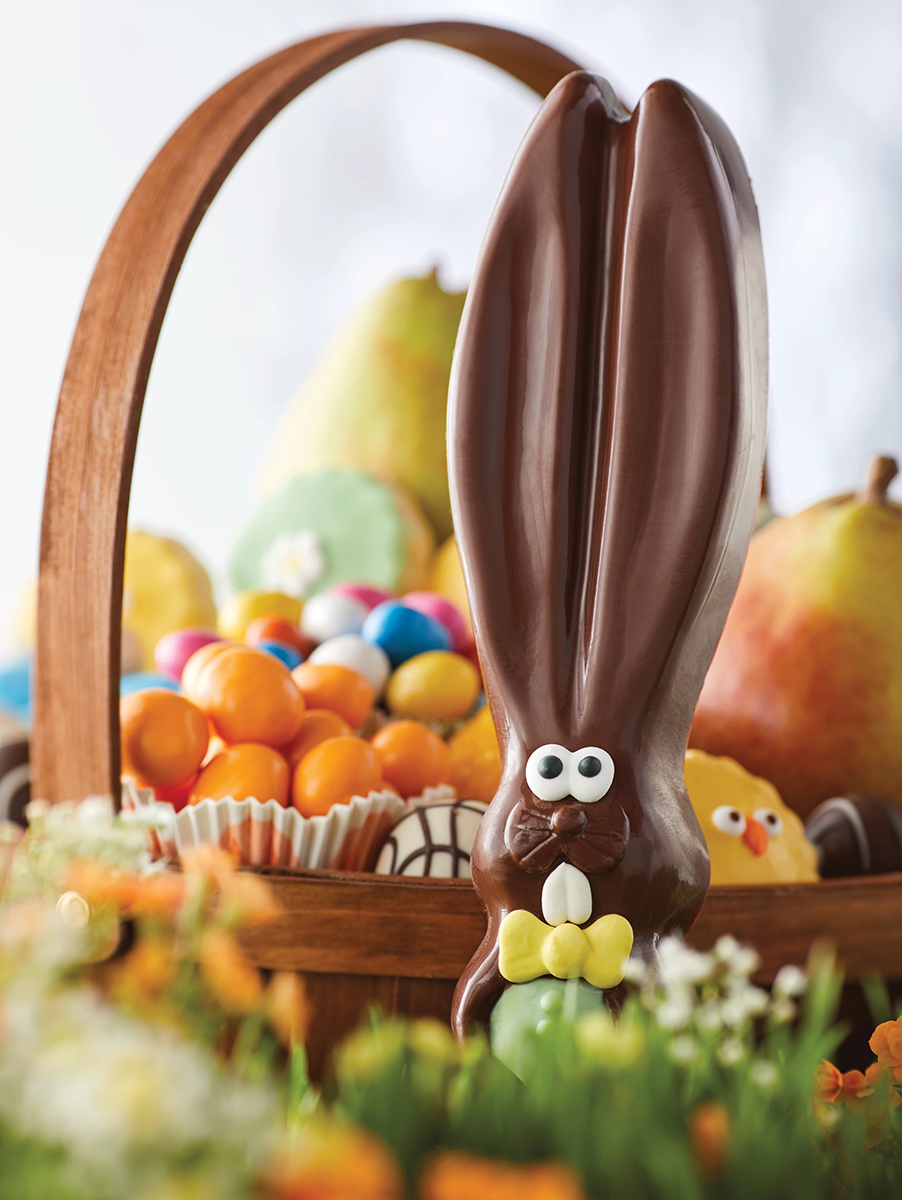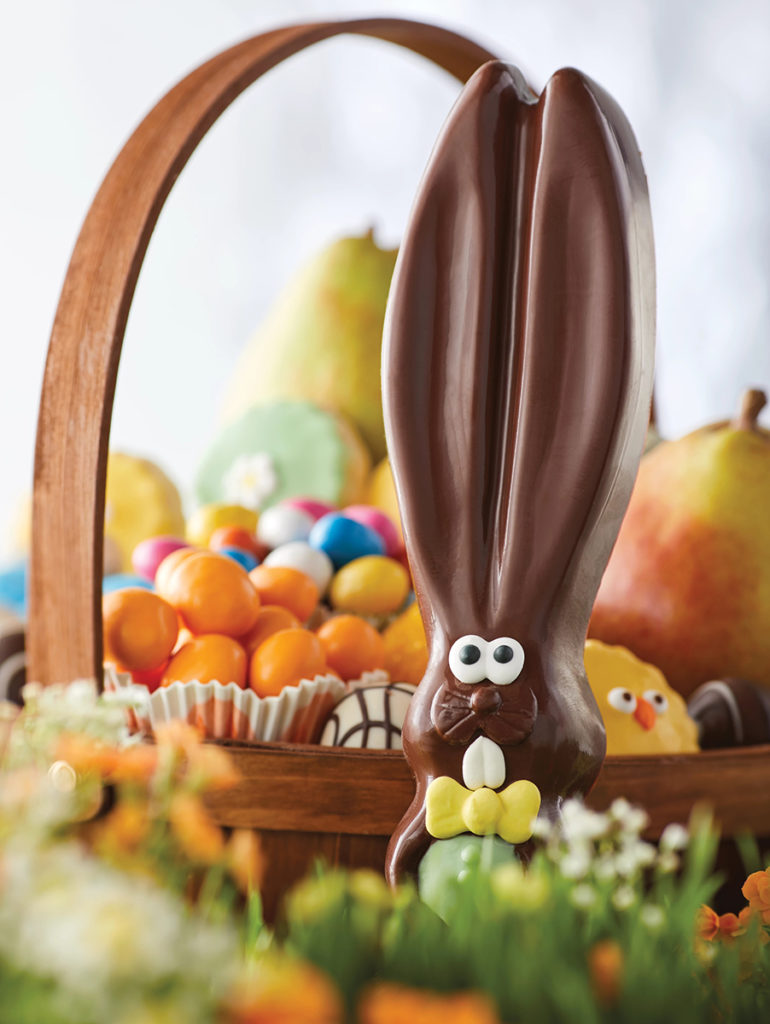 Americans buy more candy for Easter than any other holiday, and nearly half say egg- or rabbit-shaped chocolates are their favorite Easter treats.
Today's foil-wrapped eggs, carrot-shaped chocolates, and other coveted confections can be traced back to the 1800s, when manufacturers began to shape chocolate similarly to how they'd sculpted sugar the century before, according to Beth Kimmerle, food industry consultant and author of Candy: The Sweet History.
"Candy is like glass; you can do a lot of different things with it because of the crystallization, but chocolate took a little bit longer [to figure out]," Kimmerle says. "In the Industrial Revolution, people found ways to mold it by machine, using metal molds."
The baskets used to contain Easter candy are likely a holdover from the days when baskets were used to transport food before canvas and plastic bags became the norm, according to Kimmerle. She also says the plastic grass inside the baskets is a nod to nature's annual rebirth, since blades typically begin to emerge from the ground after winter.
Today, people may forgo a typical woven basket for more inventive options, such as a felt personalized version or a reusable floppy-eared bunny tote bag, and candy is far from the only possible inclusion.
Some Easter food aficionados prefer to gift a sweet-and-savory mix of artisan cheeses, fresh fruit, and rich chocolate, or an assortment of baked goods. Floral items, such as an Easter lily, potted tulip, or other plant, are also popular holiday presents.
Whether you plan on celebrating this Easter by giving a basket filled with candy or other items, or sitting down to a robust rack of lamb dinner, you can be sure of one thing: You are not alone in wanting to partake in the established, nostalgic traditions of this beloved holiday.
"People are ready to celebrate," she says. "Between ice storms and weird weather, this has been a crazy winter for a lot of people. The timing is right for Easter.
"People are just going to be like, 'Bring on the chocolate bunnies!'"
---