As part of our virtual holiday guide, our initial post focused on designing an extended, virtual holiday table. This post focuses on the best part of your holiday gathering: what to eat.
If you are planning a large virtual table gathering this year, don't forget to join our #virtualholidaytable contest. The winner will receive gifts from across the 1-800-Flowers brands for an entire year. For information about how to enter, see the contest information below.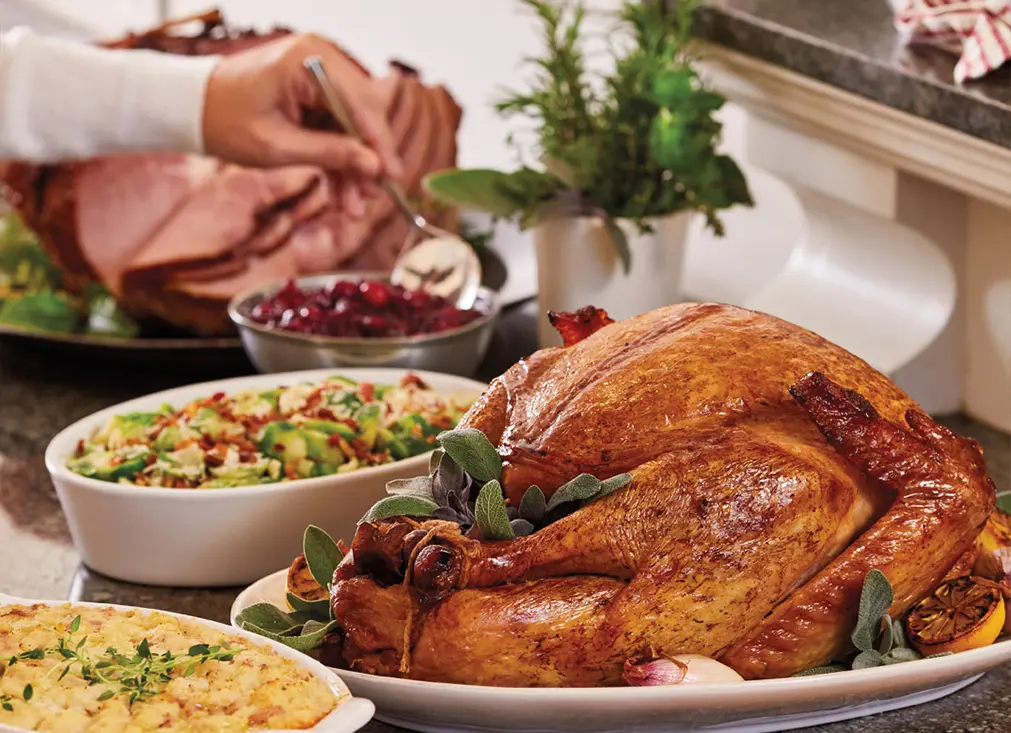 Share recipes with friends and family, even while apart
Take part in virtual holiday cooking and baking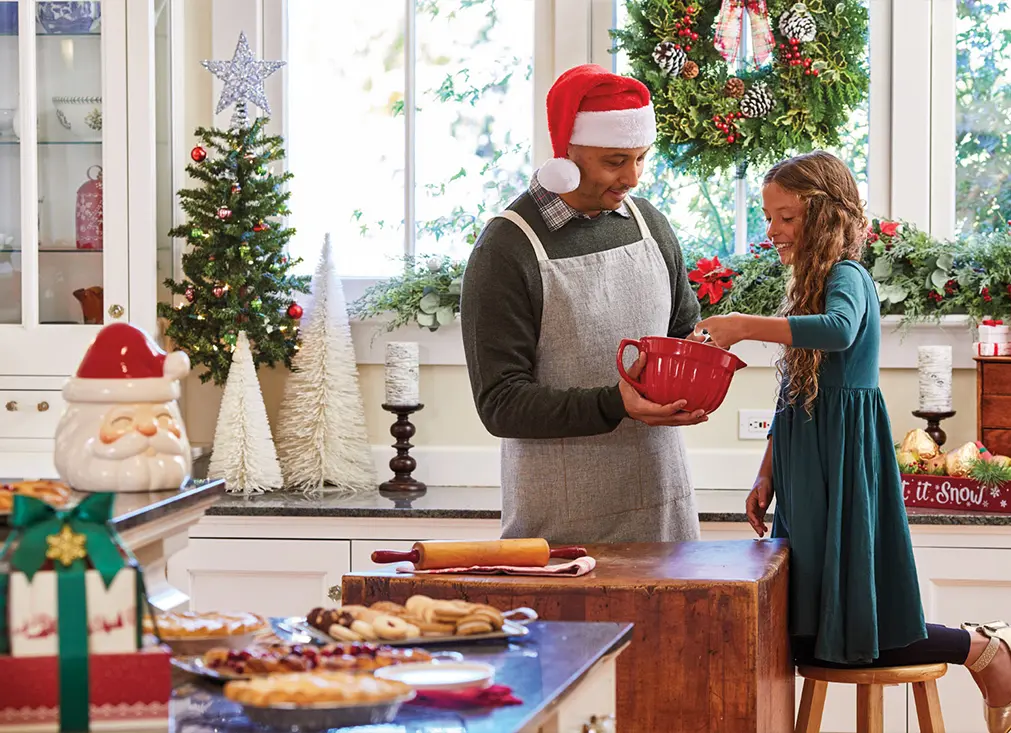 Create a culinary adventure
The holidays are filled with traditions—many of them involving recipes handed down from generation to generation. Your virtual holiday table is a great place to go on a culinary adventure! Learn about the history of many popular holiday recipes and try some you've never tried before. Invite your guests to share favorite recipes, their origins, and the stories that surround them. Send your favorite holiday foods as gifts and create a menu inspired by traditional foods from around the world to share with your guests. We've explored some of our favorites and included them here.
Some of our favorite holiday food traditions and how they came to be
Make and share a menu with your virtual table or send items as gifts ahead of the gathering
Cheese Fondue
Togetherness is the foundation of traditional Swiss Fondue. A long, leisurely, one-pot meal cooked with your closest friends and family allows for lots of laughter and conversation. There are also endless variations — from beef, shrimp, and mushrooms simmered in hot oil to bread and fruit dipped in melted cheese.
The Origin of Fondue
This communal meal was first mentioned in Homer's Iliad in 800 BC, described as a melted pot of goat cheese flavored with wine and thickened with flour. It is found again in 17th century Switzerland, made by peasants using leftover bread and cheese during the winter. Today, it remains one of Switzerland's most famous dishes.
Learn more about the history of fondue >
Candied Fruitcake
This dense, fruit- and –nut-ladened cake is an often-maligned holiday dessert. But actually, more people appreciate this traditional dessert than not. In the so-called Fruitcake Capital of America, the small town of Claxton, Georgia, the local bakery makes and ships over 4 million pounds of fruitcake each Christmas season.
The Origin of Fruitcake
The tradition of fruitcake became common all the way back in Ancient Rome, when soldiers carried them for sustenance out into the battlefield. Through the ages, more sugar was added to the recipe, and eventually different forms of alcohol during the Victorian era. Once even outlawed in Great Britain for their decadence, today they are one of the most popular and gifted holiday foods.
Learn more about the history of fruitcakes >
A delicious alternative to fruitcake is the traditional English Christmas Pudding. This moist sponge cake is made with dried fruits and nuts and is served with a brandy or rum sauce.
See how you can make an English Christmas Pudding with this delicious recipe!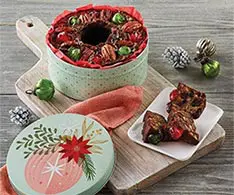 Beef Wellington & Yorkshire Pudding
Sometimes it's nice to have something grand at the holiday table, and English Beef Wellington certainly delivers on that expectation. A perfectly cooked fillet of beef coated with pâté and duxelles, a sautéed mince of mushrooms, shallots, and herbs is wrapped, baked, and served in a showy puff pastry crust and topped with Madeira sauce.
A variation on this theme is to serve a roast of pork or beef and accompany it with a Yorkshire Pudding and gravy on the side. Either way, it is sure to make for a special meal and very full bellies. In fact, it was the preferred Christmas meal of the Kennedy family.
The Origin of Roasts and Pastries
No one is quite sure whether Beef Wellington was created and named after the English Duke of Wellington, birthed in the kitchen of a Chicago hotel in 1940, or attributable to a traditional Irish dish. The history is murky, but we do know that Yorkshire Pudding was first seen in an English cookbook in 1747.
Learn more about the history of Beef Wellington and Yorkshire Pudding >
Make your own Yorkshire Pudding with this recipe!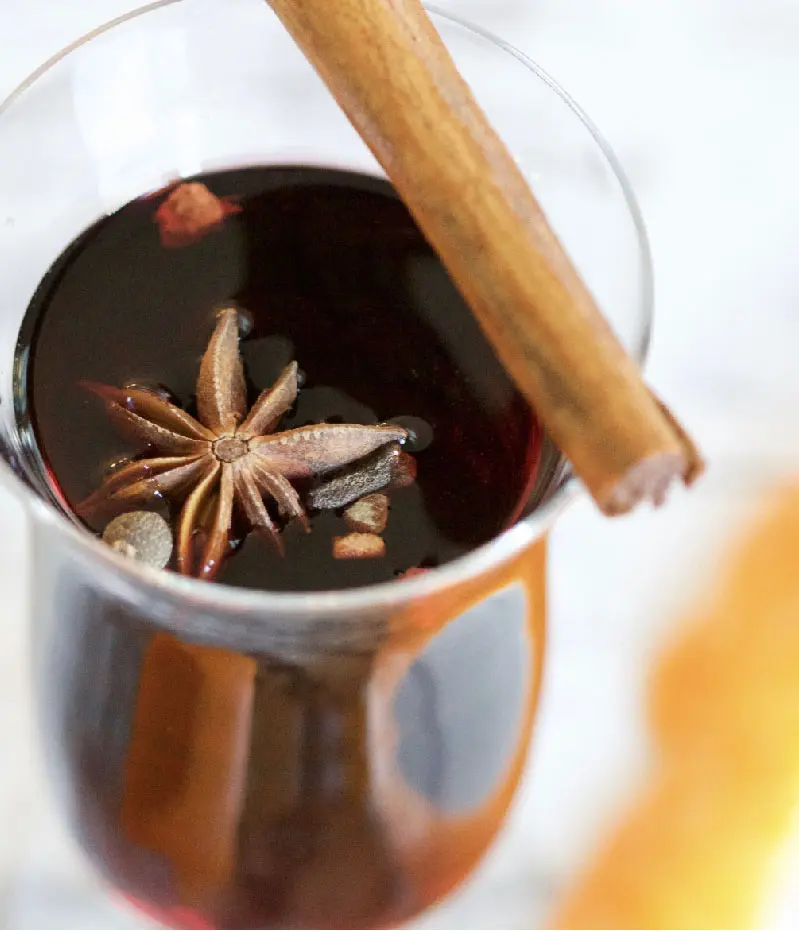 Festive Holiday Drinks
Along with the importance of food in our holiday celebrations, we would be remiss if we didn't touch on the role of beverages—most of us have memories of lively conversation around the punch bowl! Many cultures feature specialty drinks as part of their holiday traditions, including the Mexican Ponche Navideno, German Gluhwein, and Puerto Rican Coquito.
The Origin of Holiday Punch
On the history website Punch Story, Elizabeth Gabay, wine and food historian, says the theory for the origin of the word "punch" is that it means "five," which derives from the Hindi word "panch." This is due to the beverage's five ingredients: water, alcohol, fruit juice, sugar, and spice. However, one of the earliest descriptions from 1638 describes punch as having only four ingredients: eau-de-vie, rose water, lemons, and sugar. The name may also be a corruption of the name for a drinks barrel on board ship – a "puncheon." Needless to say, the rich history of punch around the world makes for a fascinating read.
Try a new holiday punch this year with recipes for Navideno Mexicano, Gluhwein and Coquito. Prefer sangria? Try this recipe!
Learn more about the history of Holiday Punch >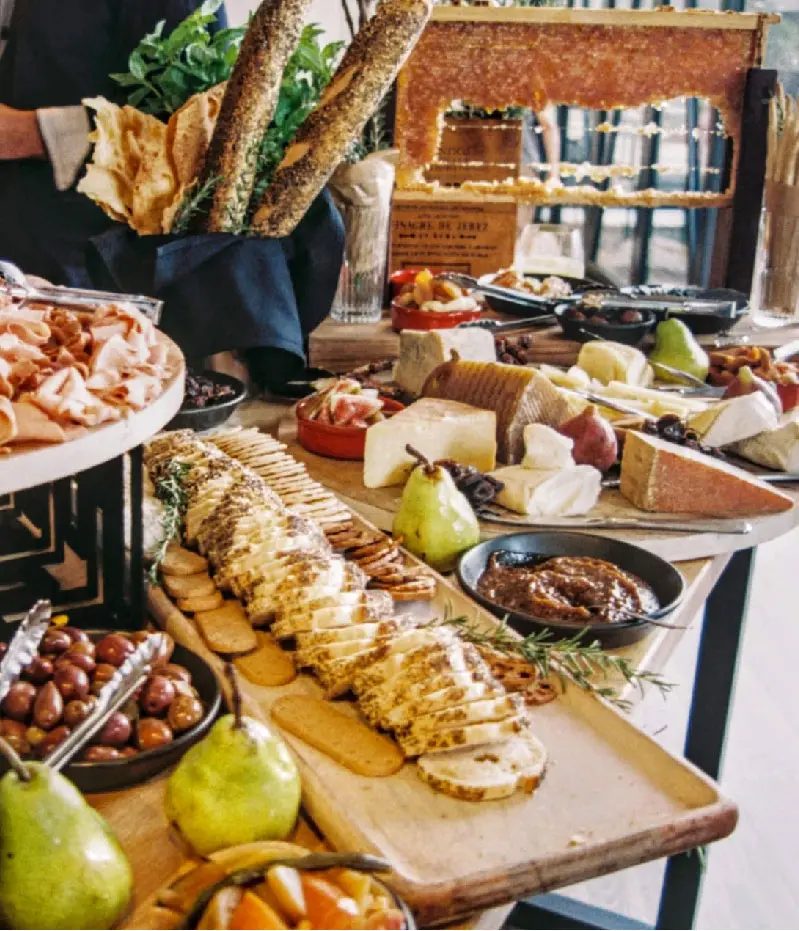 Scandinavian Julboard
A julbord is all about "ham, herring and merry." Simply described as an "extensive spread" of delicious foods, an American-style julboard can have anything you desire – it just needs to be plentiful. From savories to sweets, this traditional Swedish Christmas, this holiday meal is casual and can be enjoyed all day long. In Scandanavia, however, each of the foods has very specific historical meaning, and most families incorporate a variety of pickled herring and cured salmon with bread, ham, liver pâté, red beet salad, and cheese. Later in the day, the warm dishes are laid out and often include meatballs, sausages, pork ribs, and cabbage.
The Origin of the Julboard
The roots of the Julbord tradition are believed to date back to the early 1100s, with ties to the Catholic Advent Fast which ended on the 24th of December. However, it was only in the mid-1800s that the Julbord began its transformation into what it is today. One food that has always been on the Julbord list has been lutfisk, a lye treated dried whitefish has been around since the days of the Vikings.
Learn more about the history of the Julboard >
For plenty of satisfying flavor, add some Swedish Meatballs to your Julboard!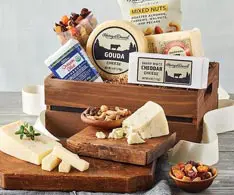 The Feast of the Seven Fishes
The Feast of the Seven Fishes is predominantly an Italian-American tradition observed on Christmas Eve. If your family is fond of fish, this is the perfect opportunity to spend an entire meal exploring the delicious possibilities of a seafood menu. A well-known dish you may want to consider is called Bacalla, or salted cod fish. The custom of celebrating with a simple fish such as this reflects customs in what were historically impoverished regions of Southern Italy, but delicious nonetheless.
The origin of the Feast of the Seven Fishes
Christmas Eve is a vigil or fasting day, and the abundance of seafood reflects the observance of abstinence from meat until the feast of Christmas Day itself. Today, the meal typically consists of seven different seafood dishes. The tradition comes from Southern Italy, where it is known simply as The Vigil (La Vigilia). This celebration commemorates the wait for the midnight birth of the baby Jesus. It was introduced in the United States by Southern Italian immigrants in New York City's Little Italy in the late 1800s. Italian-Americans in New York City and its surrounding areas are usually the only ones who keep this tradition going today.
Learn more about the history of the Feast of the Seven Fishes >
Here are 31 delicious fish recipes for your Seafood feast! Looking for fish-related appetizers? Impress with our Make-Ahead Appetizer Board with Smoked Salmon Crostini!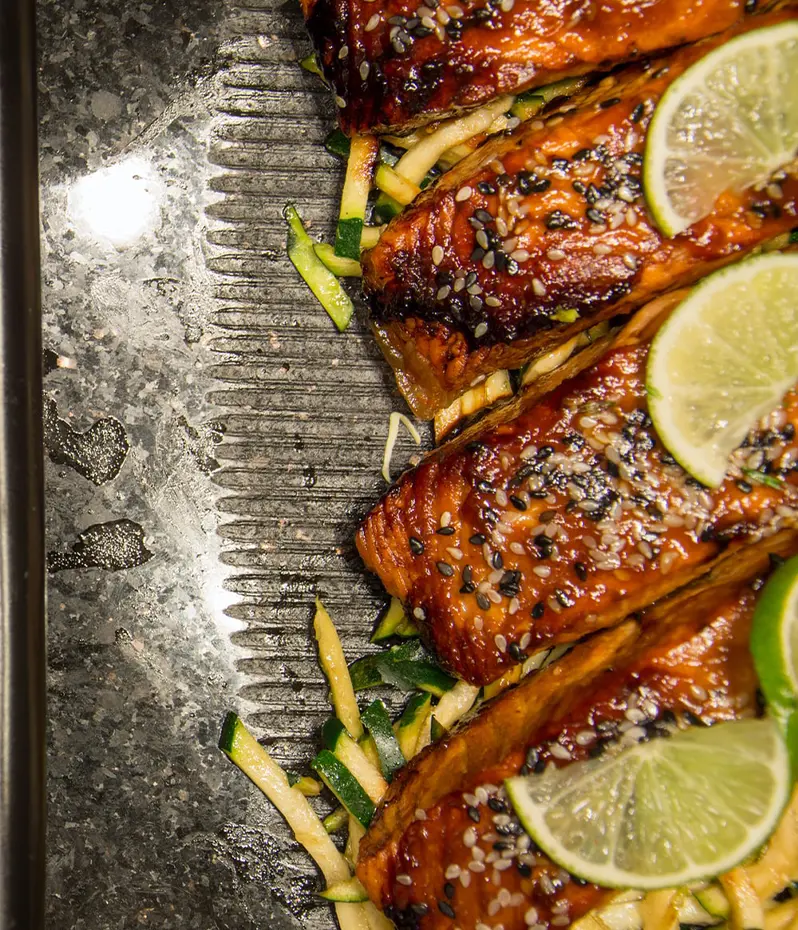 How long is your table?
Invite your friends and family to your virtual, extended table
Share images of your extended holiday tables this season tagged with #virtualholidaytable and immediately be entered to win 12 months of gifts from us. Keep the gifts for yourself or choose to send them to your loved ones. Each month will include a different item from across our family of brands – bouquets from 1-800-Flowers, breads from Wolferman's, and gift baskets from Harry and David (and that's not all).
To qualify, your extended table must include one table decorated for the holidays. Please tag any products or foods used from our family of brands. Read all Sweepstakes rules here >


Looking for more holiday food inspiration?
Check out our recipes below for additional suggestions on how to make this holiday season the most delicious one yet!
Wild Rice Salad Featuring Pears, Cranberry, and Blue Cheese