We love creating salads, and adding protein, fruit, nuts, and vegetable mix-ins for texture, color, and crunch. They can take center stage at a picnic (think Cobb) or be a sidekick (like, say, coleslaw). And since salad making often doesn't require the stove, summer is our favorite time to prepare these dishes.
According to Henry Voigt, a historian of American culinary and social customs and collector of menus, salad has a chill history. "The word 'salad' appeared on menus in the 1890s, since it wasn't until refrigerated train cars were introduced that you could get fresh lettuces into big cities."
In addition to modern-day refrigeration and increased accessibility to new ingredients via the railroad, the promotion of salads through restaurant menus gave rise to several of the most famous ones. But, Voigt advises, we should take the histories of some of them with a grain of salt.
"The origin stories of many of these salads can't be confirmed," Voigt says, "but there is some shred of truth that people settle on."
Here are eight salads that have become embedded in our culinary consciousness.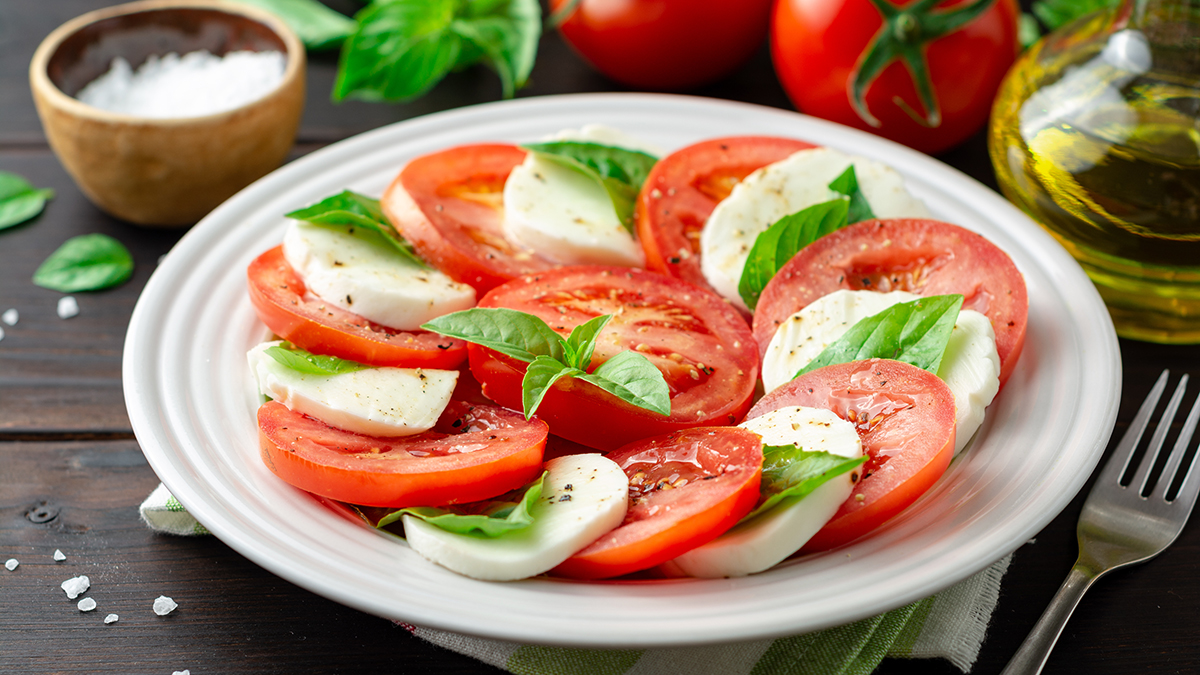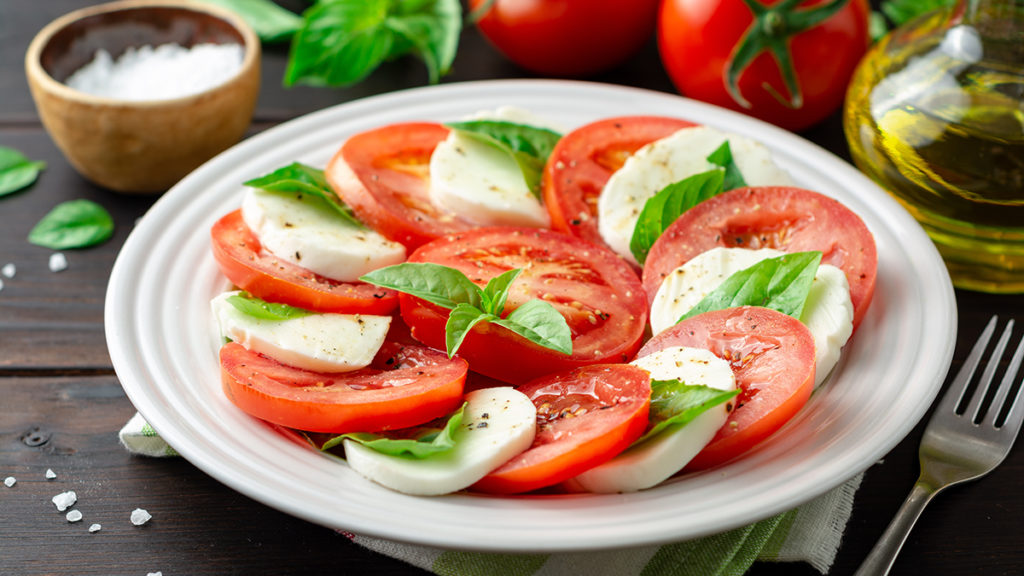 Caprese salad
Insalata Caprese, whose red tomato, white mozzarella, and green basil are a nod to the colors of the Italian flag, was first served at the luxurious Grand Hotel Quisisana in the 1920s on the Italian island of Capri — hence the name "Caprese salad." In the 1950s, King Farouk of Egypt, while visiting Capri, publicly proclaimed his love for it, making Insalata Caprese world renowned.
Ingredients: Mozzarella, beefsteak tomatoes, fresh basil, extra-virgin olive oil, sea salt.

Prep tip: Rest the salad for 15 minutes before serving. This allows the juice from the tomatoes, milky water from the mozzarella, and olive oil to meld.
---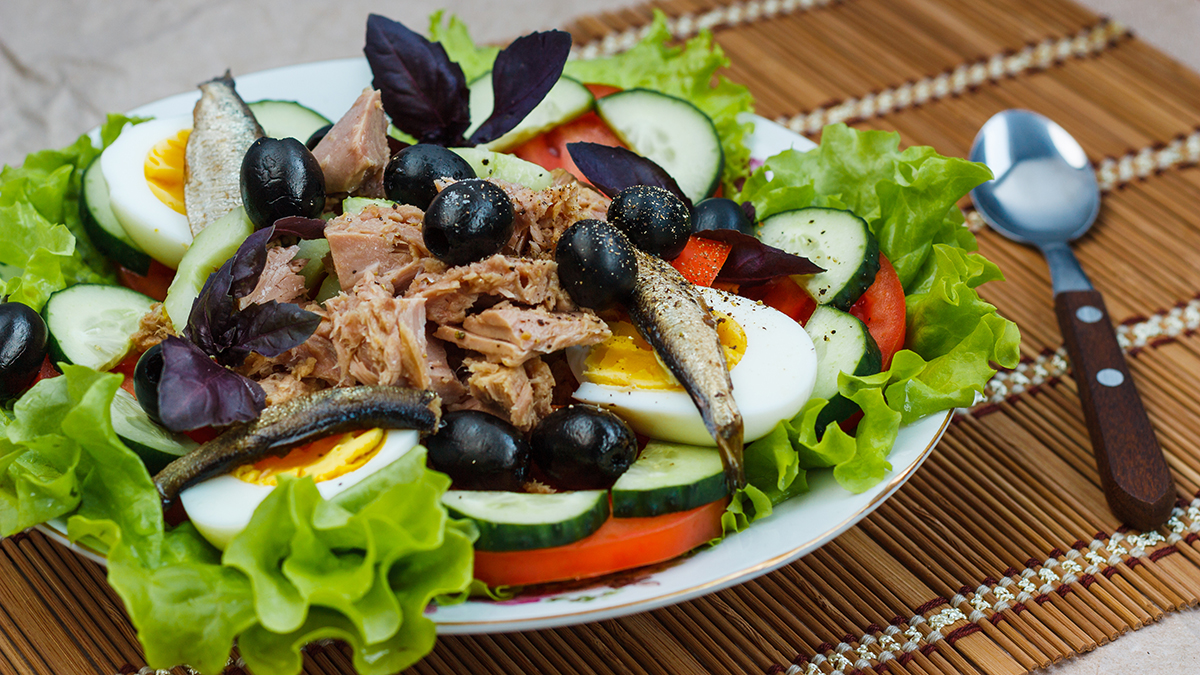 Salade Niçoise
Nice, France, is the birthplace of the arrangement of canned tuna or anchovies set among raw, seasonal vegetables, and served on a platter. The ingredients for salade Niçoise, as we know them today, were set forth by French chef and father of the modern-day restaurant, Auguste Escoffier, in 1903 in his cookbook Le Guide Culinaire. Julia Child later popularized the dish for American home cooks in her 1968 cookbook The French Chef Cookbook.
Ingredients: Canned tuna in olive oil, anchovies, green beans, tomatoes, potatoes, hard-boiled eggs, capers, olives, romaine lettuce leaves, and red wine vinaigrette.

Prep tip: Don't drain the tuna or anchovies. Instead, let their oil mingle with the dressing, thus deepening the flavor. And if you feel like going rogue, swap out the tuna for steak.
---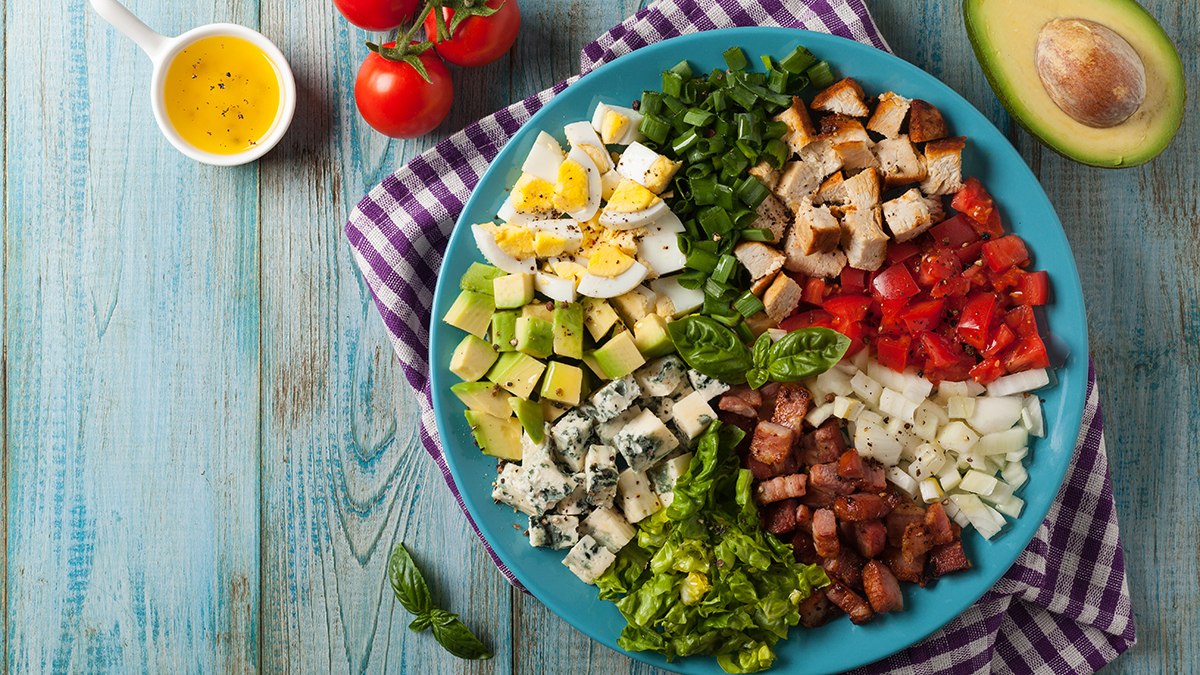 Cobb salad
Robert Cobb, the famous San Francisco Brown Derby restaurant owner, created this salad in 1937 as a late-night snack by finely chopping leftovers from the restaurant kitchen's refrigerator. (It was not, as some claim, created at the Drake Hotel in Chicago…)
Voigt deduced from a menu from the swanky Sky Room at the Hilton Hotel in Long Beach, California, circa 1941 or thereabouts, that "the romaine, avocado, and hard-boiled egg on this menu is a sign that the combination of ingredients in a Cobb salad was making its way into the mainstream."
Ingredients: Finely chopped iceberg and romaine lettuces, tomatoes, avocado, hard-boiled eggs, bacon, blue cheese, chicken or turkey breast, and French dressing.

Prep tip: Cook the chicken or turkey, bacon, and hard-boiled eggs up to three days in advance.
---
---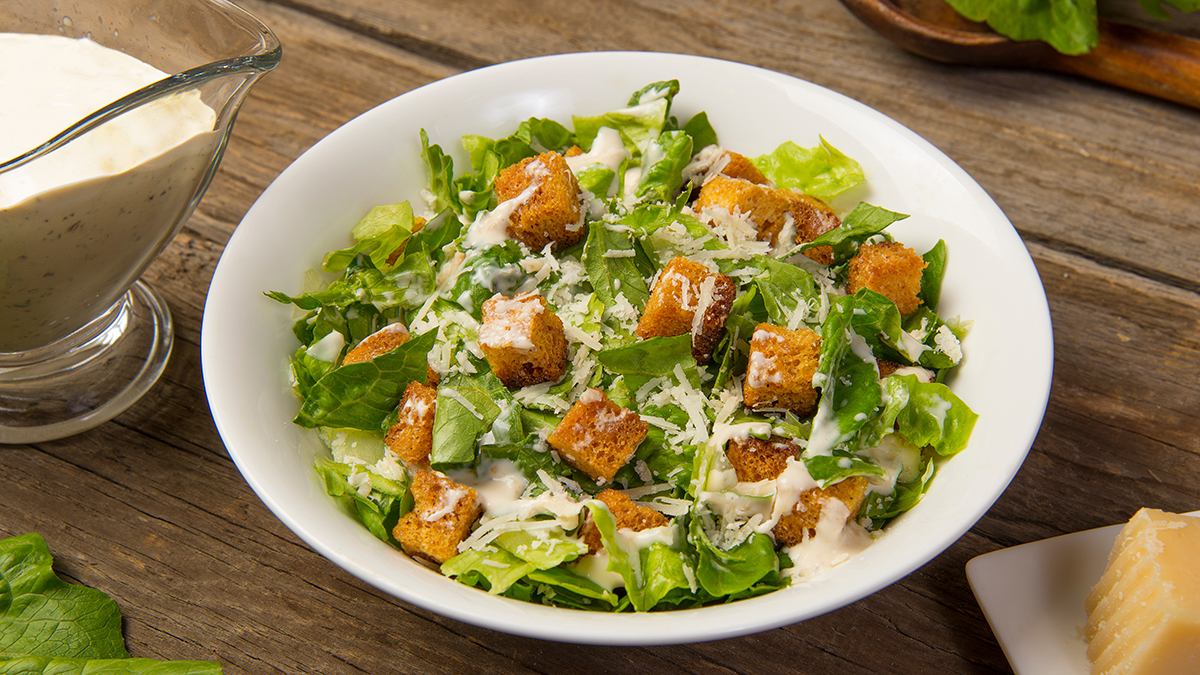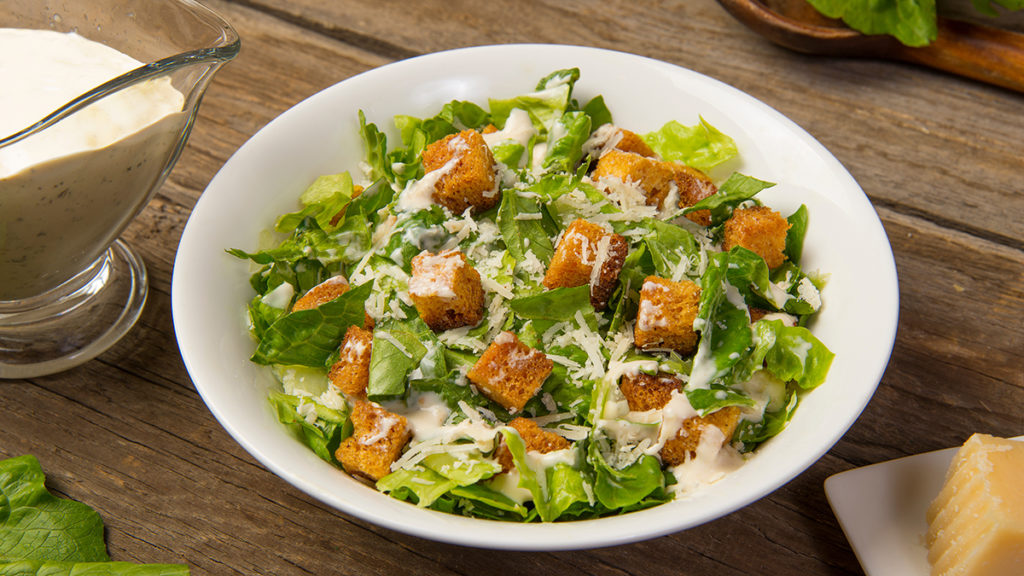 Caesar salad
Italian restaurateur Caesar Cardini (not a Roman general) invented this salad at his namesake restaurant in Tijuana, Mexico, in 1924. He began the tradition of tossing his salad tableside in a wooden bowl for his patrons and dressing it with "coddled eggs," which are eggs gently cooked in a warm water bath that leaves the yolks runny. "It's passé, but Caesar salads coming out of restaurant kitchens were never as good as a Caesar done tableside," Voigt says.
Ingredients: Romaine lettuce leaves, Parmesan cheese, garlic croutons, and for the dressing: Worcestershire sauce, anchovies, olive oil, and raw eggs.

Prep tip: Dress Caesar salad immediately before serving, ensuring crisp lettuce, crunchy croutons, and a dressing that doesn't separate.
---
Waldorf salad
"Before social safety nets, charities would rent spaces at hotels, such as the Waldorf [hotel], to host events," Voigt says. This salad, says Voigt — who owns a 1905 journal of Oscar Tschirky, the famous Waldorf hotel maître d' — came about in 1896 when someone from the charity committee of St. Mary's Hospital consulted with Tschirky to plan their event.
Ingredients: Lettuce, chopped apples, celery, walnuts, grapes, and mayonnaise.

Prep tip: Lighten up the dressing and use yogurt instead of mayo.
---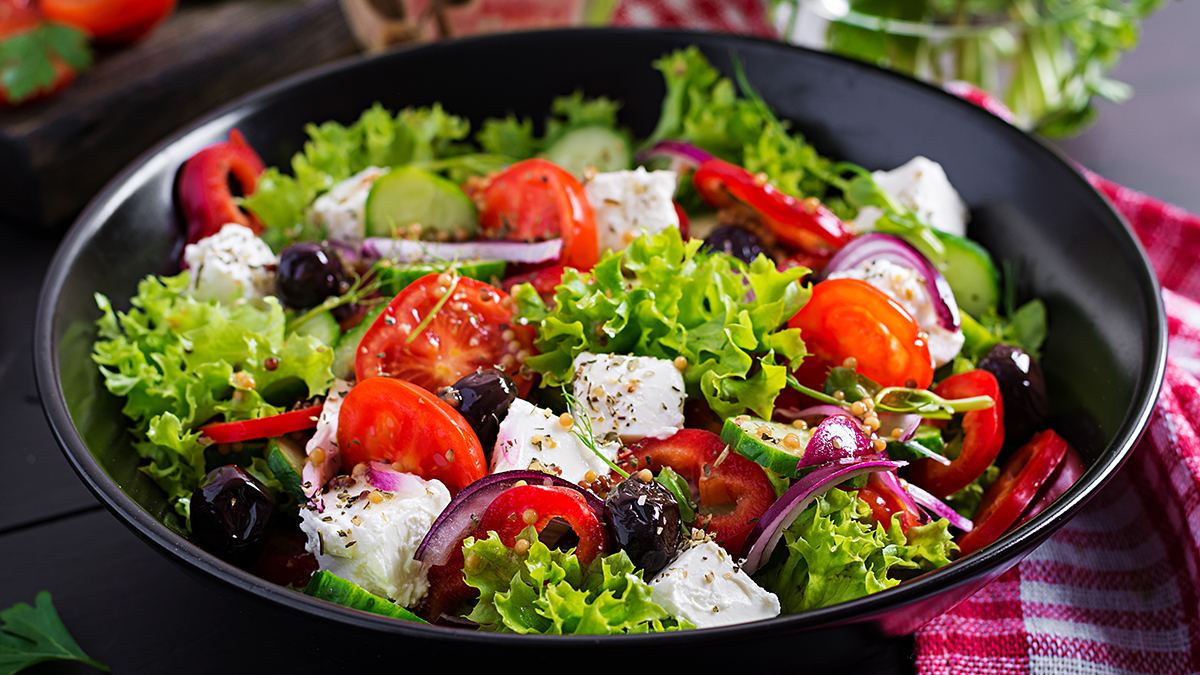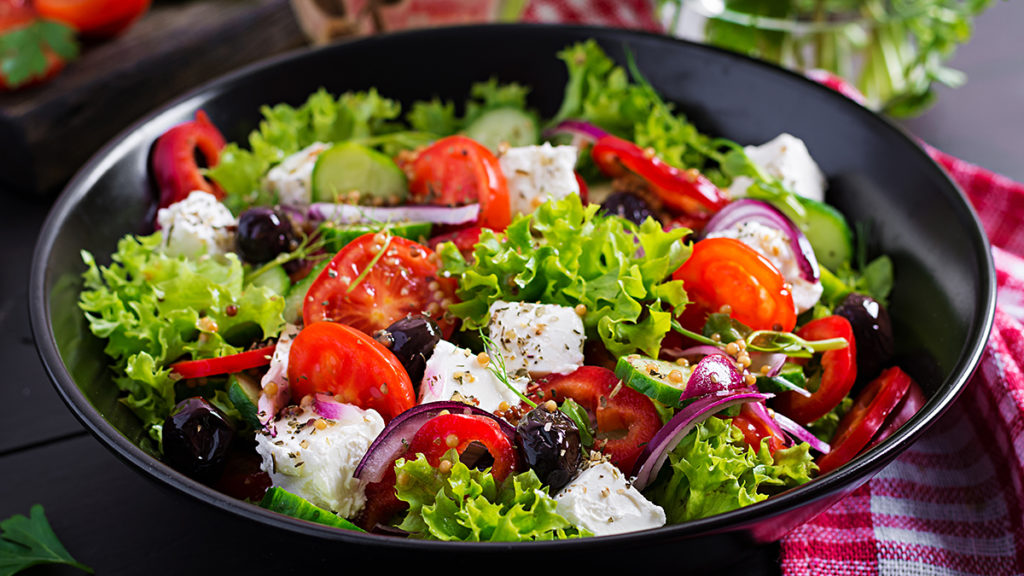 Greek salad
"The appearance of an abundance of Greek restaurants coincides with a shift in immigration laws in the 1960s," explains Voigt, citing the Hart-Celler Act that eliminated the quota cap for immigrants from any country. Many Greek immigrants opened restaurants and promoted traditional Mediterranean ingredients, such as feta cheese, tomatoes, and cucumbers, eaten throughout Turkey and Greece for breakfast and offered as a salad.
Ingredients: Romaine lettuce, feta cheese, cucumbers, tomatoes, Kalamata olives, red onion, anchovies, dolmas, fresh herbs, and red wine vinaigrette.

Prep tip: Swap out the lettuce for rotini pasta and make a cold summer Greek pasta salad.
---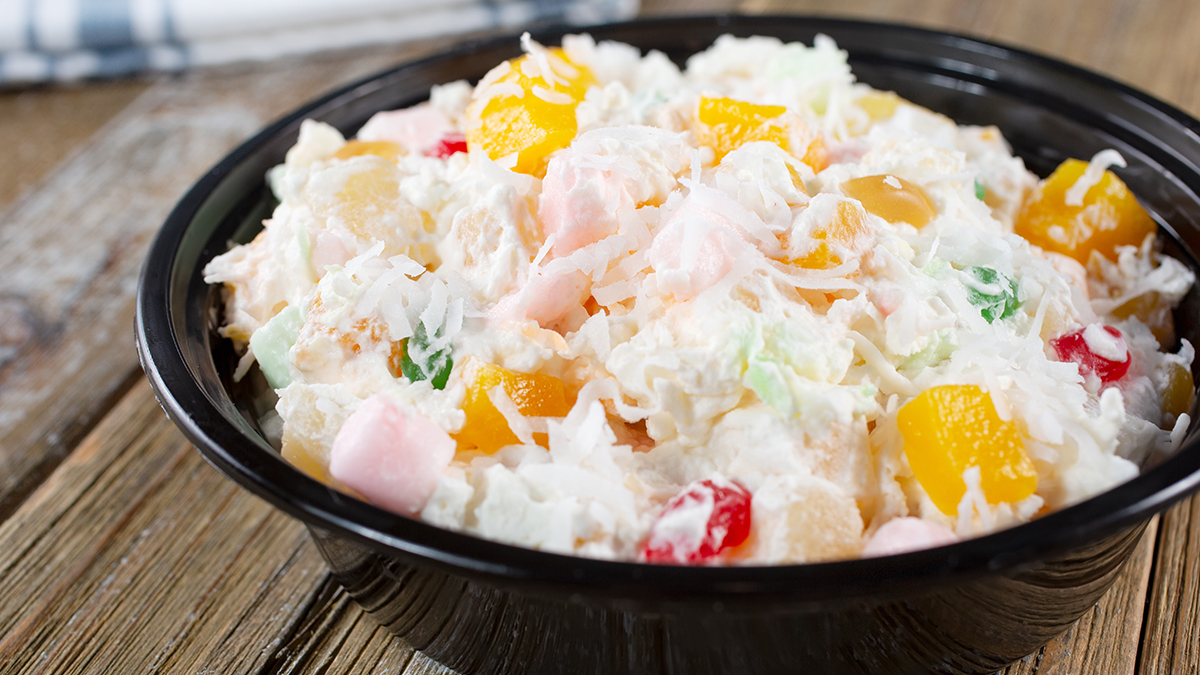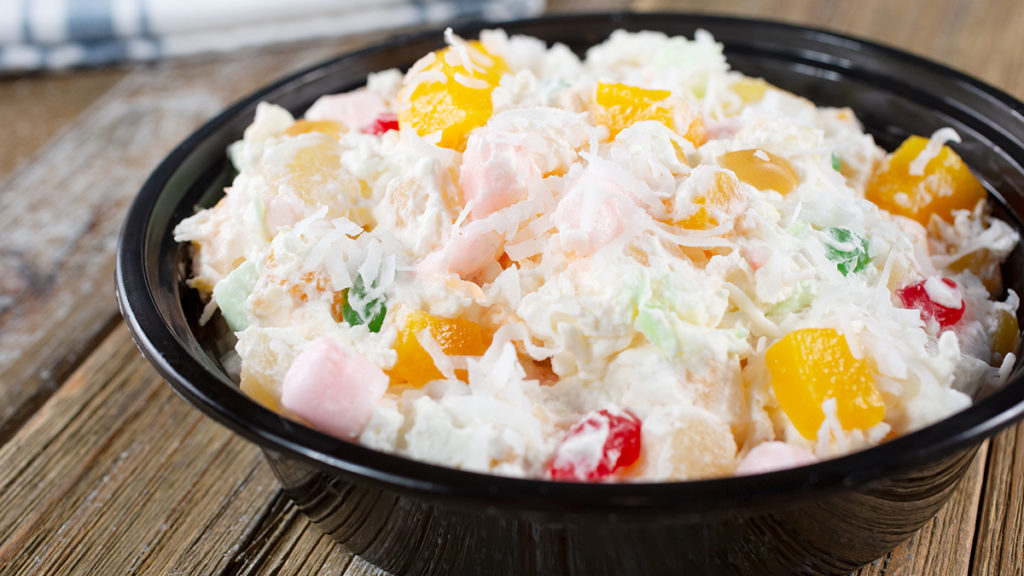 Ambrosia salad
This fruit salad, named for ambrosia, the nectar of the Greek gods, became popular in the 1870s, coinciding with an expanding railway system that allowed for the transport of exotic fruits, such as pineapple, citrus, and coconut, to other parts of the country. While the fruit base was considered a luxury, this salad reached heavenly heights in the 20th century with the addition of marshmallows, walnuts or pecans, and whipped cream.
Ingredients: Cherries, dates, citrus, papayas, peaches and pears, marshmallows, pecans, whipped cream, whipped topping, and sour cream or cream cheese, as a binder.

Prep tip: Chill overnight for a decadent summer dessert salad.
---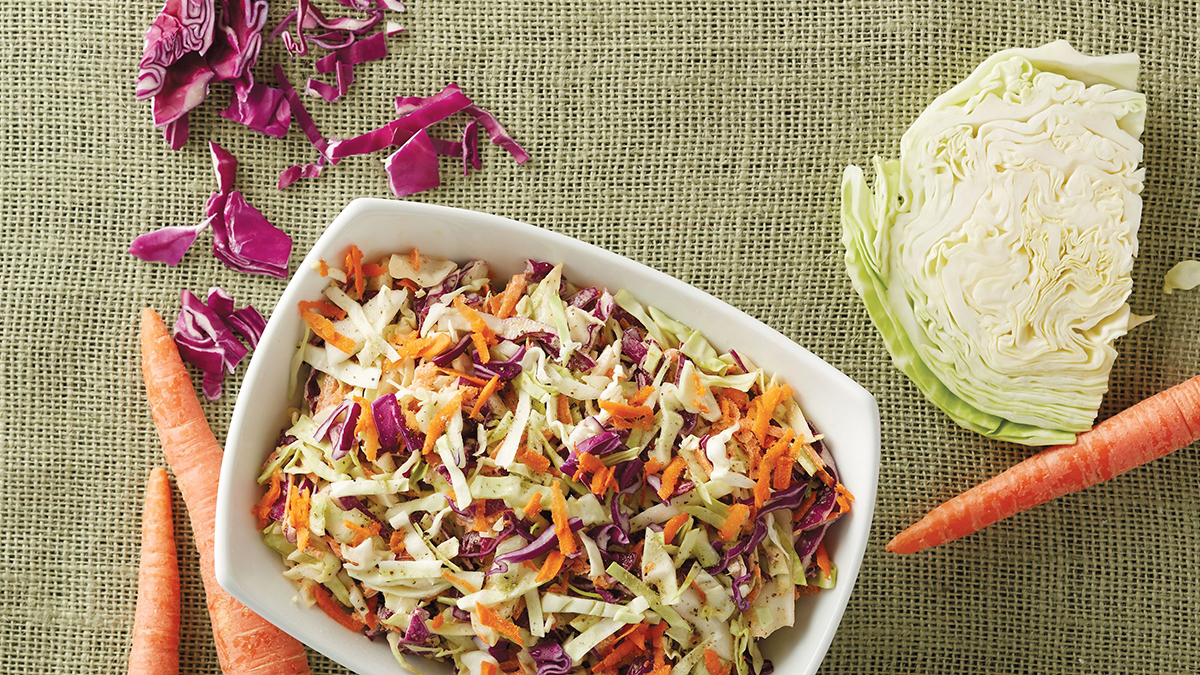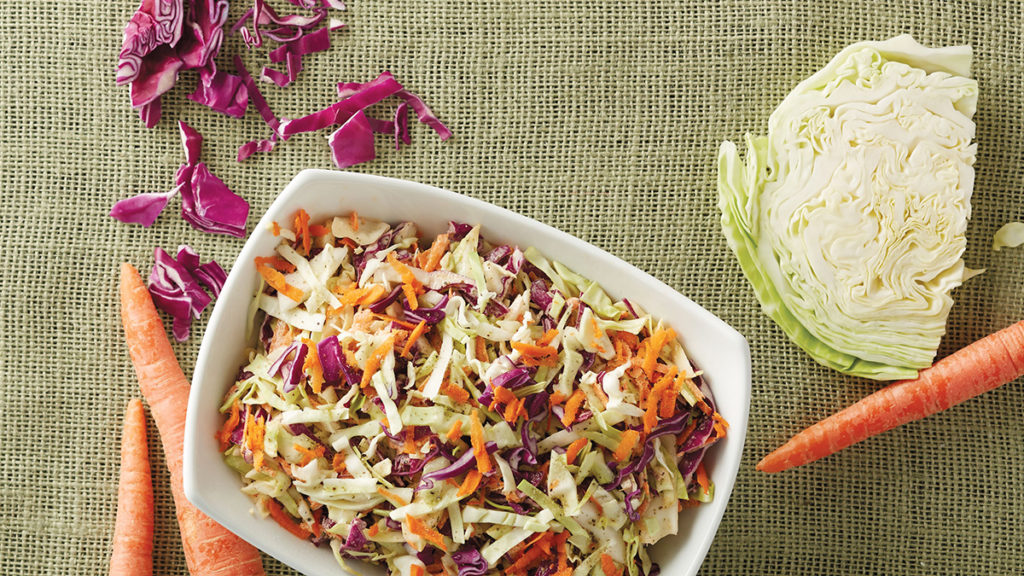 Coleslaw
Known as "koolsla" by the Dutch, finely shredded raw cabbage has its roots in the Dutch settlers in New York. According to a recipe from 1770, in The Sensible Cook: Dutch Foodways in the Old and New World, thin cabbage strips were dressed with melted butter, vinegar, and oil.
Coleslaw became a summer salad staple to accompany American barbecue traditions in the South around the 1800s since its texture and vinegar base cut through rich pork ribs. Once mayonnaise came on the scene in the mid-1800s, the crunchy slaw salad turned creamy.
Ingredients: Raw cabbage, carrots, and vinegar dressing. Modern day versions include shredded broccoli, fennel, beets, and mayonnaise.

Prep tip: Add one tablespoon of salt per pound of shredded cabbage and allow the cabbage to drain in a colander for 20 minutes. This will release excess water and help it retain its crunch.
---